Observe the entire Honda Civic Type R lineage in this epic showdown
We all know who's best; but what's your favorite?
The 2018 Honda Civic Type R (FK8) just checked its third fastest lap record, and it plans on going at least three places.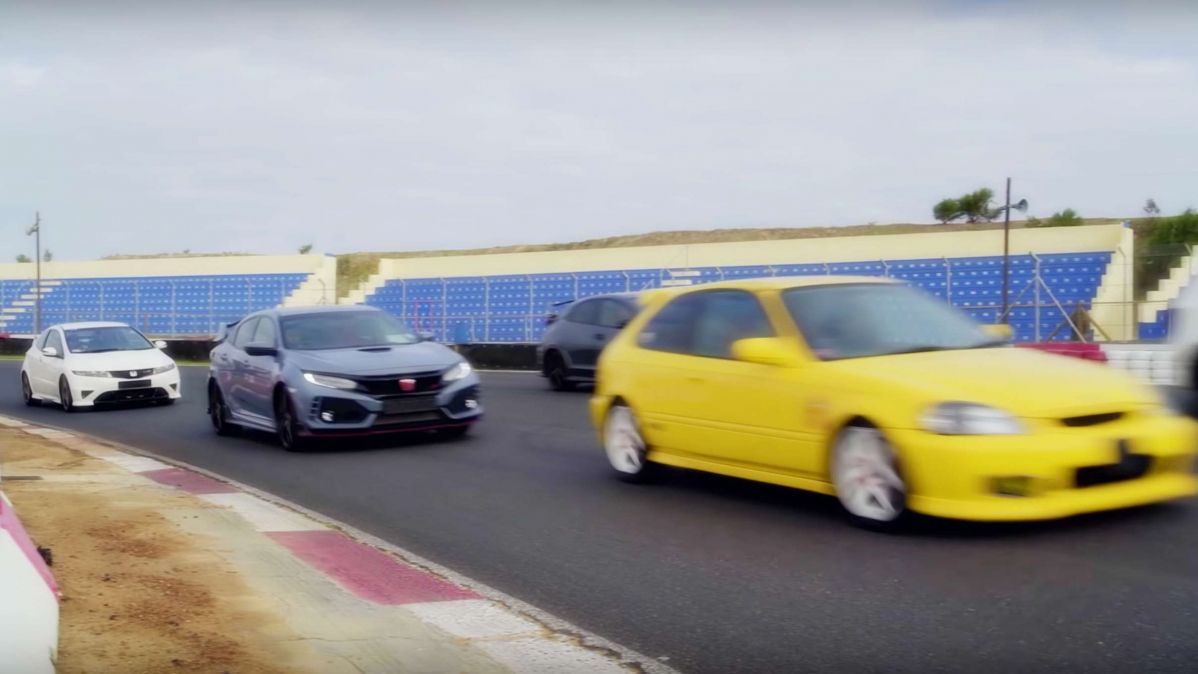 But the Civic Type R is hardly a car you've heard of recently. On the contrary. It's been around for over 20 years, spawning six generations of hot hatches people simply fell in love with. Except for the second generation maybe, which was ugly.
And by calling the Civic Type R EP3 ugly — or any Civic Type R model for that matter — it's definitely not a good way of making friends, as Honda's hot hatches have an impressively strong culture built around them. By watching the clip below you'll understand why.
SEE MORE: This Ford Performance showdown is like a real-life Gran Turismo challenge
via cars.co.za