2015 Opel Corsa Test Drive
Opel Corsa Test Drive
Opel is a big player on the European market, and its small model, the Corsa, was lagging behind the major players like Ford Fiesta, Volkswagen Polo, Skoda Fabia. The European GM brand needed like air a new car in this segment and the fifth generation Corsa has the task to enchant the European customers. If it will succed, it remains to be seen. We managed to get in touch with the Opel Corsa and we'll see how it stacks up against the stiff competition.
https://cdn.drivemag.net/images/icons/inbrief-icons.svg
IN BRIEF
Recommended for:

Created for:

Hats off for:

Bang for the buck:
Powertrain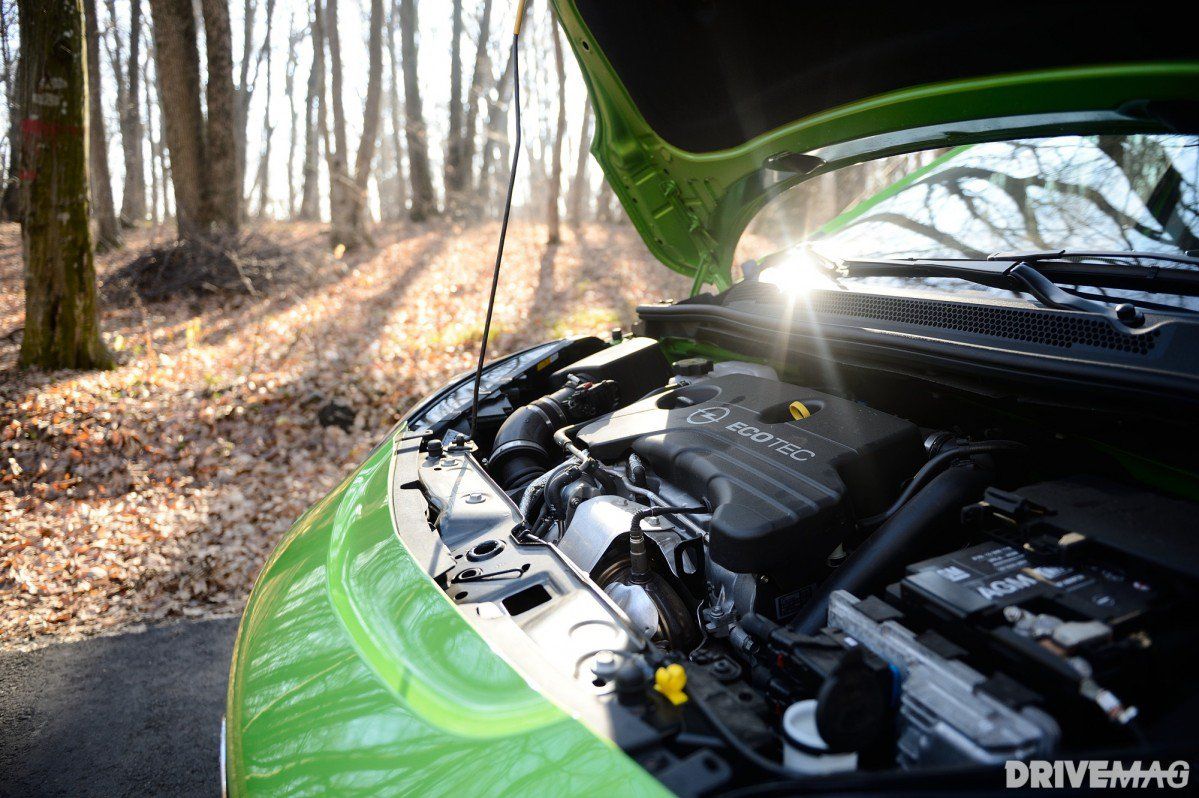 The fifth generation Opel Corsa comes with a complete range of petrol and diesel engines. But one of the petrol motors is really important. It's the engine that was missing from the European range and now it will become the most important motor in the range. Small cars use now downsized turbo engines. Ford has started the trend with its 1.0 liter Ecoboost, followed by Renault's 0.9 Tce. Until now, Opel was relying on old aspirated power units that didn't meet the customers expectations. So, Opel followed suit and introduced its own 1.0 liter engine. It's available in two power versions: 90 or 115 HP. We tested the powerful version. It delivers 115 HP at 5,000 rpm and some 170 Nm (125 lb-ft) at 1,800 rpm. The small engine is paired with six-speed manual gearbox. With this combo, the Opel Corsa can reach a top speed of 195 kph and can sprint from 0 to 100 kph in 10.3 seconds. The small turbo engine it's quite gutsy and pulls strongly even at low revs. It's one of the quickest engines in the range and adds also refinement and efficiency. The engine-gearbox duo makes out for a decent combo with correct gear ratios that allow a linear acceleration.
---
Handling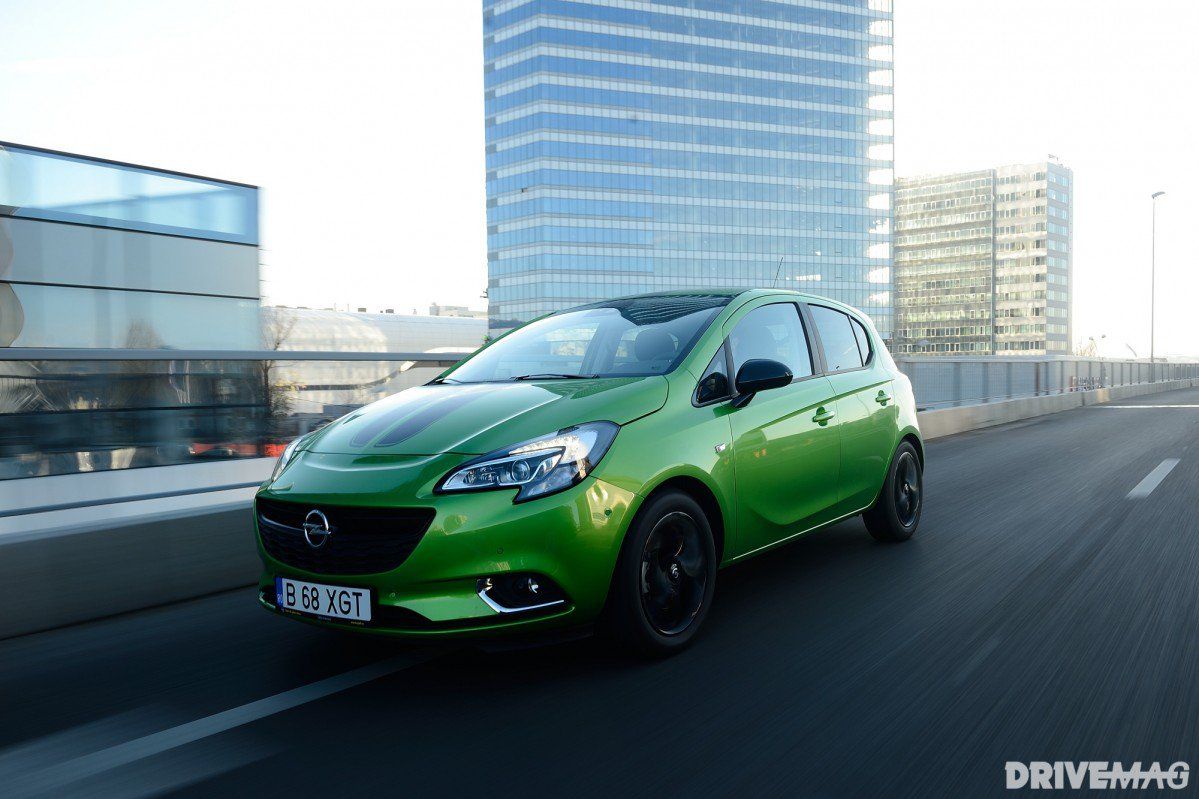 The previous generation Corsa was trailing behind the most dynamic models in this segment of the market. Ford Fiesta is probably the benchmark in Europe, followed by new entries like the Mazda2 or the new Mini. The fifth generation Corsa has improved majorly in the handling department but still can't reach for the podium. Corsa is now fun to drive, but also it feels comfortable and secure.

Some of the controls have a detached feeling, for example, the steering is way too light, but manages still to be direct and accurate. The brakes are a bit over-servo at the top of the pedal travel, so you need a bit of time to get acquainted with the controls. Leaving the controls aside, the chassis is quite remarkable and it's virtually unflappable when driven with a sporty touch.
---
Safety
Despite having a wide range of safety kit, the new Corsa only scored four out of five on its Euro NCAP crash test. That's not a very good rating, and also Corsa was awarded 79% for adult occupant protection and 77% for child protection. Corsa features a long list of safety systems such as blind-spot warning, auto-dipping headlights, six airbags, lane-departure warning and a rear-view camera. Corsa doesn't feature automatic emergency braking, not even as an option.
Comfort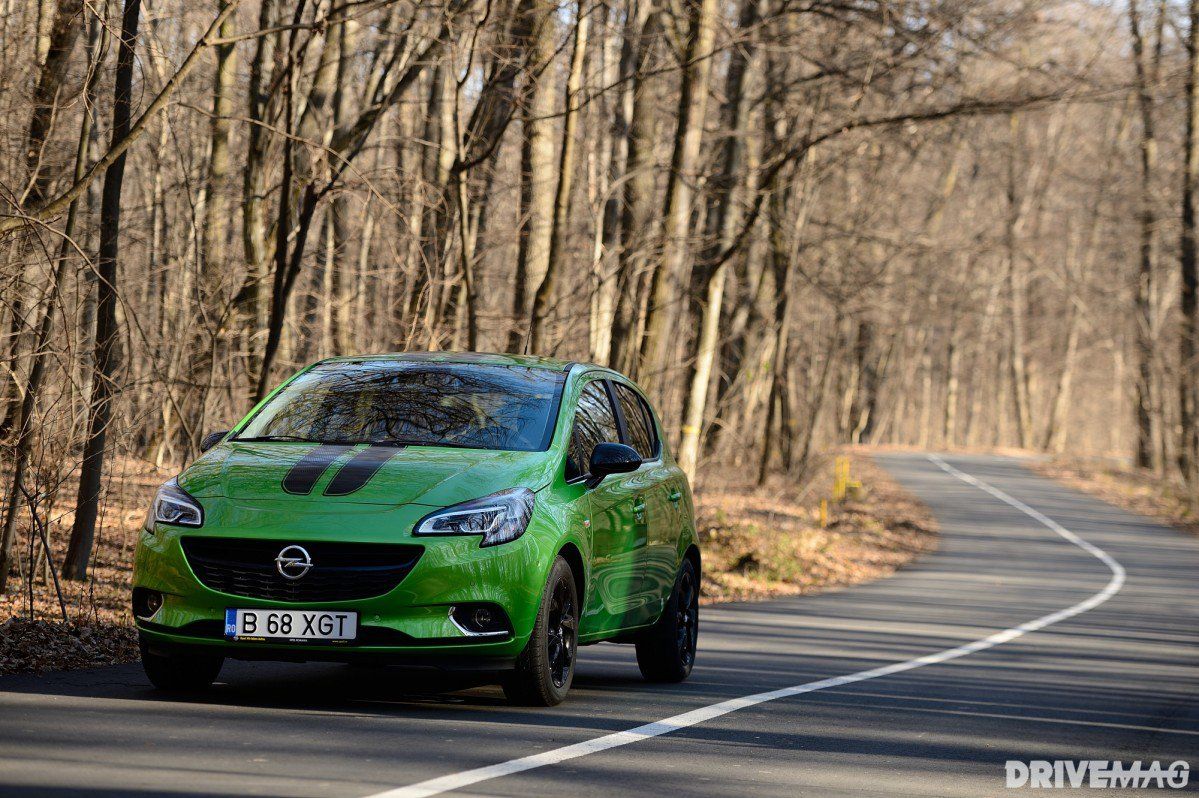 Improvements to the suspension and the silent new 1.0 liter turbo engine mean the new Corsa is more refined than before. Also, the interior is one of the best in class. The car it's not so big on the exterior, but the interior is quite roomy. Two adults can easily fit on the back seats, even when two normal-sized adults sit in the front. Suspension is tuned for city use, with soft dampers which can absorb mild bumps on the road.
---
Quality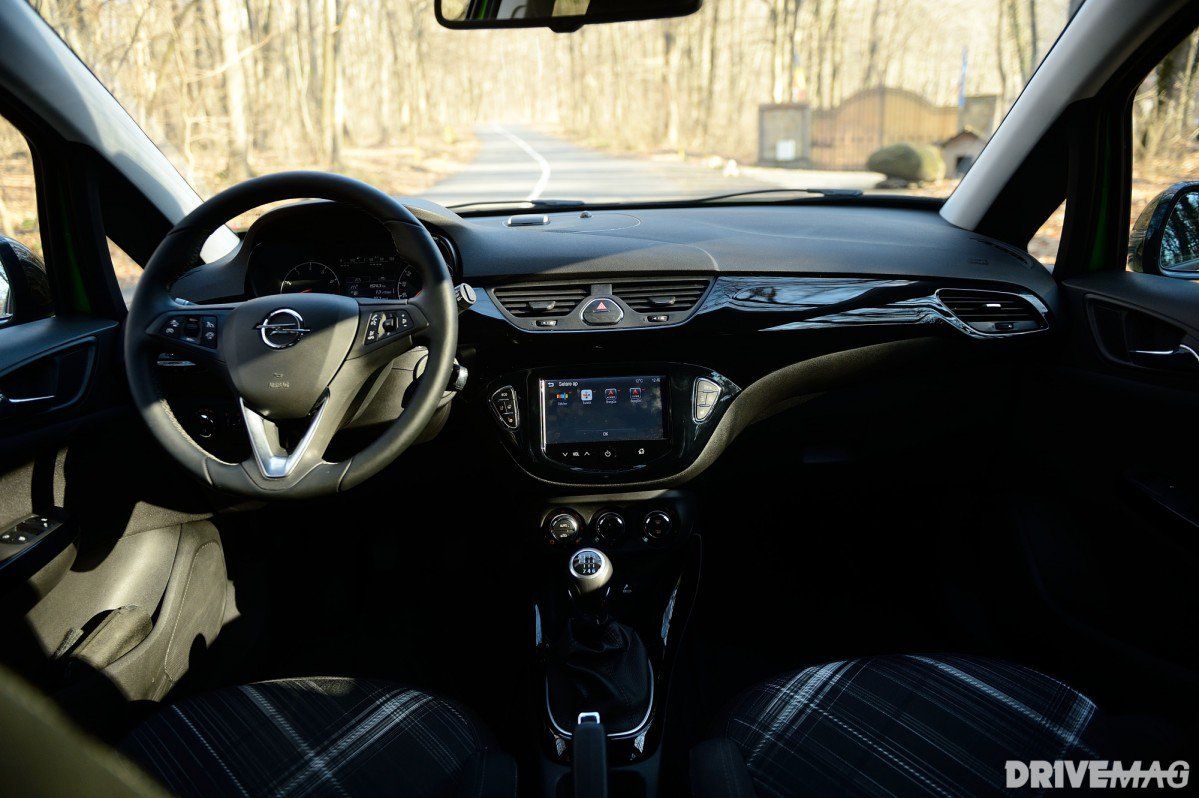 Big steps forward also in the quality department. Materials and switchgear all look first rate. The plastics give a quality feel, but our tester came with the piano black glossy insertion on the middle panel. Nice to look at, but very easy to get fingerprints and dust on it.
---
Practicality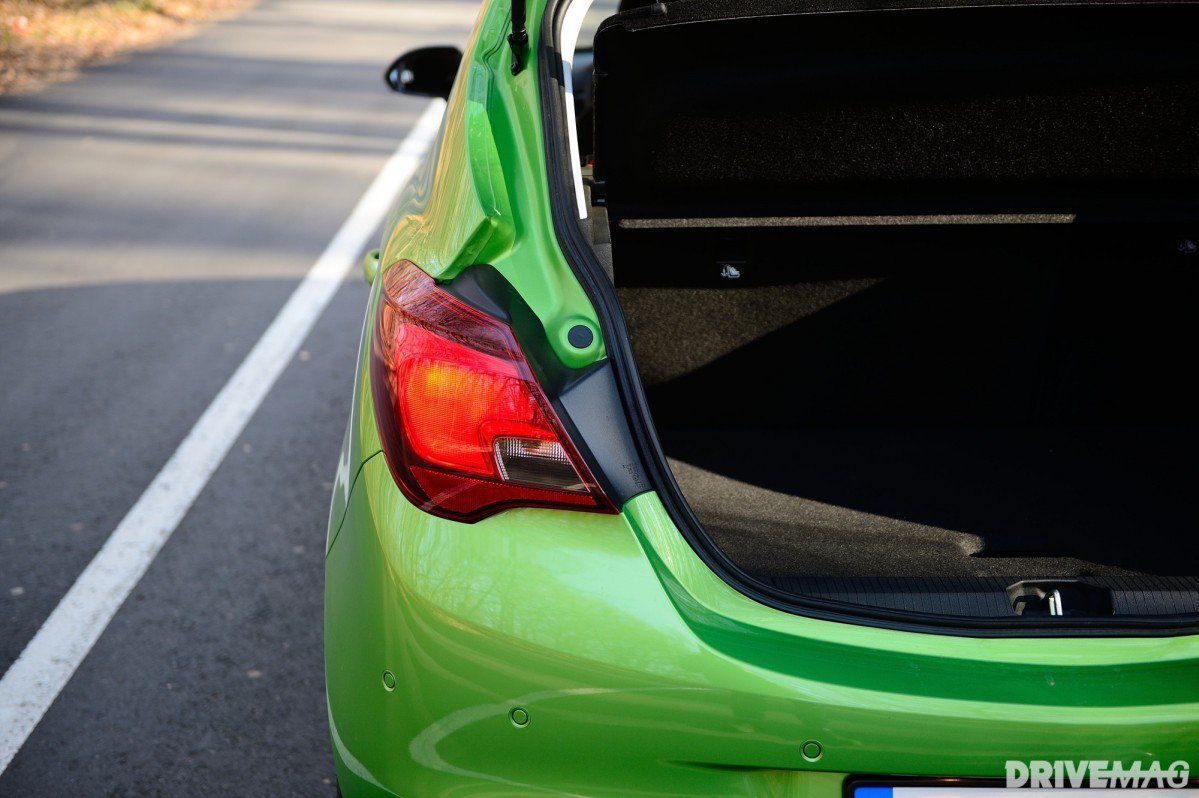 The back seat does not slide back and forth, but it does split and fold. The boot space is a decent 285 liters and it has a false boot floor and underneath it there are 150 extra liters. And it still got room for a full-size spare wheel.
---
Infotainment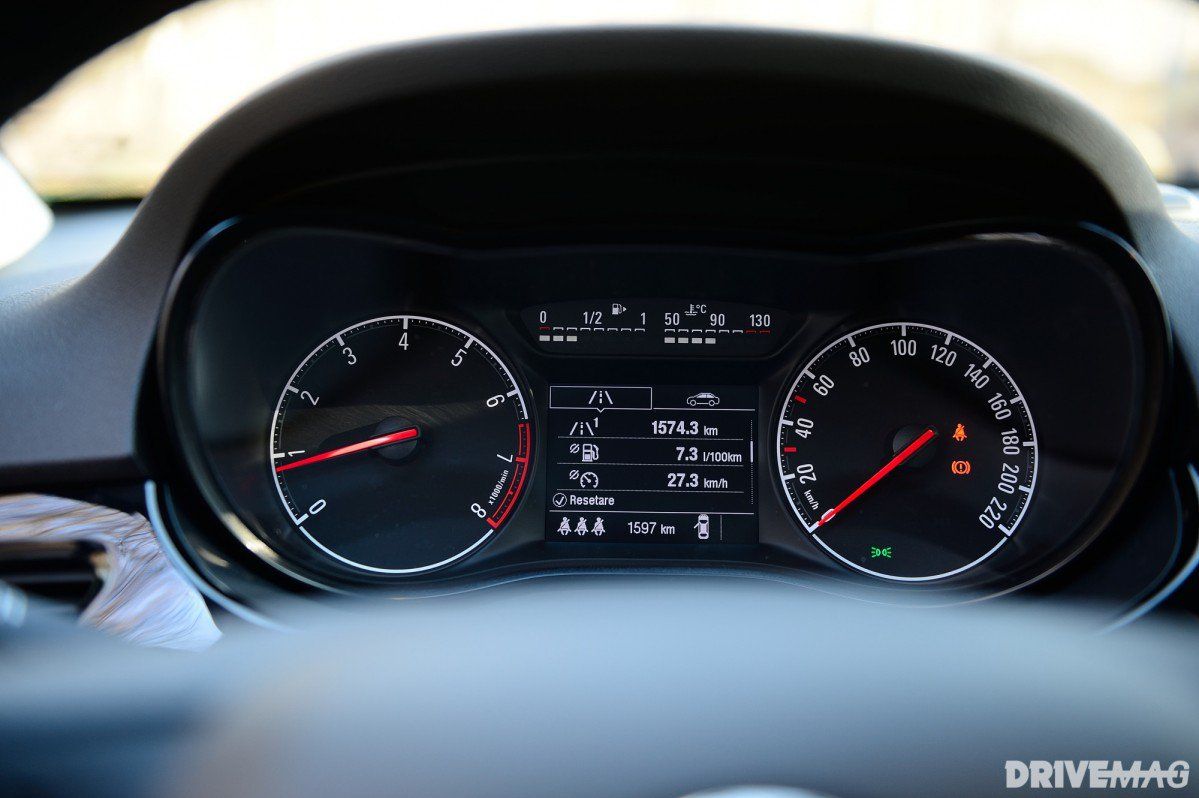 Opel has installed the Intellink infotainment system on the new Corsa. It's available as an option and features a seven-inch touchscreen. The system was originally available on the Adam model, but now it's featured in almost all Opel models. Standard kit is plentiful, even the basic versions are getting daytime running lights, Bluetooth connectivity, cruise control, six airbags, and an USB port.
Efficiency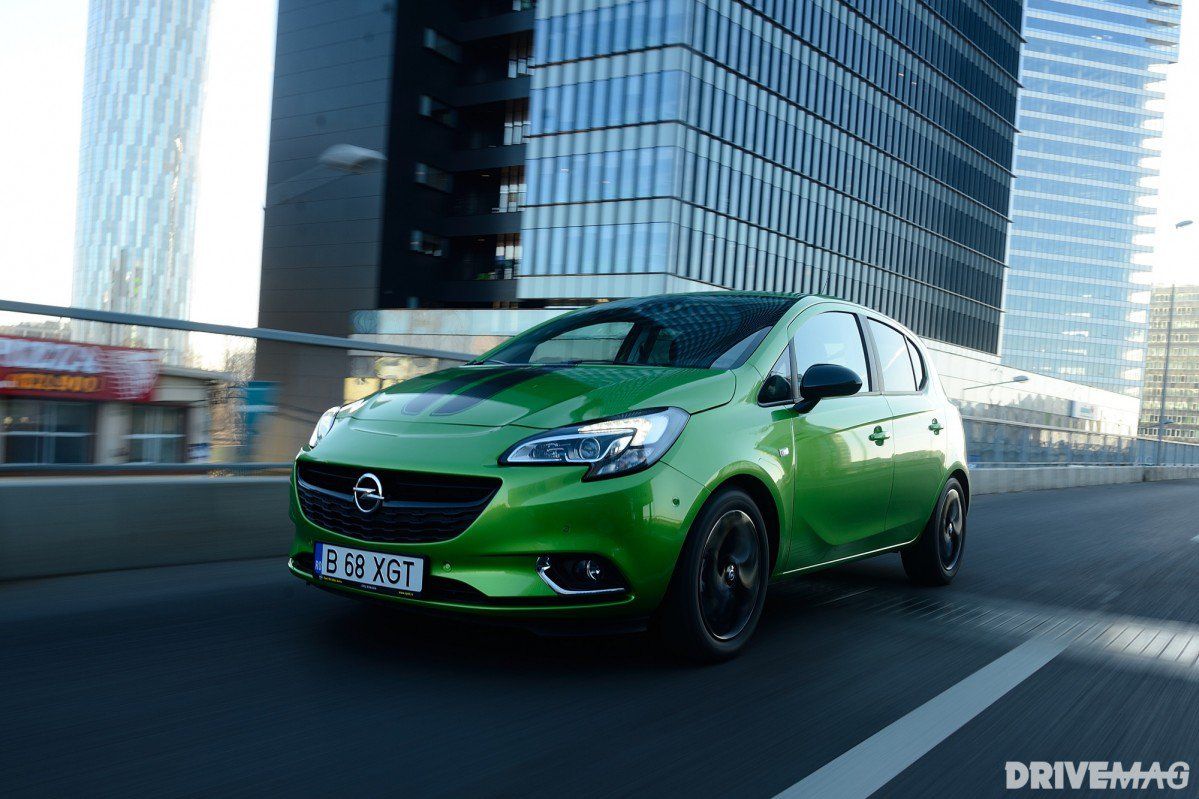 On paper, the 1.0 liter Corsa can manage 5 liters for 100 km (47 mpg) in the combined cycle. For urban use, fuel consumption is 6.1 l/100 km (38 mpg). Real life consumption is in the range of 8 l/100 km (29 mpg).
---
Equipment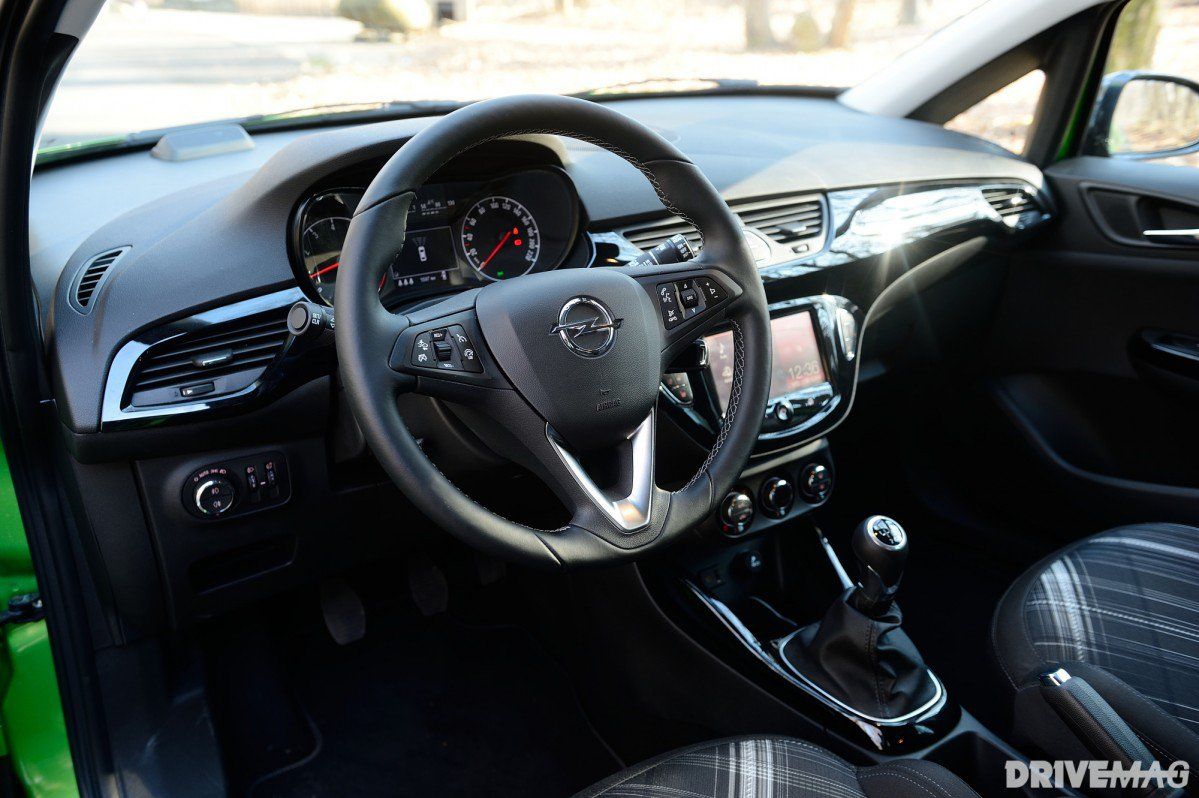 Opel's offer for trim levels is different from country to country. In Germany, for example, there are five trim levels: Selection, Edition, Color Edition, Innovation and Drive. Our tester is the Color Edition and this brought a lot of useful features: trip computer, IntelliLink infotainment system, parking assist, fog lights, six airbags, sport suspension, and 16-inch alloy wheels.
---
Acquisition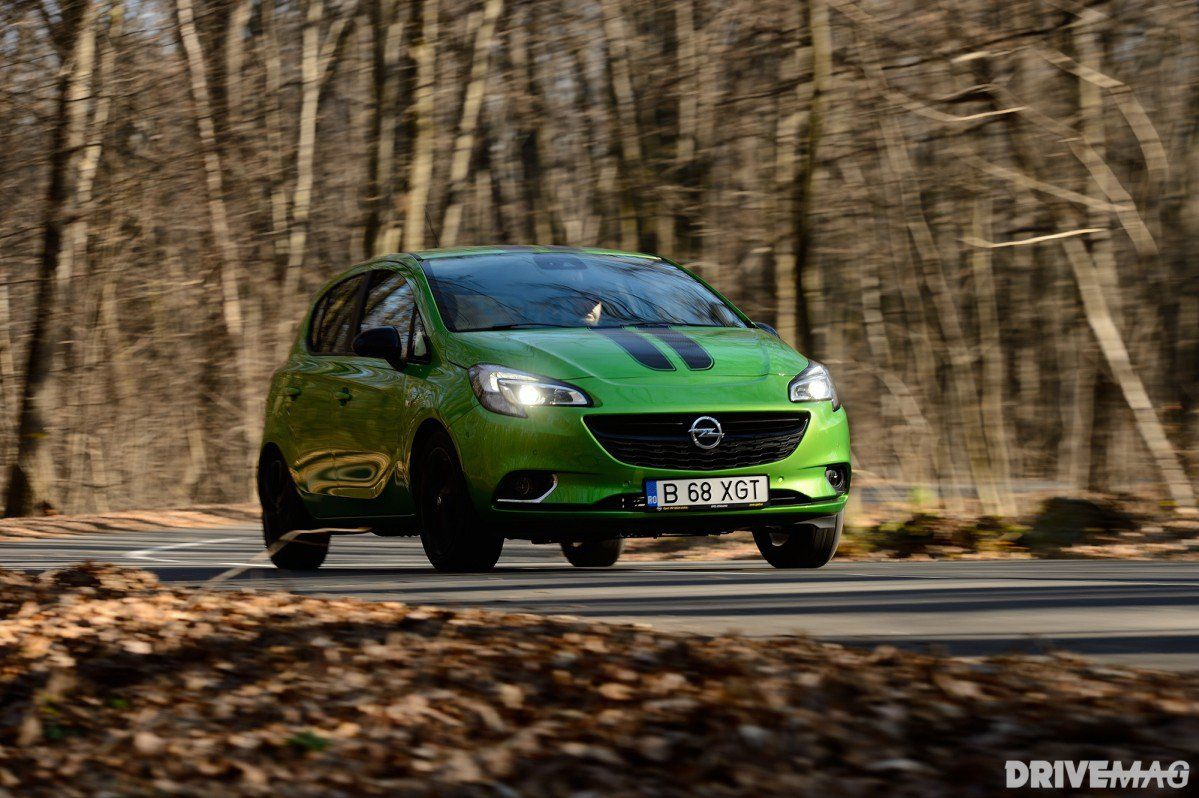 European customers can choose an Opel Corsa for a starting price of 11,160 euros, but this is a basic model fitted with the old 1.2 normally aspirated engine. For 1.0 liter turbo, prices start at 12,000 euros. Our tester, Corsa Color Edition, has a price of 14,350 euros, but with some extras fitted, the total price tag is 18,280 euros. A bit too much.