2016 BMW M140i Three-Door Test Drive - The Automotive Equivalent of The Flintstones' Bamm-Bamm
It looks small and unassuming but packs one heck of a punch
The BMW M140i is a hooligan's car. It's a factory sleeper M performance model with as much performance as the old smallest full-blown Motorsport model: the 1M.
It sprints to 100 km/h just as fast as that car, and were it to have its mechanical locking differential, it would be a nearly perfect match. Even without the diff, the M140i is a great driver's car.
It's also unique in that it's a rear-wheel drive hatchback with a six-cylinder turbocharged engine. And it's that engine, BMW's new B58 force-fed straight-six, that dominates the experience both through the way it delivers its 340 hp / 500 Nm output and its sound signature.
https://cdn.drivemag.net/images/icons/inbrief-icons.svg
IN BRIEF
Recommended for:

Created for:

Hats off for:

Bang for the buck:
Powertrain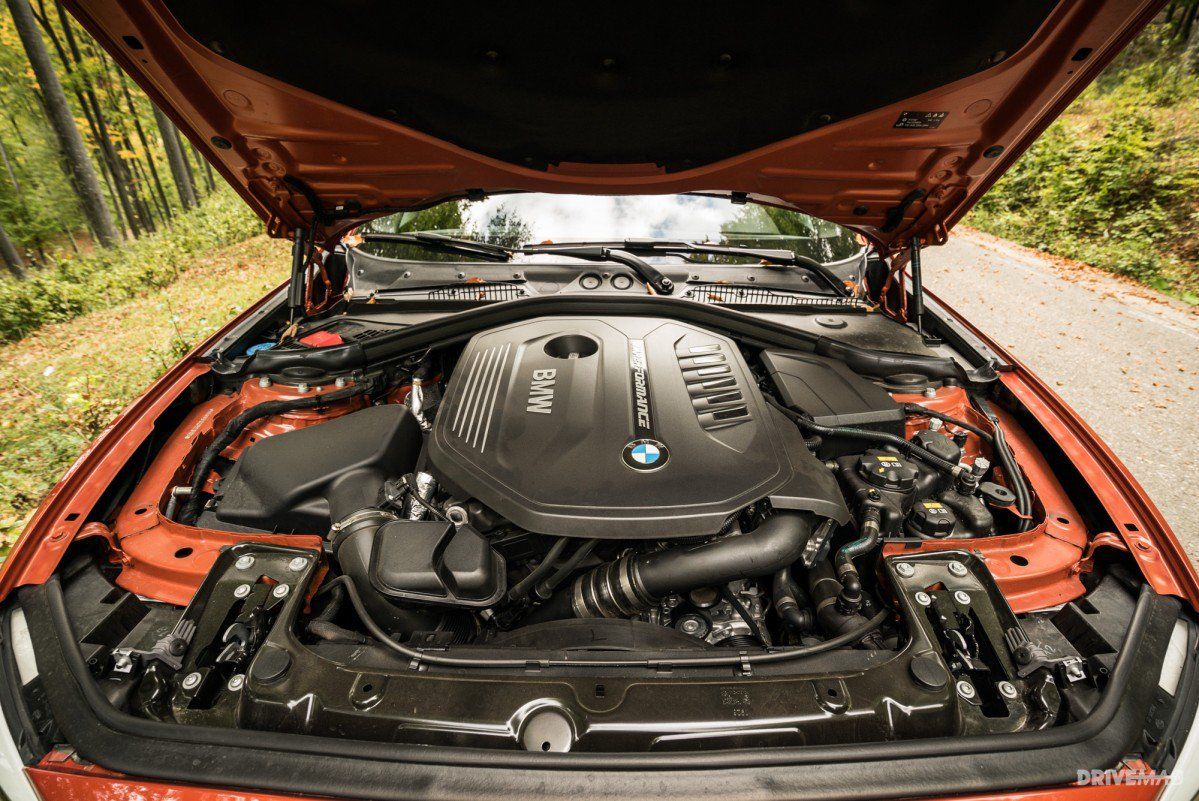 The all-new B58 power plant is a peach. It sounds like BMWs of old in terms of engine noise, but there's a raw edge to it that its predecessor lacked. The outgoing N55 was undoubtedly a very smooth unit, but perhaps a bit too smooth now compared to the new one.

In M140i configuration, the model which replaces the N55-powered M135i, it sounds surprisingly savage straight from the factory, and were you to fit it with a louder aftermarket exhaust system, it's probably going to become raspier and clearer - I personally would be all for something like that in a car like this, even if it would become an impromptu alarm clock for your neighbors in the morning.
---
Handling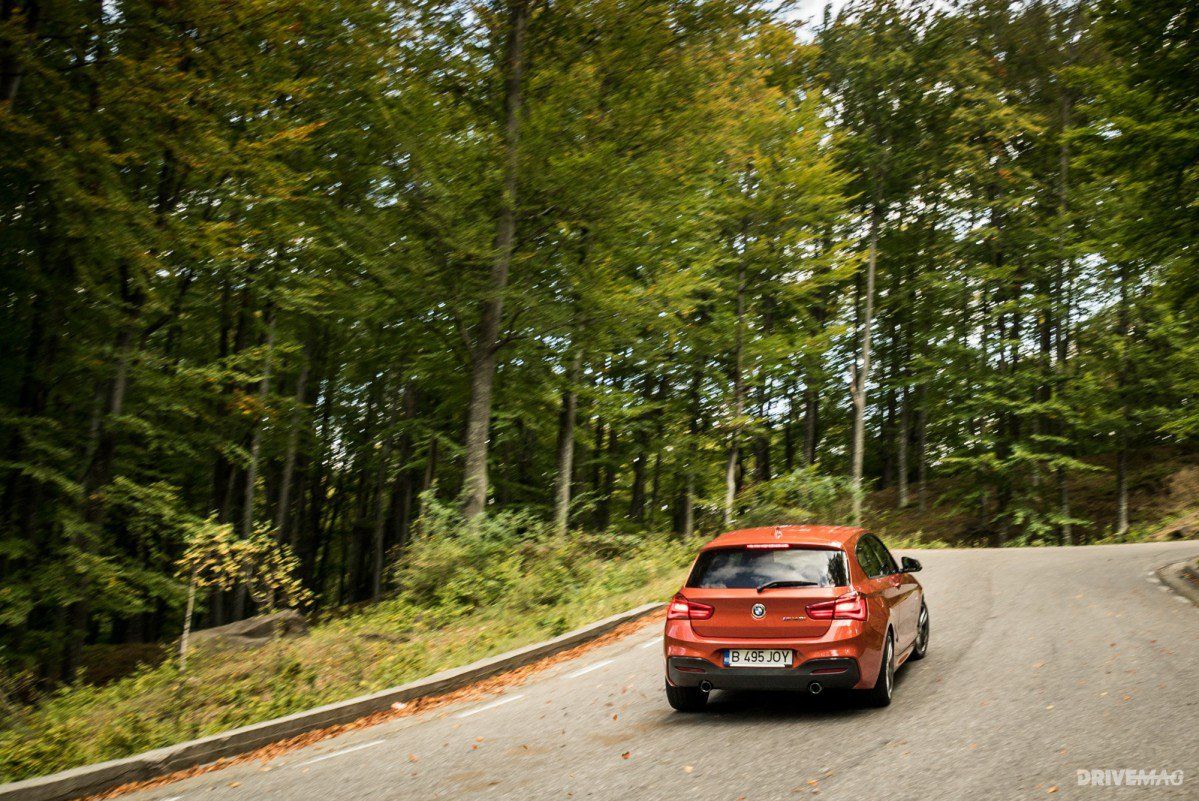 While it may only be an M Performance model, the M140i has pin-sharp handling. Its electrically-assisted steering system is almost completely devoid of feel, yet mostly makes up for that through being extremely precise. The very firm suspension also aids with brisk cornering, and the car's short wheelbase aids its tendency to rotate under pronounced steering lock.
---
Safety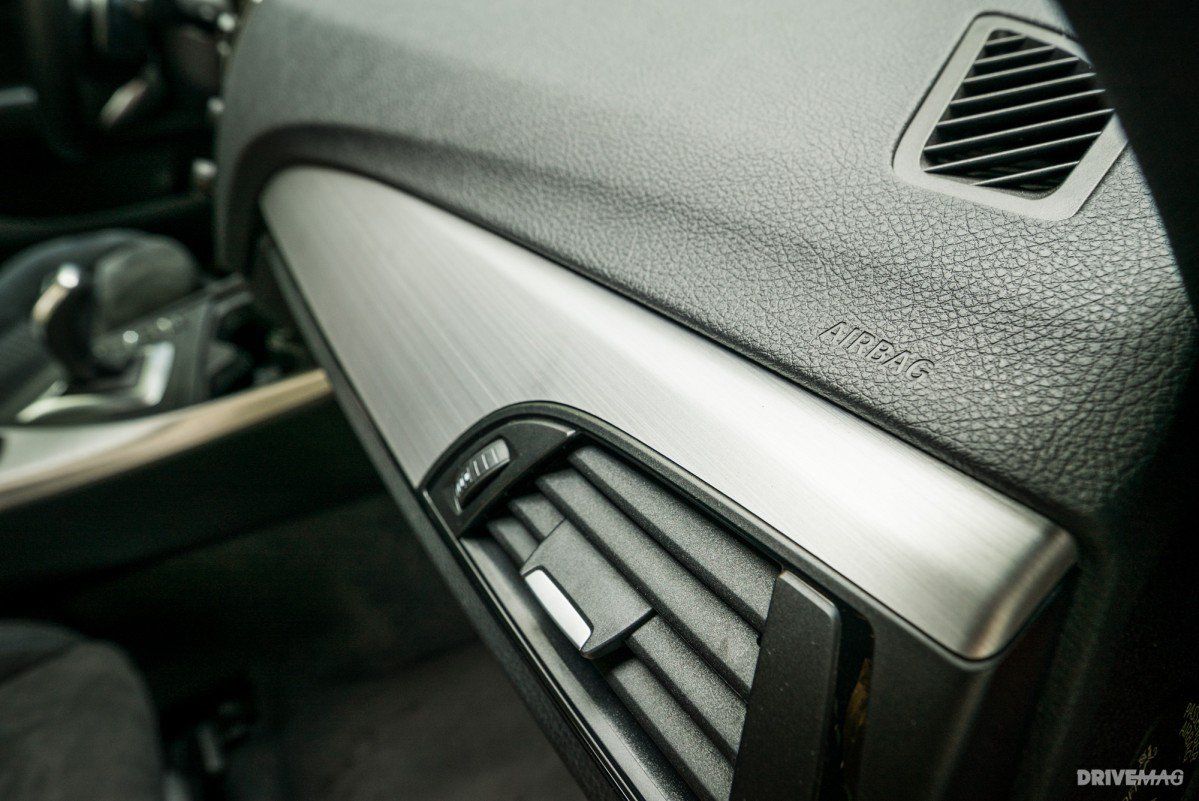 When this second-gen 1-Series was tested back in 2012, it scored the maximum five-star rating from Euro NCAP. This facelifted one has not yet been tested, but it ought to have the same structural rigidity and generally good safety characteristics. It doesn't come with more advanced bells and whistles like some of its competitors, though.
Comfort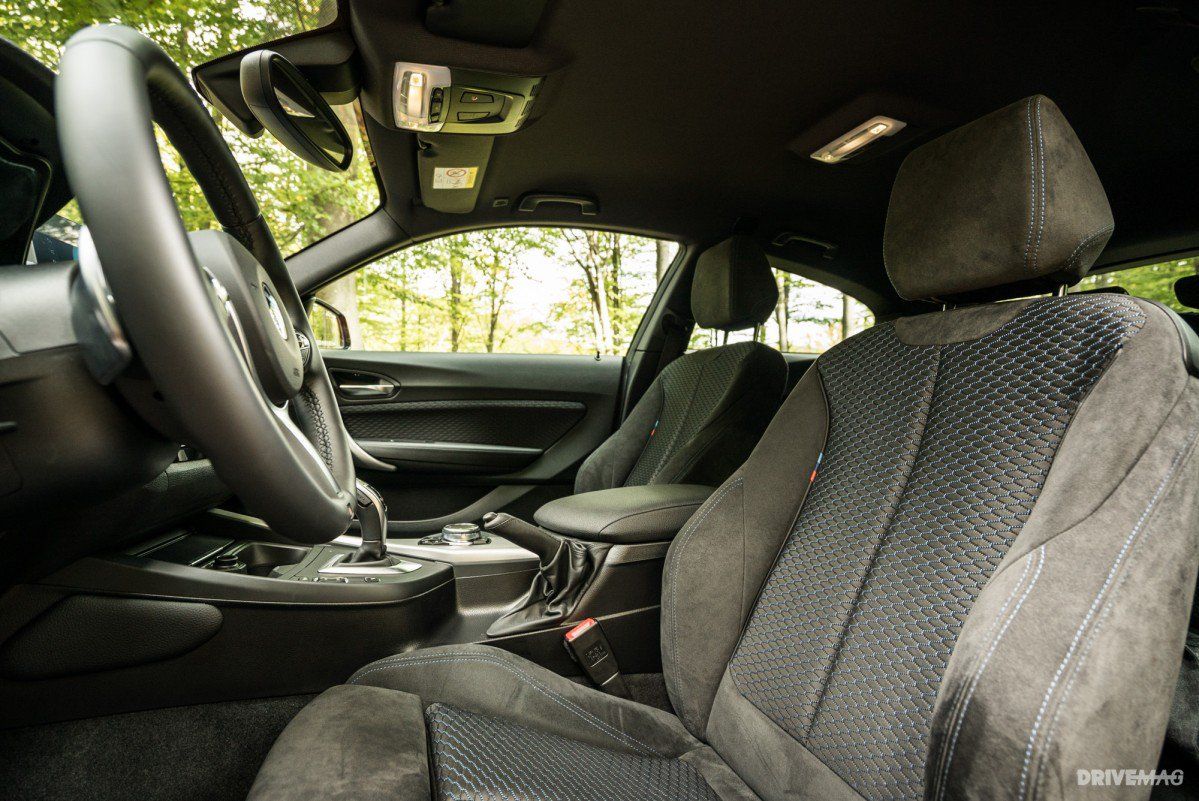 The standard M sports seats fitted to our tester are highly adjustable and virtually anybody can get comfortable. The electrically adjustable side bolsters also help drivers of varying widths fit snugly. The car's suspension is quite firm, but in true BMW tradition, the damping is sublime - it helps what is essentially quite a stiff car feel planted and not overly fidgety / bouncy.

It also came with M adaptive dampers that further tighten things up, but we're not sure they justify the nearly €800 price tag.
---
Quality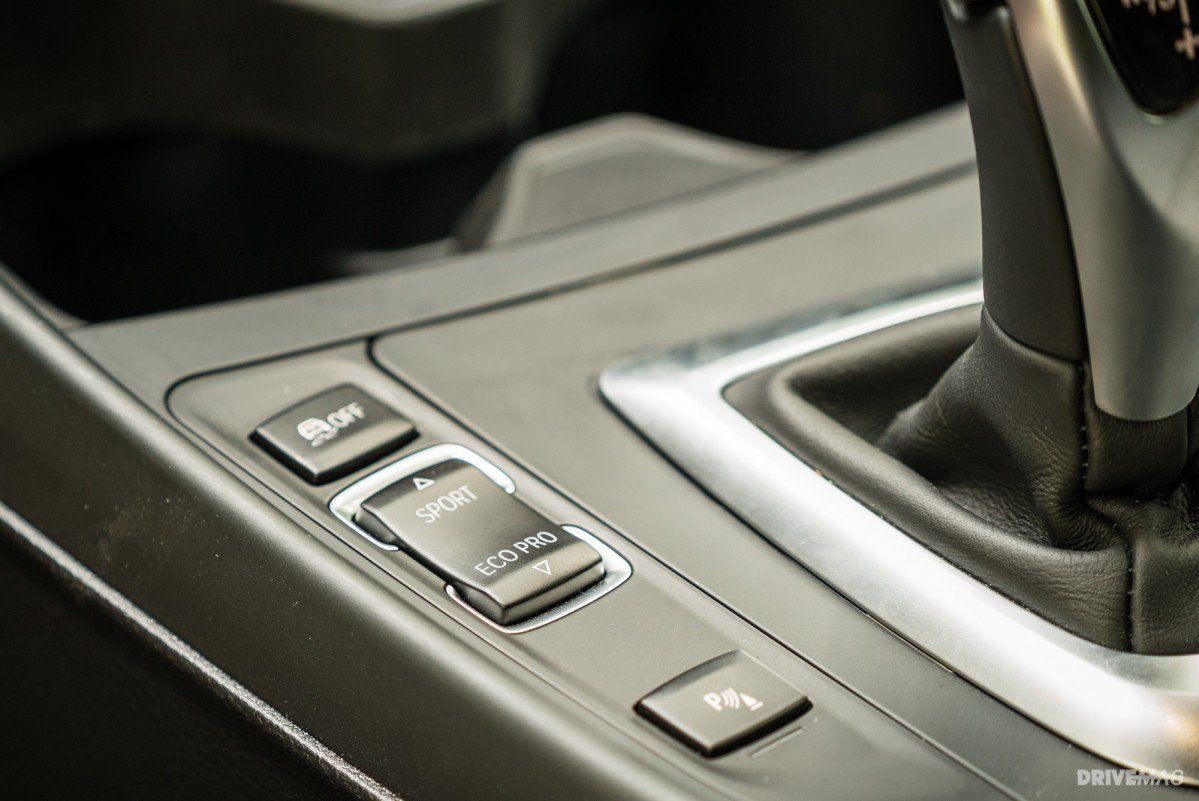 BMW's first-gen 1-Series had very hard and nasty-feeling materials lower down in the cabin. This new and now facelifted model still has some (albeit fewer) yet you have to prod your way further down in the cabin to find them.

Overall, the interior ambiance is sporty and all surfaces you touch are top notch.

One area where we spotted not-so-impressive quality were some of the buttons and the bezel around the main button grouping on the center stack. It moved into the dash when you pushed the buttons, which made it look kind of cheap; it may have been just our car that had this issue, though.
---
Practicality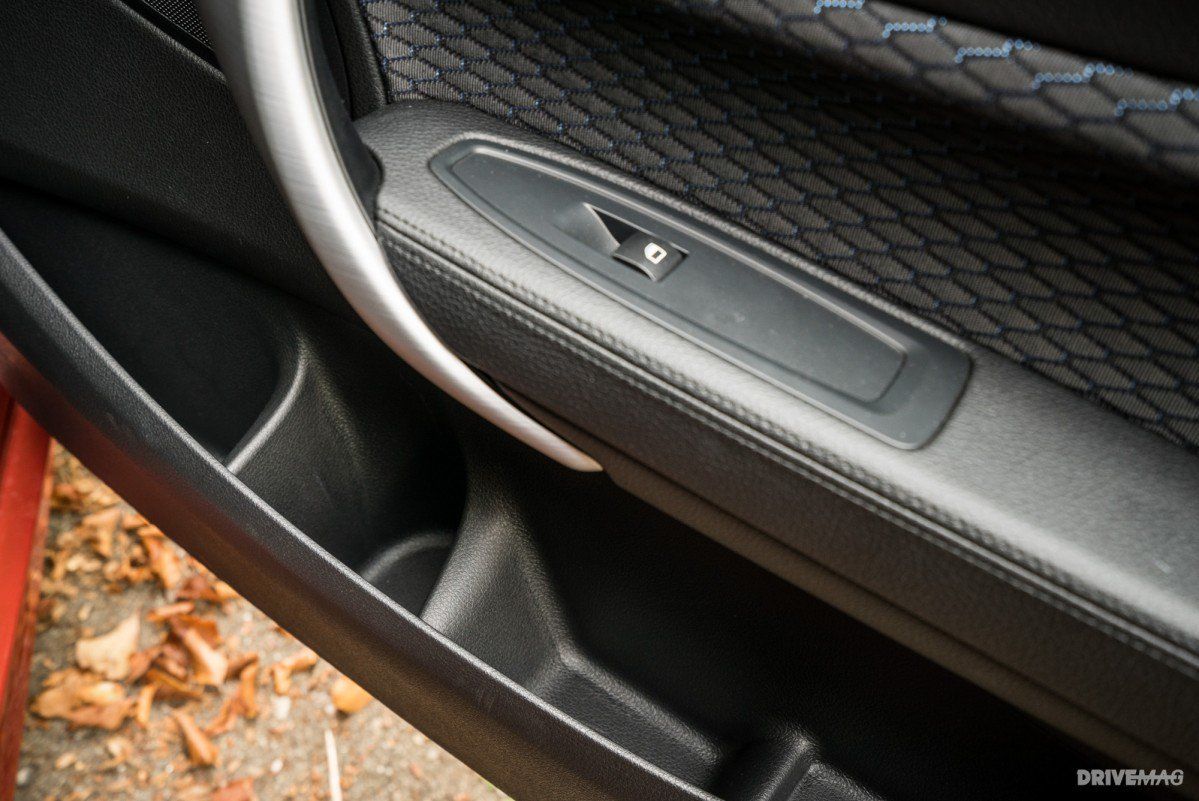 The M140i is as practical as any 1-Series. Its trunk can fit a decent 360 liters, which is on par with other hatchbacks of this size. Inside, it's very well thought out, with spaces for everything, even a dedicated spot for the key.

Even the side door bins in our three-door tester seemed quite smart, featuring three compartments of three different shapes and sizes for different objects; it also means your stuff doesn't flop about or gets mixed together during cornering.
---
Infotainment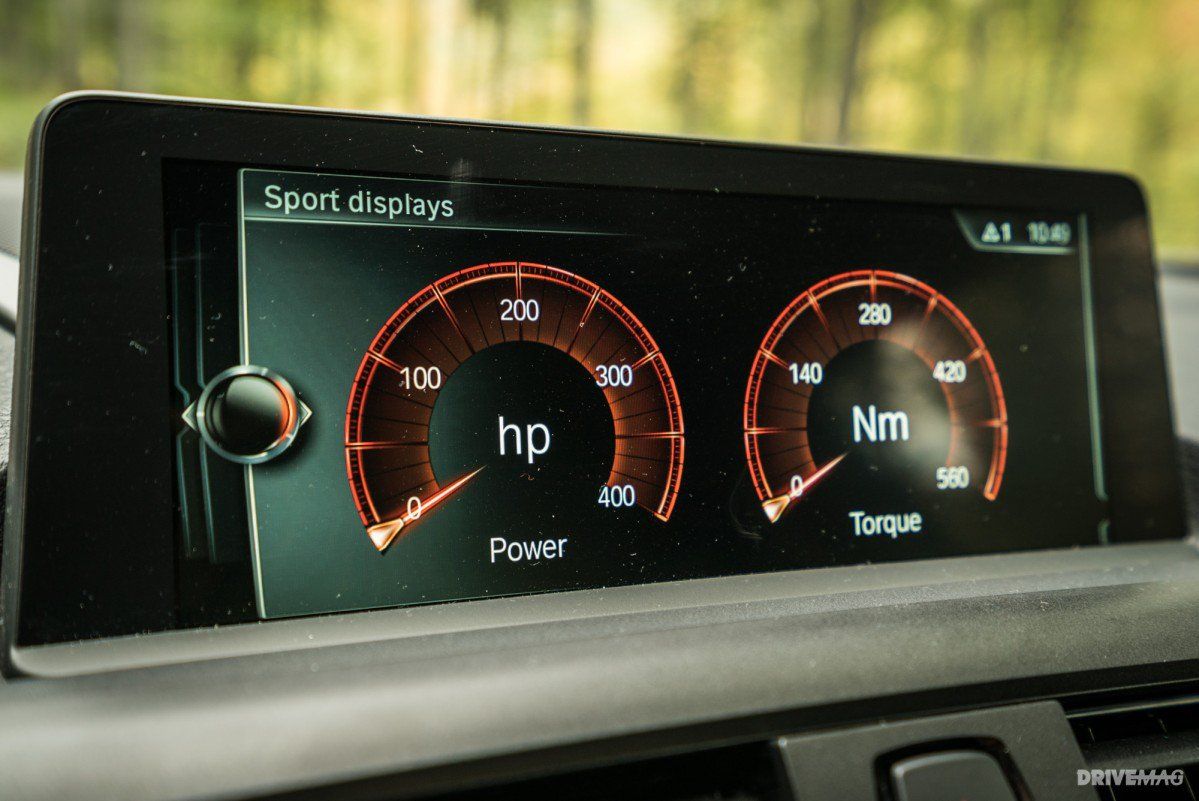 The M140i features BMW's latest version of iDriver, version 5.0. It changes and updates the look of all menus and the graphics are noticeably better than in previous iterations.

It's still a bit too fiddly for my taste, as some manufacturers (BMW excluded) have understood that less is more when it comes to automotive infotainment menus. Yes, there are less screens to navigate through compared to previous systems, but it's far from a perfect solution.
Efficiency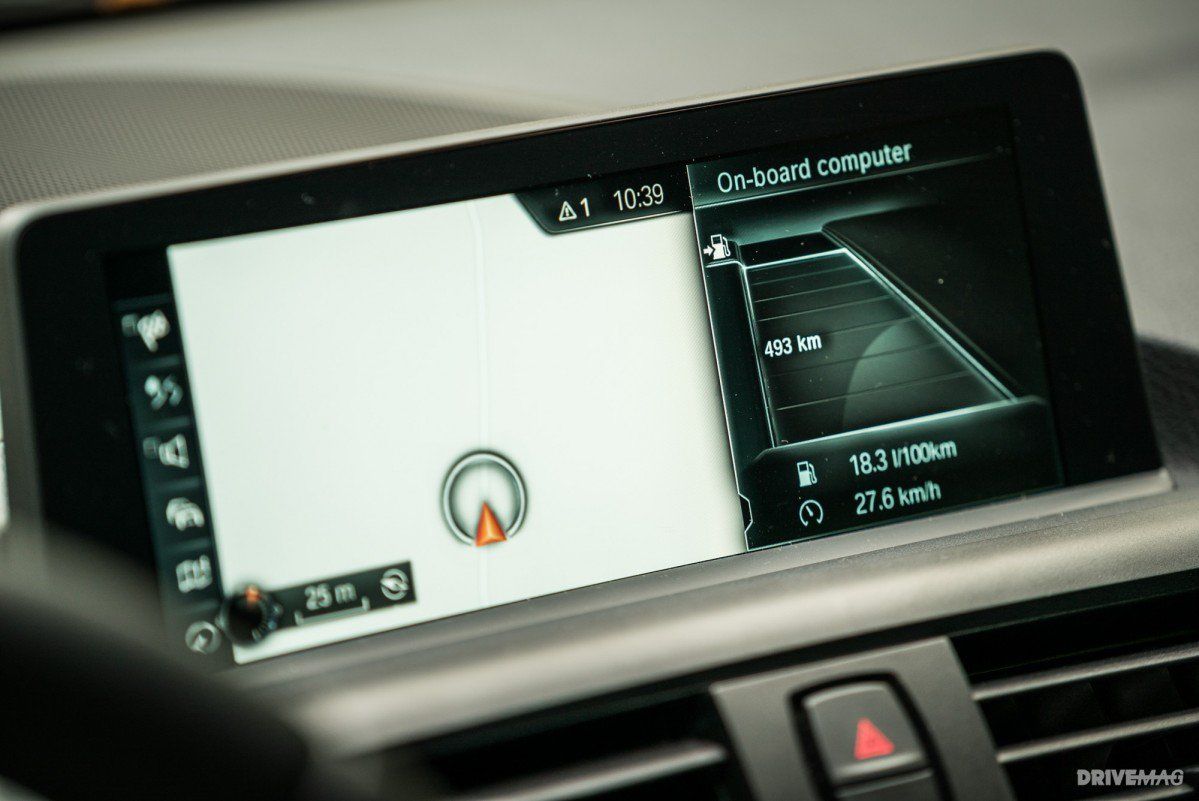 BMW claims the M140i returns a fuel-sippingly-impressive under 8 l/100km, although we honestly saw around double that in our (albeit brisk) test drive.

I did, however, notice that if you set it to Eco Pro and are gentle with the throttle, you can see up numbers much closer to what BMW claims.
---
Equipment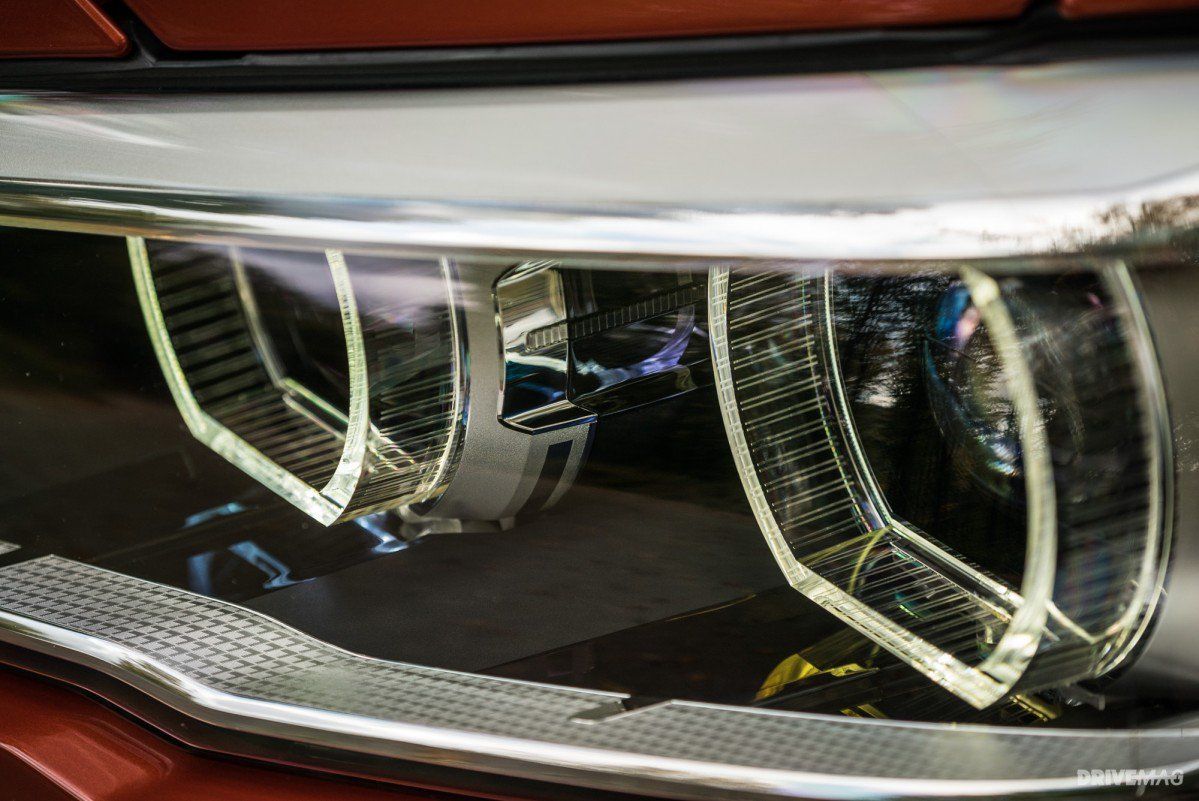 The only option you should really tick when buying an M140i is the one to de-badge, so as to turn it into the factory-ready sleeper it deserves to be. That and the excellent eight-speed automatic gearbox which lets you focus more on steering and pedals (i.e. not crashing) while also making the car faster and more efficient. xDrvie all-wheel drive should also be on your radar if you live in an area with colder climate, as in rear-wheel drive-only guise, you can easily get it sideways on anything other than bone-dry tarmac.
---
Acquisition
There's definitely a lot to like about the M140i, from its restrained exterior appearance that does little to shout about its performance, to the superb engine and the nicely screwed together interior. Only people in the know will finger this for a performance variant, while most others will just overlook this as just another small BMW.

It's also still just as practical and compact as any 1-Series and it has no special maintenance requirements to speak of. If you can afford it and you want a car this small with this much power and rear-wheel drive, your options are quite limited and the M140i is definitely a more-than-valid way to go.