2016 Toyota Hilux 2.4 D-4D 6AT 4x4 Invincible Test Drive - The AK-47 of Pickups
We took the latest Hilux for a thorough spin to see if it's still the world's small pickup of choice
I've always been fascinated by how popular the Toyota Hilux is with rebel groups around the world, and that's why I was very curious to drive one.
You see, the Hilux can be compared to an AK-47 when it comes to toughness and reliability. Just like the famous assault rifle, the Japanese pickup is a very common weapon of guerilla warfare. While unwanted for Toyota, it is the sort of publicity that says everything about the Hilux. After all, if it can make it in conflict zones, it will make it anywhere, right?
All of the above applies to previous generations of the Hilux, but what about the latest one? Launched in mid-2015 in Thailand and Australia, the eighth-generation Toyota Hilux has now finally reached Europe. It hasn't made an appearance in conflict zones yet, but if it's as good as its predecessor, you can bet it will.
Redesigned inside and out, the eighth-generation Toyota Hilux is slightly longer, wider and lower than its predecessor. It has a new engine and comes with more technology than ever. Read on for our verdict and watch the video above.
Photos: Radu Chindriș / Video: Ionuț Ivana
https://cdn.drivemag.net/images/icons/inbrief-icons.svg
IN BRIEF
Recommended for:

Created for:

Hats off for:

Bang for the buck:
Powertrain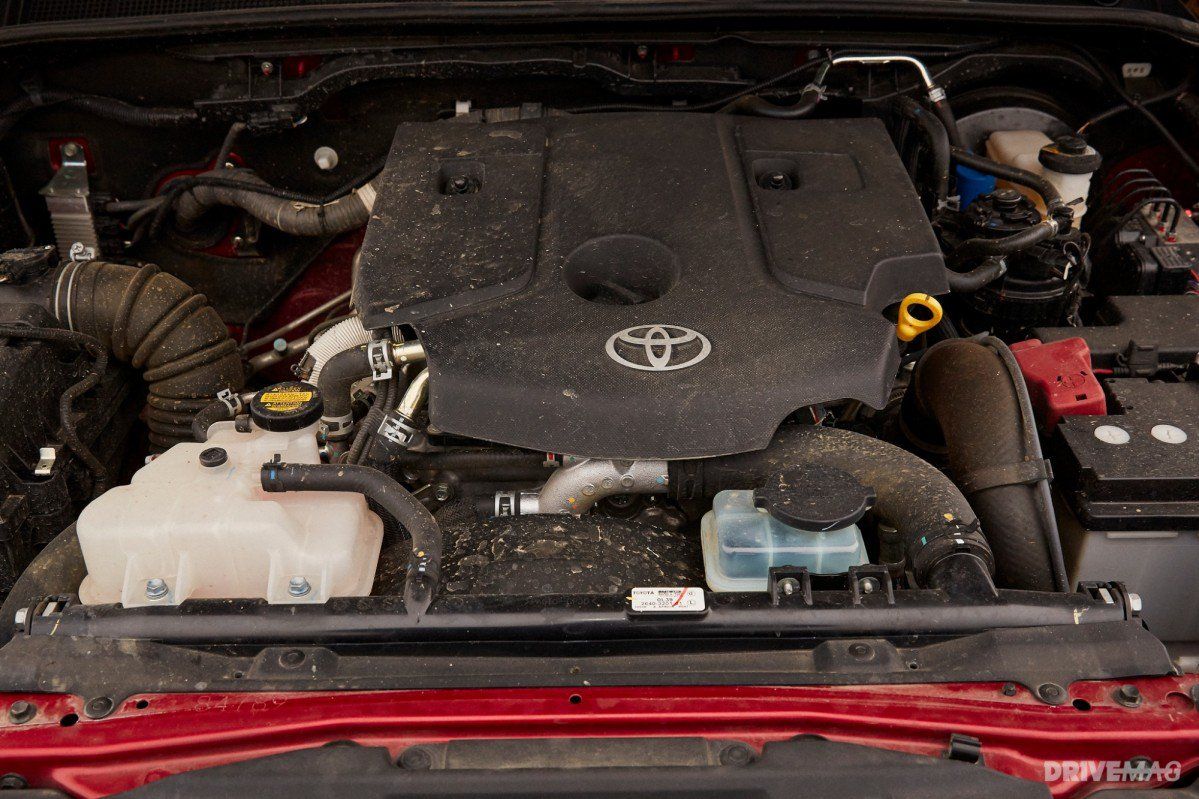 There is only one engine choice in Europe, an all-new 2.4-liter four-cylinder turbodiesel that delivers 150 PS (148 hp) at 3,400 rpm and 400 Nm (295 lb-ft) between 1,600 and 2,000 rpm. While it pulls well from the low revs, the engine could do with more power and torque — the Nissan Navara's 2.3-liter unit delivers up to 190 PS and 450 Nm, for example.

Toyota's engine is also less refined, producing an agricultural noise under acceleration. It does the job, though, and it makes a good couple with the optional six-speed automatic which is a bit sluggish by car standards but acceptable for a pickup. The 0-100 km/h sprint takes 12.8 seconds and top speed is 170 km/h, but it's not like any of those matter for a workhorse like the Hilux.
---
Handling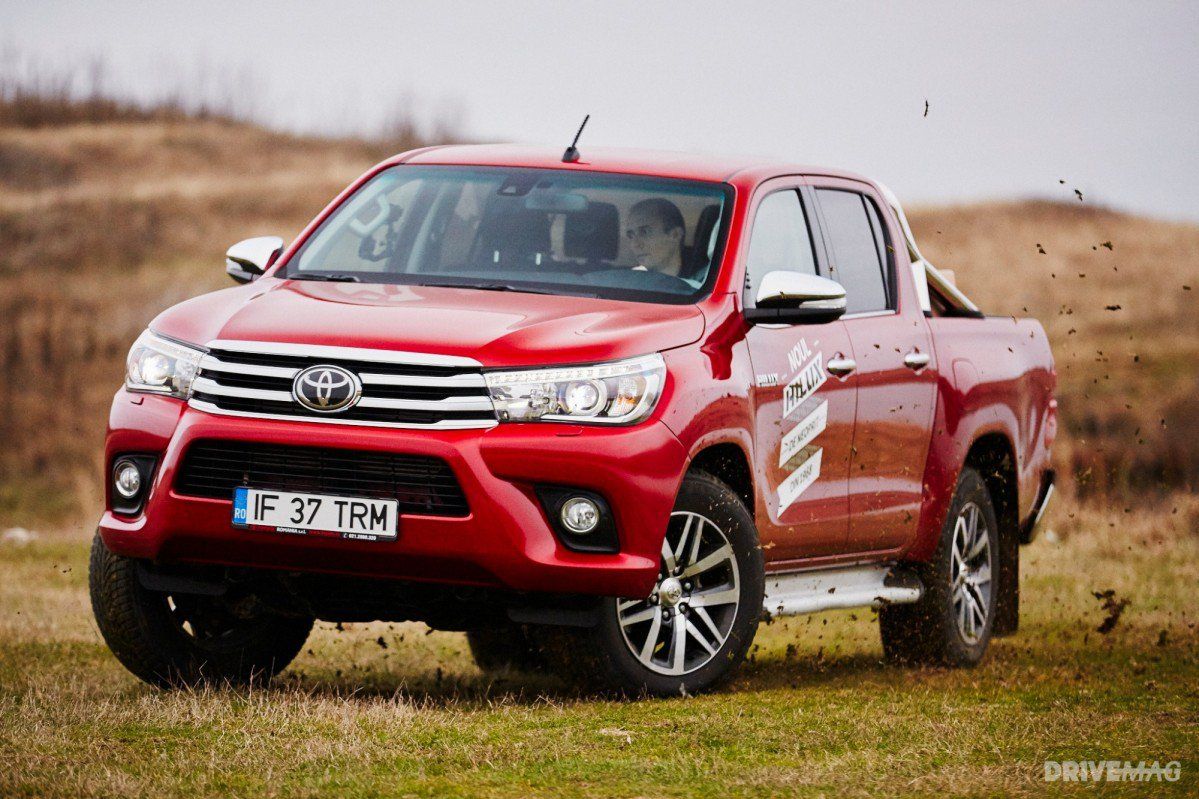 On the road, the Hilux is surprisingly comfortable for a pickup truck and decent in corners. The new ladder-frame chassis has 20 percent increased torsional rigidity, and you can feel that — nothing rattles inside and the vehicle feels rock solid. However, the leaf spring rear suspension setup carries on, meaning the rear end still bounces over bumps, although less than before.

Off-road, the Japanese pickup shows its true nature. With increased approach and departure angles, an all-wheel drive system with low range, as well as front and rear limited-slip differentials with a locking function at the back, the Hilux is virtually unstoppable. Wheel travel at the rear has increased by up to 20 percent so you can drive it over rough terrain faster and harder than before.
---
Safety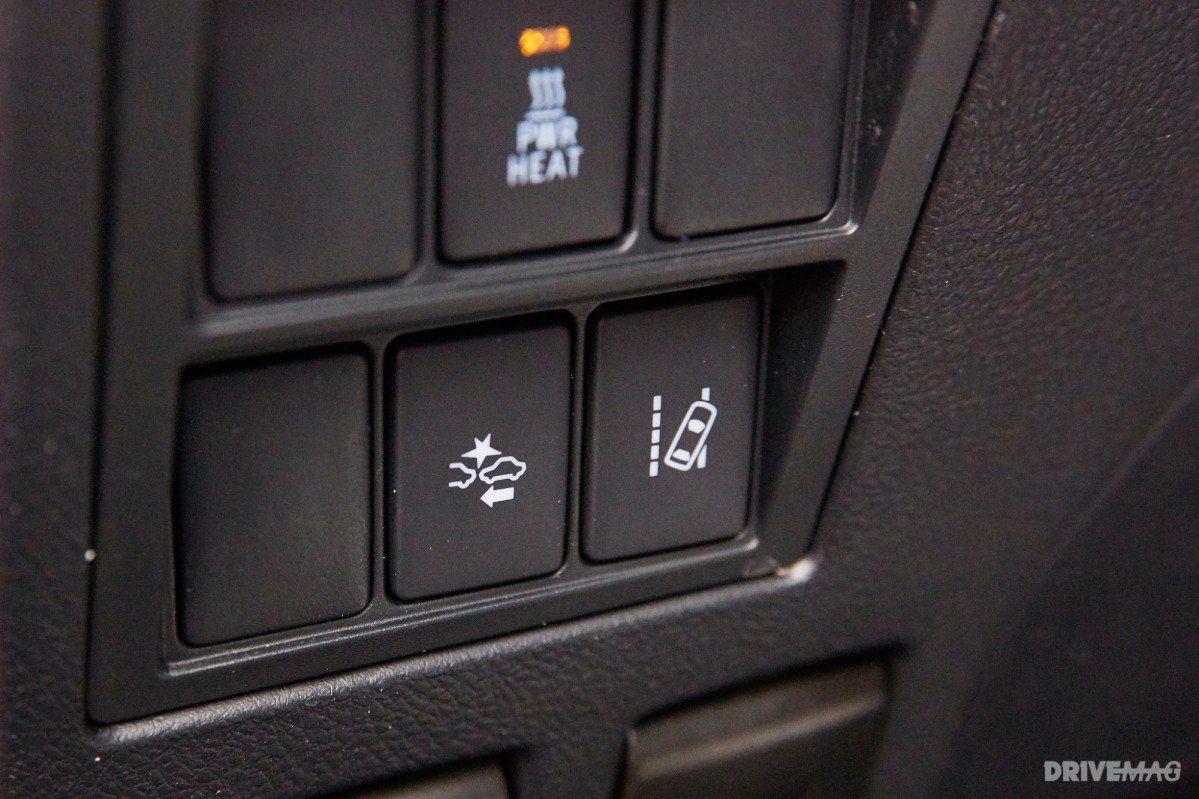 Euro NCAP has only given the Toyota Hilux three stars from five, with the main reason being the lack of standard safety assist systems. Automatic Emergency Braking, Speed Assistance, and the Lane Assist System are all optional, while an active bonnet is not available. However, with the optional Safety Pack, the Hilux scored five stars, meaning it's a completely safe vehicle for the right amount of money.

In standard form, the Hilux offers an 85 percent protection score for adult passengers, 82 percent for children, 73 percent for pedestrians, and just 25 percent for safety assist systems. With the Safety Pack, the scores increase to 93 percent for adults, 83 percent for pedestrians, and 63 percent for safety assist (child protection stays the same at 82 percent).
Comfort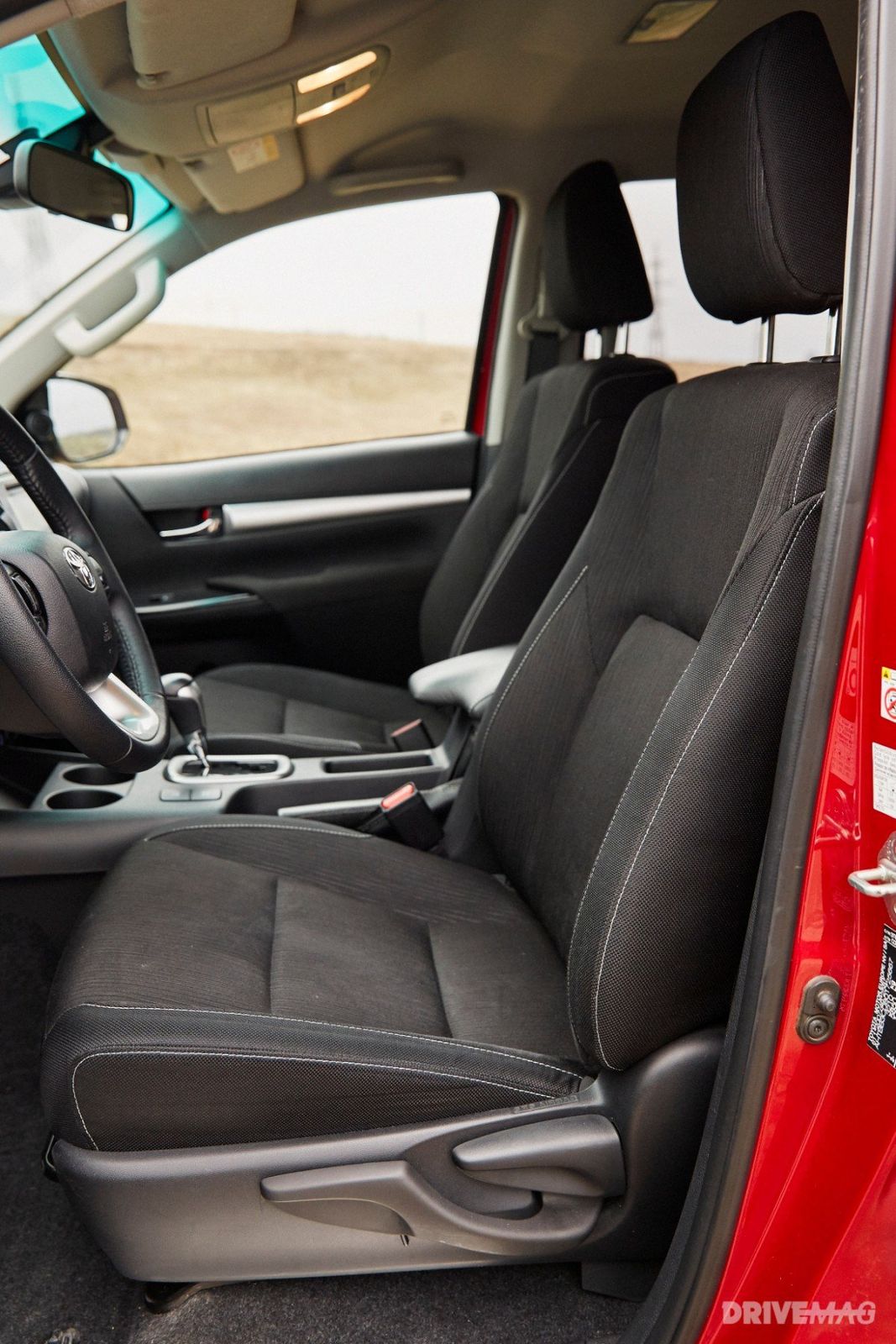 Besides the slightly bouncy rear axle, ride quality is impressive, particularly on unpaved surfaces. Toyota says that engine, road and wind noise into the cabin has been reduced significantly, and I noticed the Hilux is remarkably silent at cruising speeds. However, getting to cruising speed is not as quiet, because the engine is noisy under acceleration.

The optional automatic transmission is worth having over the manual as it improves comfort and it doesn't impede on off-road performance. Ergonomics and visibility are good, and the front seats are comfortable. They could use a little more lateral support, though.
---
Quality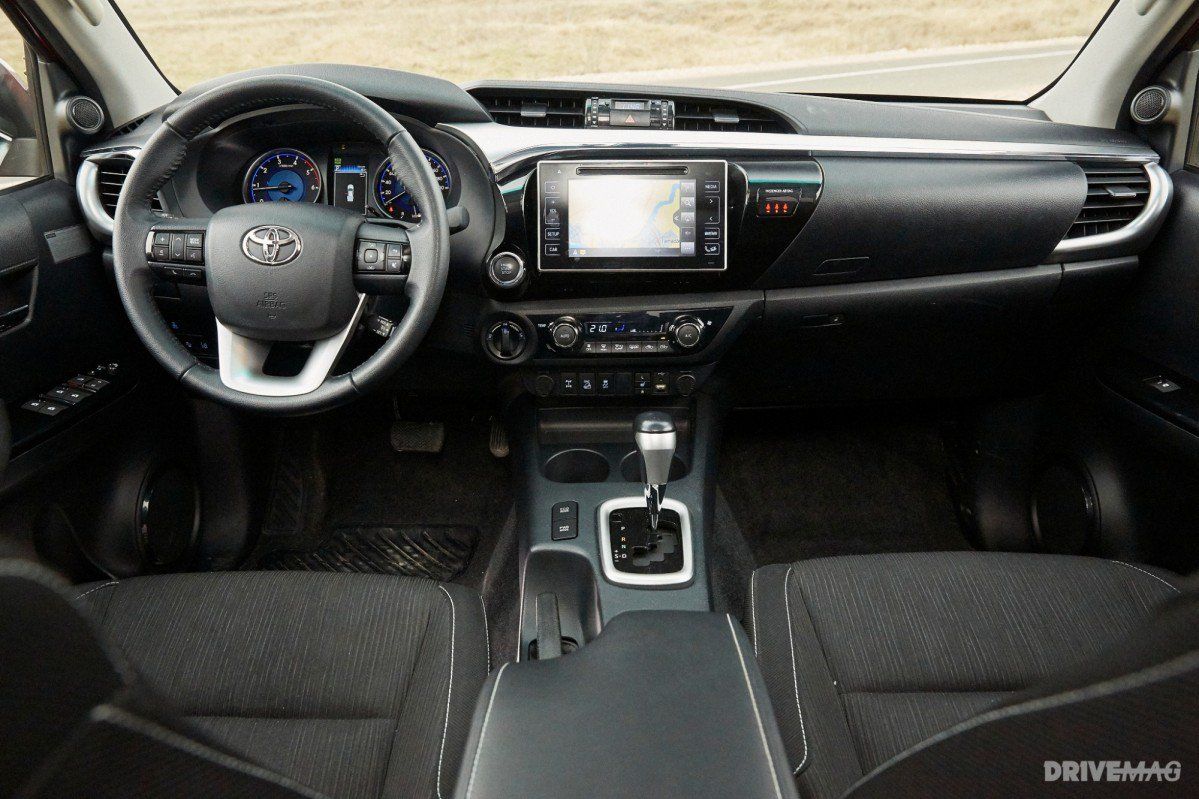 The cabin is a great improvement over the previous Hilux, gaining both in style and usability. The range-topping Invincible model I tested features a standard soft fabric upholstery that feels high-quality, as well as plastics that are beautifully put together but too hard - I guess that's the price to pay if you want durability.

The faux stitching on the dashboard is overkill, though. Overall, the Hilux looks like it can take many years of abuse from its users, which is what pickups are made for, after all.
---
Practicality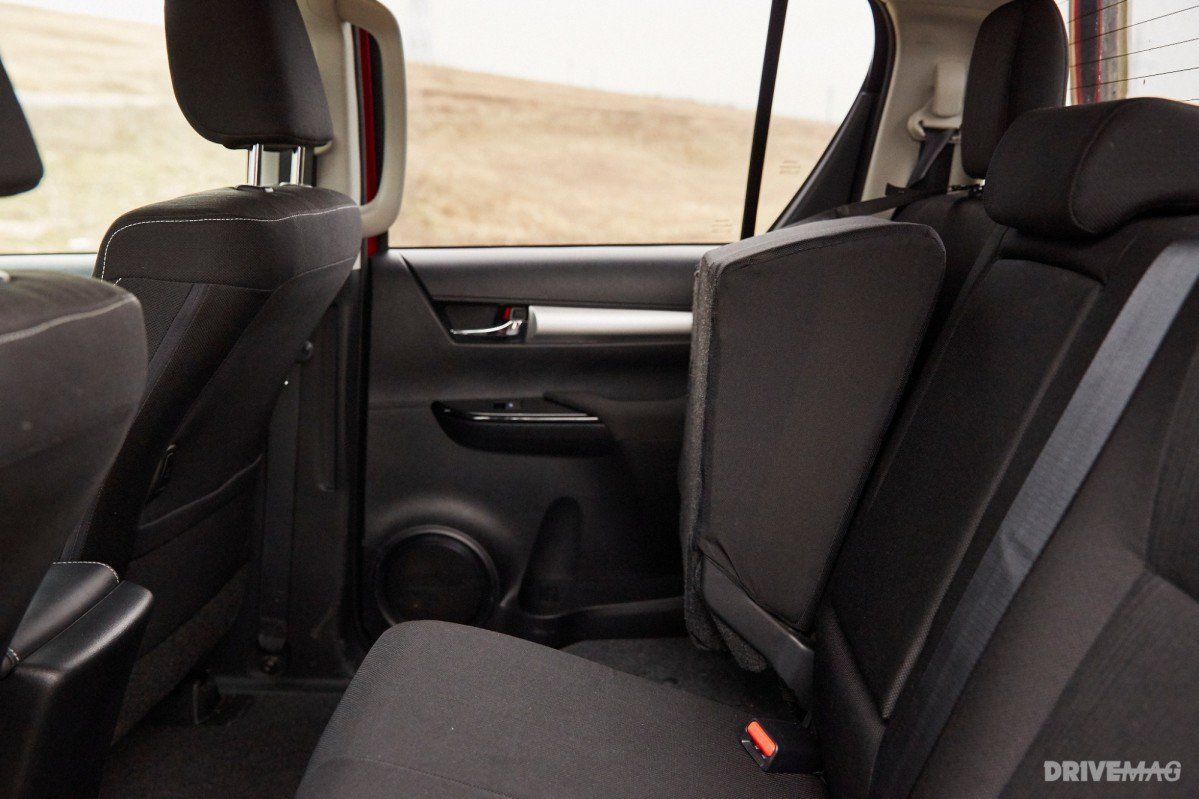 The Hilux has a payload of 1.1 tonnes (2,425 lb), but the cargo deck has been widened to a class-leading 1,645 mm to accommodate bigger items. The bed is also stronger than on the previous model to avoid deformation when loading heavy stuff.

Inside, there is plenty of room for front passengers and just enough for rear occupants. However, three adults on the rear bench are one too many for longer trips. And if the cargo deck is not roomy enough, you should know the Hilux Double Cab has a towing capacity of 3.2 tonnes (7,055 lb).
---
Infotainment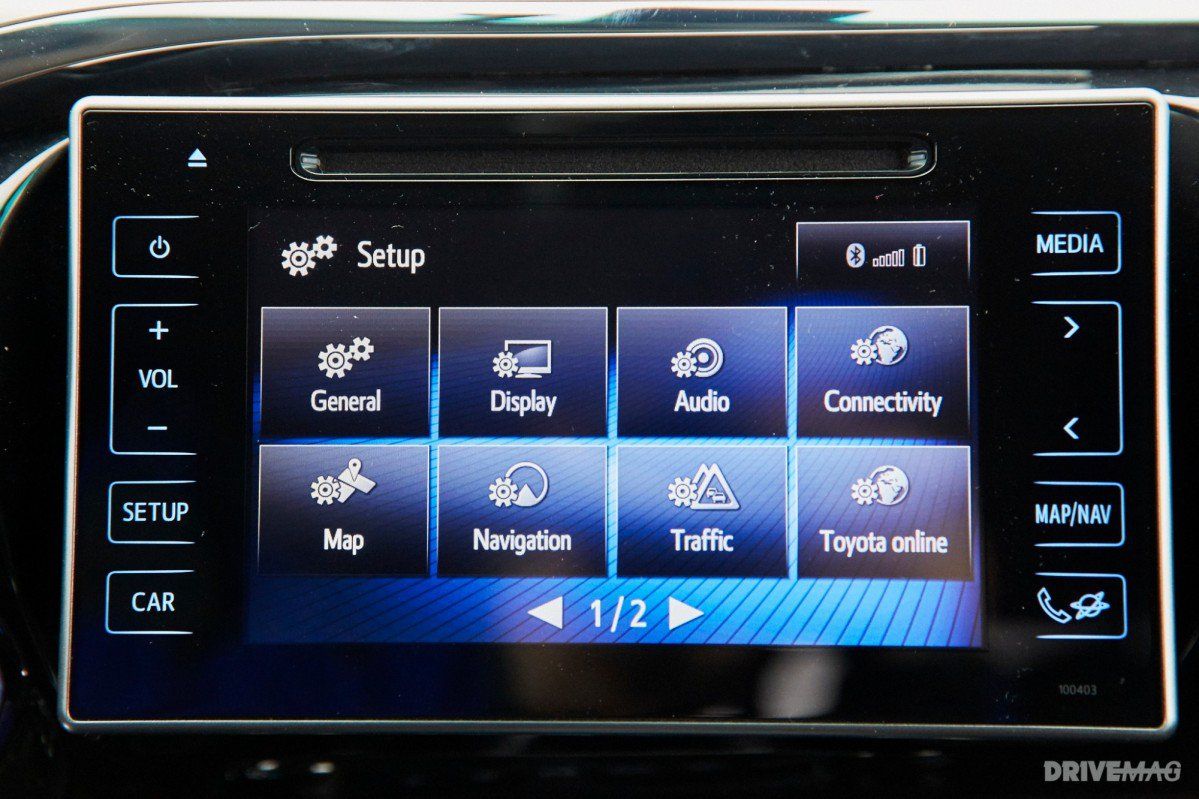 The new 7-inch touchscreen blends beautifully into the center console but takes too long to load on startup. Still, once turned on, it works reasonably well. The display runs the latest generation of the automaker's infotainment system, called Toyota Touch 2, which has crisp graphics and generally intuitive menus.

There's also a full-color 4.2-inch TFT multi-information display between the dials that shows essential driving information. Furthermore, the Hilux I drove came with a multifunction steering wheel that allows the driver to access infotainment menus in a safer manner while driving.
Efficiency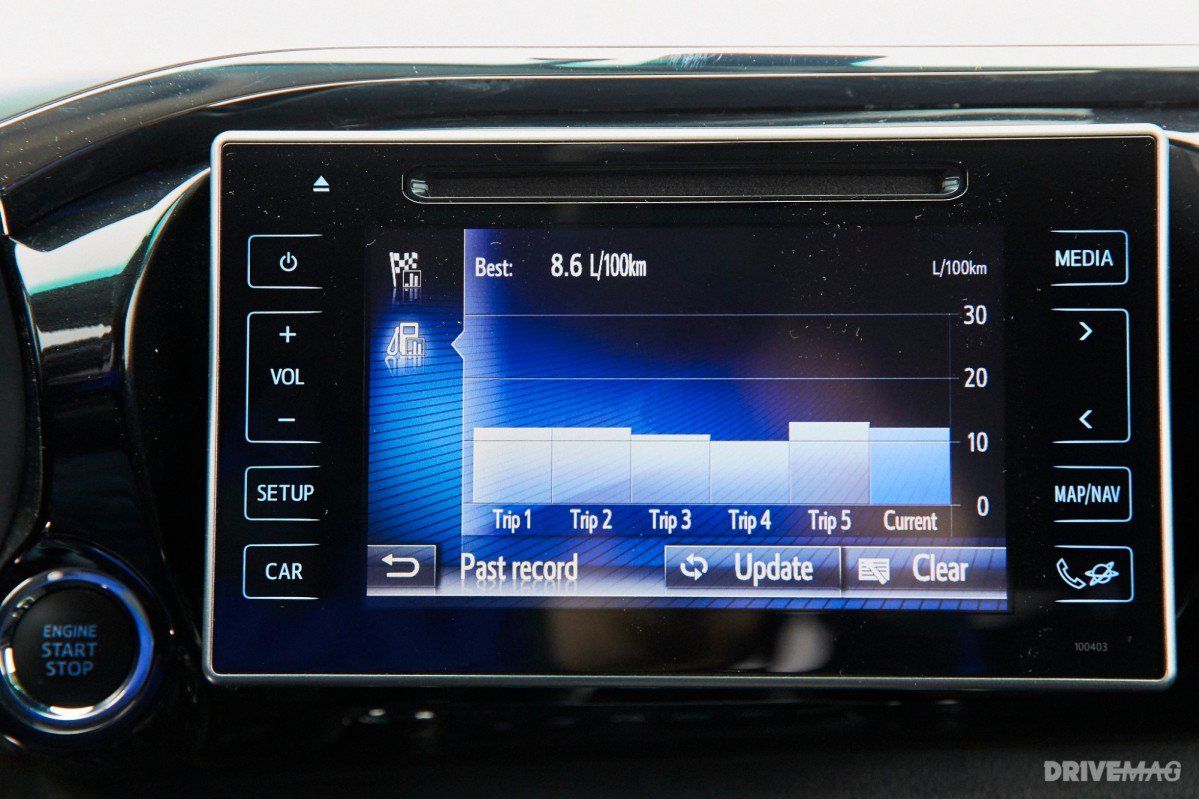 According to Toyota, the new 2.4-liter turbodiesel engine is 9 percent more economical than the previous model's 2.5-liter unit. The claimed average fuel economy is 7.8 l/100 km with the automatic transmission (in two-wheel drive mode), but in real-life you should expect the Hilux to return around 10 l/100 km, which is reasonable for a pickup weighing a little over 2 tonnes.

Models equipped with the manual gearbox are slightly more fuel-efficient, though. CO2 emissions are 204 g/km for the model with the automatic transmission.
---
Equipment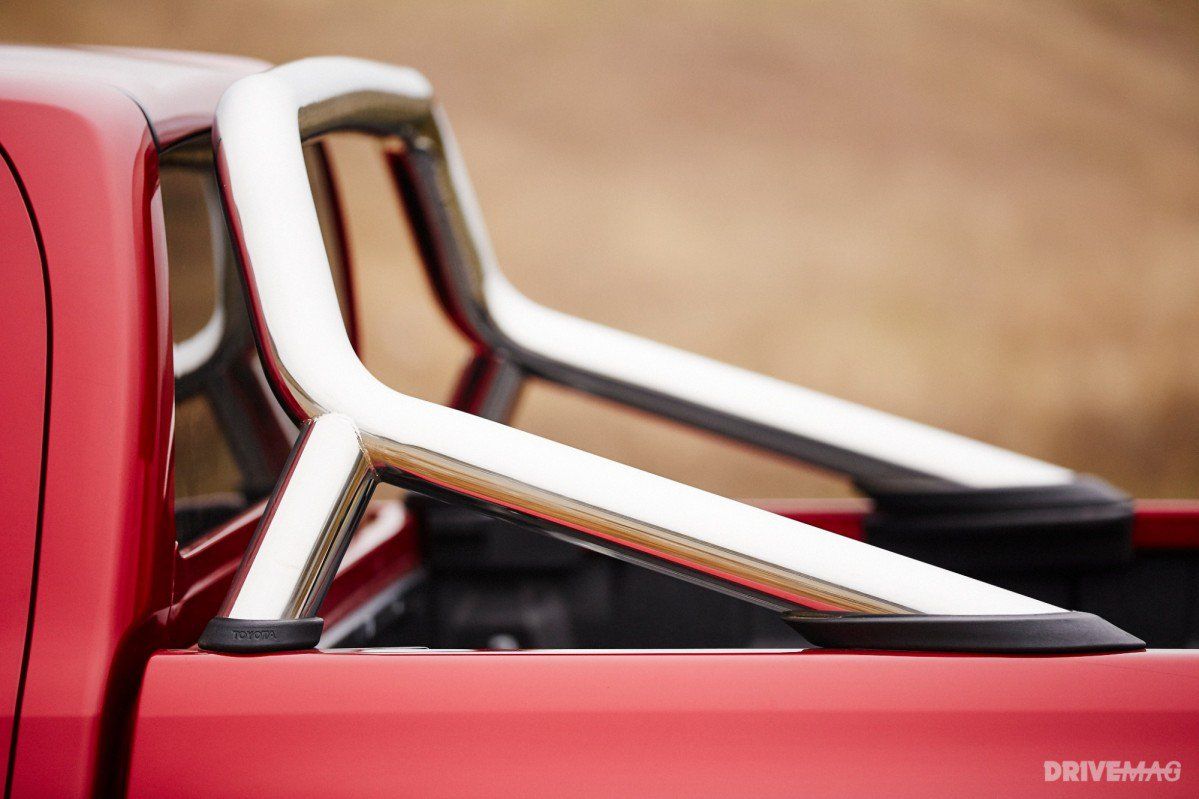 The Hilux I sampled was a range-topping "Invincible" trim, which is called differently depending on the market. I didn't feel the need for other features, as the model had more than a typical pickup owner may want.

Besides the Safety Sense pack including Pre-Collision System with Pedestrian Detection, Lane Departure Alert, and Road Sign Assist, the Hilux came with LED headlights, cruise control, automatic air conditioning, navigation and more. It didn't have leather upholstery, but who needs that in a work truck?
---
Acquisition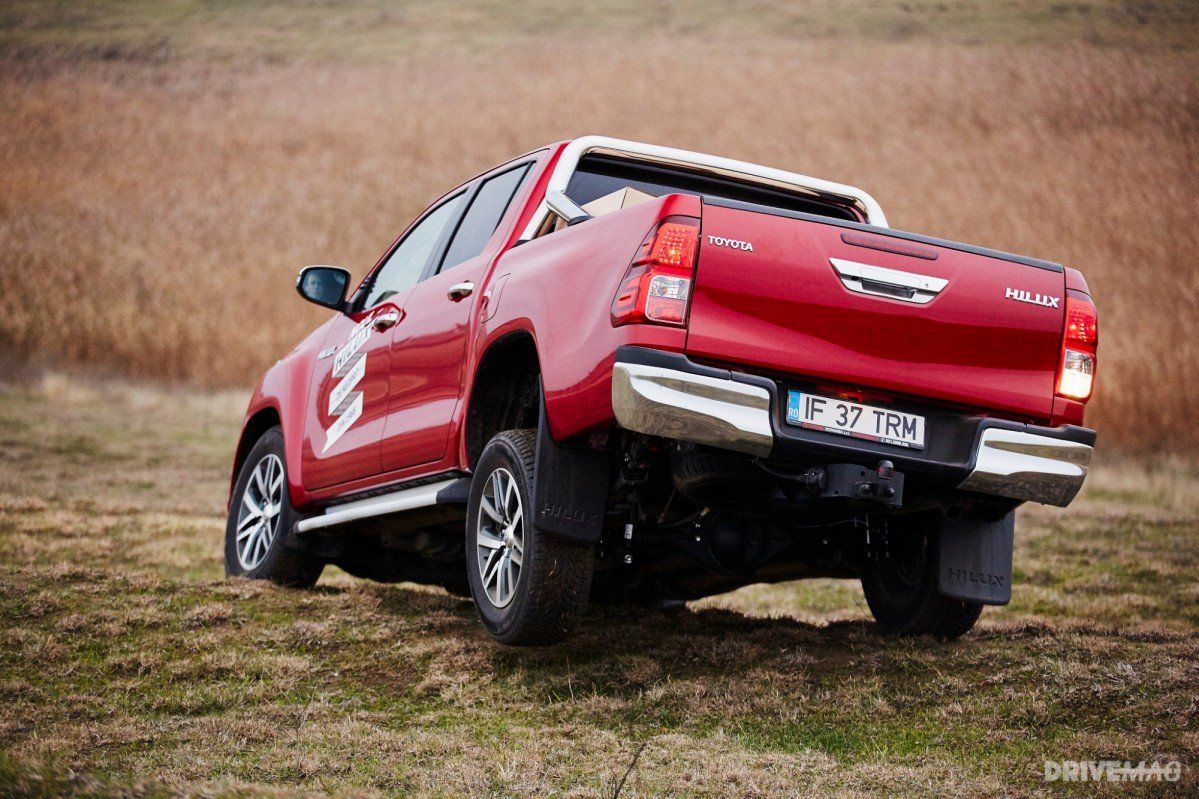 An entry-level Toyota Hilux Single Cab starts from €24,590 in Germany, but if you want the Double Cab, the cheapest one is priced from €31,870. However, a well-equipped range-topping model with the six-speed automatic transmission starts at €41,170.

That begs an obvious question: does it make sense to spend so much on a pickup? If you ask me, the answer is no — you'll be better off with a base Single Cab or Extra Cab model (depending on your usual passenger/goods ratio). But if you're undecided what pickup to choose, the Hilux remains the safest bet.
| | |
| --- | --- |
| Year introduced | 2016 (Europe) |
| Body style | Double Cab |
| Length (mm/in) | 5,335/210 |
| Width (mm/in) | 1,855/73 |
| Height (mm/in) | 1,815/71.4 |
| Wheelbase (mm) | 3,085 |
| Curb weight (kg/lb) | 2,100/4,630 |
| Payload (kg/lb) | up to 1,110/2,447 |
| Towing capacity (kg/lb) | 3,200/7,055 |
| Engine type | Inline four-cylinder turbodiesel, common rail fuel injection |
| Engine capacity (cubic centimeters) | 2,393 |
| Maximum power (kW/metric horsepower) | 112/150 at 3,400 rpm |
| Maximum torque (Nm/lb-ft) | 400/295 at 1,600-2,000 rpm |
| Transmission | 6-speed automatic Super intelligent Electronically Controlled Transmission (6 Super ECT) |
| Average fuel consumption (l/100 km) | 7.8 |
| CO2 emissions (g/km) | 204 |
| Top speed (km/h/mph) | 170/106 |
| Acceleration from 0 to 100 km/h (s) | 12.8 |
| Front suspension | double wishbone |
| Rear suspension | leaf spring rigid axle |
| Front brakes | ventilated discs |
| Rear brakes | drums |
| Pricing (EUR) for Double Cab | from €31,870 (Germany) |