2017 Hyundai i30 1.4 T-GDI test drive: Smart casual young superstar
South Korea is catching up fast in the European hatchback market, the Hyundai i30 contouring an increasingly appealing offer to the rational buyer. But did it grow to be good enough as to bother the market's veterans? Let's see
A three-generation progress for the i30 over no more than ten years shows the South-Korean car manufacturer's evolutive rush. And the obvious design changes (for the better, we might add) are not the single ones Hyundai is aiming for.
For example, the i30 comes with a plethora of technology in the safety department that's not as easily accessible (in terms of pricing) in this segment. For example, Autonomous Emergency Braking, lane-keeping assist, or high-beam assistance are given as standard in the i30.
The engine line-up consists of 1.0-, 1.4-, and 1.6-liter units, with power ranging from 108 hp to 138 hp. The oddball is the turbocharged 275 hp 2.0-liter fitted in the i30 N hot-hatch.
Drive a petrol-powered version — as we did, in this test — and you'll be truly impressed by the car's refinement. The cabin is silent, comfortable, and roomy enough for four to five passengers. Material quality is not at par with the smart-premium Volkswagen Golf but the i30 doesn't disappoint either.
It is a vehicle tailored for the needs of a smart buyer, for whom the acquisition process is thoroughly dictated by rationality.
Entering the most disputed European segment is not an easy mission, and Hyundai's progress through the years shows that the South Korean brand doesn't just want to make an act of presence here but also claim slice as big as possible in the European hatchback segment.
So how does the third-generation i30 stand against the segment's veterans? We took one for a spin to find out.
https://cdn.drivemag.net/images/icons/inbrief-icons.svg
IN BRIEF
Recommended for:

Created for:

Hats off for:

Bang for the buck:
Powertrain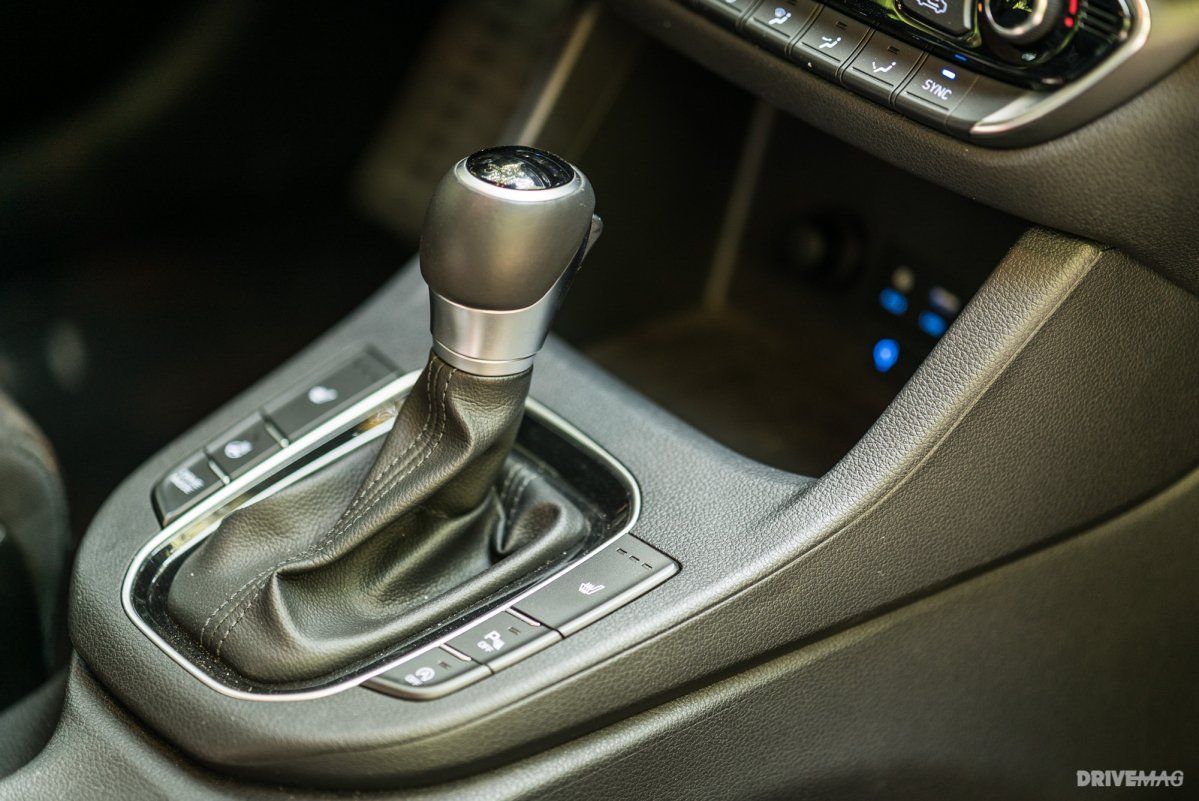 Following the European trend, Hyundai now offers a 1.4-liter turbocharged four-pot packing 138 hp (140 PS) and 178 lb-ft (242 Nm) sent to the front wheels through a dual-clutch gearbox. It's the most powerful petrol engine you can buy on the standard car (so we're excluding the N hot-hatch here) and a very recommendable one, actually.

Silent, sufficiently powerful to move you around comfortably, the 1.4 T-GDI unit is nothing but good news for Hyundai fans.

However, the "turbocharged" attribute hints towards fuel efficiency rather than performance. It can forward you to 62 mph (100 km/h) in under eight seconds but the car definitely doesn't seem happy under this kind of stress.

The seven-speed dual-clutch gearbox eases your life behind the wheel but has an annoying delay when pulling away from a standstill; a bit of right foot fine tuning when pressing the accelerator, and the problem is solved.
---
Handling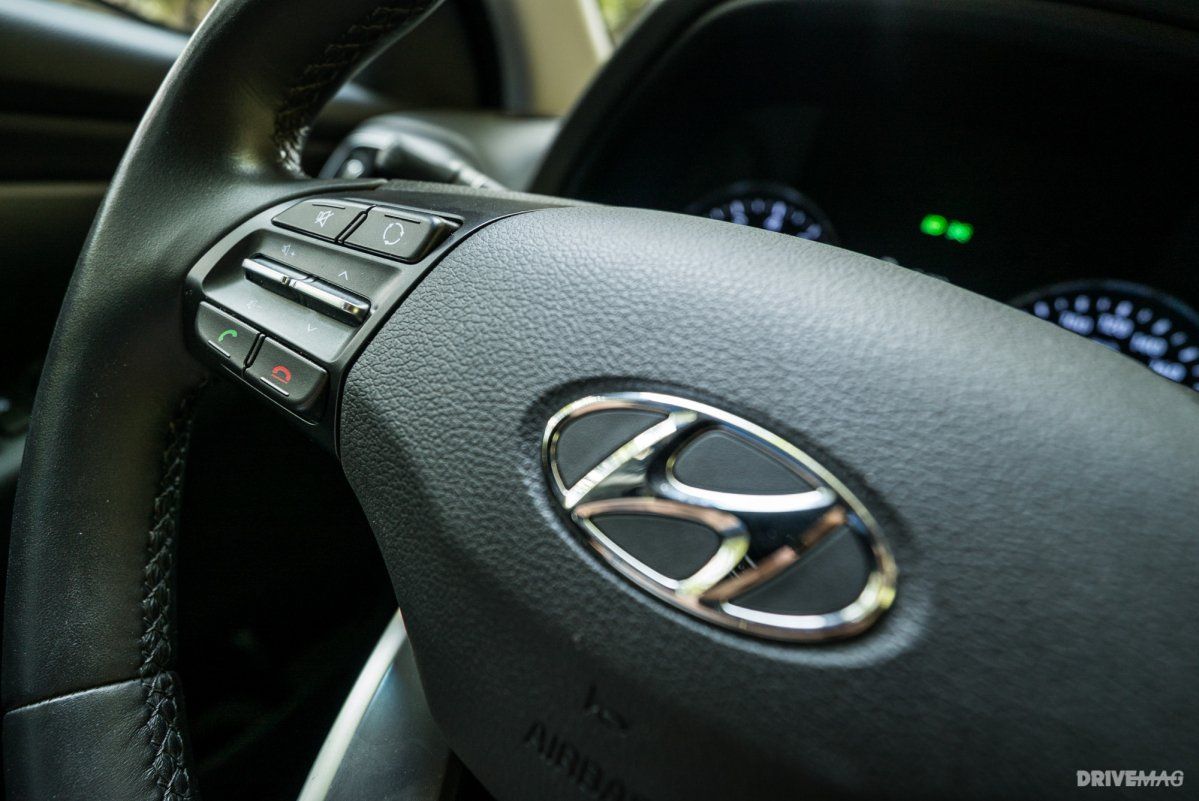 The steering wheel tells you what the front wheels are doing, but in moderate portions — it's not as entertaining as some of its rivals but is definitely a step up from the previous generation, regarding road handling.

Hyundai claims that about 100,000 miles worth of Nordschleife asphalt were traveled throughout this model's development stages. The car's behavior confirms this statement. The chassis' multi-link setup on the rear makes the i30 predictable and somewhat fun, that's until you have to point the car's nose in a sharp corner and find out it can't keep up, falling prey to understeering.
---
Safety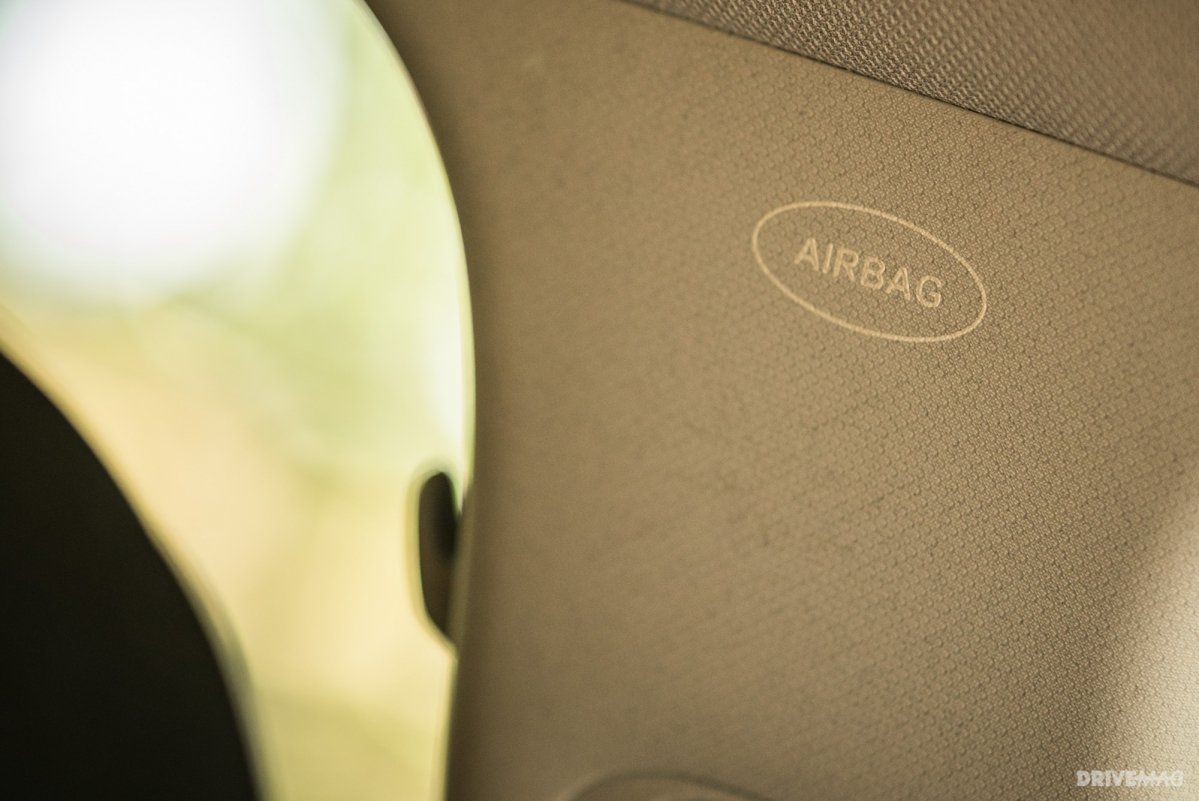 The i30 already fetched the highest rating in EuroNCAP's book, proving that safety was as well a priority concern for the engineers. Regarding instantly inflatable safety bags known to modern man as airbags, the i30 comes with the full suite: two in front, two curtain-like, and two side airbags.

Hyundai's compact hatch comes with plenty of safety equipment as standard — lane-departure warning, hill-start assist, forward collision warning just to mention a few, and doesn't hold back when it comes to pedestrians either.

The higher trims grant you access to standard safety features such as parking sensors for all four corners, a reverse camera, LED headlights (with high beam assist, even), blindspot assist, and Autonomous Emergency Braking.
Comfort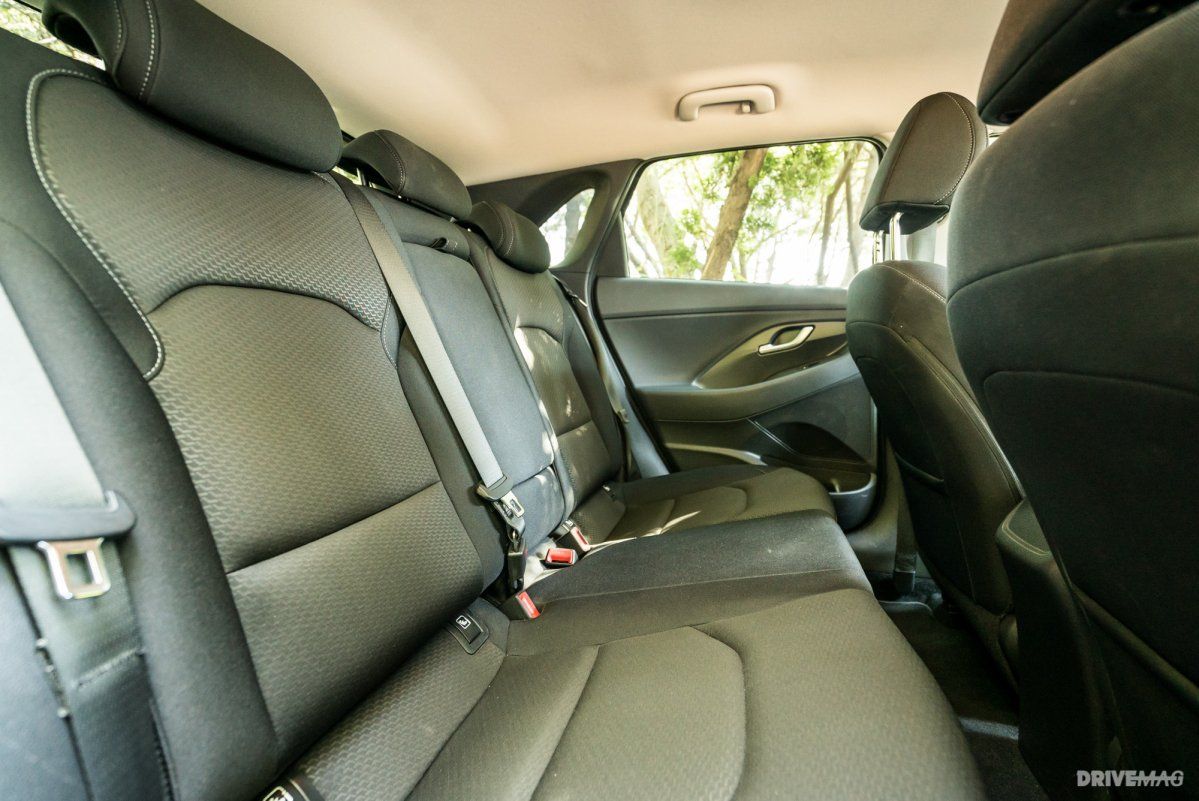 One of the most comfort-defining attributes for a car is the lack of noise in the cabin, and Hyundai did a wonderful job here. Courtesy of the petrol engine's refinement, there's little to no intruding sounds in the cabin.

Regarding the passenger room, there's plenty of for four adults and enough cargo space in the back. The driving position's sweet spot is easy to find thanks to the suite of settings for both the steering wheel and the driver's seat. In keeping you safe from rolling in sharp corners, the front seats' bolstering does a great job.
---
Quality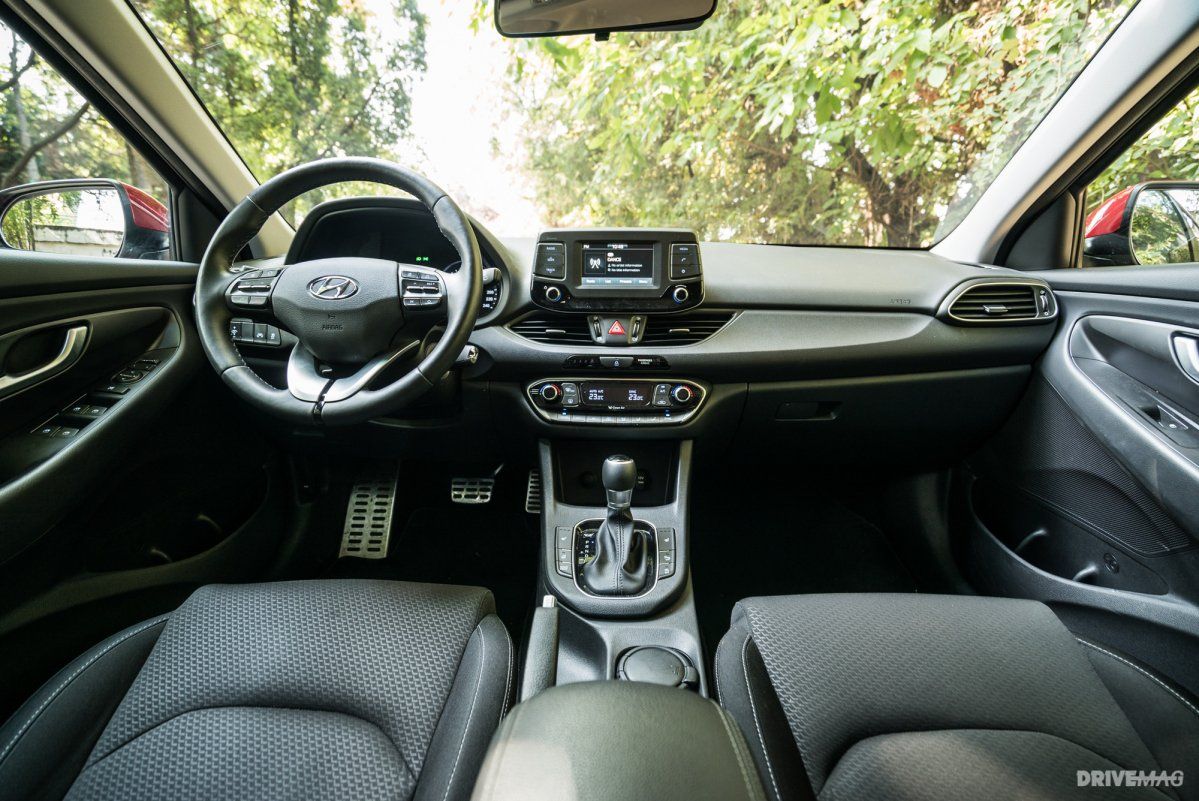 If you ignore that '80s-inspired plastic panel in the middle of the dashboard, you'll see that the i30 looks pretty neat inside. An eight-inch modern-looking infotainment screen is available as well.

The dash is not only ergonomically designed but also features nice-looking materials. Well, not as good as in the Golf but far from bad.

The general feeling regarding the cabin is that it's well screwed together and that it is going to last — a very (if not the most) important aspect in a smart buyer's priorities list.
---
Practicality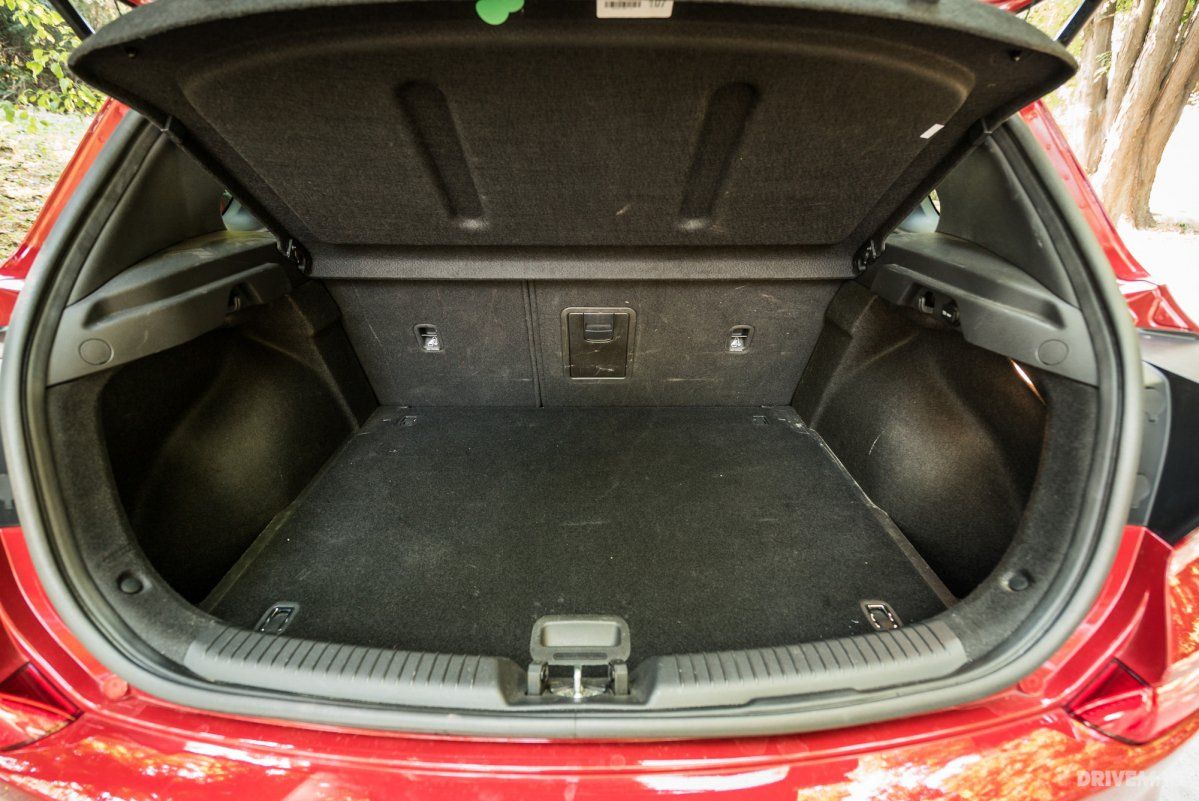 The cabin's cubby holes have been designed for an entire's family needs, so there are plenty of places to store your paraphernalia.

At 395 liters worth of boot, the i30's cargo space places the South Korean hatch in the segment's upper half. It can be extended to an impressive 1,300 liters by folding the 60:40 rear bench. Mind you, however, that the split-folding seats don't fold flat completely, so carrying voluminous objects isn't a thing the i30 can promise you.
---
Infotainment
You shouldn't judge a book by its cover, or an infotainment system by its display. In all fairness, even the five-inch version of the i30 infotainment comes with a touchscreen that can render what the reversing camera sees.

Radio, MP3, RDS, and Bluetooth are its media-related features, and it also boasts AUX and USB ports. The eight-inch brings not only a bigger display but also sat-nav, Apple CarPlay, and Android Auto. Oh, and wireless charging for your smartphone as well. Cool!
Efficiency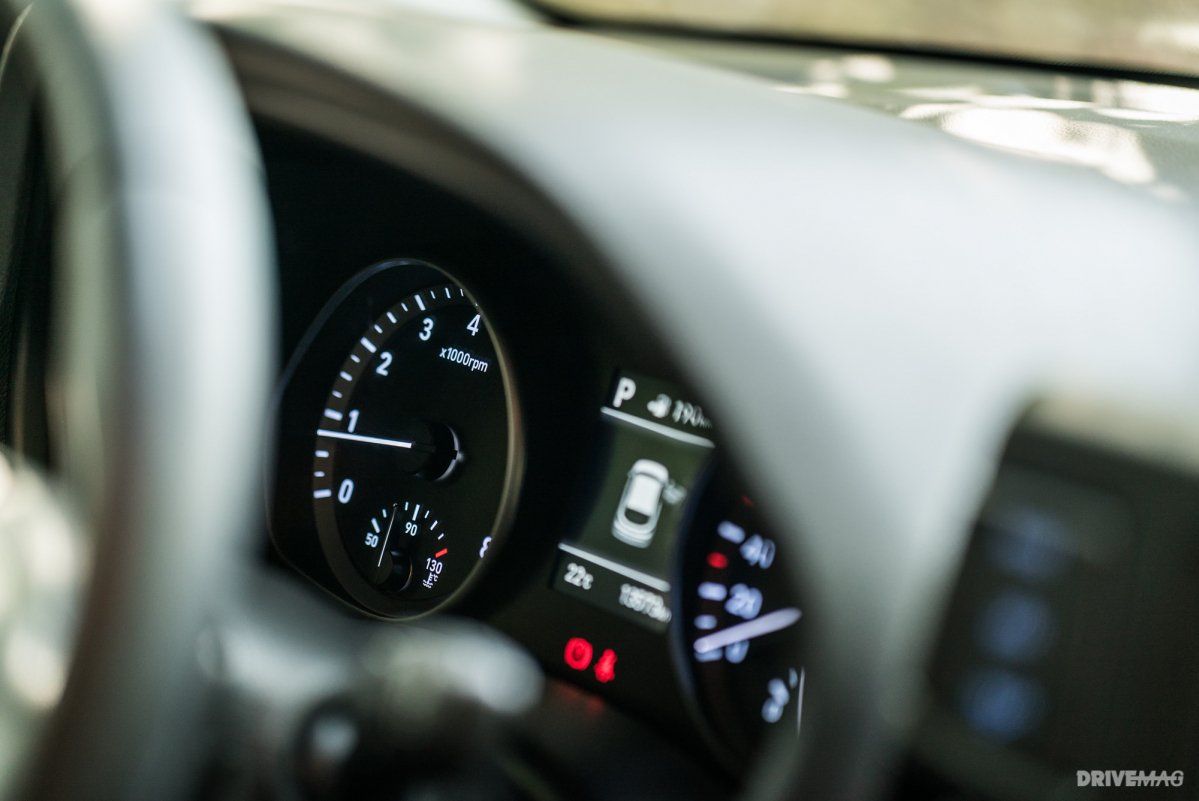 Force-feeding an engine may have its advantages in terms of fuel efficiency, but this is not a thing to take for granted nowadays. Despite having the Start-Stop function (available on all engines) on, and being scarcely throttle-stressed, our tester's urban fuel consumption hardly dropped under 23 mpg (28 mpg UK, 10 l/100 km) which renders the claimed 36.7 mpg (44 mpg UK, 6.4 l/100 km) as a far fetch.
---
Equipment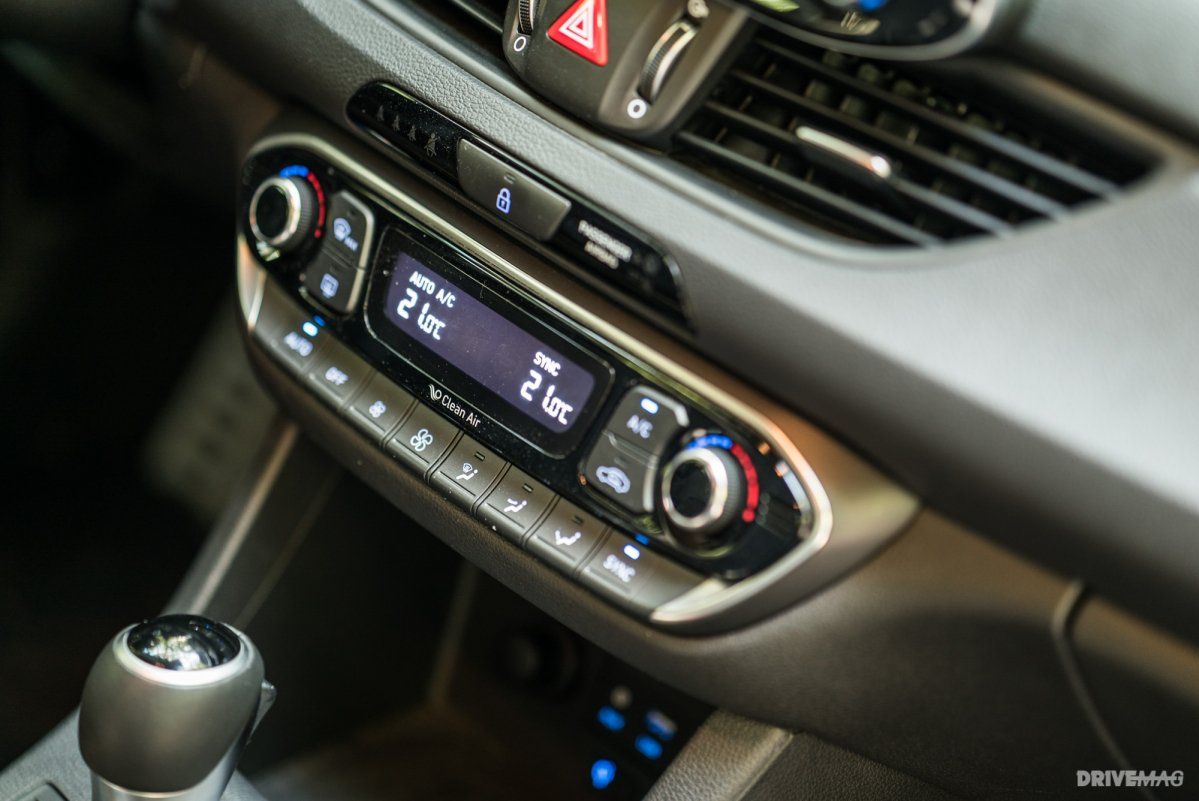 Hyundai is laudably generous when it comes to the standard equipment it offers, structured in five trims. Get past the spartan entry-level version (best for car fleets), and you get the 5.0-inch touchscreen, parking sensors, rearview camera, and leather-covered steering wheel. A mid-level trim brings you the bigger display, along with a sat-nav, voice recognition, wireless charging for smartphones, cruise control, and air conditioning. The top-of-the-range throws in leather upholstery, a panoramic roof, dual-zone climate control and heated front seats and steering wheel, among other goodies.
---
Acquisition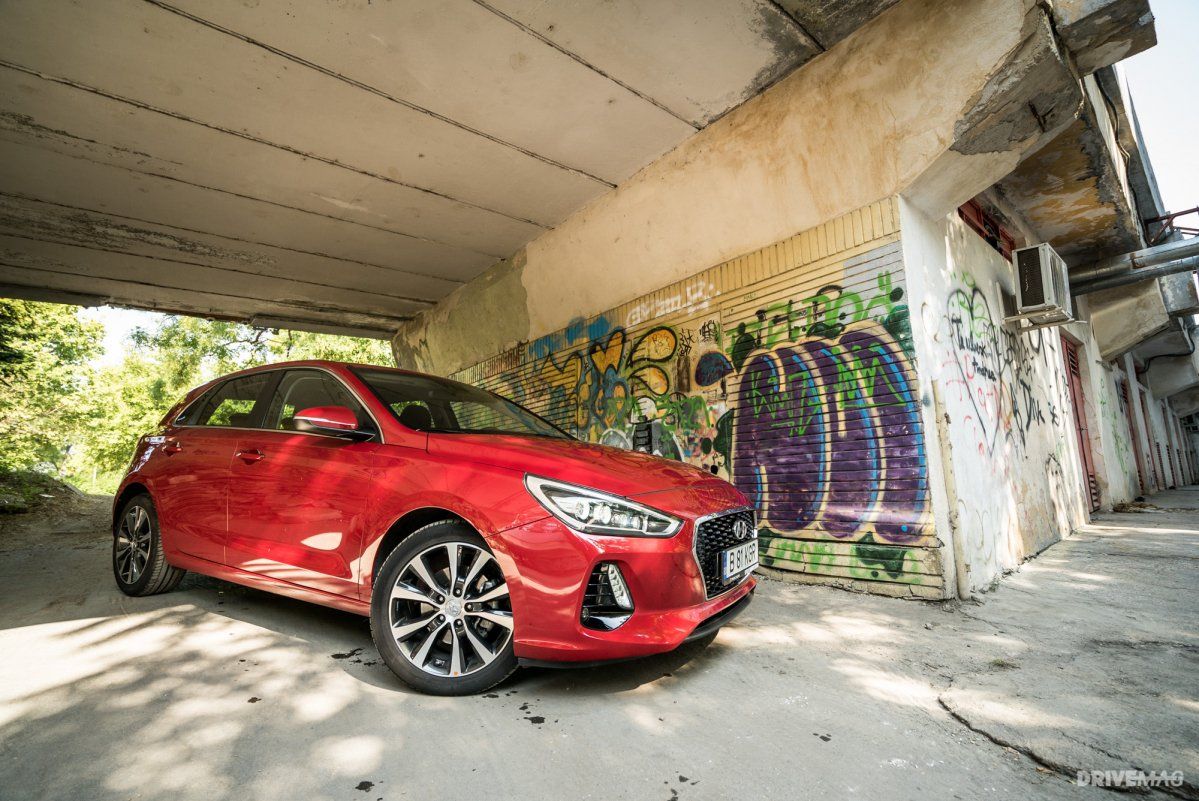 As a rational buyer, it's hard to ignore what the Hyundai i30 has to offer you, and is almost impossible to get over the five-year warranty, and the asking price: the smallest price tag (for the 100 hp 1.4-liter version) is of €17,450.

Our particular 138 hp 1.4-liter Launch Edition tester car was similar to the Style trim regarding featured equipment, priced at about €26,300.

The i30's most significant handicap is its short history. Just like a teen among elders, it doesn't have the power to make its words listened to but bear with it, because it looks like this young hatchback has just started to clear its voice.