We set out to find the best seven-seat MPVs on sale this year in Europe
The market share for MPVs has been shrinking significantly in recent years in most regions of the world, as SUVs and crossovers have become increasingly popular. Despite that, most manufacturers remain committed to building MPVs. Europe is probably the most diverse market for MPVs, with most mainstream manufacturers offering at least one model. The most populated segment is that of compact MPVs, but a handful of large models with up to seven seats still exist.
10. Kia Carens
Kia's only MPV offered in Europe is well-equipped, has a versatile, practical seven-seat interior, and comes with the automaker's generous seven-year warranty. There are some downsides too, which is why it ranks last in our Top 10. Some rivals are cheaper and better to drive while the Carens' third-row seats are only suitable for kids. The Korean MPV offers three engine choices: a 1.6-liter gasoline unit and two 1.7-liter diesel units. The most powerful diesel is a natural choice, as it blends competitive fuel economy with decent performance.
9. Opel Zafira Tourer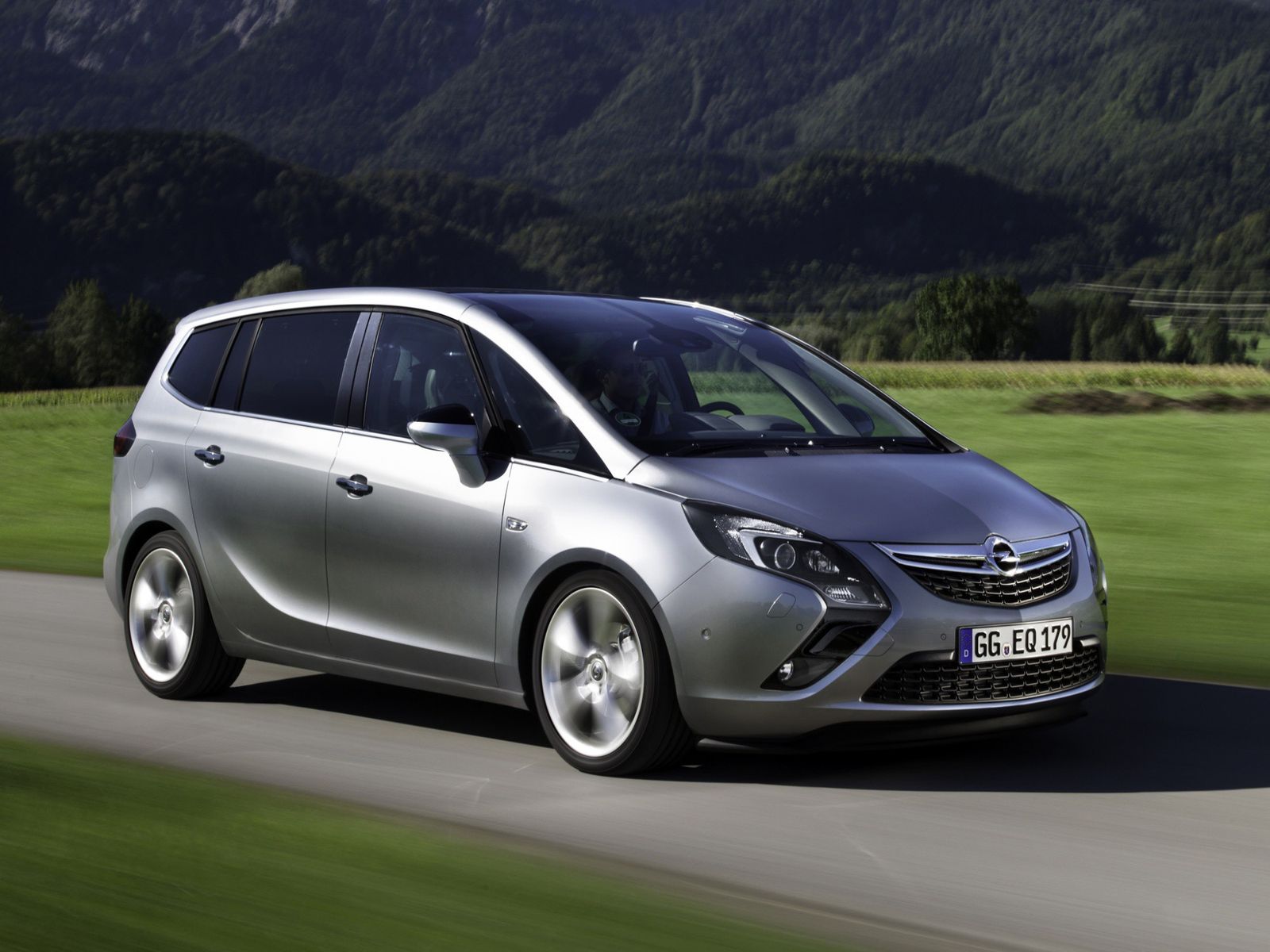 Although it has been around since 2011, the Zafira Tourer remains one of the best-looking MPVs and a strong competitor in the seven-seat minivan segment. It has a flexible and practical interior with an upgraded Flex 7 seating system, it's better made than its predecessor, and is decent to drive. The engine lineup is generous and includes two gasoline units, three diesels, one LPG and one CNG unit. While comfortable, the Zafira Tourer lacks in the handling department and is quite bland to drive.
8. Citroën Grand C4 Picasso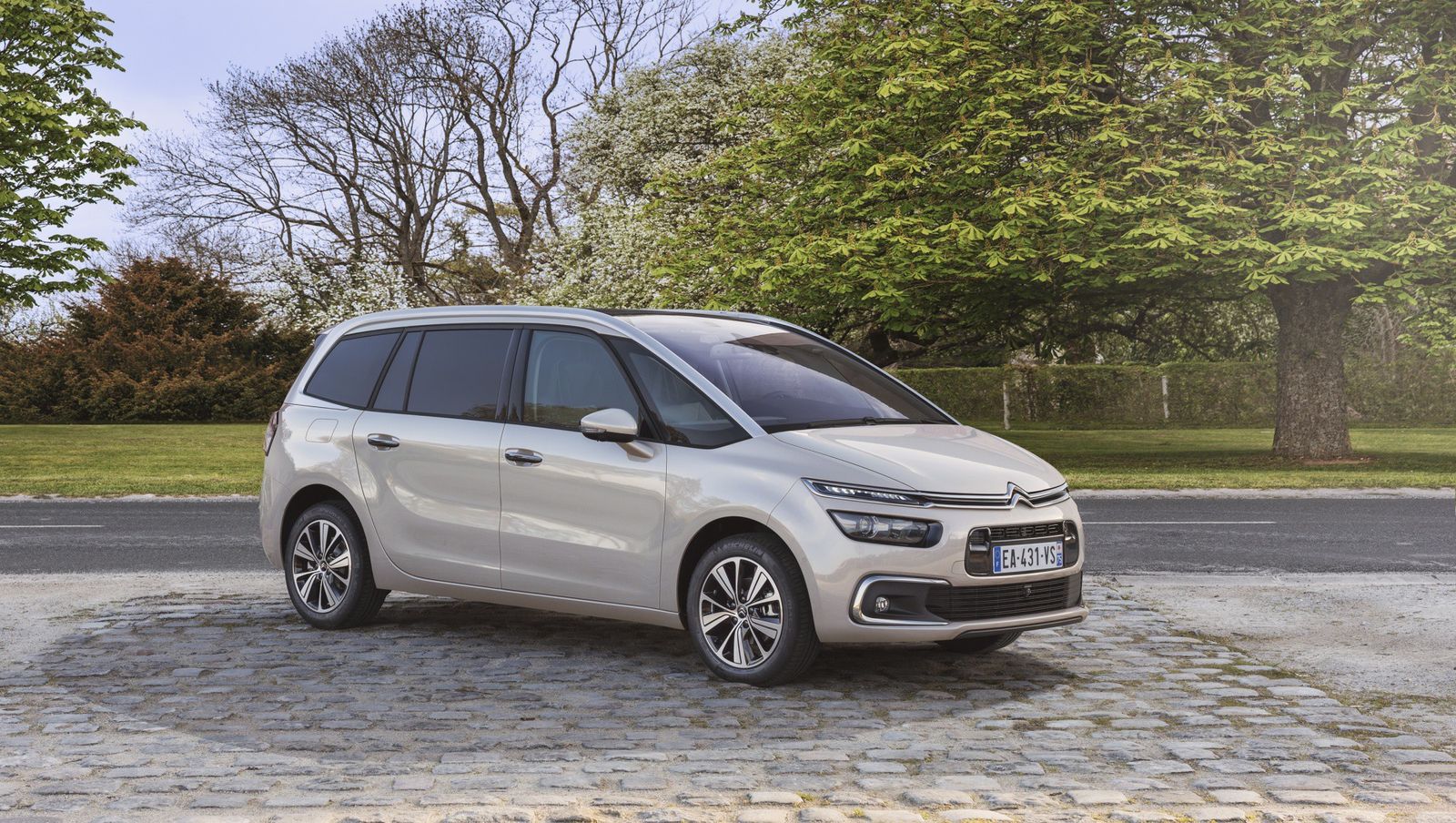 The C4 Picasso's bigger brother provides two extra seats and added luggage space, as well as a more comfortable ride. One can say Citroën's expertise in building MPVs is at its finest hour with the C4 Grand Picasso. The model combines great practicality with fuel-efficient engines (particularly the diesels) and an enjoyable driving experience. However, the C4 Grand Picasso is let down by things like fiddly touch-sensitive buttons and a manual gearbox that is far from being the smoothest. Then there's the design which some conservative buyers may not appreciate.
7. Peugeot 5008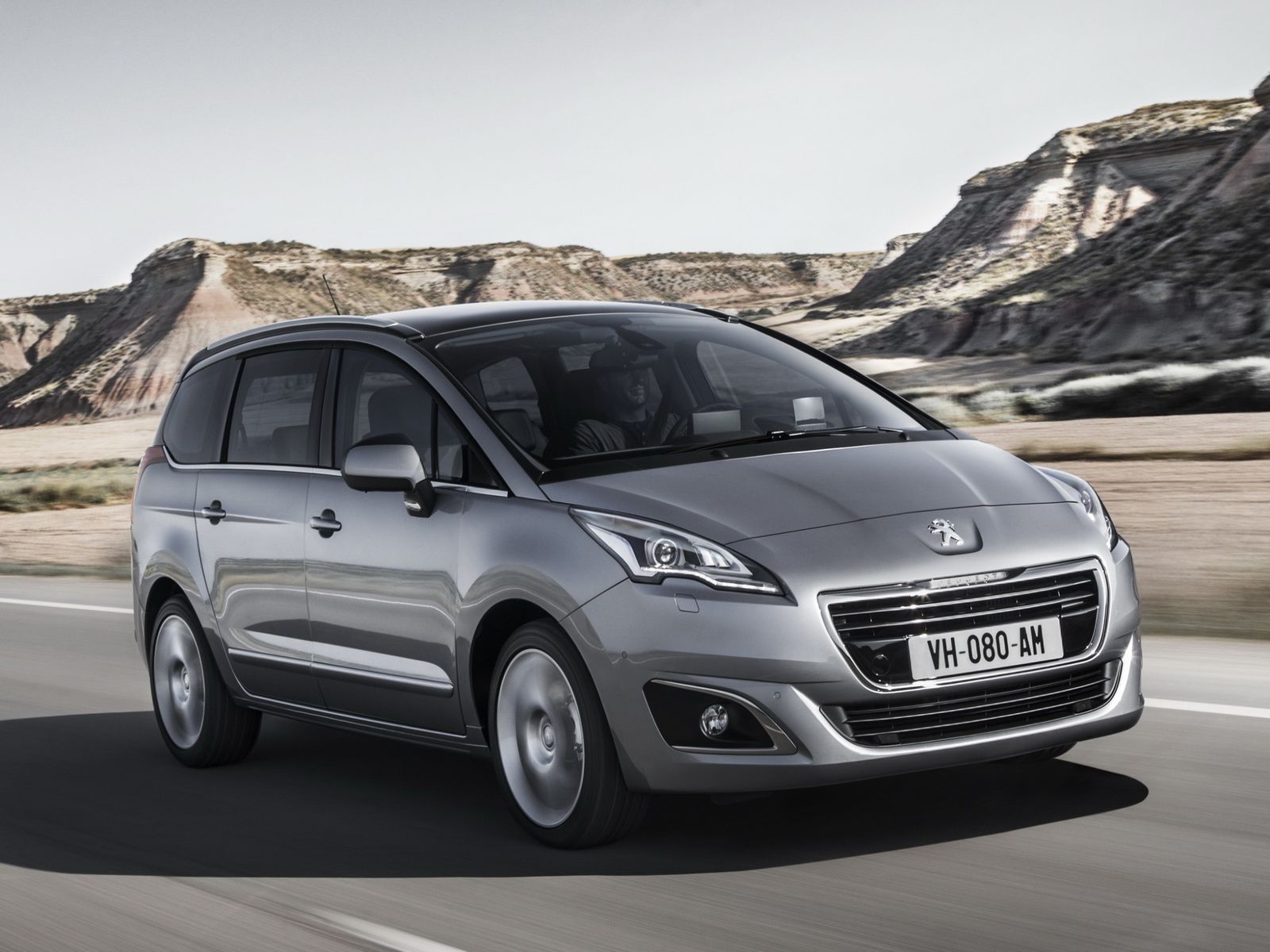 The 5008 is the C4 Grand Picasso's sibling. Both models share the architecture and engines, but they differ when it comes to styling. The Peugeot 5008 is the more conservative-looking of the two and the more fun to drive, which is why it sits above the Citroën in our ranking. The chassis has a slightly firmer setup than the C4 Grand Picasso's – enough to give it a dynamic edge over its sibling, but not too much to spoil the ride. Just like the Citroën, the Peugeot offers a versatile interior, fuel-efficient diesel engines, and plenty of storage spaces.
6. Volkswagen Sharan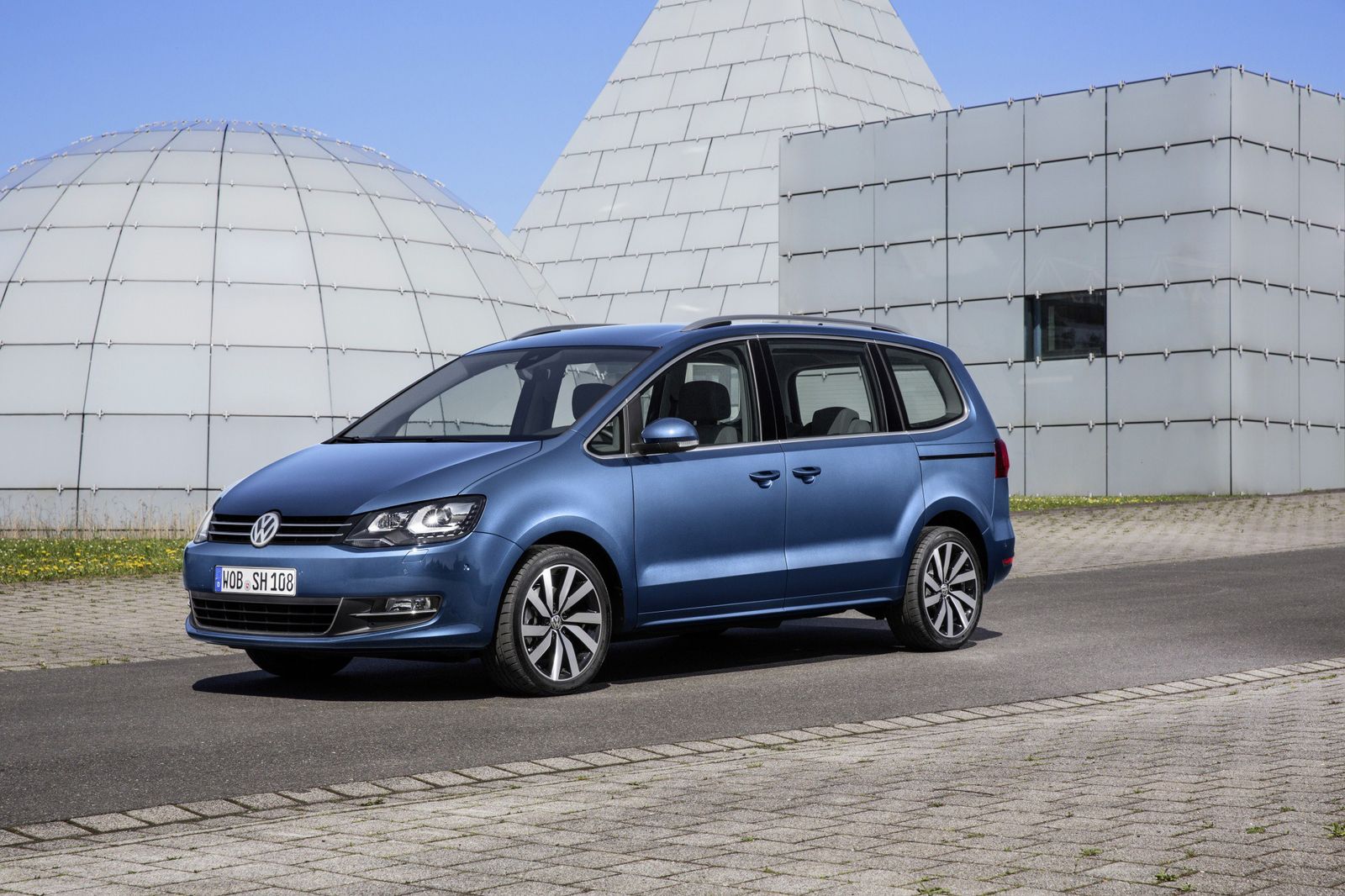 Launched in 2010, the second-generation VW Sharan is better looking than its predecessor, more upscale, roomier, and comes with more frugal and refined engines. Plus, the Sharan offers VW's renowned build quality. However, it has one big problem – the mechanically-identical SEAT Alhambra which is slightly cheaper to buy and run. Furthermore, the Sharan faces strong competition from Wolfsburg as well, as the all-new Touran in seven-seat configuration is just somewhat smaller and significantly more affordable.
5. SEAT Alhambra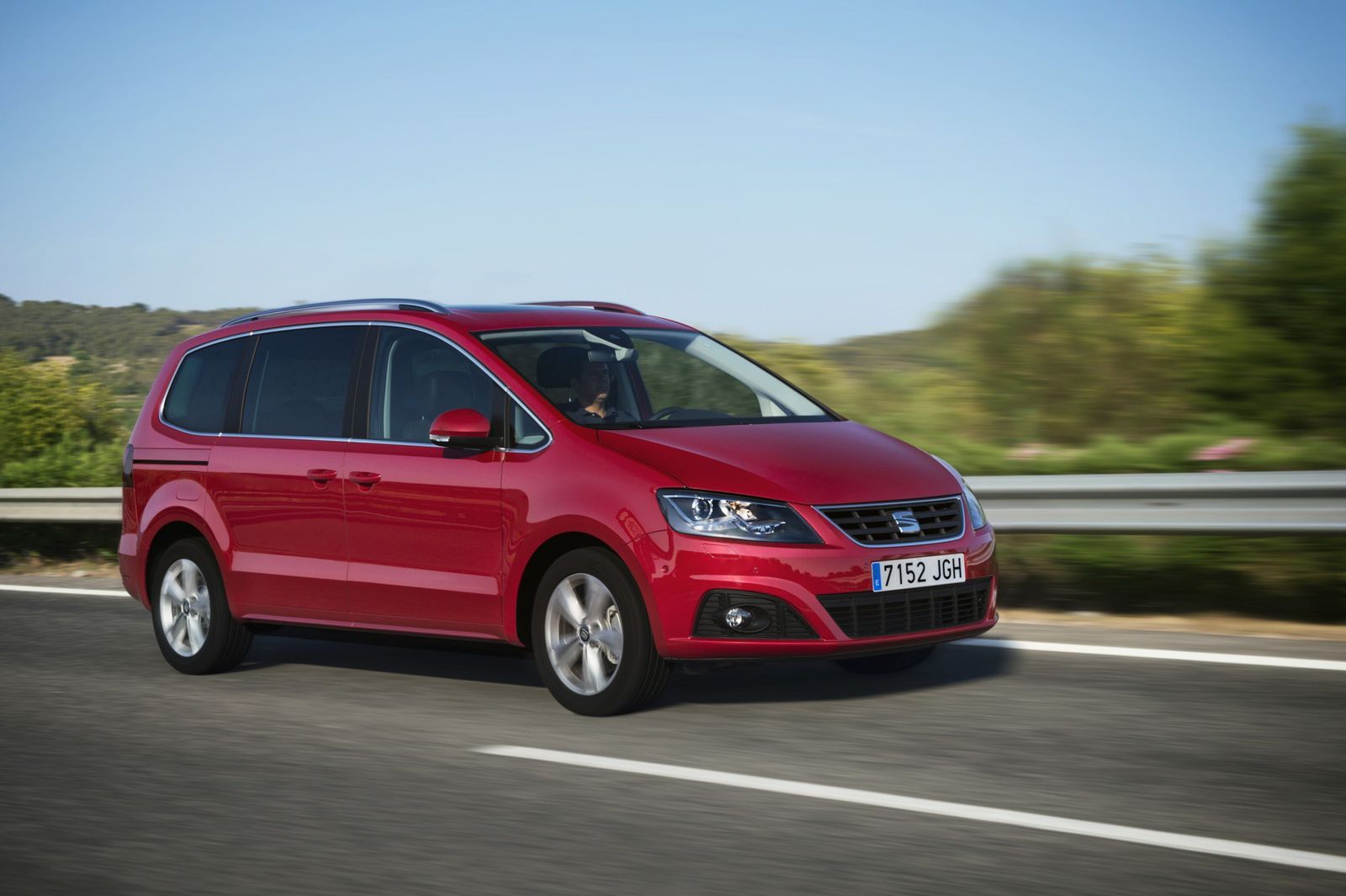 If you're not a VW-brand fanboy, SEAT's version of the Sharan is a better and wiser choice. It's the same car but more affordable and cheaper to run. It may not look as upscale as the Sharan, but why would you need that in a vehicle that's primarily designed to carry around large families and their gear? The Alhambra offers realistic seven-seat practicality, an efficient seat-folding system, and plenty of features as standard. What's not to like?
4. Ford Galaxy
Once upon a time, the Ford Galaxy and the VW Sharan were twins, but the current models no longer have anything in common other than they're direct competitors. The third-generation Galaxy launched in 2015, so it has the edge over the Sharan, at least when it comes to freshness. The Ford offers room for seven adults and their gear, versatility and a comprehensive standard equipment. It delivers a more involving drive than the Sharan, and for the first time, it comes with an available all-wheel drive system.
3. Renault Espace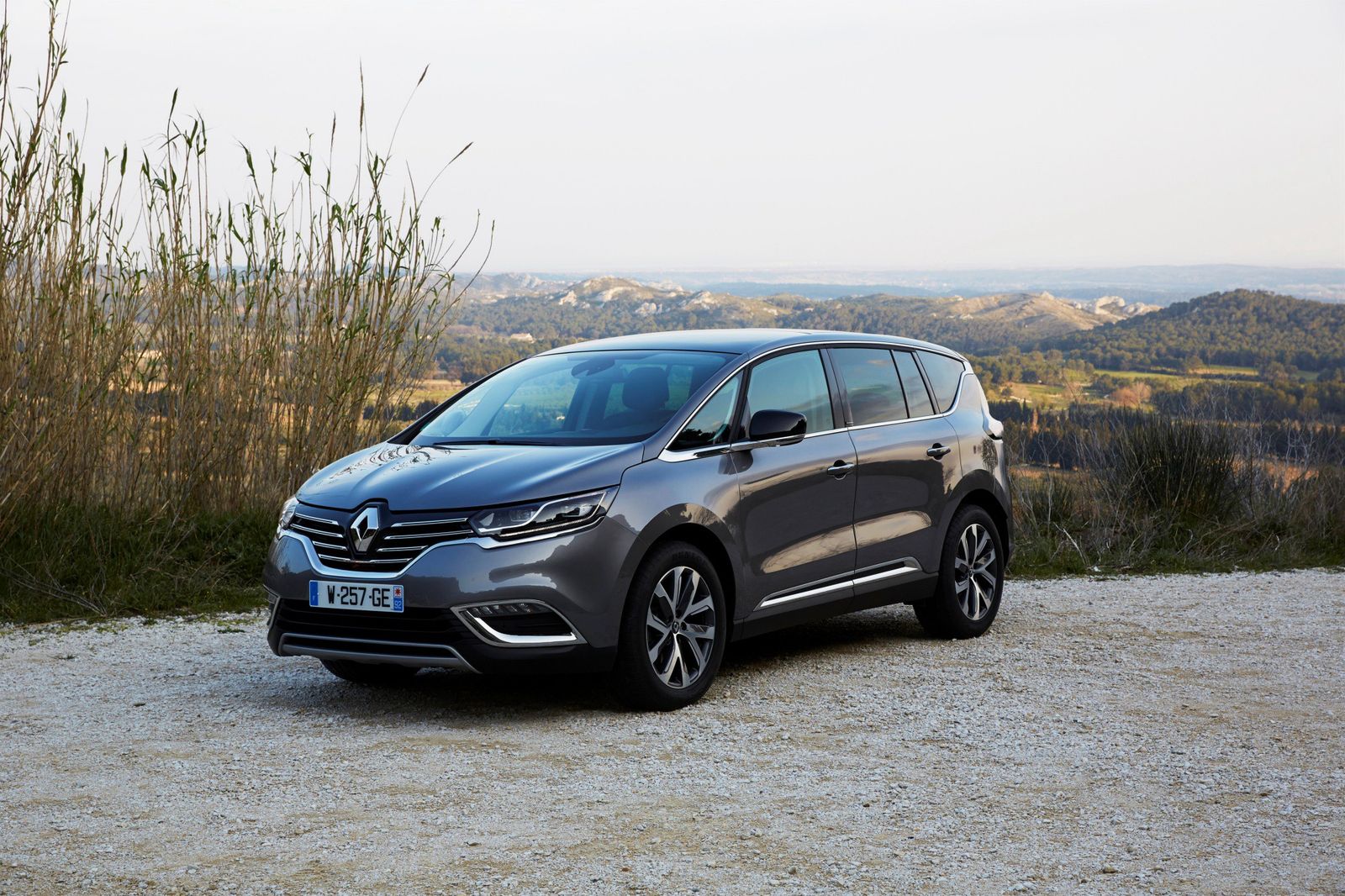 Another fresh arrival in the world of seven-seat MPVs is the fifth-generation of the Renault Espace, the nameplate that introduced this type of vehicle to Europe back in 1984. The latest Espace combines striking crossover styling bits with the versatility and space expected from an MPV in a convincing package. It's better looking than its predecessor, as well as lighter and more economical. It's also better to drive than before, thanks to a nimbler chassis, powerful diesel and gasoline engines, and an optional four-wheel-steering system. Plus, you can order it in the luxurious Initiale Paris version. Build quality does not live up to expectations and it's available exclusively as a left-hand-drive model.
2. Volkswagen Touran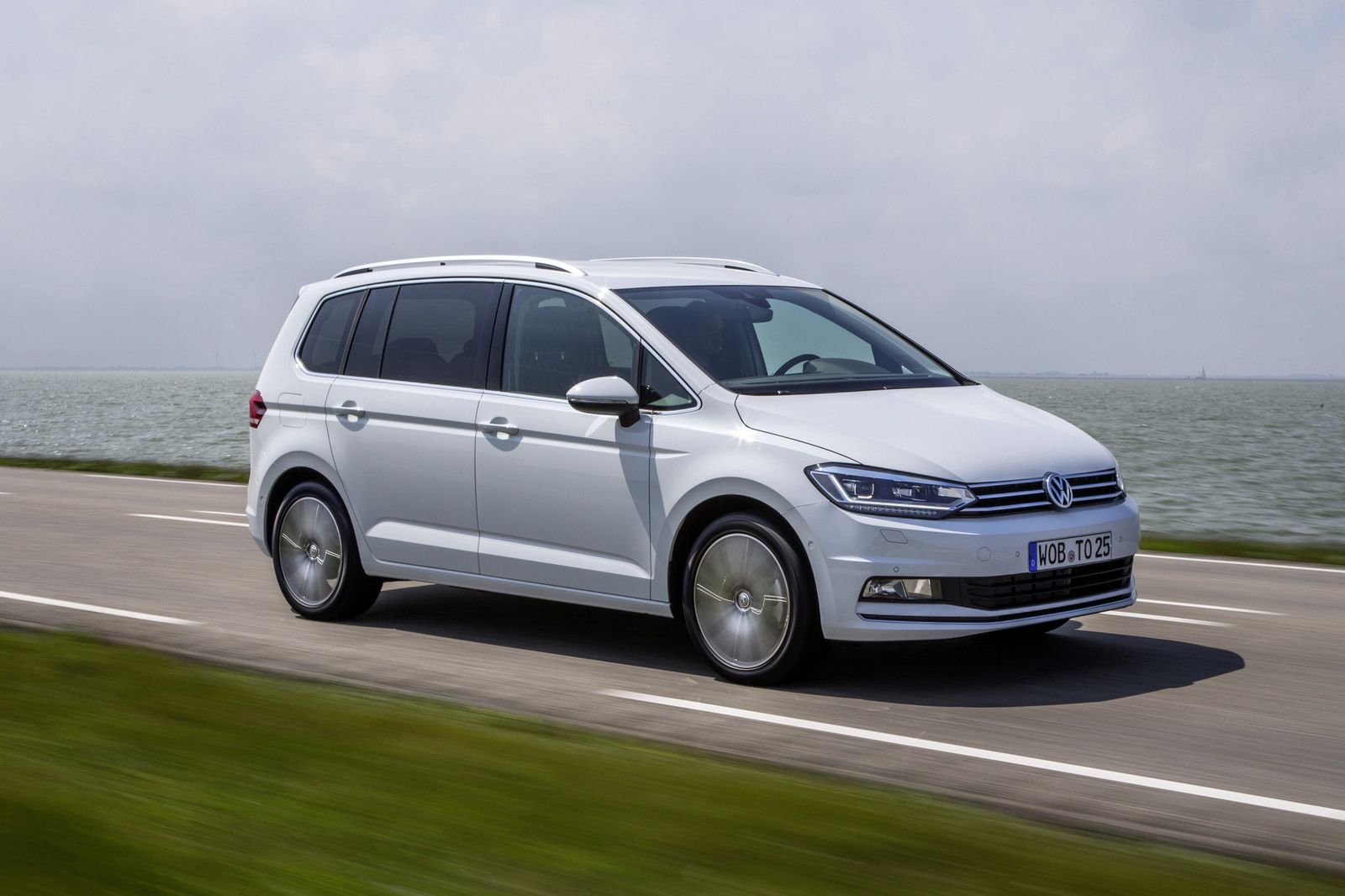 The Touran is one of Europe's best-selling MPVs and the second-generation model launched in 2015 has all it takes to boost sales even further. Larger, lighter, more economical, better equipped and better-looking than before, the all-new Touran is based on VW's MQB architecture. It is one of the best choices for a family, especially in seven-seat configuration, as it offers good value for money, economical engines, practical features, and new safety technologies. The recent "Dieselgate" scandal has cast a shadow over VW vehicles, though, and the Touran makes no exception.
1. Ford S-MAX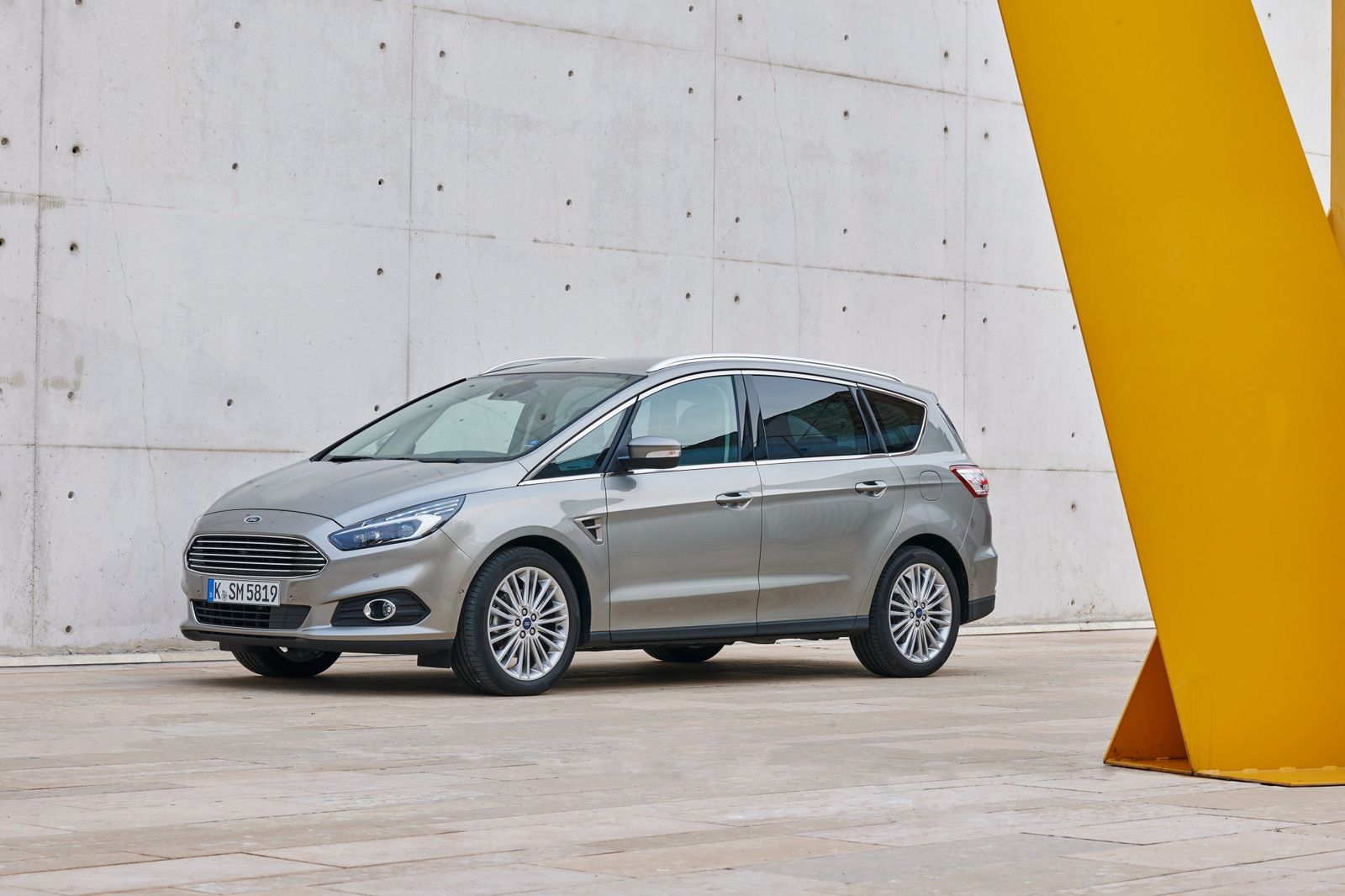 The S-MAX is the Galaxy's slightly smaller but more dynamic brother. Compared to its longer sibling, the S-MAX is more agile and more stylish while offering almost the same levels of practicality and space. Based on the same platform as the latest Mondeo, the S-MAX is better to drive than ever without sacrificing comfort – which is quite an accomplishment considering that its predecessor was the best handling vehicle in the segment. Powerful turbocharged diesel and gasoline engines contribute to the experience, making the S-MAX the ideal MPV for fathers (and mothers) who don't want to give up completely the pleasure of driving. The S-MAX gets first place in our ranking because it proves MPVs do not have to be boring.