The first Ferrari ever built, and also the only one with just one door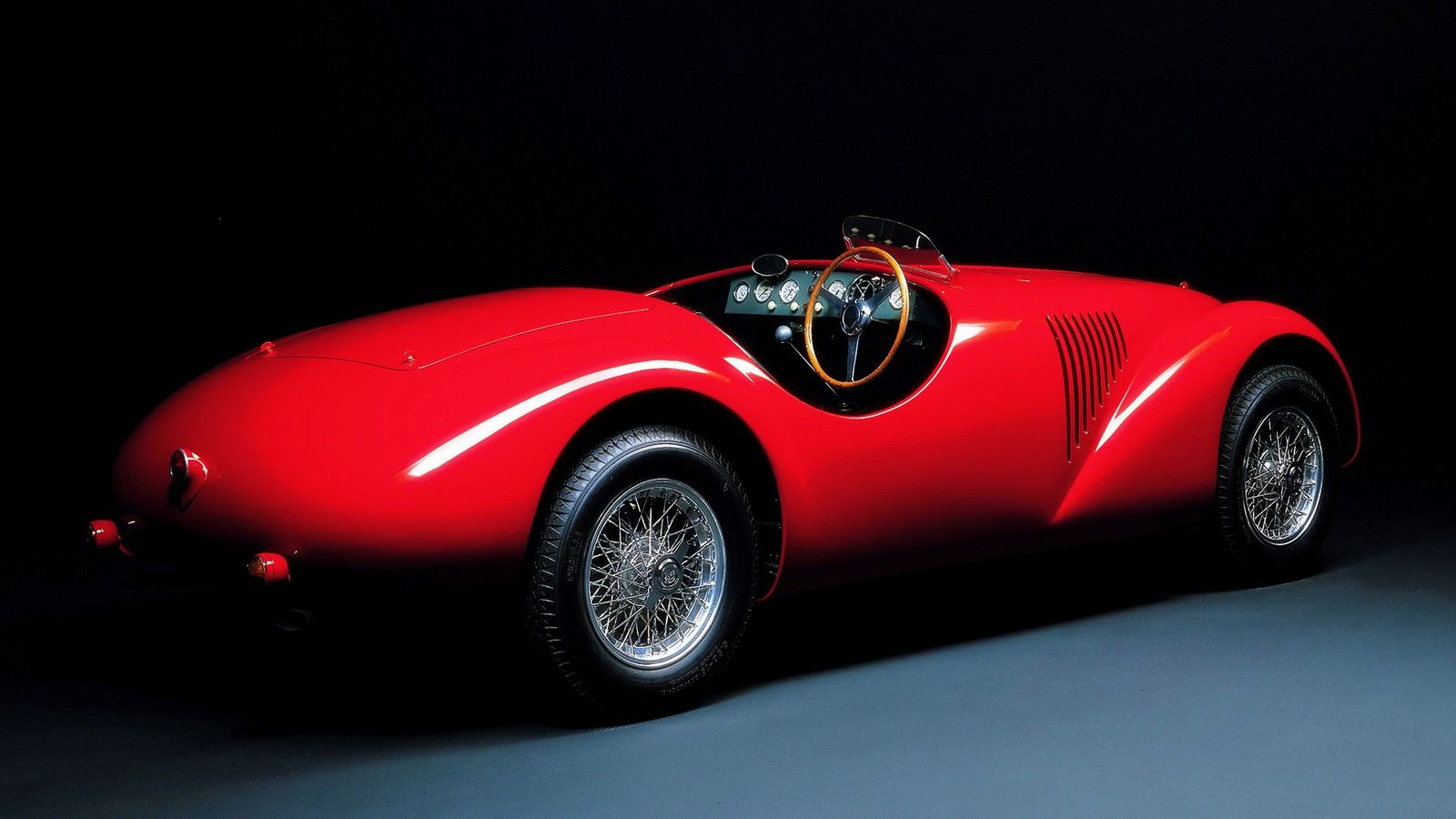 In 1939, after ten years of preparing Alfa Romeo cars for racing, Enzo Ferrari founded his first car-manufacturing business, called Auto Avio Construzioni. As the name suggests, its primary activity was building aircraft parts. But, somehow, it also managed to deliver a racing car, called Tipo 815. We will unfold this car's story later on because the World War II is in the queue for now.
So the war came, and, during the horrific international conflict, Mr. Ferrari's Auto Avio plant was bombed. It was reconstructed in 1946, a year Mr. Ferrari saw as a good moment to restart the fast-paced cars business. After a two-year development process (started from scratch), the 125 S was born: it was the first car to bear the Ferrari badge.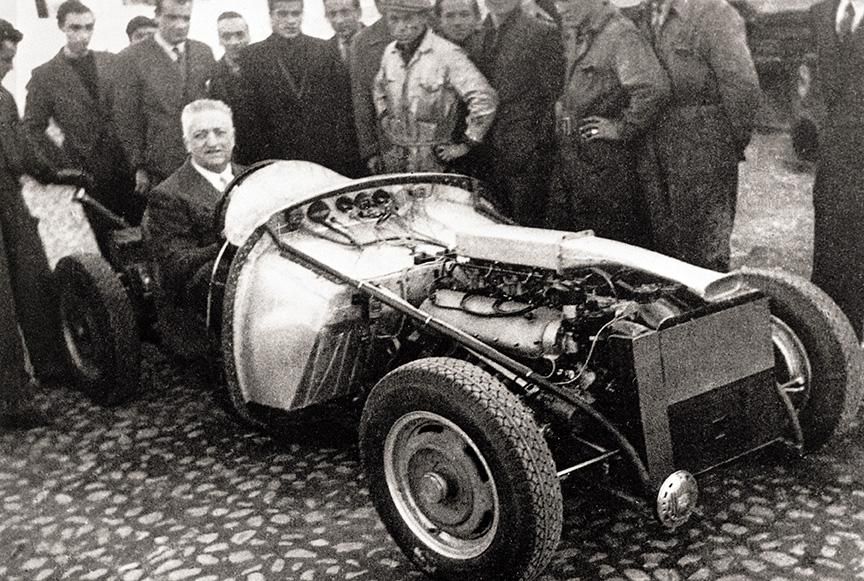 Although it featured a body shape similar to the Tipo 815, the 125 S was strikingly unique. For example, it had only one door, the one on the passenger side. The driver didn't need one – a cut-out in the metal through which he could jump in was deemed sufficient.
Under its long bonnet, the 125 S hid a 1.5-liter V12 engine, with a 60-degree angle between the banks and a single overhead camshaft per bank. Three Weber carburetors provided the air and fuel mix. A total of 118 hp were directed to the rear wheels via a manual five-speed gearbox – while most runners at the time used four-speed gearboxes.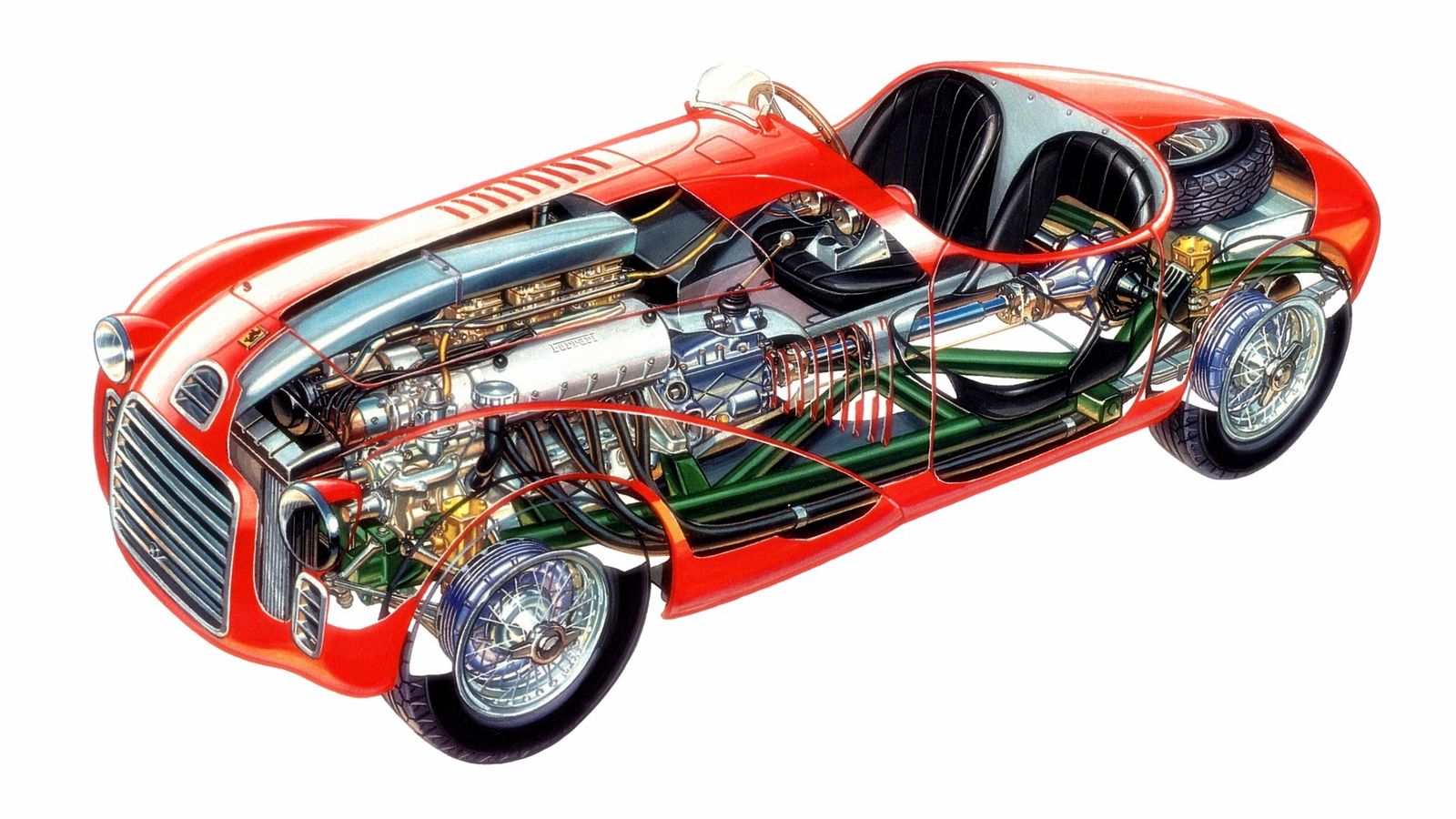 118 horsepower may not seem much unless you're talking about a car weighing 1,378 lb (625 kg). The cigar-shaped Ferrari was able to reach 130 mph (210 km/h) when pushed to the max.
Also, the idea of pushing it to the max is enough to send shivers down our spines: the 125 S' safety features (as was the case with most cars of that era) consisted of a tiny windshield. No seatbelts. No headrests. No rollover protection. You could only compensate the lack of safety components with the ampleness of your cojones.
Among the heroic characters to work the 125 S' steering wheel were Tazio Nuvolari, Giuseppe Farina, and Franco Cortese. Out of the fourteen races they competed in, the two 125 S runners (only two were made) won six.
Given its utterly small number of copies, and the fact that is the numero uno Ferrari, you'd think it's worth a fortune. Well, an estimate of $5m is a fortune for us, mortals, but in the car collectors' exclusive circle, it's more like a decently priced acquisition. How we see it, paying 5 million dollars for an important historical automotive artifact is a bargain.