Oh, and the engine is made in Italy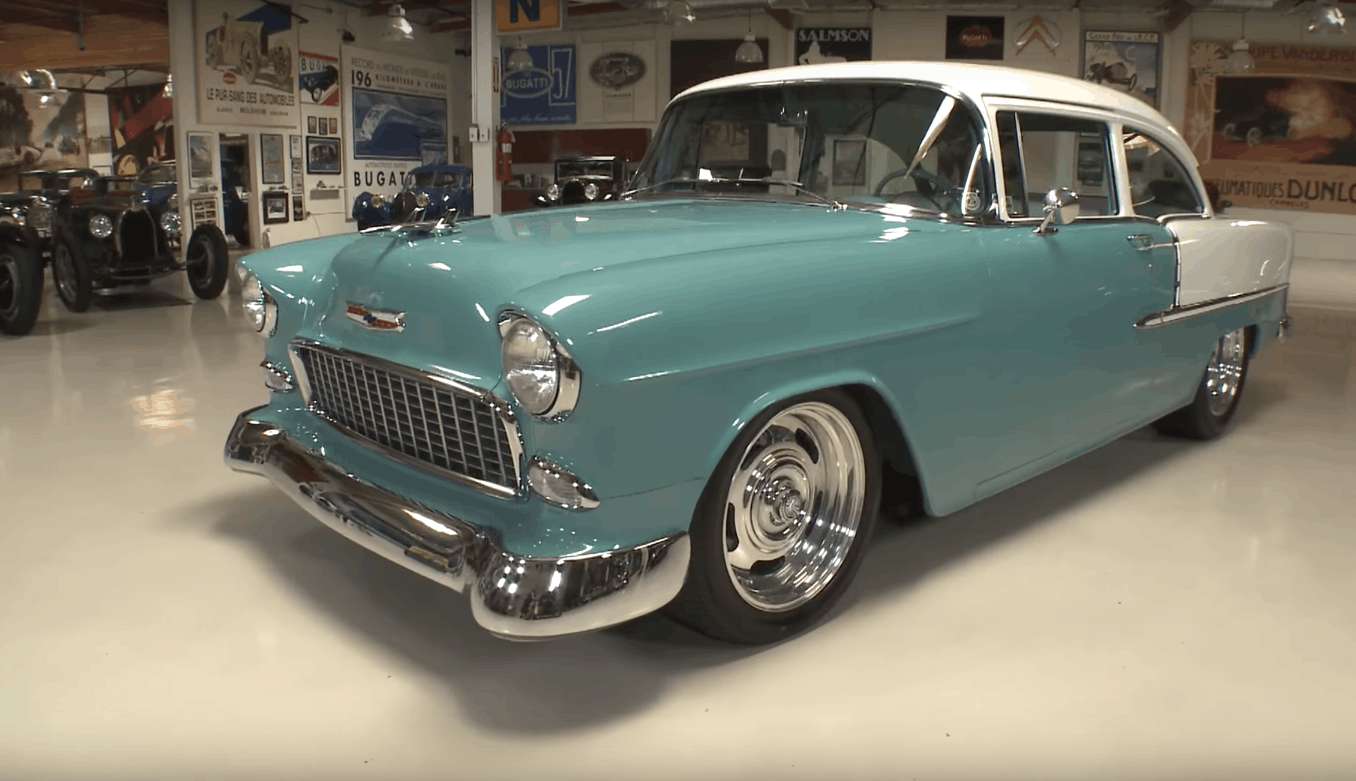 Yesterday was Sunday, which means a new episode of Jay Leno's Garage has hit YouTube. This time, Mr. Leno gets to test a 1955 Chevrolet Bel Air two-door Coupé described as not the average American restomod.
The 1955 Chevrolet Bel Air featured new styling cues and more power compared to the first generation.
Sure, the grille might have been inspired by Ferrari models of the time, but Chevy brought V8s (cranking 162 hp or 180 hp with the Power Pack) to the party, coupled to either a two-speed automatic or three-speed Synchro-Mesh manual that had optional overdrive.
Now, the car visiting Jay Leno's garage belongs to Gary Kollofski and under the hood, it hides an all-aluminium 730 cu in (that's 12 liters, by the way) HEMI-headed V12 engine made in Italy by BPM. Unsurprisingly, the monster powerplant returns 10 gallons to the mile.
We would love to tell you more, but the video below would lose its charm and purpose.