What's to expect though from a police car?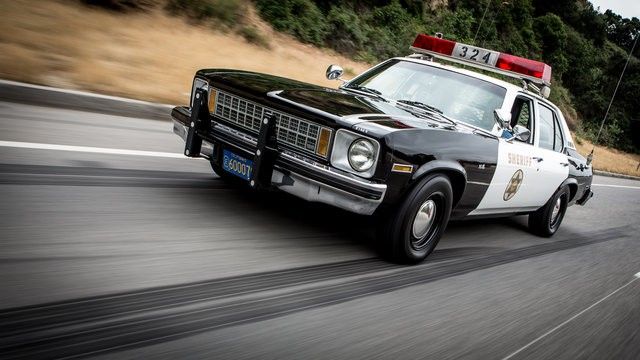 It's Jay Leno again driving all things four-wheeled, only this time he takes a 1978 Chevrolet Nova 9C1 police car for a spin.
Trying to provide the inside information background are Lieutenant Bob Killeen from the Los Angeles County Sheriff's Department and Bill Sanders.
In the video, you'll also watch the trio as it talks the 2016 Ford Police Interceptor Utility, which is nothing less than a badged- and uniformed-up Ford Explorer SUV.
But if you're anything like us, it's the Chevy Nova 9C1 that tickles your fancy. Well, good news, because Mr. Leno gets to drive it and in typical fashion, has a thing or two to say about it.
However, we would have liked an in-depth walk-around of the Nova, but let's settle for what's on the table. And if you happen to be a cop car aficionado, here's how Ford police vehicles evolved through time. And while you're at it, maybe you'll find this police 911 Targa a proper Monday cure.