It's definitely one SUV that's more enticing shot with some dunes in the background… and a gas station too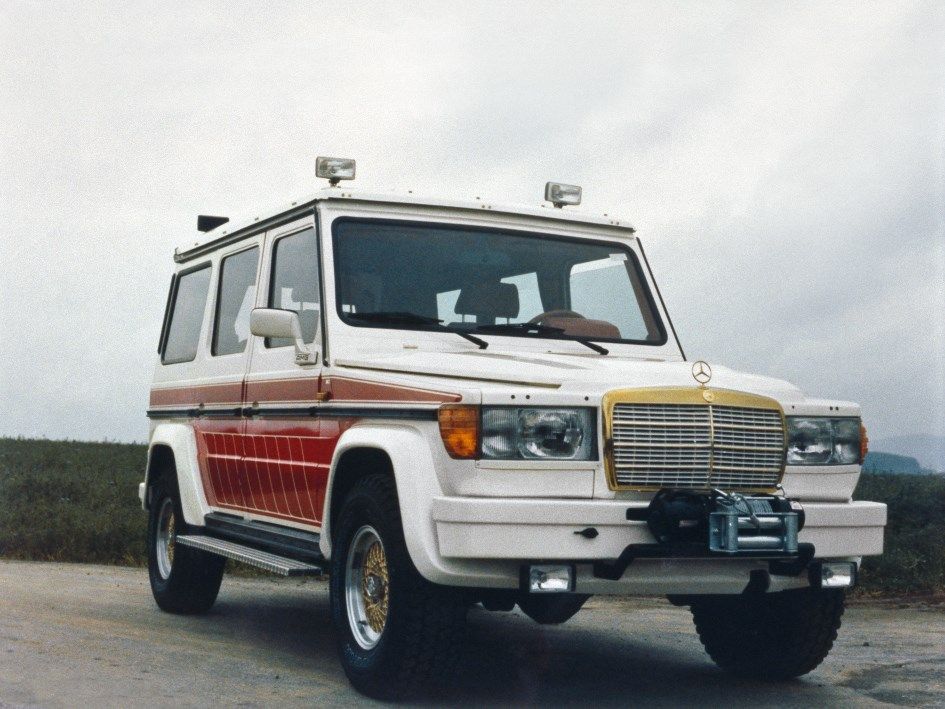 It may look like a mishmash of late 1970s Mercedes bits bolted onto a G-wagen, this is actually an official AMG SUV. We won't bring attention to the matter of it being tasteful or not, but it is definitely a cool bit of kit.
Built in 1979 and Called the AMG 280 GE 5.6 Sport, it features the biggest V8 that Mercedes had at its disposal during that time.
Sure, we know your eye is drawn to the way its face looks, and some may say its use of a W123 grille mixed with W116 headlights makes for an interesting aesthetic.
We're still struggling to accept the fact that this was a genuine official Mercedes which you could go and buy in '79, as it looks like many people wanted many things from it and they all got some of what they wanted crammed in.
Oh well, at least there's no denying it's a head-turner, as well as luxuriously appointed inside, still good off-road and packing a tasty V8 under its angular hood.