Early 1990s Japan was a really special place if it churned out motoring TV of this quality level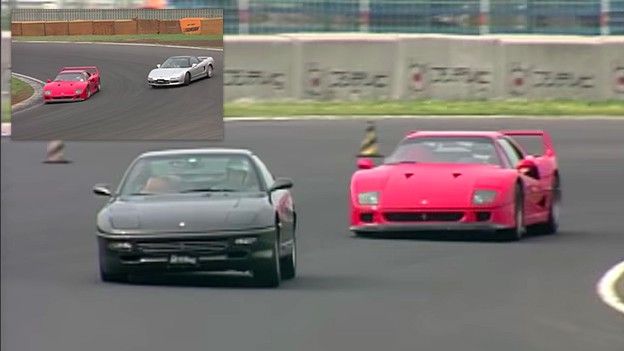 Japan's Best Motoring is renowned for putting out some of the most enthusiast-focused automotive content out there, and it did so for 20 years, from 1991 to 2011. Even their early videos, like this epic track battle from 1994, were expertly shot and unashamedly car centric and fan-focused – they not only stood the test of time, but are actually I think better than many modern interpretations of the same formula.
The track battle in the video below takes place around the Tsukuba track and features some of the hottest metal of the period… or carbon fiber, in the case of the Ferrari F40. Other notable entries in the race are the Ruf CTR and a period Porsche 911 Turbo, as well as a Honda NSX and modified Toyota Supra.
The drivers are some of the most daring we've ever seen on any motoring show, including Keiichi Tsuchiya aka 'Drift King', and among themselves they really drive those cars right to the ragged edge. And let's not forget that at the time of filming, all vehicles were pretty much brand new and at the cutting edge of automotive tech.