The fifth-generation of the British-built Morgan Aero 8 has been revealed at the 2015 Geneva Motor Show in Switzerland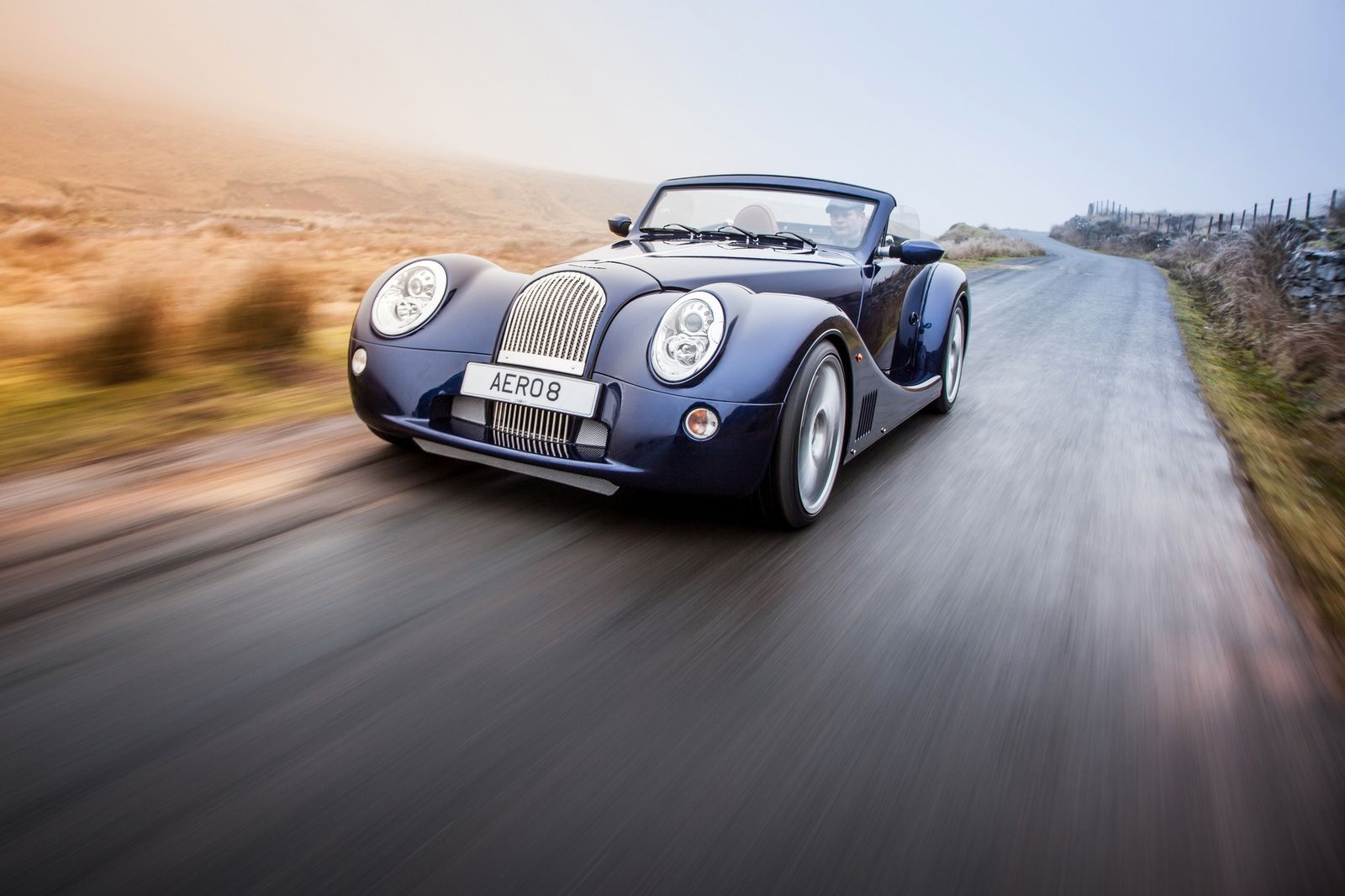 This is the new Morgan Aero 8, now in its fifth instalment, that comes with better equipment, a new chassis and mostly the same iconic design as before.
The whole car screams retro, from the oval headlamps mounted on huge wheel arches to the distinctive rear-hinged clamshell boot lid than now hides some mohair wood. Very British and very stylish, indeed.
Even though this new car looks a lot like the model it replaces, the folks at Morgan point out that there's an all-new, hand-crafted, bonded and riveted aluminum body while the interior now has better quality leather upholstery and comfort-oriented features like cruise control and a new touch screen infotainment system.
That being said, the traditional real wood and leather trim remains, which should keep the enthusiasts happy.
Like before, the new Aero 8 has no roof in standard form, but you can order a soft-top or if you prefer, a removable hard-top. There's also a revised air-conditioning unit, and the options list includes low-slung carbon fiber seats and bespoke detailing packs if you wish to individualize your car in ways only you can imagine.
Under the bonnet, there's the same BMW-sourced 4.8-litre V8 unit developing 367 hp and 490 Nm (370 lb-ft) of torque, linked to a six-speed manual or a six-speed automatic gearbox with paddle shifters. The engine is now Euro 6-compliant, which means the CO2 emissions are a bit lower than before, at 282 g/km for the manual transmission models and 256 g/km for the automatic variant, while fuel economy is quoted at 23 mpg (12.3 l/100 km) for the manual and 26 mpg (10.9 l/100 km) for the auto 'box.
With a dry weight of just 1,175 kg, the fifth-generation Morgan Aero 8 is capable of accelerating from zero to 62 mph (0-100 km/h) in 4.5 seconds and has a top speed of 170 mph (273 km/h) with the manual gearbox (the auto gearbox limits the top speed to 155 mph, or 249 km/h).
The new chassis is said to have improved torsional stiffness, and there's new suspension all-round, new anti-roll bars and a BMW-sourced limited-slip differential to keep those rear wheels moving.
The fresh Morgan Aero 8 goes on sale at the end of the year with a starting price of just under £80,000 (or about 111.400 Euros) in Britain.