Behold, you romance aficionados! The new Chevy Convertible is here and has the most advanced top ever. Let's see how it works.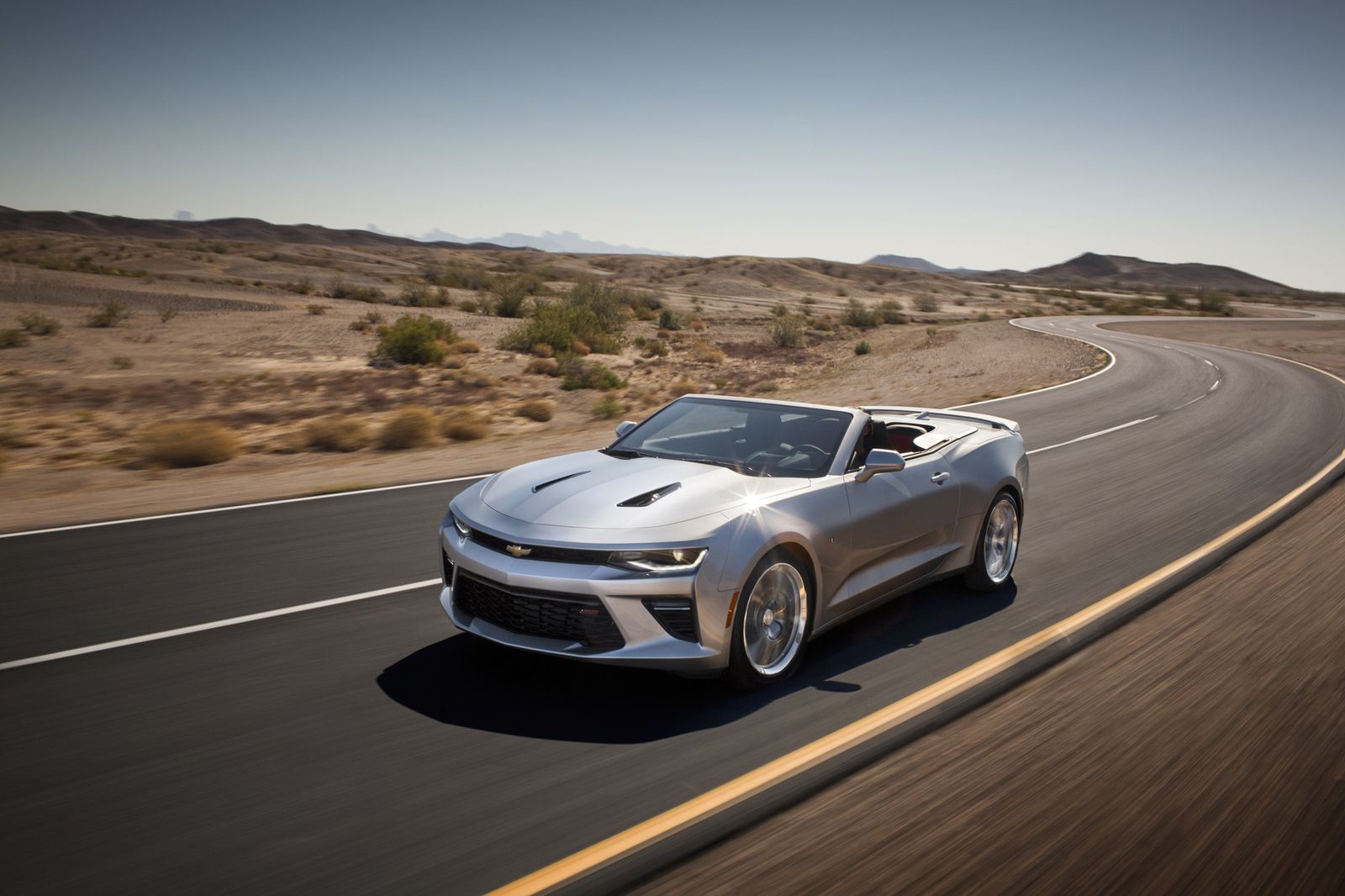 Chevrolet advises us to let the sun shine in, presenting the new Chevrolet Camaro Convertible. As you all probably expect, is the more romantic, spacious version of the Coupe launched this year.
That means, of course, that the two shares the same platform and are animated by the same engine line-up. The entry-level version is the newly added 2.0L turbocharged unit, with 275 hp (205 kW) and 295 lb-ft (400 Nm), followed in line by the naturally aspirated 3.6L V6 unit with 335 hp (kW) and 284 lb-ft of torque (that is 385 Nm in metric measurement). Top of the range is, of course, the 6.2L V8 that fills the engine bay of the SS version: 455 hp (339 kW) and 455 lb-ft (617 Nm) of muscle car drama, for the ones that being romantic under the open sky, has nothing to do with finesse. But although it follows the weight dropping therapy started by the Coupe, expect that in the Convertible you won't be able to feel that 200 pounds (90 kilograms) missing.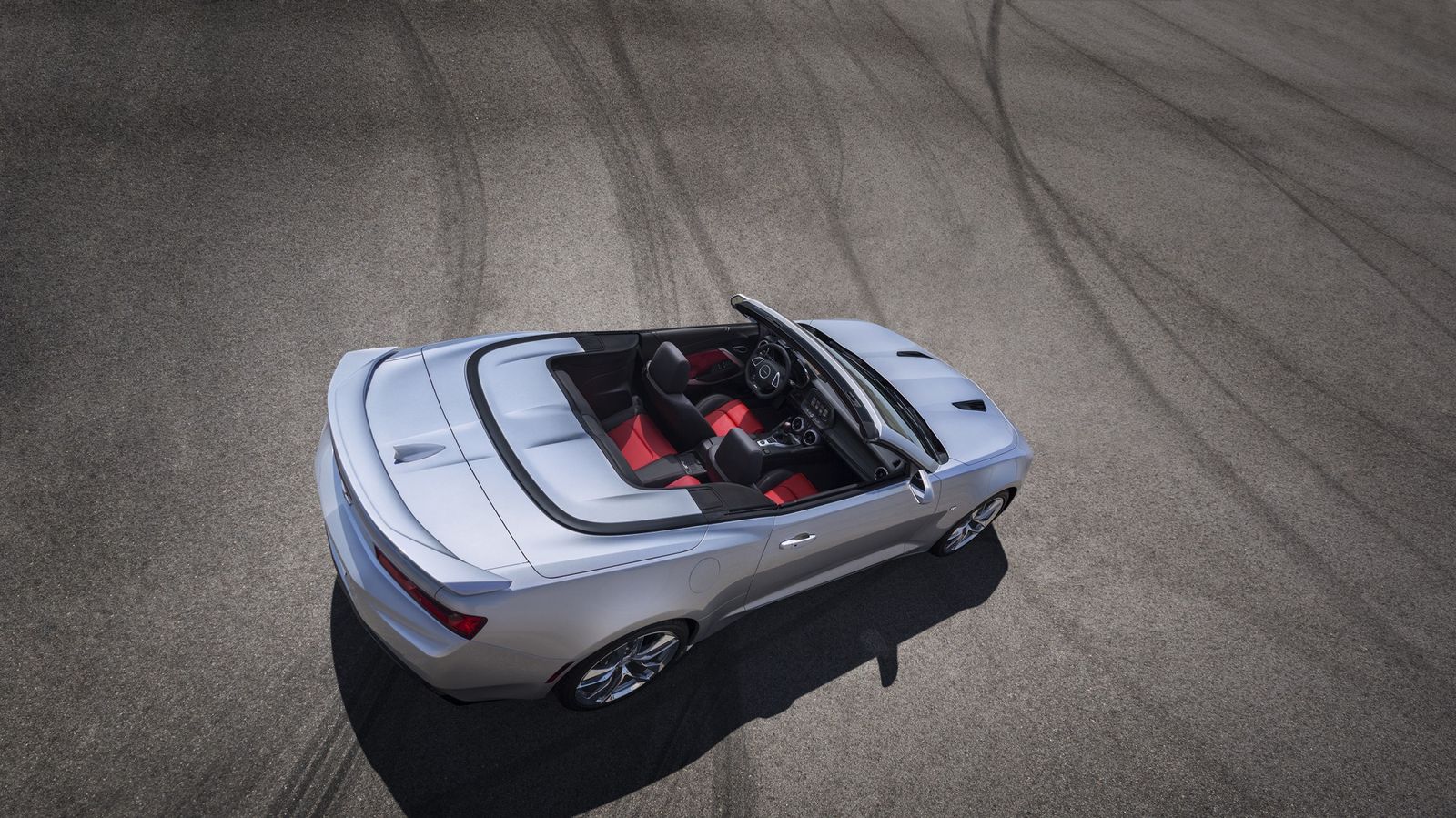 So from the beltline down, the new Camaro Convertible shares everything with the Coupe sibling. The differentiator is found above the waist, in the form of a canvas roof that can be raised and lowered at speeds up to 30 miles per hour (50 km/h). The operation of folding/unfolding the roof is fully automatic, and can be remotely ordered via the key fob. More than that, the new Camaro Convertible has a hard tonneau cover that deploys automatically, providing a more finished appearance.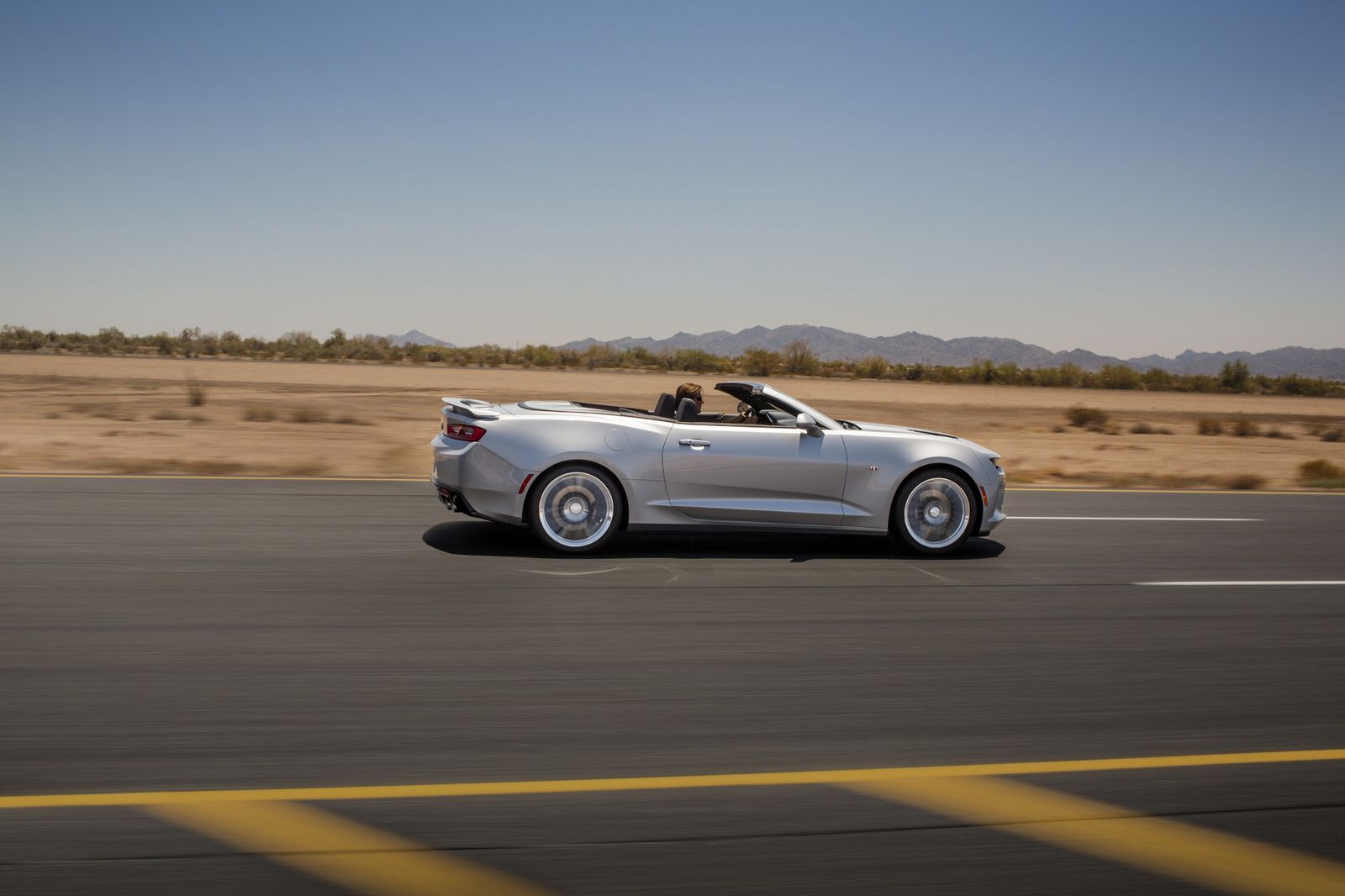 "Customers will appreciate that they don't feel: quivers, cowl shake or and under-damped chassis typically found in a four-seat convertible," says Camaro chief engineer Al Oppenheiser.
So you can say that the new Camaro gets better (over the actual generation) in every way, from the cleaner look to the better driving dynamics and a more elegant more practical roof.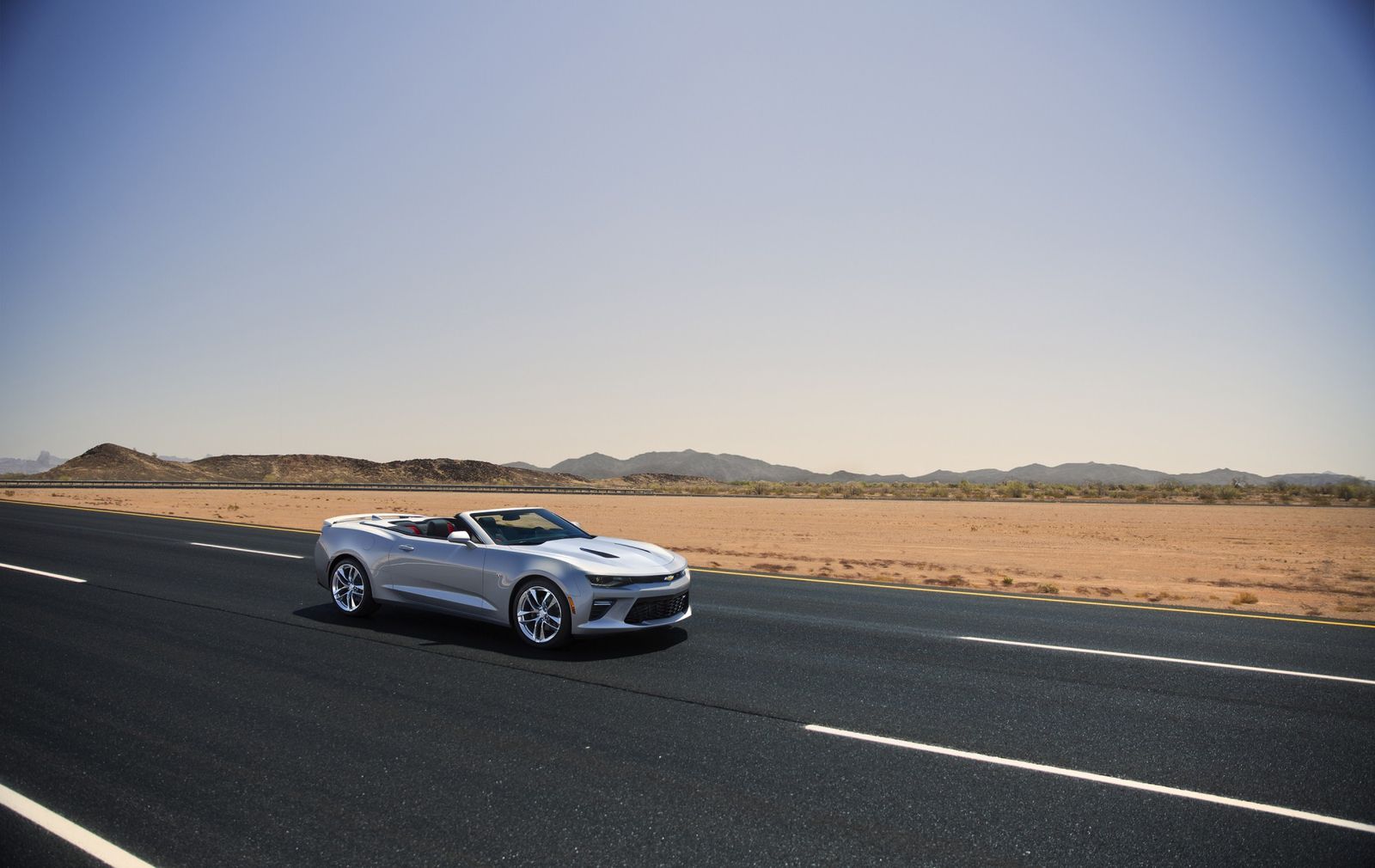 The automaker claims that the new Camaro Convertible arrives in "early 2016", and that is translated in our minds with "Detroit Auto Show".