Mini has revealed the new Clubman, which is so big that it represents the firm's first premium compact car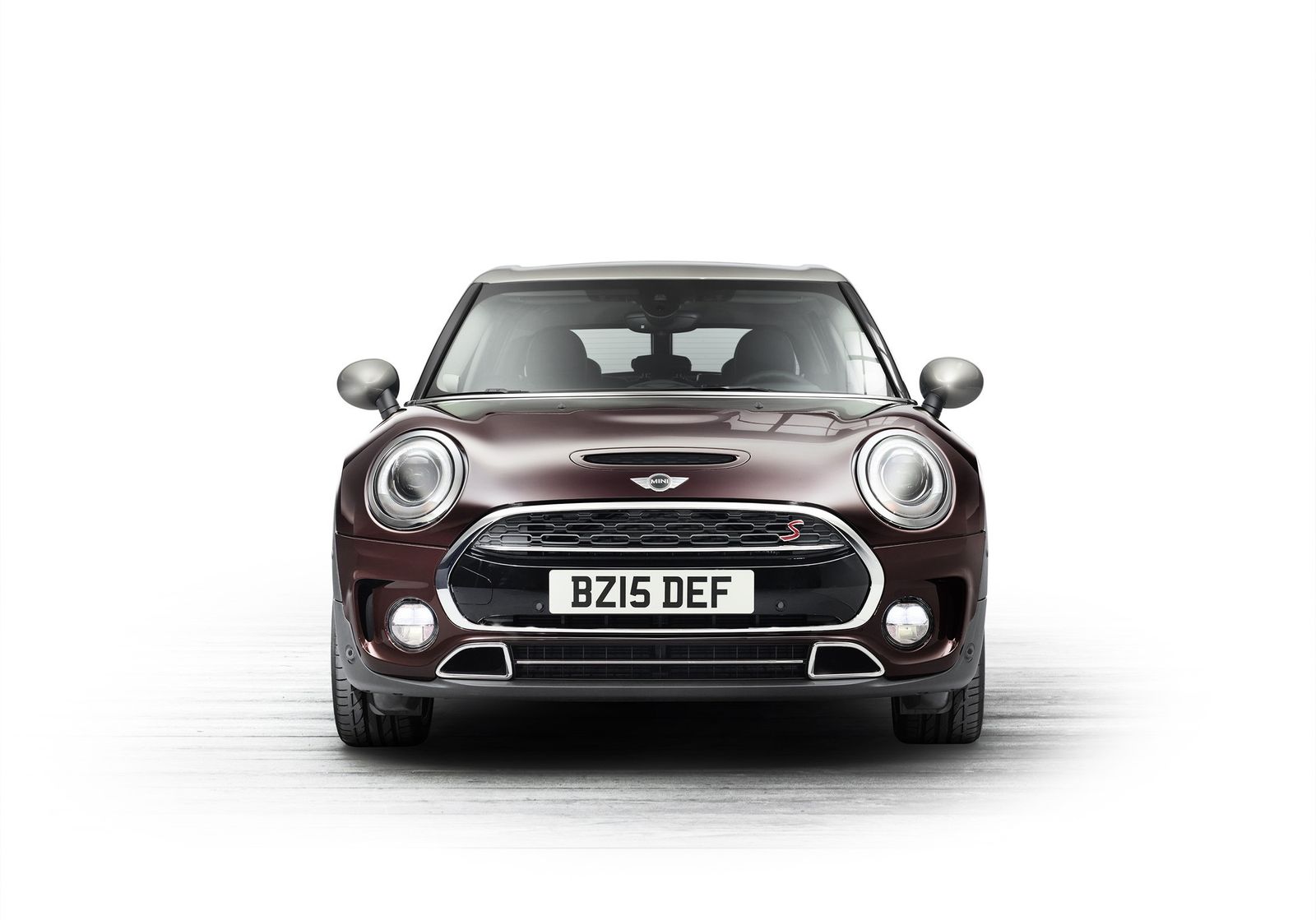 The new 2016 Mini Clubman is, for a brand that advertises its main selling point right in the name, a huge car. This second-generation model is so big, in fact, that it's the first Mini ever to enter the premium compact segment, and that means it's even larger than the current Countryman crossover.
Compared to the previous generation, the new Mini Clubman has four proper doors for the passengers (the last model had only three), while the split tailgate remains in place, although it can now be opened hands-free to give access to 17.5 cubic feet of cargo space, or as much as 47.9 cubic feet if you fold down the split rear seats.
The car sits on a chassis that has a 4-inch longer wheelbase than the current Mini 4-door hatchback. Also, the 2016 Clubman is 10.9 inches longer and 2.9 inches wider than its smaller brother, and that can mean only one thing: a bigger and better interior, with high-quality materials and great finish quality, according to the official press release at least.
Among the features available are the electric parking brake, the electric seats, and the Head-Up Display which extends above the steering column. Also, the latest generation Mini Connected in-car infotainment system is ready for action, with options like the XL Journey Mate which offers individualized information in route to the specified destination.
The central instrument panel hosts a 6.5-inch color display in standard guise while an 8.8-inch screen takes the stage if you select it from the options list.
In the United States, the 2016 Mini Clubman is offered with two petrol engines. The Cooper variant gets a 3-cylinder 1.5-liter unit that develops 134 horsepower and 162 pound-feet of torque while the more powerful Cooper S gets a 4-cylinder 2.0-liter engine with 189 hp and 207 lb-ft.
There's a 6-speed manual transmission as standard, which allows the Cooper S Clubman to sprint from 0-60 mph in 7 seconds and gain a top speed of 142 mph, while the optional 8-speed auto gearbox gets things done a little quicker, with 6.9 seconds to 60.
The base Cooper model, with its tiny 1.5-liter engine, reaches 60 mph in 8.9 seconds and has a top speed of 127 miles per hour, regardless of the transmission type chosen.
Pricing and availability will be announced in September, before the new generation Mini Clubman reaches US showrooms at the beginning of 2016.