The sports saloon universe just received a new member, one that raises the bar in this segment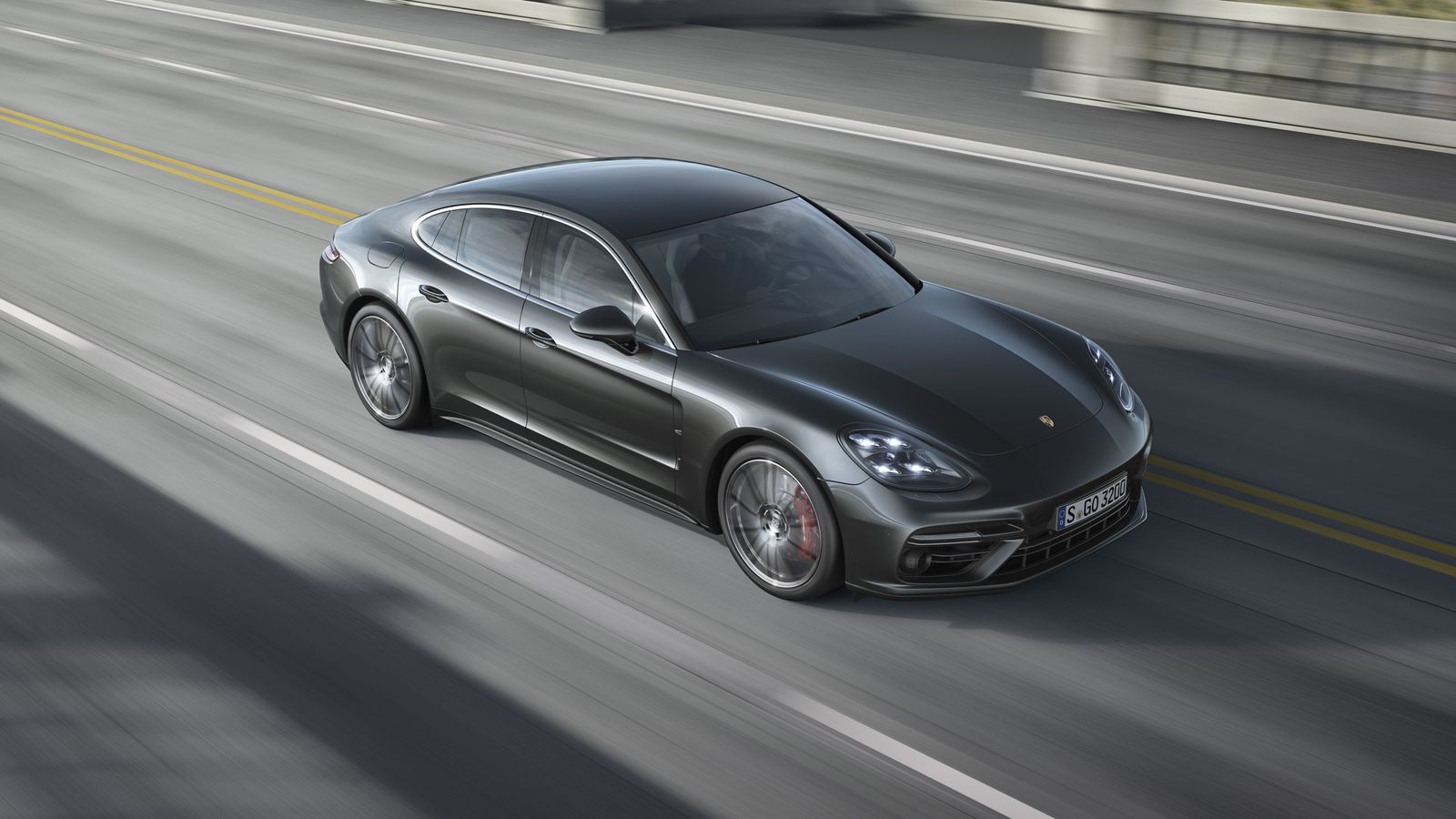 It is not beautiful, for sure. The new Panamera can be beautiful as a polished as a metallic eggplant can be. But not the aesthetic is the point here.
Because the new Panamera is the fastest saloon out there, and that's what a Porsche customer wants to tell you (probably as a response to the "fat whale" jokes he hears every day). Nürburgring time? 7 minutes, 38 seconds.
So how can a two-ton, full-grown four-door coupé move so fast? Well, it needs some neat suspension setup aaand some power. Let's talk about the engines then: the entry-level (4S) is a brand-new 2.9-liter V6, delivering 440 hp and 405 ft-lbs of torque, good for 0-to-60 mph in 4.2 seconds.
The other gasoline unit available at the start is a 4.0-liter V8 (for the Panamera Turbo), developing 542 hp and 586 lb-ft, catapulting the Porsche limo from 0 to 62 mph in 3.6 seconds and to 190 mph top speed.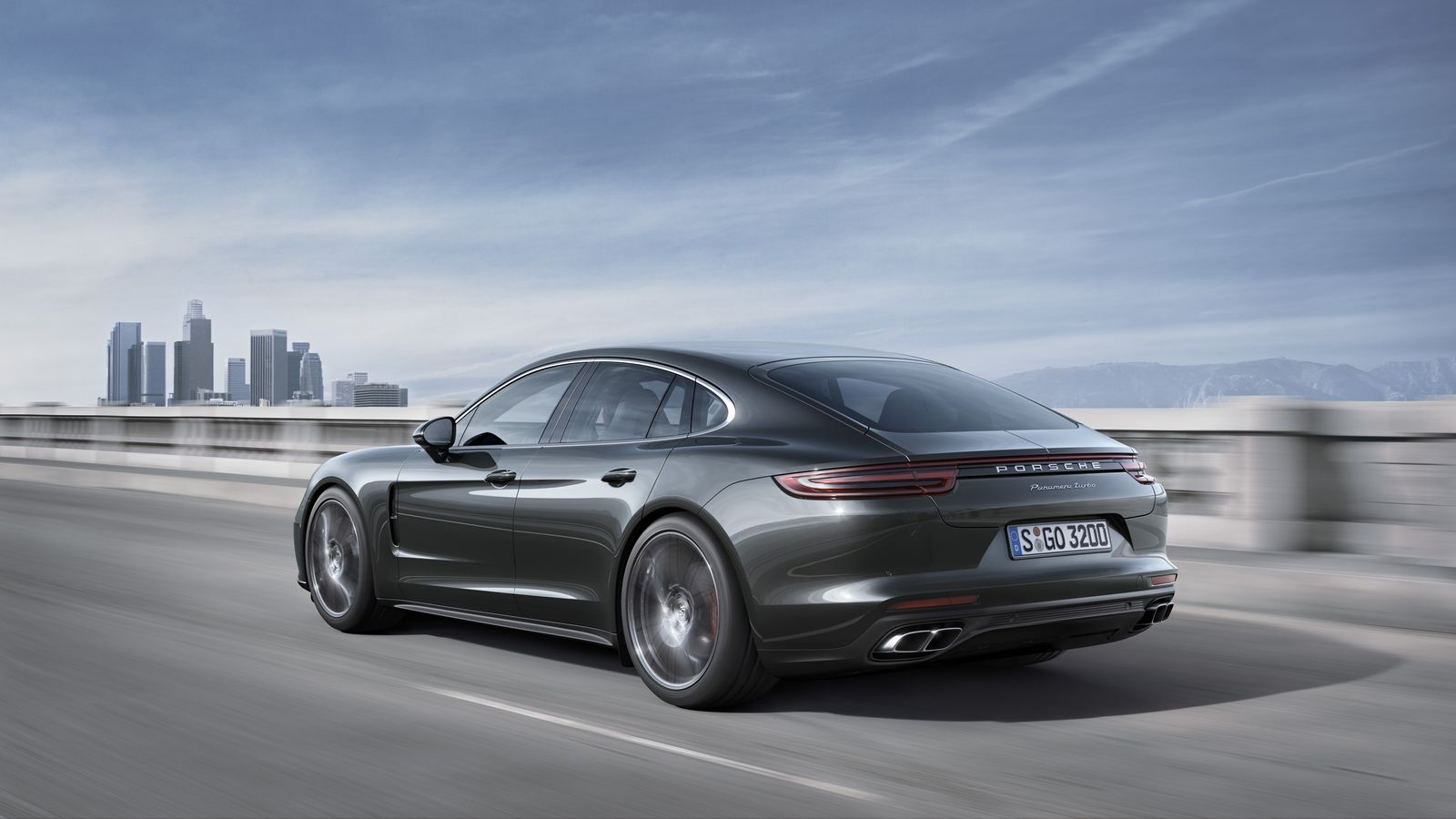 Panamera 4S Diesel comes with the 4.0-liter V8 already seen on the Audi SQ7. It's hard to decide what's more impressive here: the power figures (416 hp and 626 lb-ft of torque), or the fuel efficiency ones: 35.1 mpg in combined cycle, with average emissions of 176 g/km. Oh, worth of mentioning are the performance numbers: 0-62 mph in 4.3 seconds (with the Sport Chrono Pack) and a top speed of 177 mph.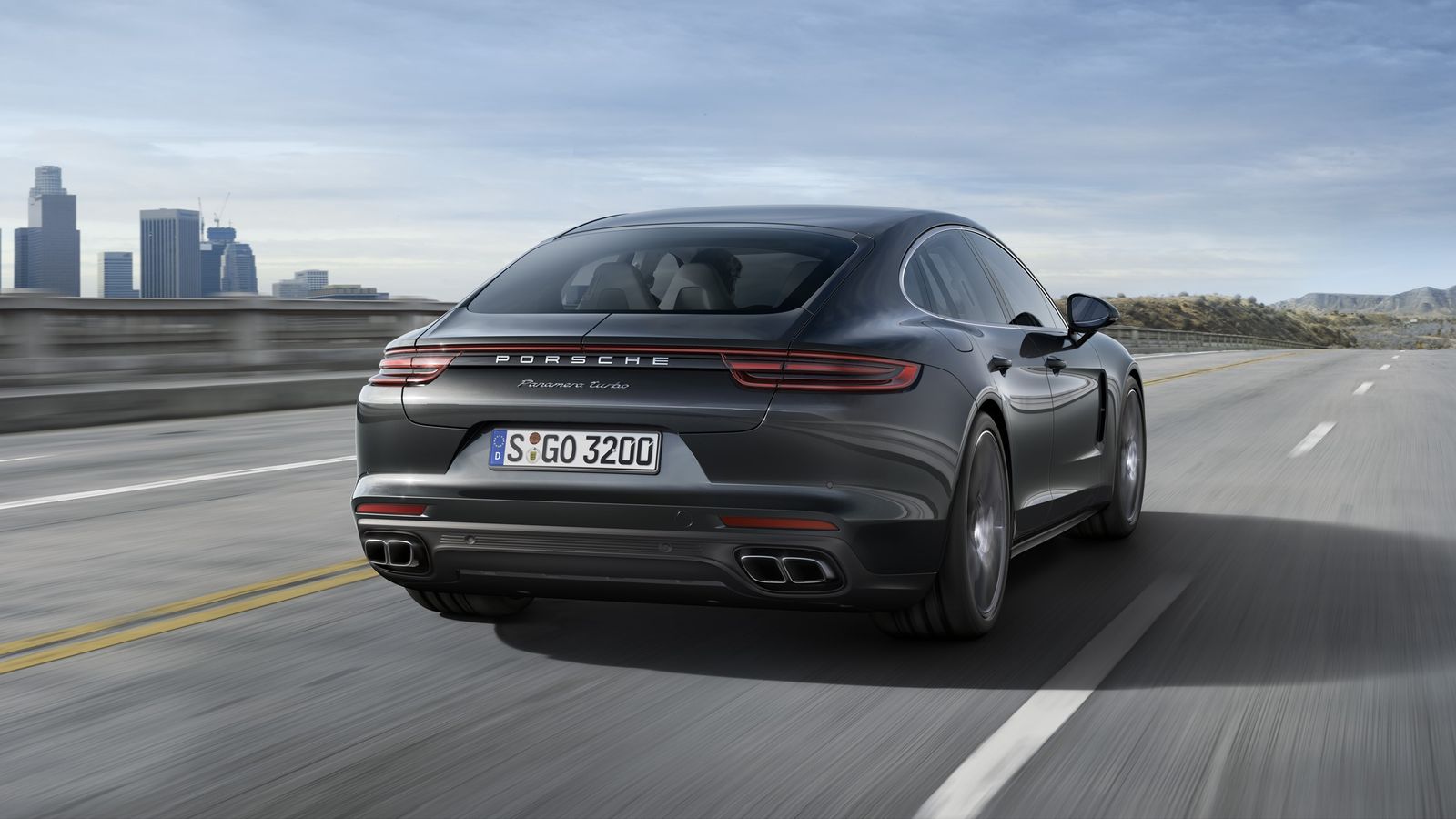 While the exterior is a step forward, but not a radicalization, the cabin features a lot of digital stuff. The middle console boasts touch-sensitive surfaces for both the front and the rear seat passengers as well. The instrument panel is consisting of a central analog rev counter, flanked by two hi-def displays. There's also technology supporting that sci-fi look: the new Panamera's InnoDrive can drive you around autonomously.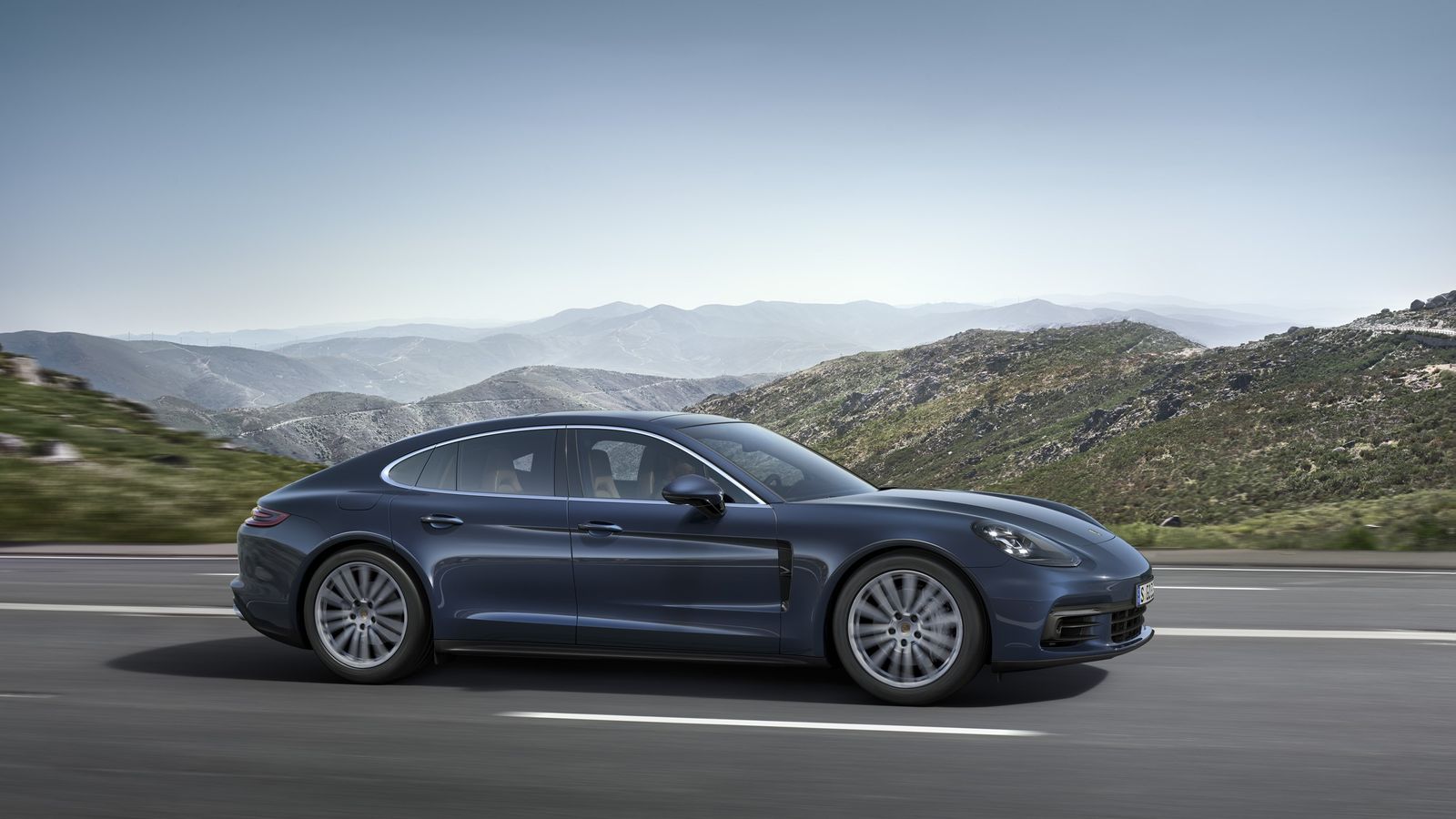 Talking about looks is basically uninteresting when you're talking about a super-sedan capable of blasting on the N-Ring. But, hey, it looks way better than it did previously, right?