For some reason, Audi insists on calling them "five-door coupes"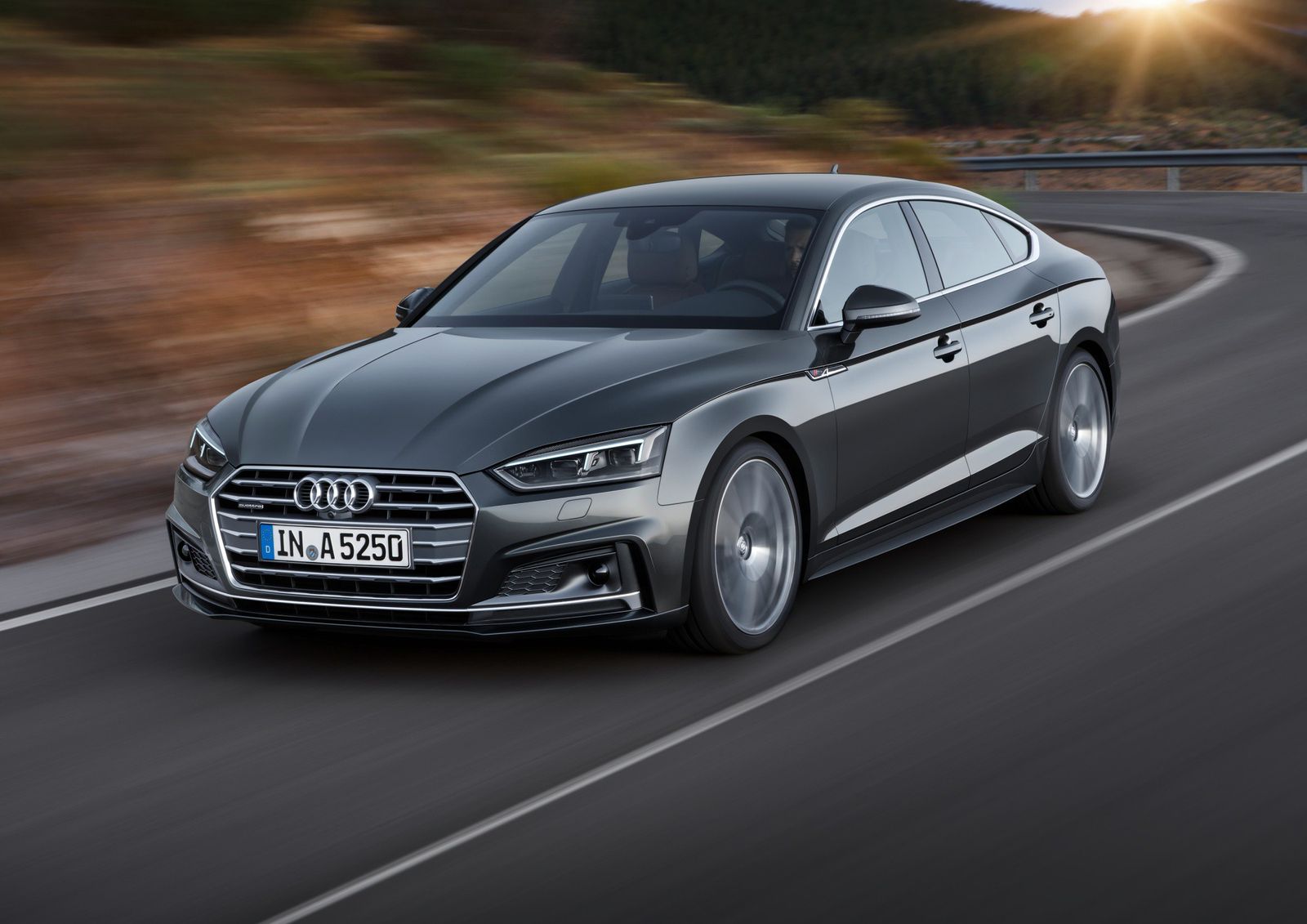 Following the launch of the A5 and S5 coupes earlier this year, Audi has now given the A5 its second body style, the five-door Sportback.
Don't expect major design changes, though. The new A5 Sportback and its sportier version feature identical front and rear ends to the A5 Coupe, with the only difference being the addition of two extra doors and the stretched wheelbase (2,824 mm/111.2 in). Described by Audi as a five-door coupe, the new A5 Sportback features the same dashboard as its coupe sibling but increased interior space and practicality for rear seat passengers.
Audi says the cabin has grown significantly compared with the previous A5 Sportback, quoting front shoulder room and rear knee room increases. The trunk now holds 480 liters (17 cu-ft) of cargo, with Audi also offering the option of sensor control for opening and closing the electric luggage compartment lid.
As with the A5 Coupe, the Sportback offers the optional Audi Virtual Cockpit digital layout with a high-res 12.3-inch display, as well as the optional head-up display system.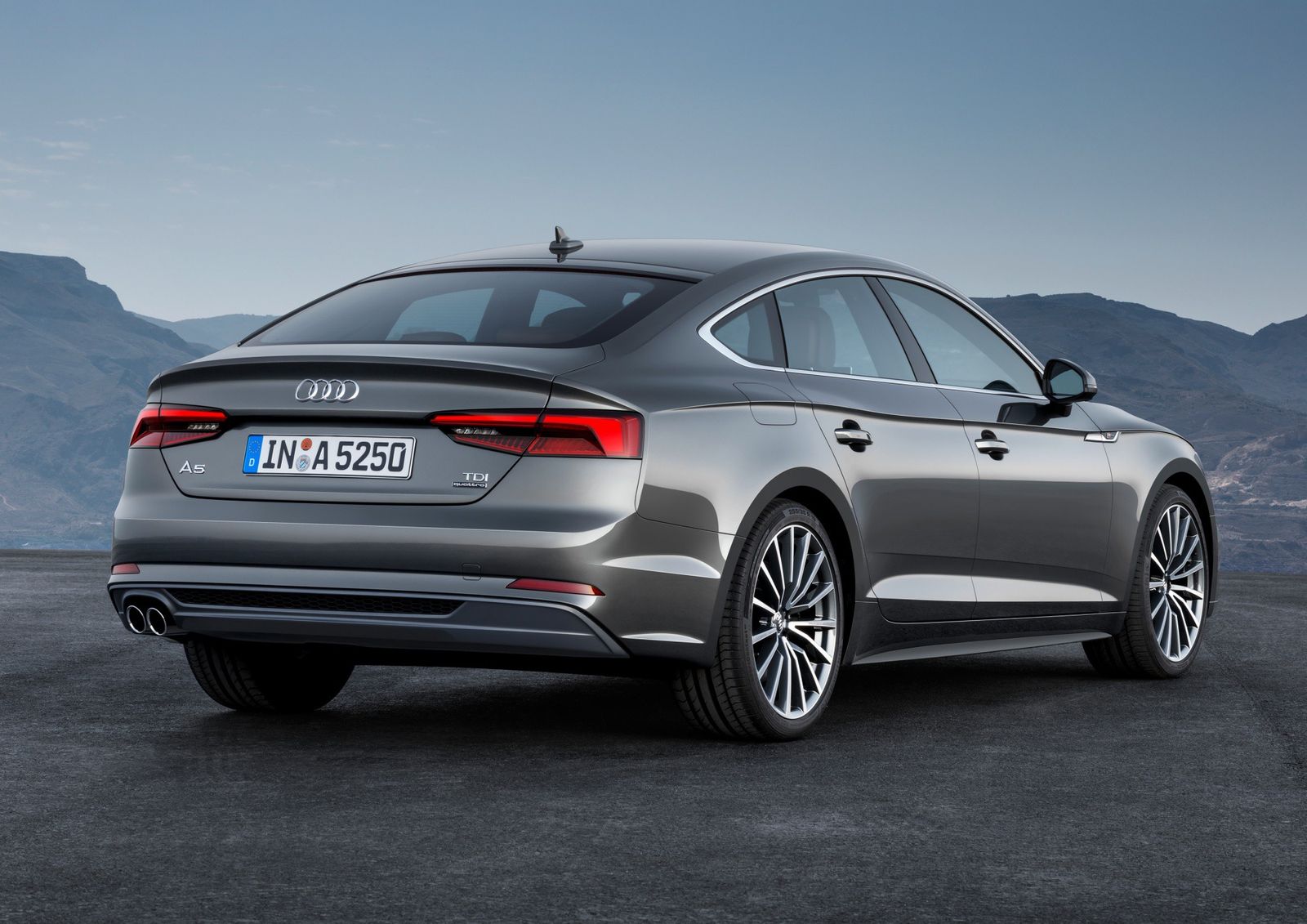 The second-generation Audi A5 Sportback also shares underpinnings with the A5 Coupe, including a completely reengineered suspension, new engines, and more sophisticated driver assistance systems. The powertrain family for the A5 Sportback includes two TFSI and three TDI engines, with outputs ranging from 190 PS (187 hp) to 286 PS (282 hp).
For the first time, the A5 Sportback also features a g-tron version that can run either on gasoline, Audi e-gas or natural gas. This model features the 2.0 TFSI engine rated at 170 PS (168 hp).
Depending on the engine choice, transmissions include a six-speed manual, a seven-speed S tronic dual-clutch, and an eight-speed Tiptronic. Front-wheel drive is standard while Quattro all-wheel drive is optional for two versions and standard on the S5 and the most powerful diesel A5.
Audi says fuel consumption has been reduced by as much as 22 percent while power output has increased by up to 17 percent compared to the first-generation A5 Sportback. We'll just have to take their word for it because no official fuel economy figures have been released yet.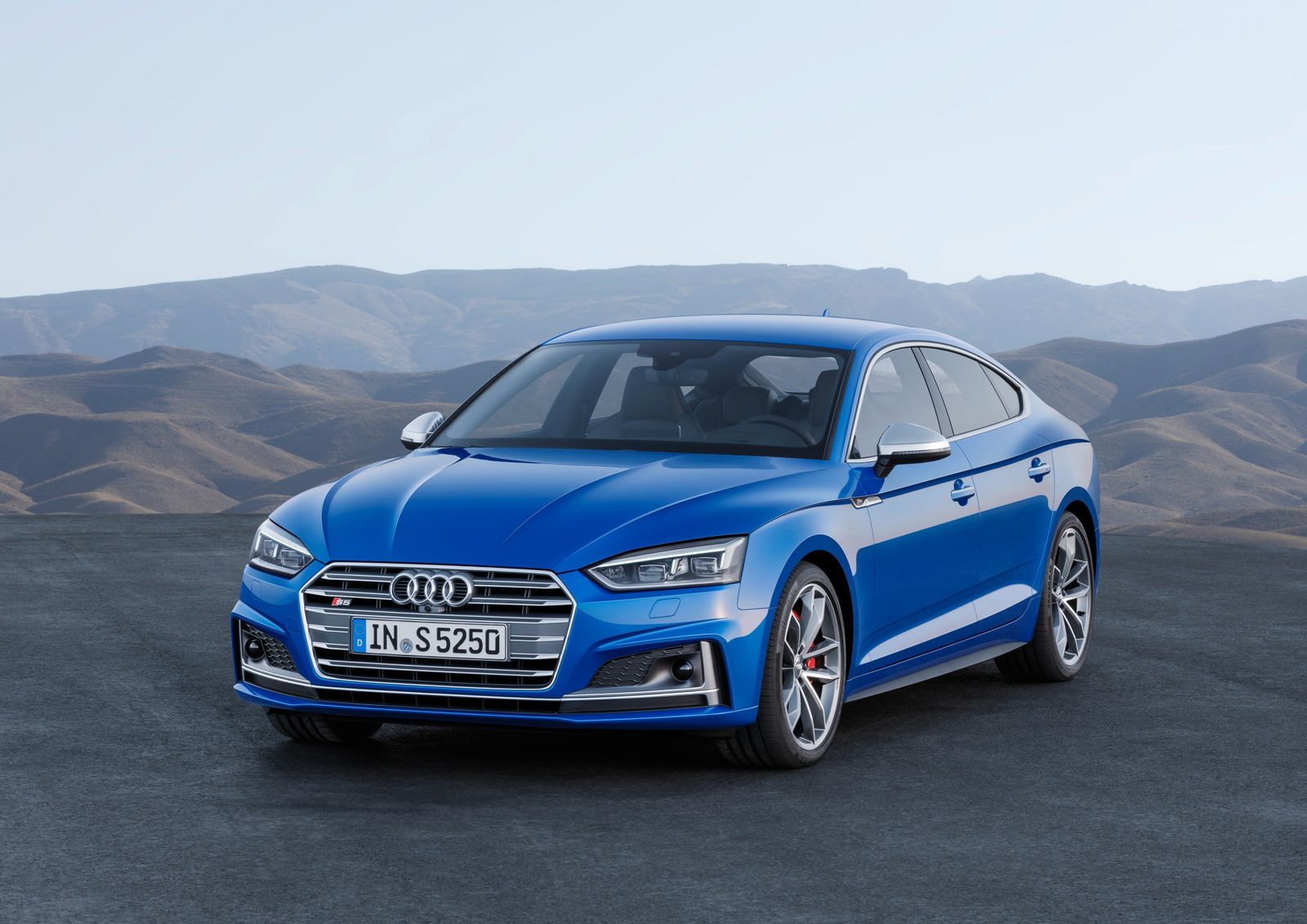 As for the S5 Sportback, it features a twin-turbo 3.0-liter V6 gasoline engine rated at 354 PS (348 hp) and 500 Nm (369 lb-ft) of torque.
The 2017 Audi A5 and S5 Sportback will arrive in European dealerships in early 2017, with prices in Germany starting from €37,800 and €62,500, respectively.