The updated Aventador promises better maneuverability than ever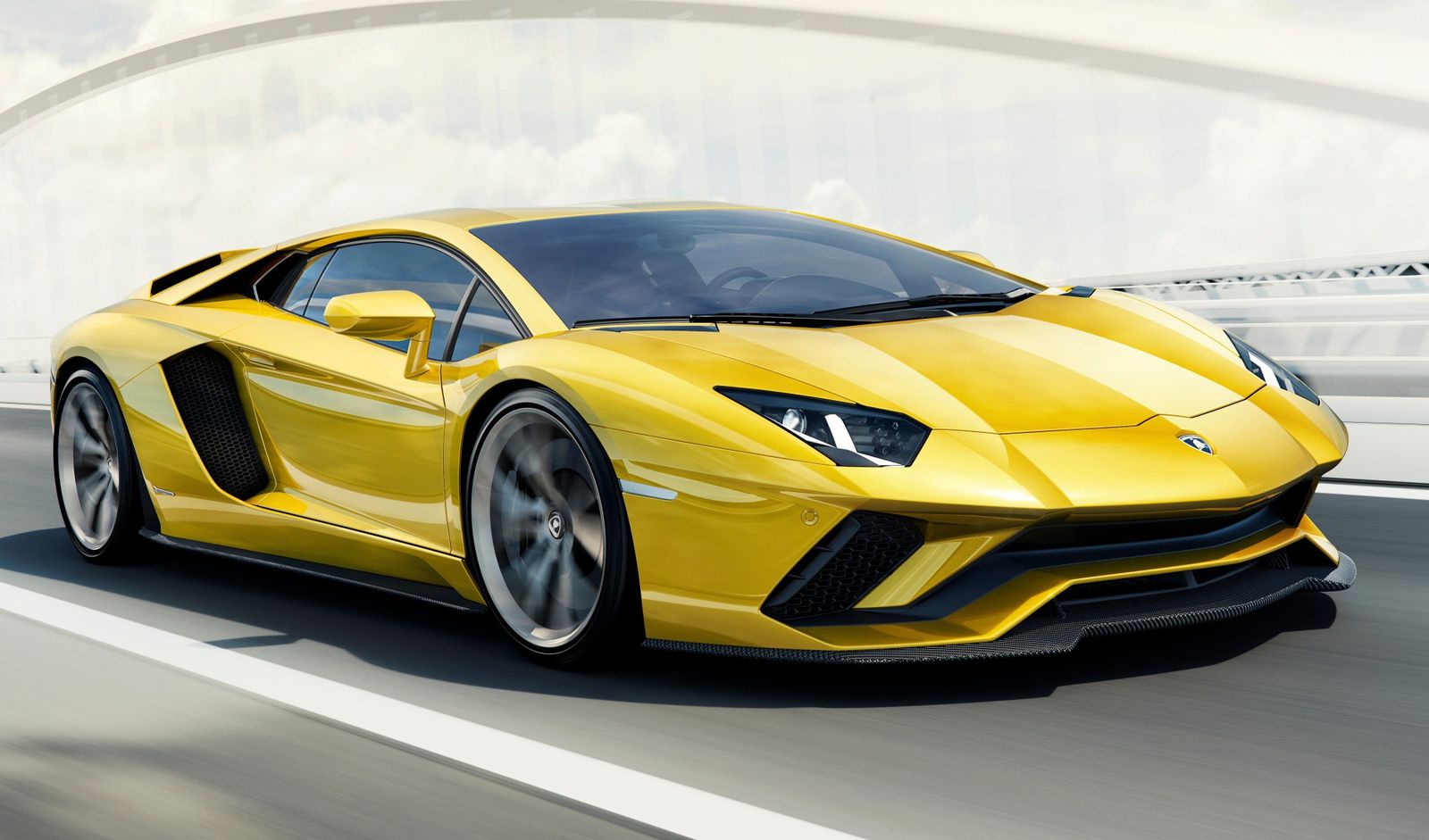 Lamborghini has lifted the veils off the Aventador S, a heavily-updated model that replaces the LP 700-4.
Looks-wise, the "S" comes with improved aerodynamics inspired by the Aventador SV, consisting of refreshed bumpers, a more aggressive nose, a longer front splitter for better aero efficiency, and rear wheel arches reminiscent of the original Countach. The rear of the Aventador S is dominated by a black diffuser with vertical fins that amplify the airflow effects.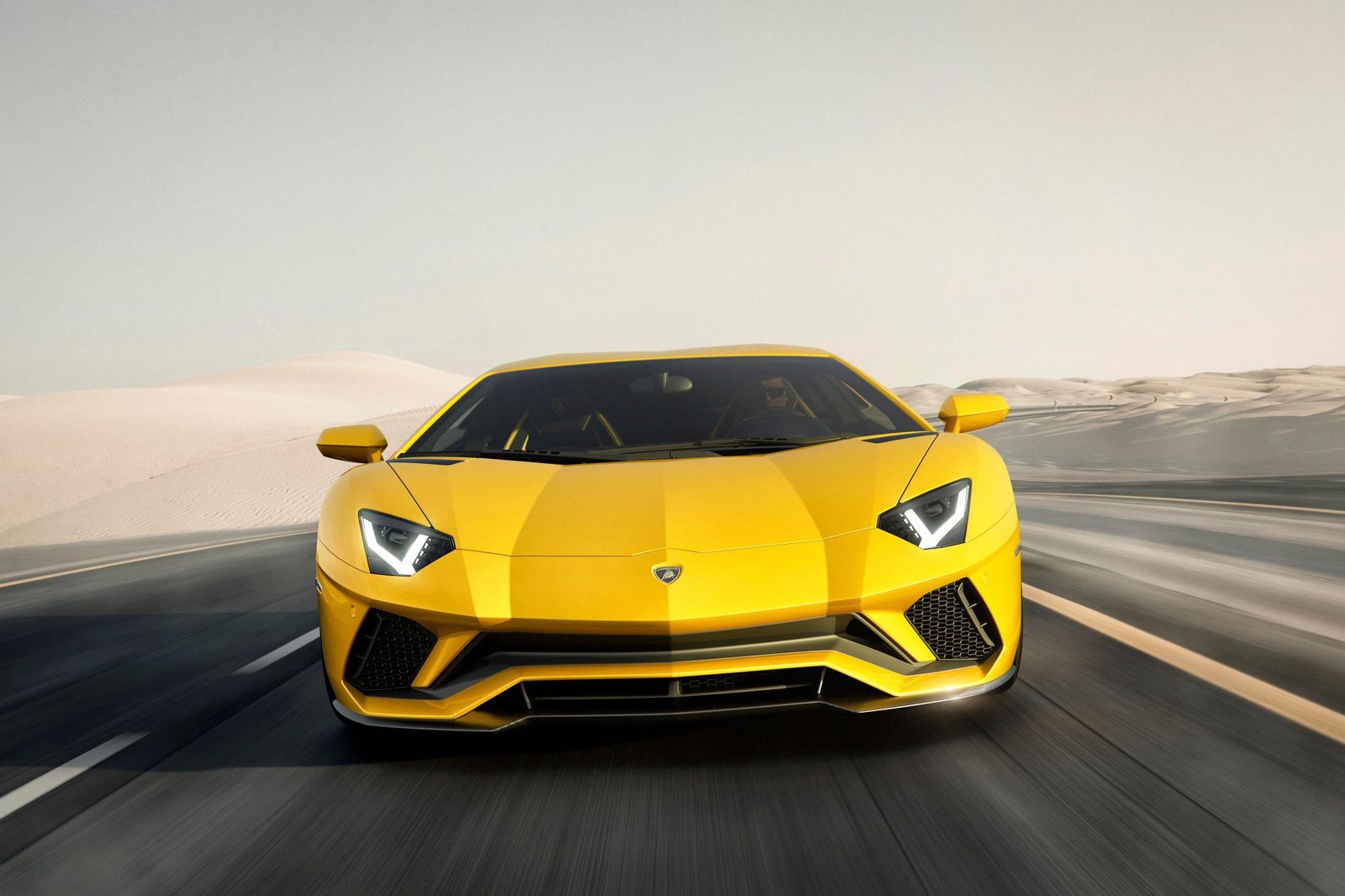 Overall, Lamborghini says front downforce has been improved by more than 130 percent over the previous Aventador coupé, with overall efficiency at high downforce improved by over 50 percent and in low drag by more than 400 percent.
But the biggest update is the four-wheel steering system, a first for a production Lamborghini. It's said to make the Aventador S more agile at low and medium speeds and more stable and high speeds. Lamborghini says the car is easier to maneuver in town and at low speeds, as well as more agile in high-speed corners.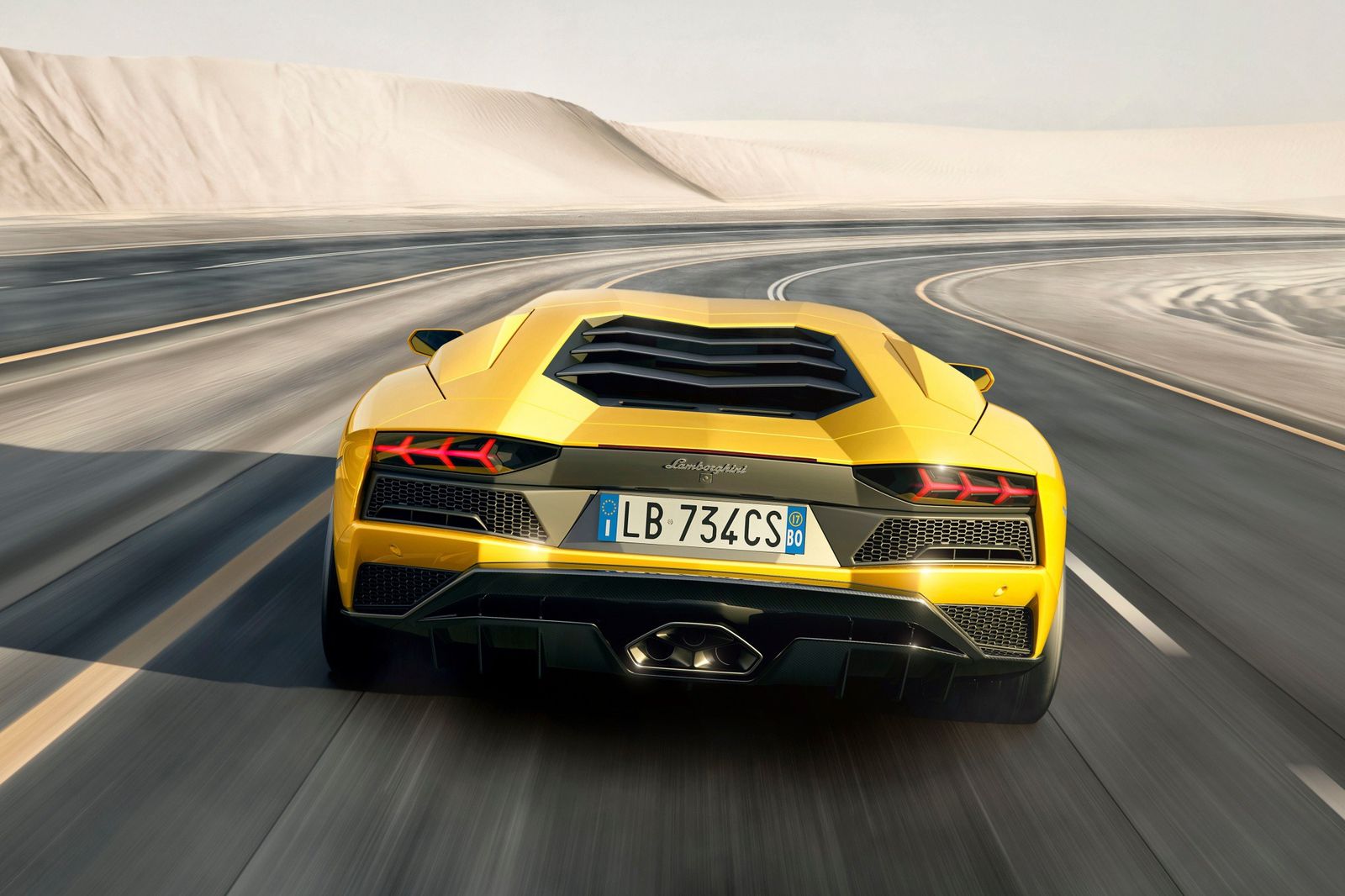 The chassis retains the Aventador's lightweight carbon fiber monocoque with attached aluminum frames, resulting in a dry weight of 1,575 kg (3,472 lb). The four-wheel-drive system also carries on but has been calibrated to work with the Lamborghini Rear-wheel Steering system, allowing more torque to the rear axle.
The "S" also gets an active suspension redeveloped to provide better drive, ride, and performance, with the automaker adding a new customizable driving mode called EGO (alongside STRADA, SPORT, and CORSA).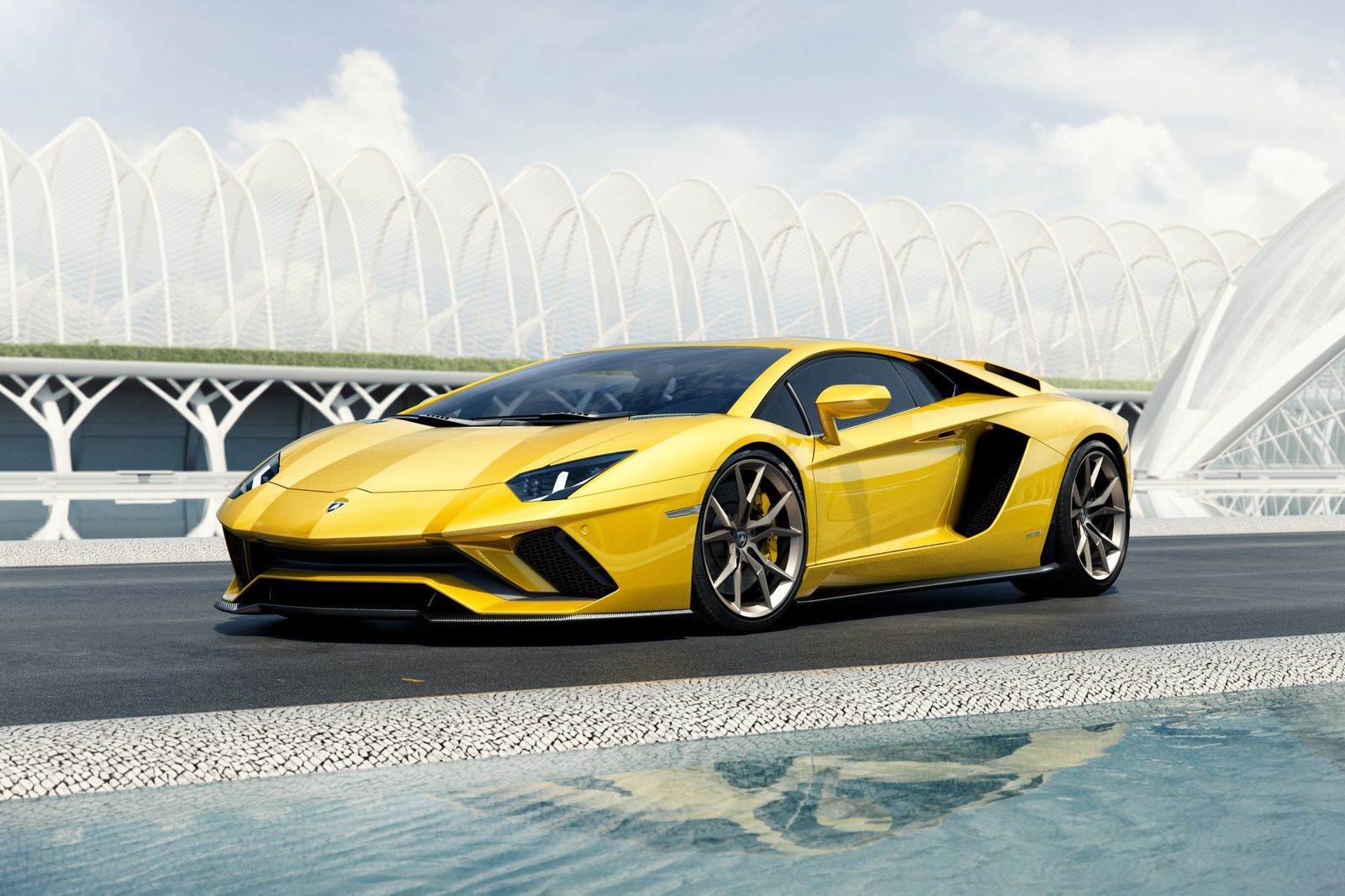 Power is supplied by Lamborghini's naturally aspirated 6.5-liter V12 that produces an additional 40 PS over its predecessor: 740 PS (730 hp) and 690 Nm (509 lb-ft) of torque at 5,500 rpm. The 12-cylinder unit now revs more freely up to 8,500 rpm and is linked to the Independent Shifting Rod (ISR) 7-speed shifting system that provides robotized gear shifts in up to 50 milliseconds. As a result, the 0 to 100 km/h acceleration takes 2.9 seconds and top speed is 350 km/h (217 mph).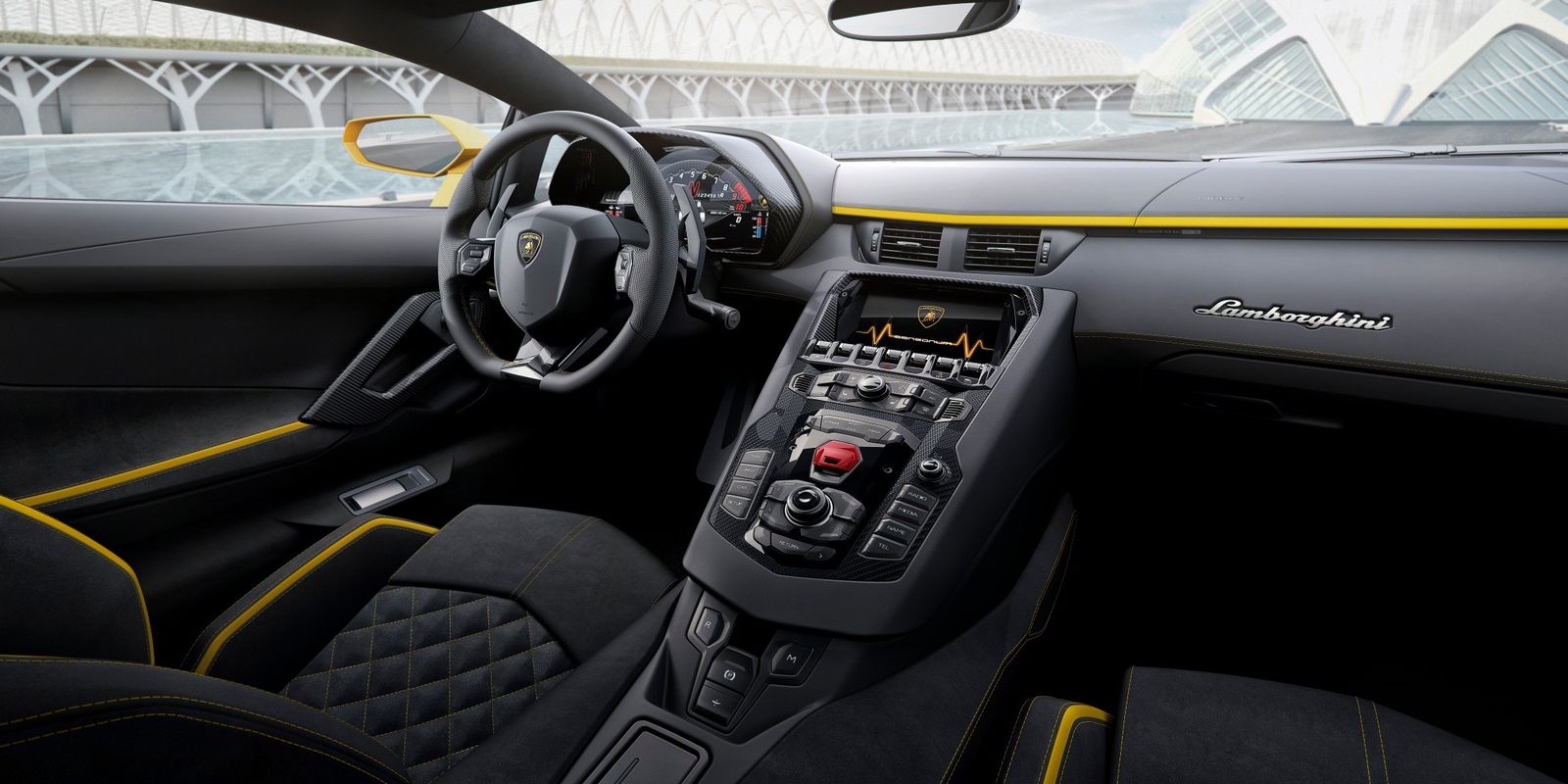 Inside, the Aventador S offers updates such as a new, customizable TFT digital dashboard, Apple CarPlay compatibility as standard, and the optional Lamborghini telemetry system.
The first Lamborghini Aventador S models will be delivered in spring 2017 with prices starting from €281,555 in Europe and $421,350 in the United States.