Just what the world needed: a 750 hp pickup truck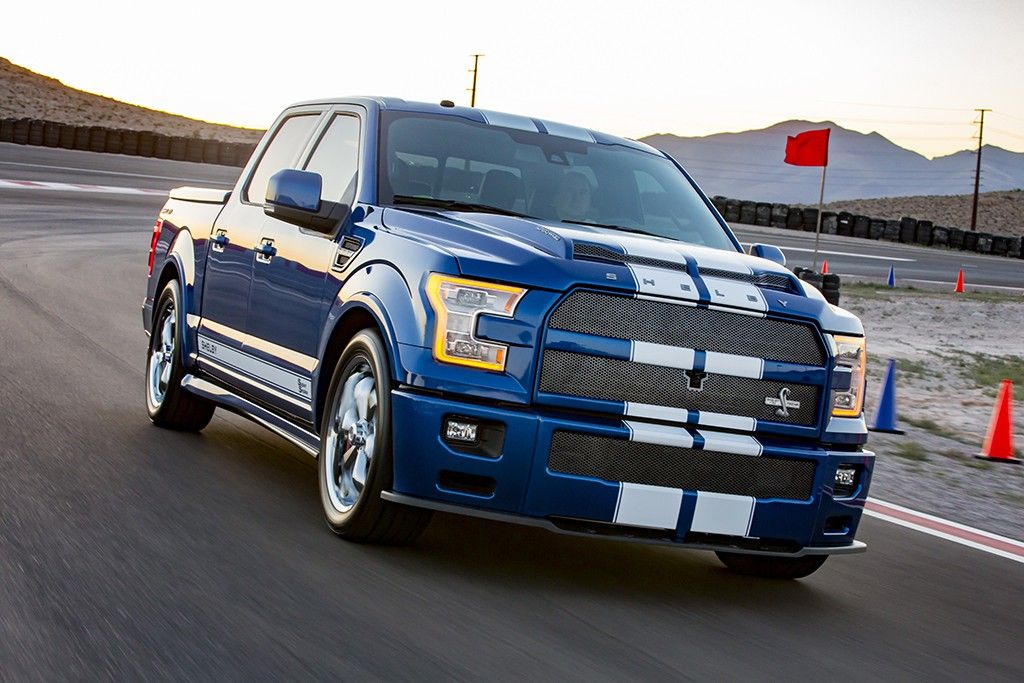 What's good for the Mustang has to be good for the F-150, right? That seems to be the reasoning behind Shelby American's decision to build a 750 hp F-150 Super Snake.
Marking the return of the Shelby muscle truck, the F-150 Super Snake will be made in a limited run of 150 units for the 2017 model year, each priced from $96,880 (including the F-150 base vehicle).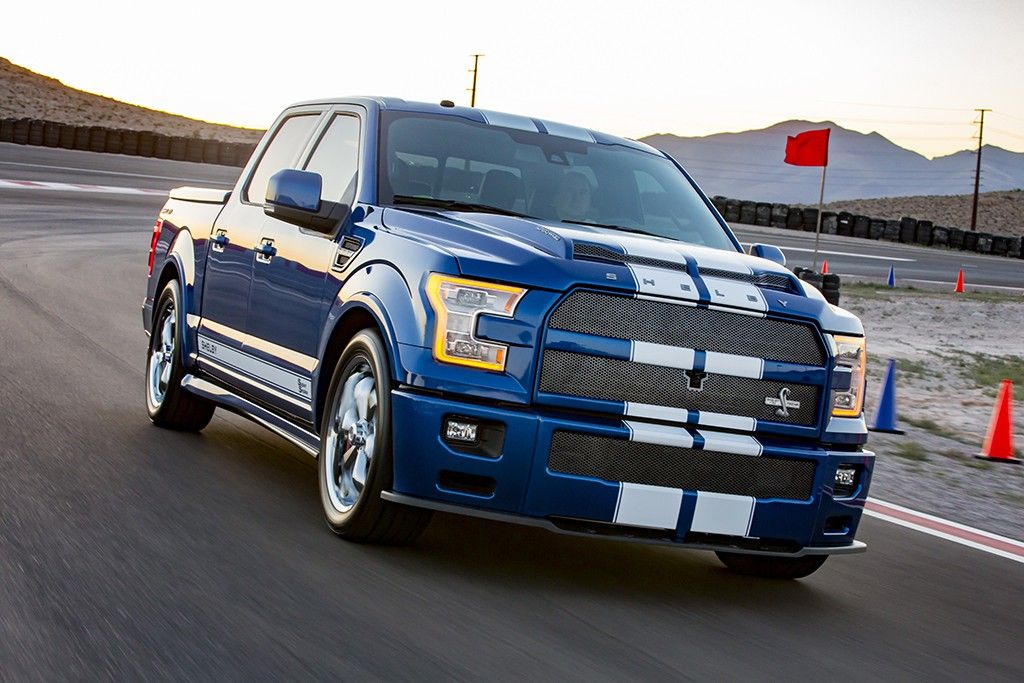 Unveiled at the headquarters of Carroll Shelby International in Southern California alongside the Shelby Super Snake Wide Body study, the F-150 Super Snake borrows heavily from the Super Snake Mustang, both in terms of styling and under the hood.
Available in two-wheel and four-wheel drive configurations, the muscle truck features the same 5.0-liter supercharged V8 engine from the Super Snake that lets its 750 hp roar through a Shelby-tuned Borla performance exhaust with polished stainless steel dual exhaust tips.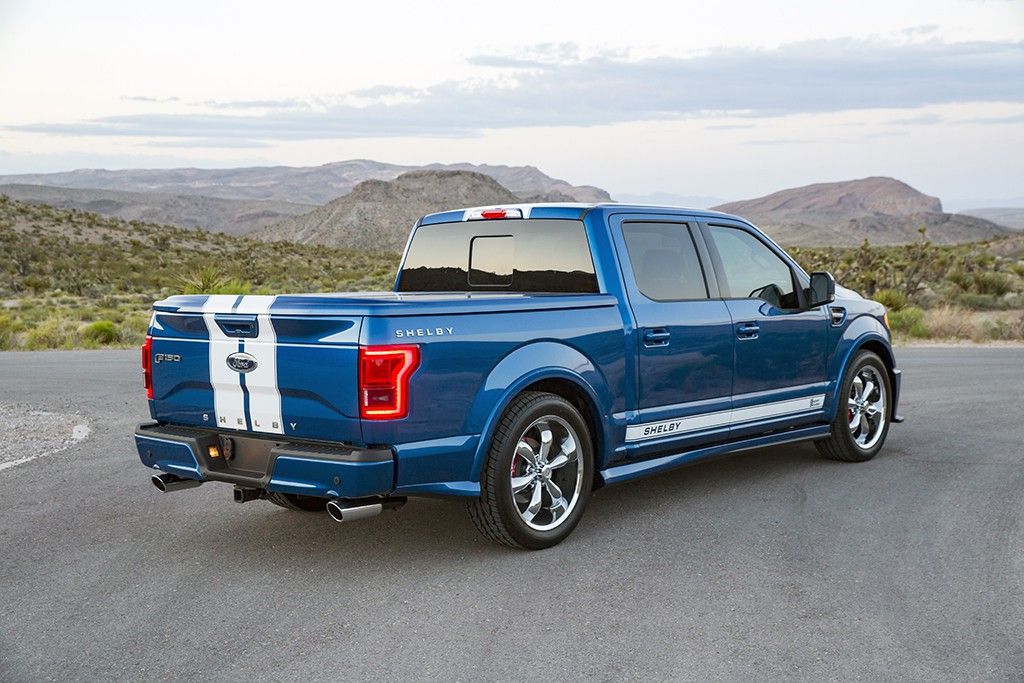 The F-150 sits closer to the ground thanks to a full suspension lowering and a Shelby-tuned performance shock system.
Besides its stance and the Shelby Super Snake stripes and badges, one can quickly recognize the muscle truck thanks to styling upgrades such as a new hood, rockers, spoilers, grilles, rear bumper panel, and tonneau cover. The 22-inch Shelby retro chrome wheels shod with high-performance 305/45 R22 tires are also hard to ignore.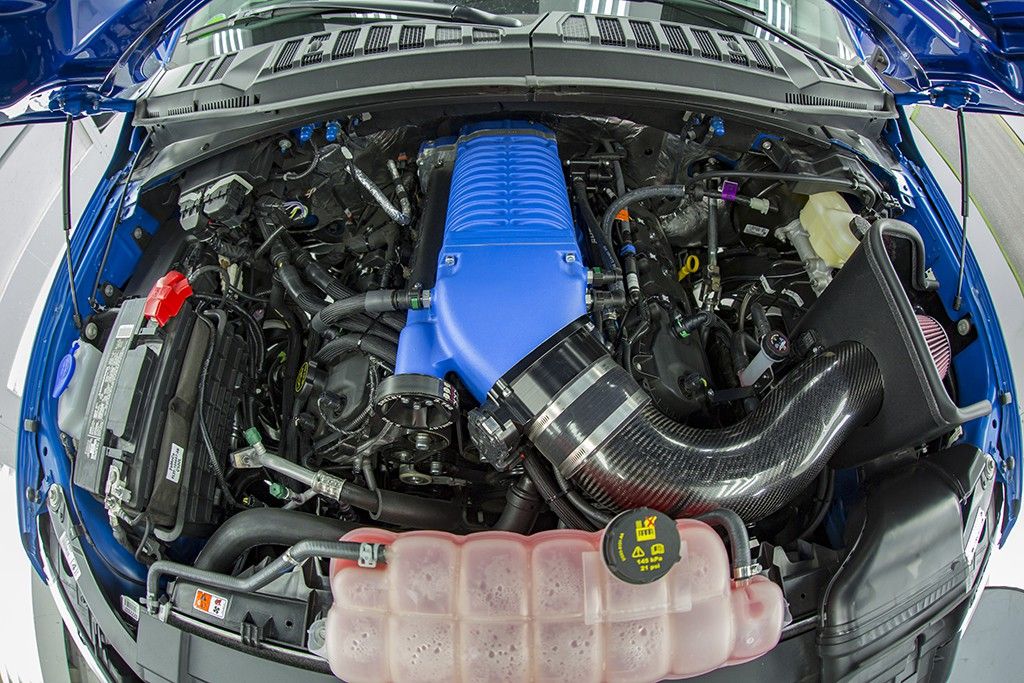 The body color scheme continues inside across the seats, dash and floor. The 2017 F-150 Super Snake also gets embroidered headrests, carpeted floor mats with Shelby logo, and a Shelby Registry serial number plaque, among other things.
The Shelby F-150 Super Snake is available in six Ford factory colors and comes with a 3-year, 36,000-mile warranty.