It's time to dig into your pockets for a similar-sized summer beater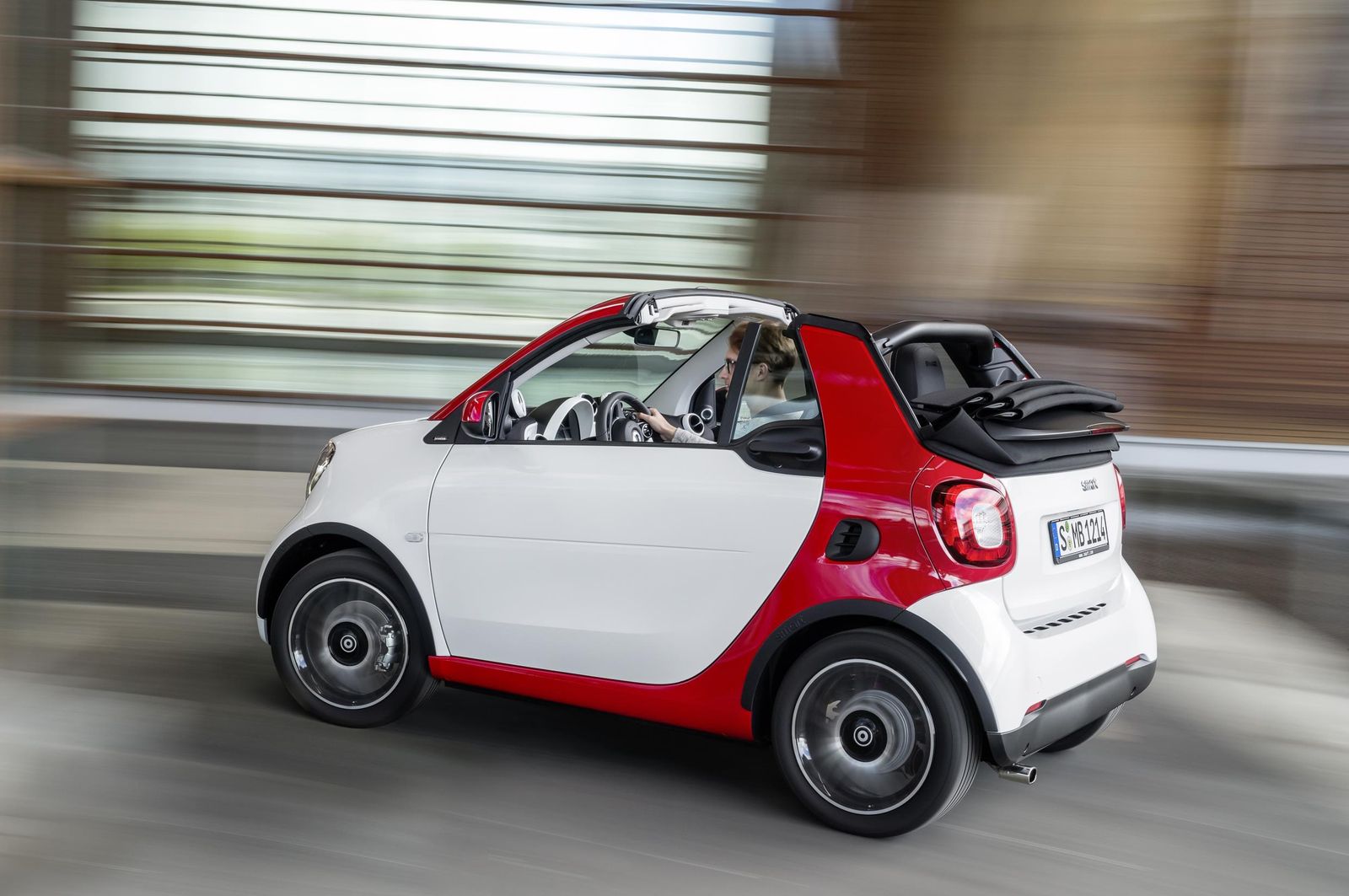 MBUSA just announced the pricing for the 2017 smart fortwo cabrio, but they also let us know that the first cars will only reach dealerships this fall.
The cheapest convertible money can buy in the United States, aka the smart fortwo cabrio – starts at $18,900 but if you fancy the twinamic dual-clutch gearbox, the starting sticker goes up to $19,890. Also, consider that whatever the price, a $750 destination and delivery charge applies.
Three trim levels are offered for the open-top smart fortwo, namely passion, prime, and proxy. The electric canvas roof is available in black or dark red, can be operated at any speed, and it only requires 12 seconds to retract.
They also like calling it a tritop, and here's the explanation: "at the touch of a button the new smart cabrio is transformed from a closed two-seater into a car with a large sliding canvas sunroof, or a full-fledged cabriolet with the soft top completely open. This enables the fresh air driving experience to be adapted to the weather or the driver's mood."