2018 BMW i8 Roadster adds open-top thrills to Munich's plug-in sports car
Finally, the i8 gets the drop-top version it needed from day one
Launched at the Los Angeles Auto Show alongside the facelifted i8 Coupé, the new i8 Roadster benefits from the same updates given to its hardtop sibling for the mid-cycle makeover but adds the much coveted open-top driving element.
Unlike the i8 Coupé which is a 2+2 seater, the i8 Roadster is a strict two-seater. Styling-wise, it looks very similar to the coupé but features many individual highlights, beginning with the electrically operated soft-top roof which fully retracts into the rear end for a targa look.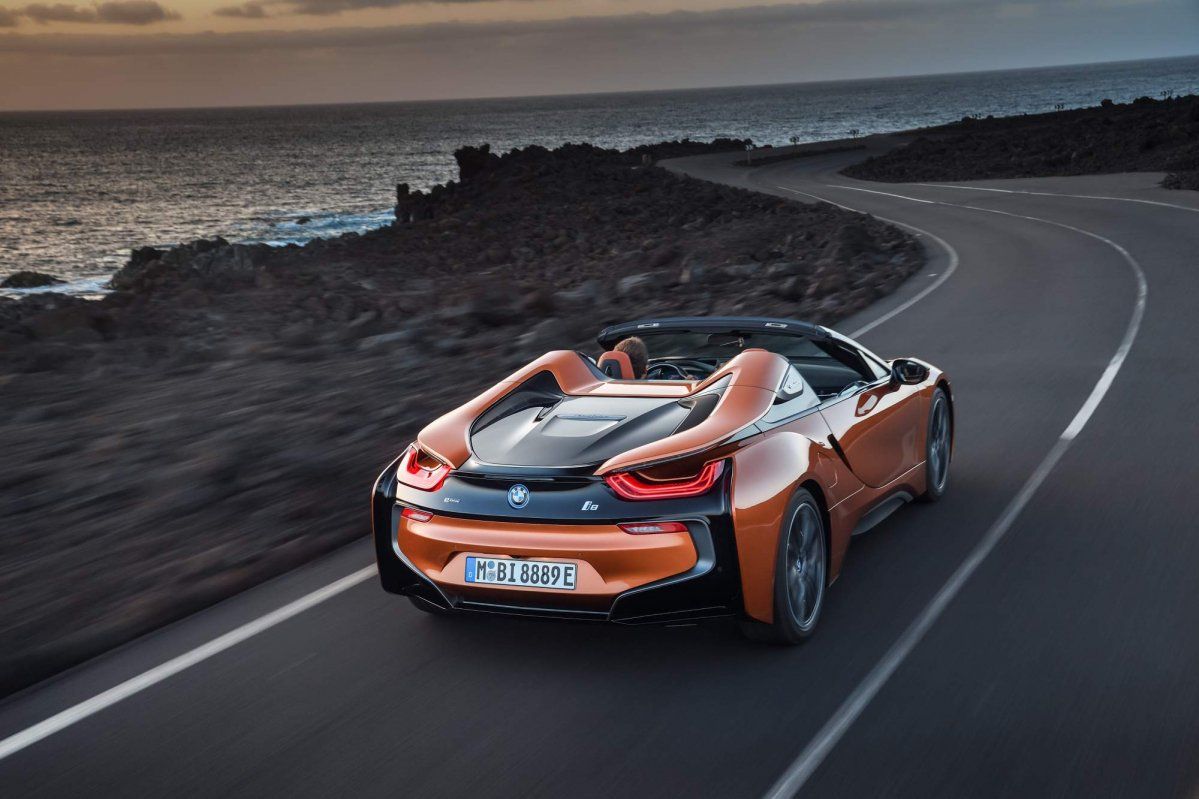 BMW says the all-electric roof opens and closes "very quietly" in 15 seconds, at speeds of up to 50 km/h (31 mph). When retracted, the soft-top folds into a compact package and stows away in a perpendicular position, creating around 100 liters of storage space behind the seats.
As expected, the i8 Roadster is heavier than the fixed-roof model, by around 60 kg (132 lb). Unladen weight is 1,595 kg (3,516 lb), thanks to the use of the same LifeDrive vehicle architecture with aluminum chassis and carbon-fiber-reinforced plastic (CFRP) passenger cell.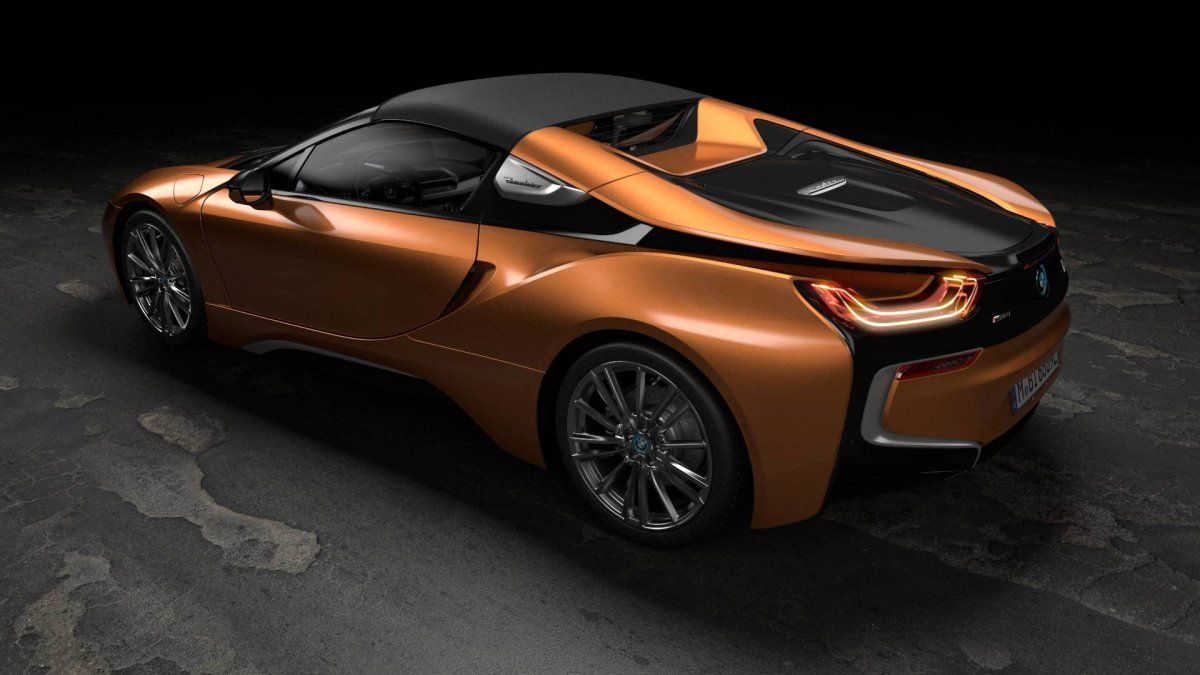 Several adaptations had to be made, however, including the use of newly designed frameless butterfly doors made from CFRP with an aluminum outer shell, as well as the windscreen frame made entirely from CFRP. The sides skirts are also made of CFRP, with the i8 Roadster also featuring additional struts and panels in the front and rear axles for increased rigidity.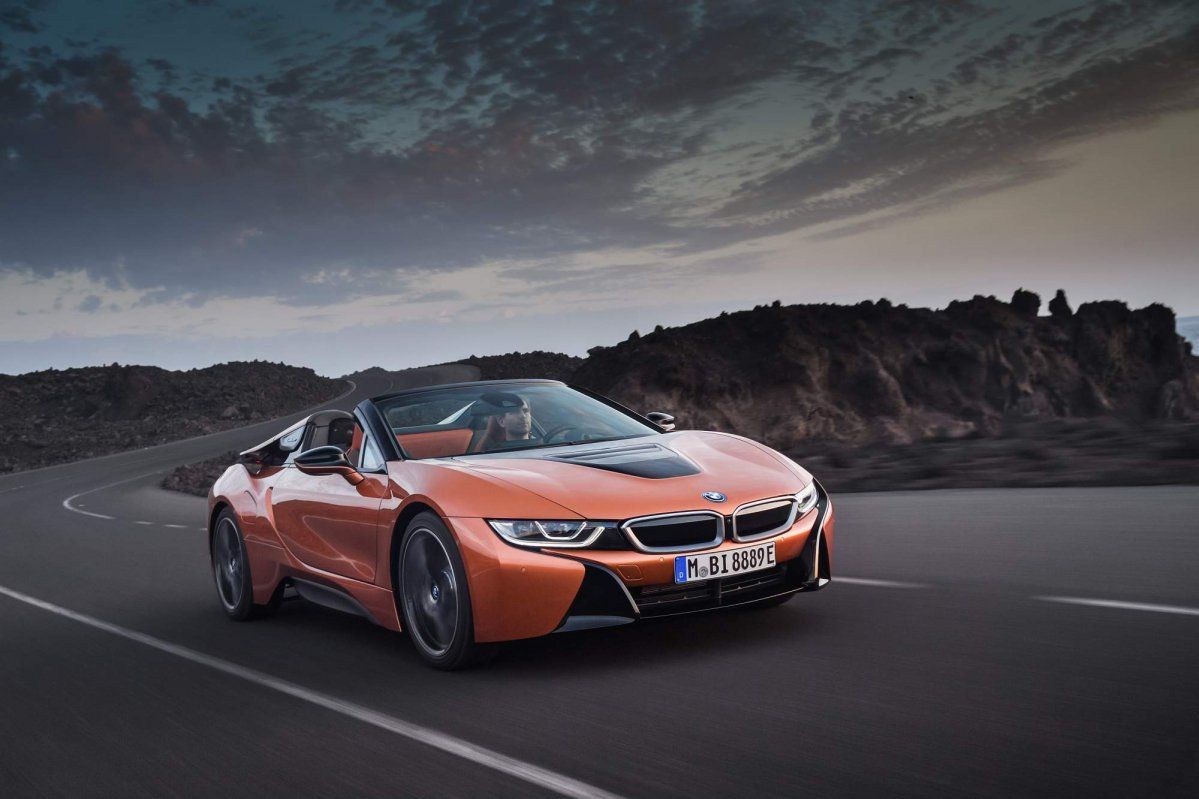 The BMW eDrive plug-in hybrid powertrain has been upgraded as well: the lithium-ion battery's cell capacity grows from 20 to 34 Ah, while gross energy capacity rises from 7.1 to 11.6 kWh. That allows for a 9-kW/12-hp increase of the electric motor's peak output, which is now 105 kW (143 hp).
As a result, the i8 Roadster has an all-electric driving range of 53 km (33 miles). In addition, it can be driven on electric power alone at speeds of up to 105 km/h (65 mph), up from 70 km/h (43 mph) in the original i8. Pressing the eDrive button increases all-electric top speed to 120 km/h (75 mph).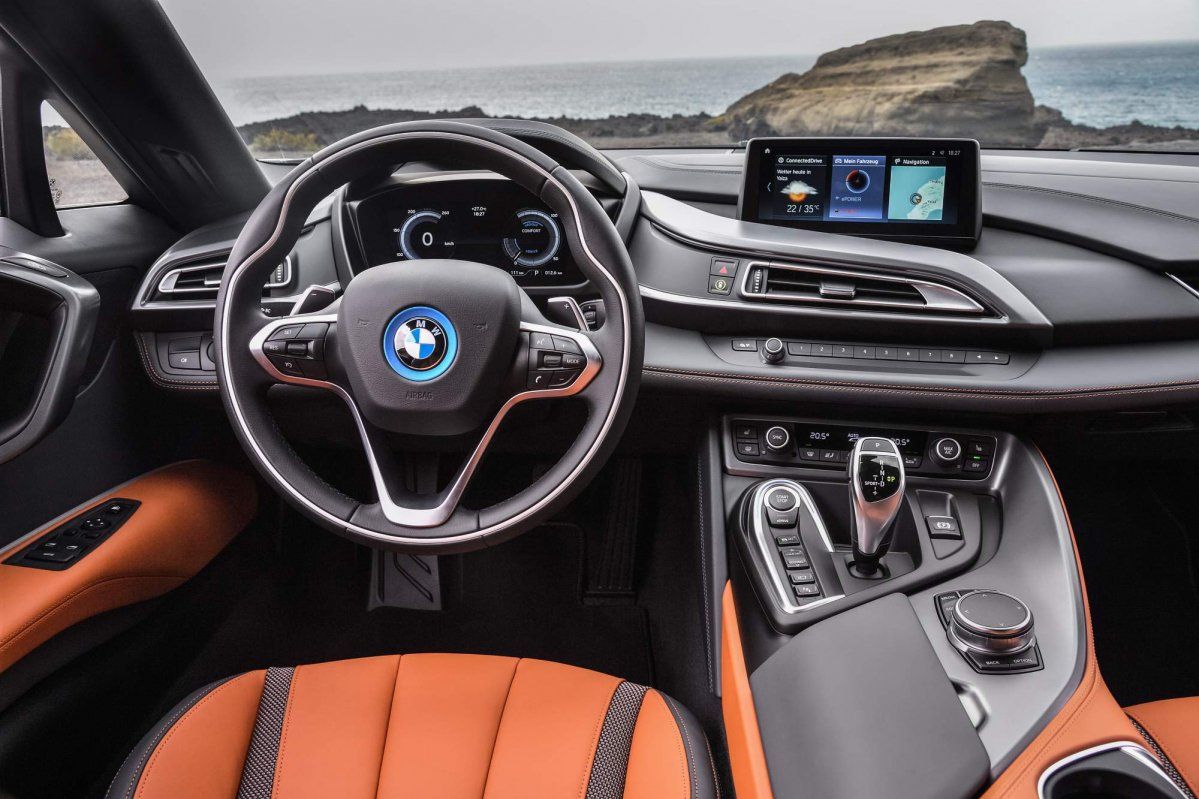 The 1.5-liter three-cylinder gasoline engine is said to produce a sportier soundtrack but continues to deliver 231 hp and 320 Nm (236 lb-ft) of torque. It also gains a particulate filter to reduce emissions.
That means total system power is now 275 kW/374 hp, allowing the i8 Roadster to cover the 0-100 km/h sprint in 4.6 seconds (0.2 seconds slower than the coupé). Top speed is limited to 250 km/h (155 mph).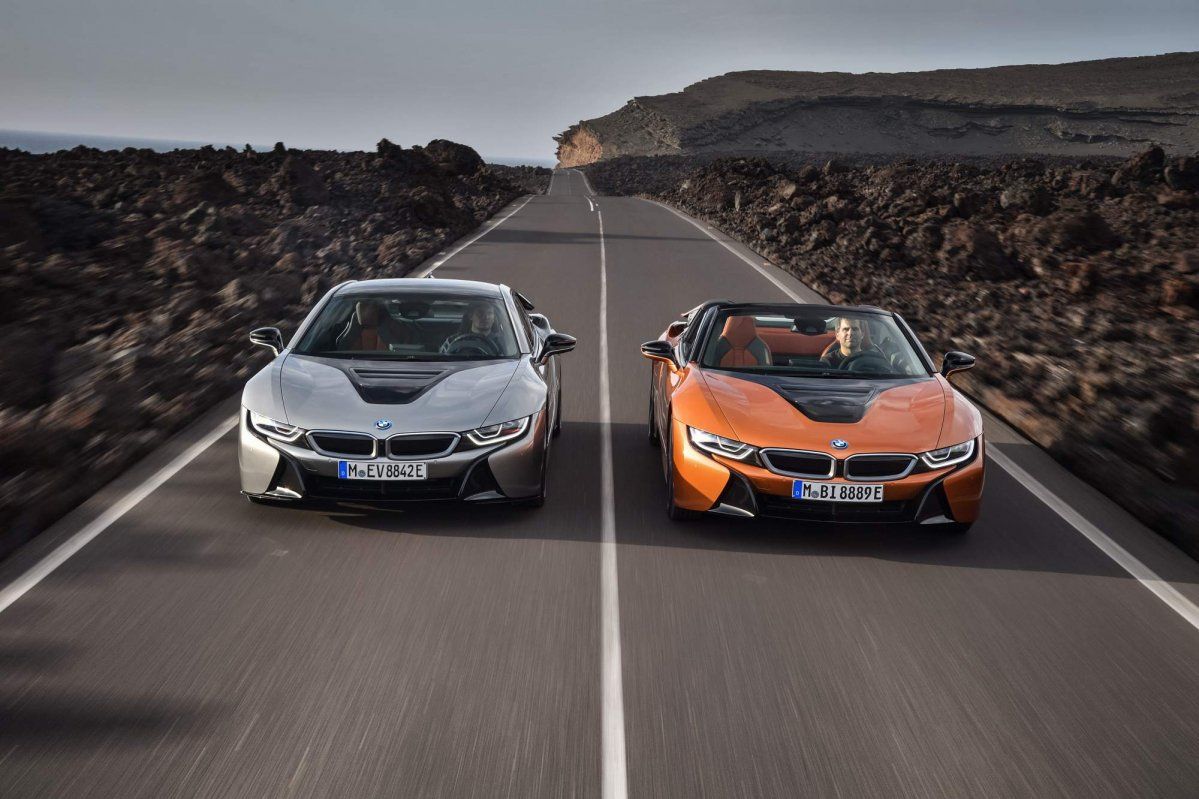 BMW says the i8 Roadster retains the handling characteristics of the fixed-roof model thanks to a specific tuning of the suspension and steering, as well as a firmer roll stabilization setup and modification of the DSC parameters.
If that matters for a car that will probably cost around €150,000, combined fuel consumption is 2.1 l/100 km plus 14.5 kWh of electrical energy per 100 km. Gasoline CO2 emissions are rated at 46 g/km.