Dodge continues the teaser and riddle approach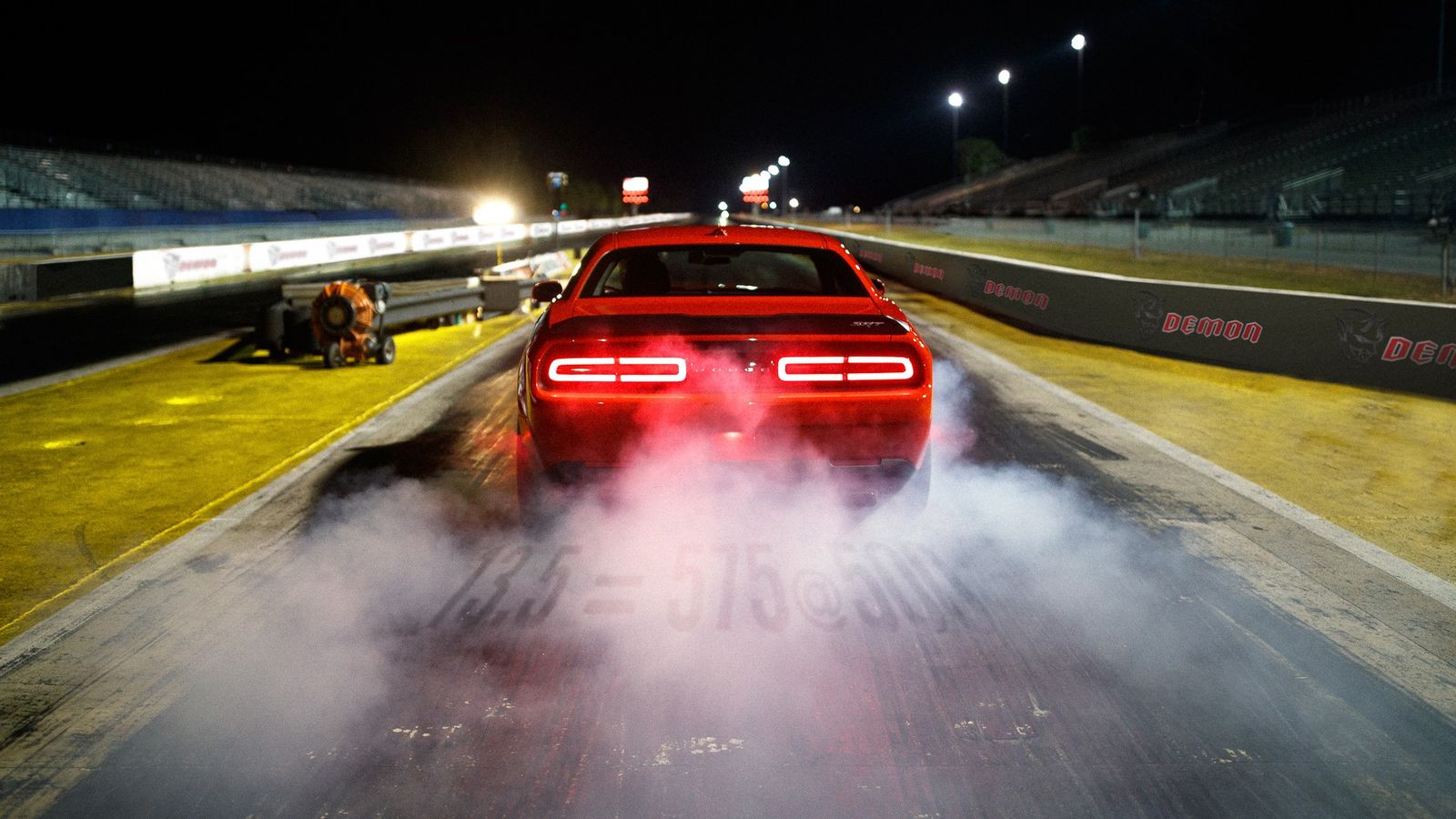 It's a well-cemented habit by now: every Thursday, Dodge releases a teaser video that gives away tiny bits of info on the incoming Challenger SRT Demon.
This week, we found out that the Demon will come with a Drag Mode and an electronically-controlled adaptive suspension that makes sure the weight shifts like it should, without compromising the muscle car's handling on straight line bursts.
According to Dodge, the Drag Mode turns off traction control but keeps the ESP on.
Furthermore, Drag Mode puts the Bilstein shock absorbers in Soft, but in case you let off the throttle, the suspension goes into Firm, keeping you from going sideways.
As for the mysterious numbers in the teaser photo, we're still gauging your opinions on what "13.5=575@500" might mean. Also, remember that a previous teaser included the "#2576@35" riddle, so your clue-cracking input is more than welcome.