Now with a sought-after Drift Mode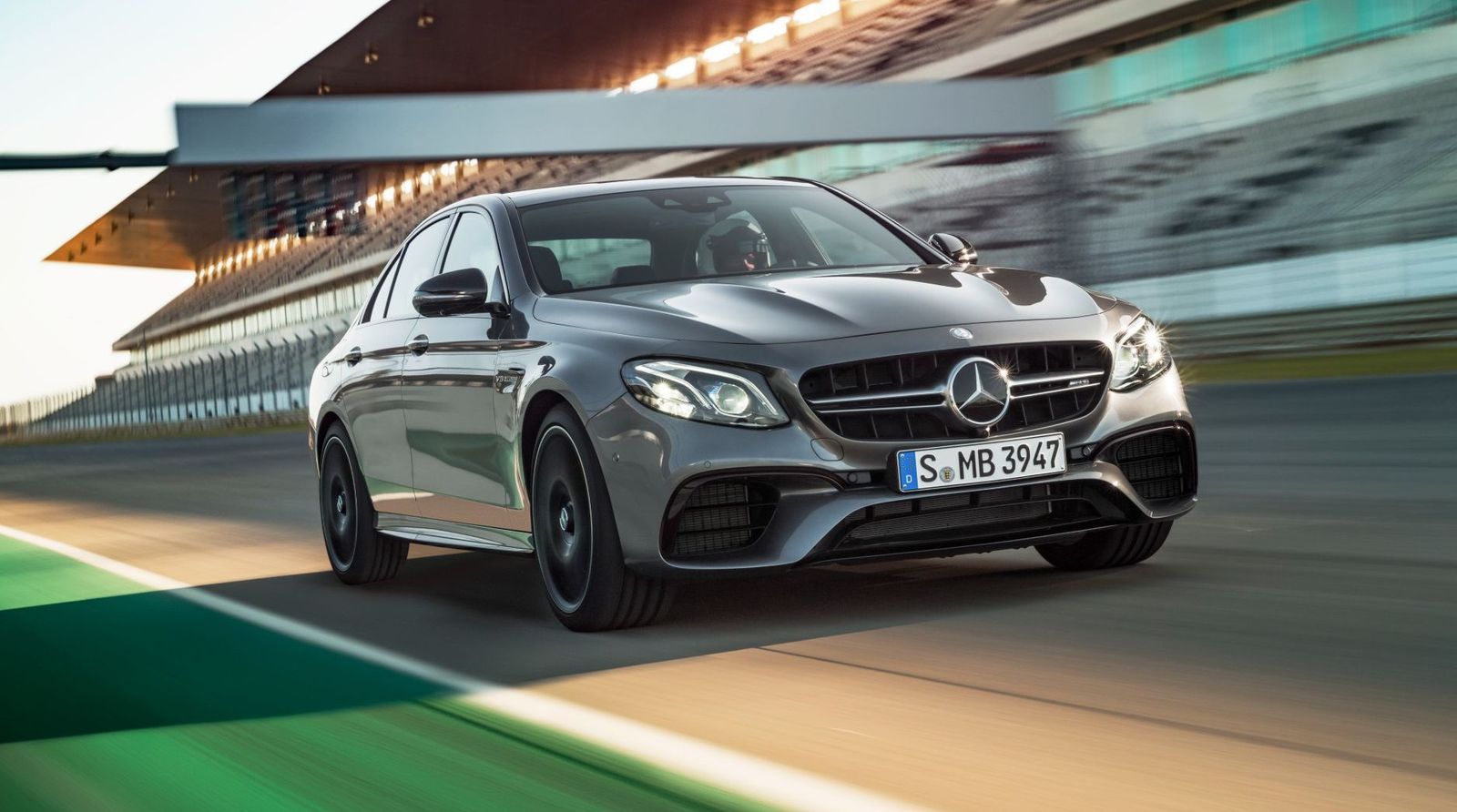 Despite being a technological and mechanical powerhouse, the new Mercedes-AMG E 63 and its E 63 S peer open the press blurb with fuel consumption figures.
Is there a reason why anyone looking to buy the Merc-AMG E 63 would ever pay attention to fuel economy, in this life or the next? Yeah, we didn't think so.
Instead, here are the reasons why mpg or l/100 km should not even make it on your worry list. After all, this is not your run-of-the-mill E-Class.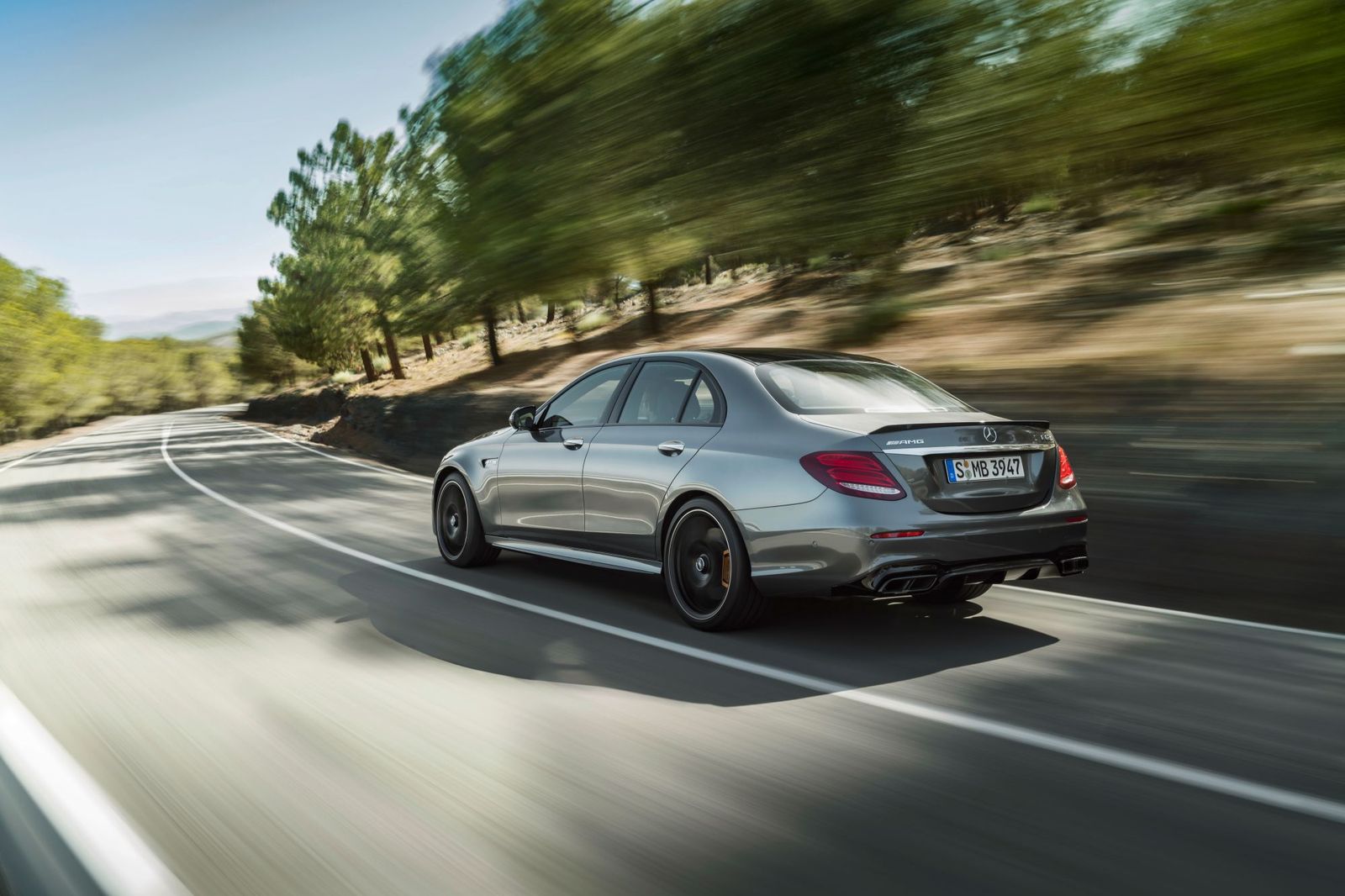 Affalterbach planted a 4.0-liter bi-turbo V8 with twin-scroll technology under the E 63's hood, the same introduced by the AMG GT, but programmed to deliver 563 hp (420 kW) and 750 Nm. Add an S behind the Mercedes-AMG E 63 and power output goes to 603 hp (450 kW) and 850 Nm available in the 2500–4500 rpm torqueframe.
The former needs 3.5 seconds to reach 62 mph (100 km/h) from a standstill, while the latter shaves off one-tenth of a second for a naught-to-sixty-two mph sprint reified in 3.4 seconds.
Getting back safely from the 250 km/h (155 mph) top speed falls on the shoulders of a brake system with drilled discs for the E 63 and AMG Carbon Ceramic tidbits for the E 63 S.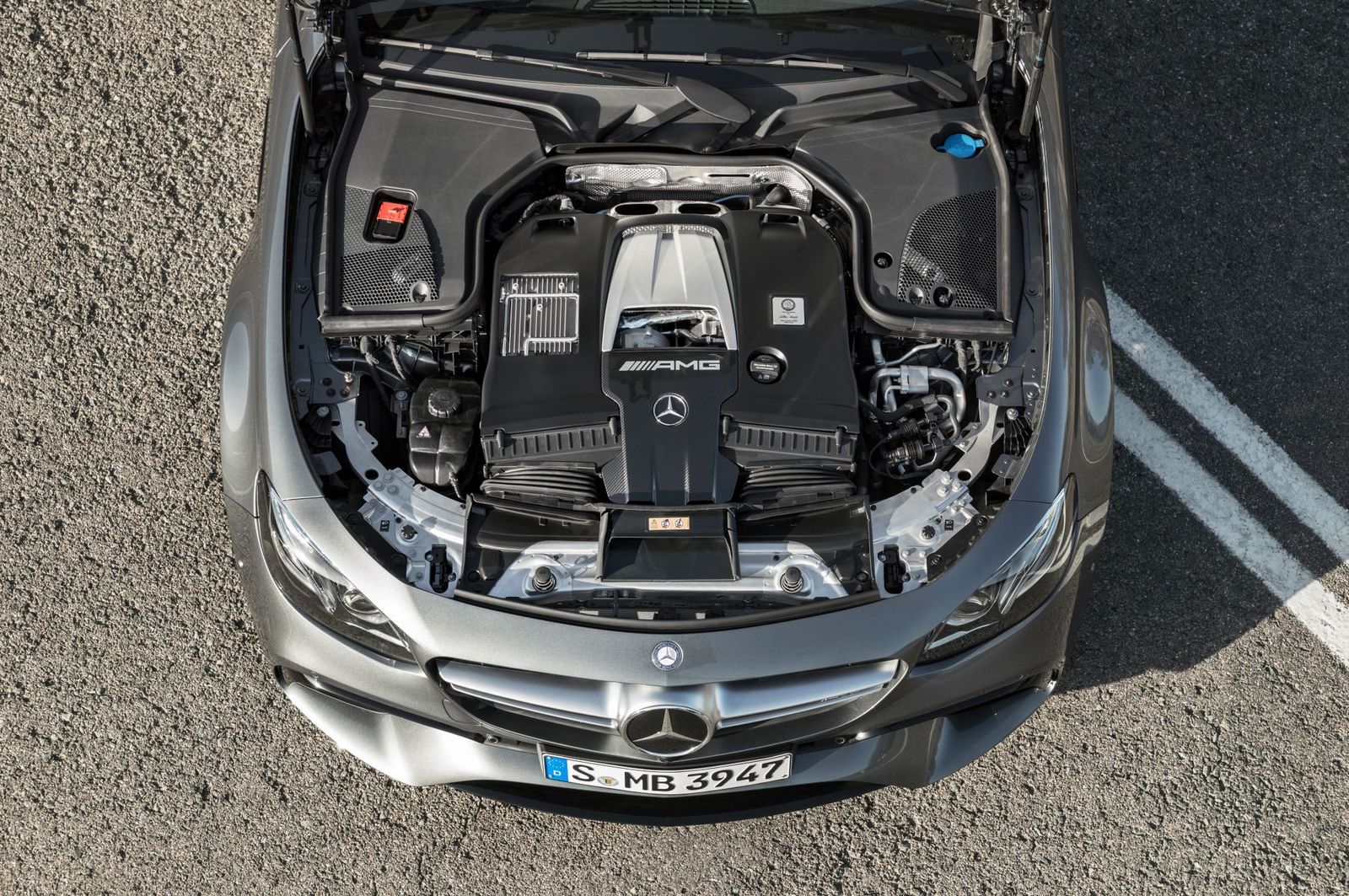 Both variants use the AMG Speedshift nine-speed automatic gearbox, while the power flow to all four wheels and then to the asphalt is handled through Mercedes' 4MATIC+ all-wheel drive setup.
Thanks to its fully variable torque distribution between the front and rear axle, the Merc-AMG E 63 S comes with a drift mode.
Drivers can activate it by selecting the Race drivetrain setting via the shift paddles, turning ESP off and clinching the transmission in manual mode.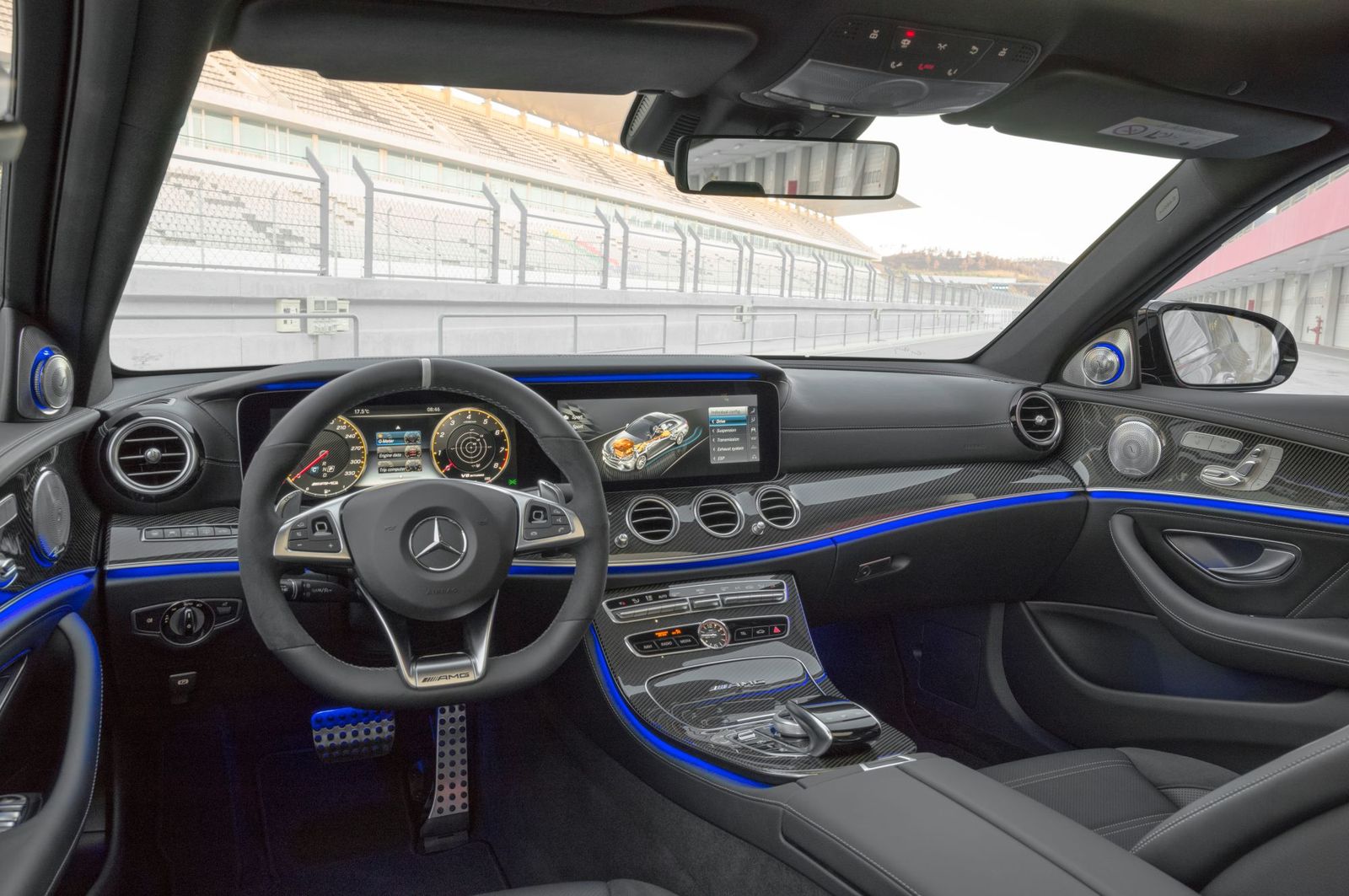 AMG also threw a three-chamber air suspension under the E 63 – which is based on the AIR BODY CONTROL setup – along with a mechanical rear differential lock. The E 63 S gets an electronically-governed rear diff lock, while both versions are fitted with a three-stage ESP feature: ON, SPORT Handling Mode, and OFF.
Cockpit-wise, we get the neatness of the E-Class with a hearty touch of sportiness: flat-bottom steering wheel, shift paddles, AMG performance seats with Nappa Leather/Dinamica padding and "trapezium-grain" aluminum trim on the dashboard.
Oh, almost forgot: combined fuel consumption advertises 9.2 – 8.9 l/100 km (roughly 25-26 mpg US, but the official EPA ratings are yet to come), thanks to a gimmick called cylinder deactivation. But again, who cares?