2018 Shelby 1000 is an extreme $169,995 Mustang you can't drive on public roads
Only 50 units will be produced each year
Besides the Super Snake Widebody Concept, Shelby American's booth at the 2017 SEMA Show includes an extreme interpretation of the Mustang GT for track-only use.
Yes, it's the legendary Shelby 1000, which returns to the tuner's lineup with the latest generation 2015-2018 Mustang GT as a donor car.
However, not much from the stock pony car survives on the Shelby 1000, as the modifications are extensive. The package includes a supercharged 5.2-liter V6 engine that makes 1,000 horsepower, as well as a new suspension, custom body panels, brakes, and tires.
"We do far more than just add horsepower and cosmetics to the Shelby 1000. We replace every major component to create the ultimate track machine. The result is a car that will slice through corners and blast down straights with amazing ease."
Vince LaViolette, Shelby American Vice President of Operations and head of development
The track car ditches the stock Mustang GT's 5.0-liter V8 for the GT350's 5.2-liter V8. After fitting a 4.5-liter Whipple supercharger, a new high-flow fuel system, intercooler, and ECU tuning, the Shelby 1000 pumps out 1,000 horsepower that can be unleashed via an upgraded six-speed manual transmission.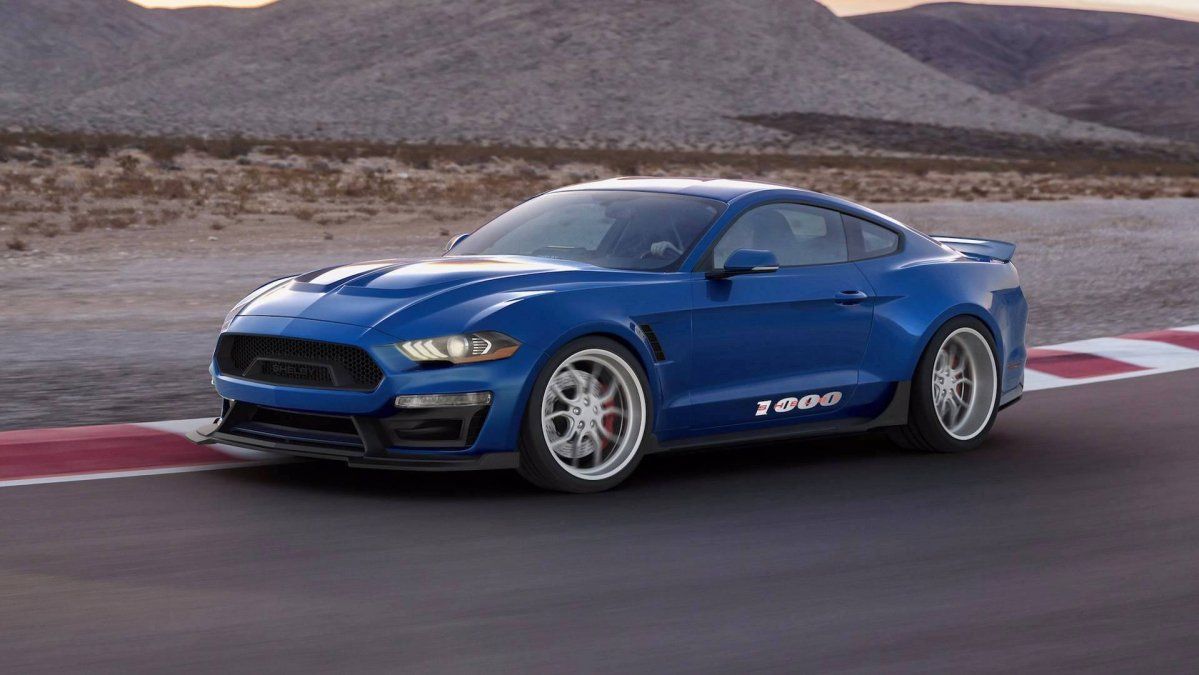 Styling-wise, the Shelby 1000 looks really aggressive thanks to the all-new front fascia with massive air intakes, sculpted hood, front fenders, rocker panels, quarter panels, rear diffuser, hexagonal exhaust tips, and more. The car's bulged wheel arches disguise the wider front and rear tracks, which enhance stability together with the fully adjustable coil-over suspension that features tubular upper and lower control arms.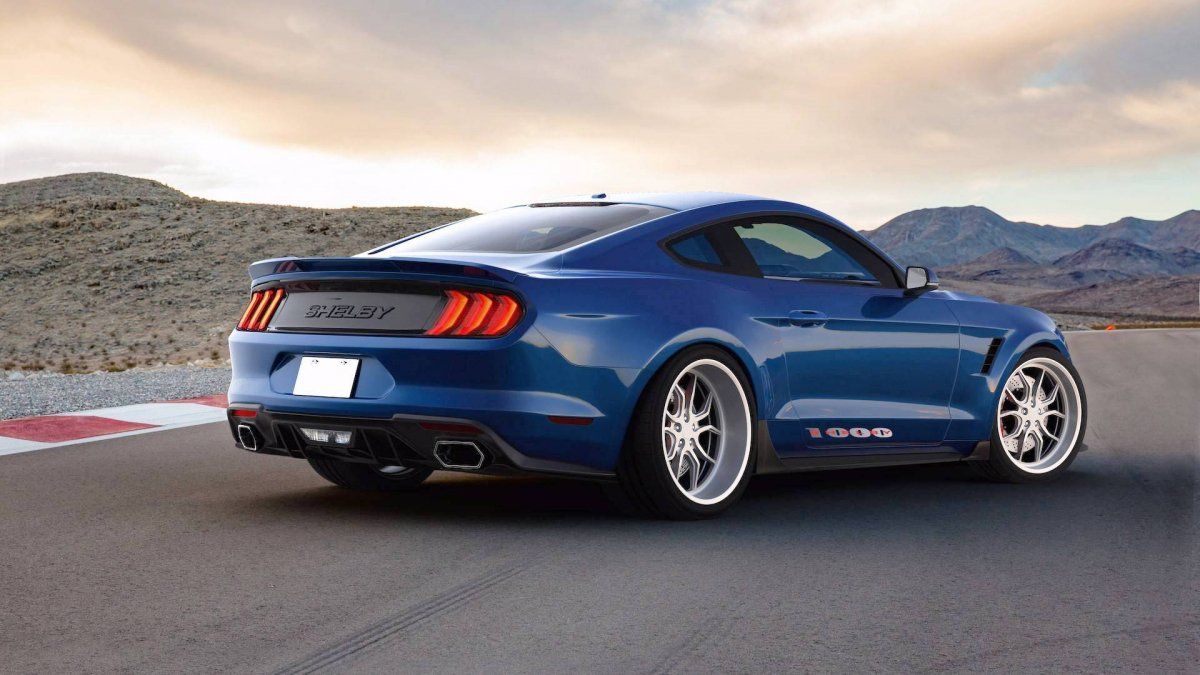 Shelby also fits a huge Brembo braking system to the track car, along with stronger spindles and hubs, hardened wheel studs, as well as 10- and 12-inch wide forged wheels shod with sticky 20-inch rubber.
Compared to the previous 2012-2014 Shelby 1000, which was based on the 5.8L Ford Shelby GT500, the new generation track car is said to corner better, with the company describing it as "the ultimate road course warrior."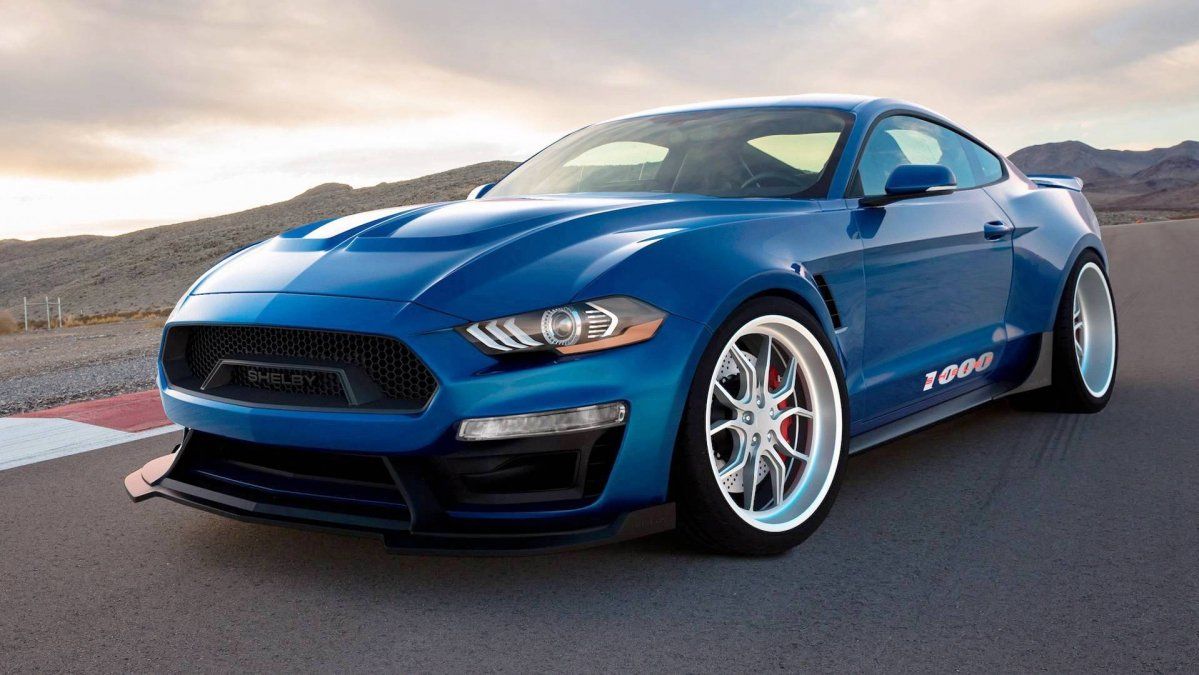 Unlike its predecessor, however, the 2015-2018 Shelby 1000 won't offer a street version alongside the track car.
Shelby will build only 50 units per year of its new track weapon, with production slated to begin in first quarter 2018. The base price for a 2015-2018 Shelby 1000 is $169,995, but that doesn't include the Ford Mustang GT donor car, which starts at $33,195 if you buy it new.
Speaking of the stock model, check out our review of the 2015 Ford Mustang GT Convertible.