Large V8s to the (wealthy) people!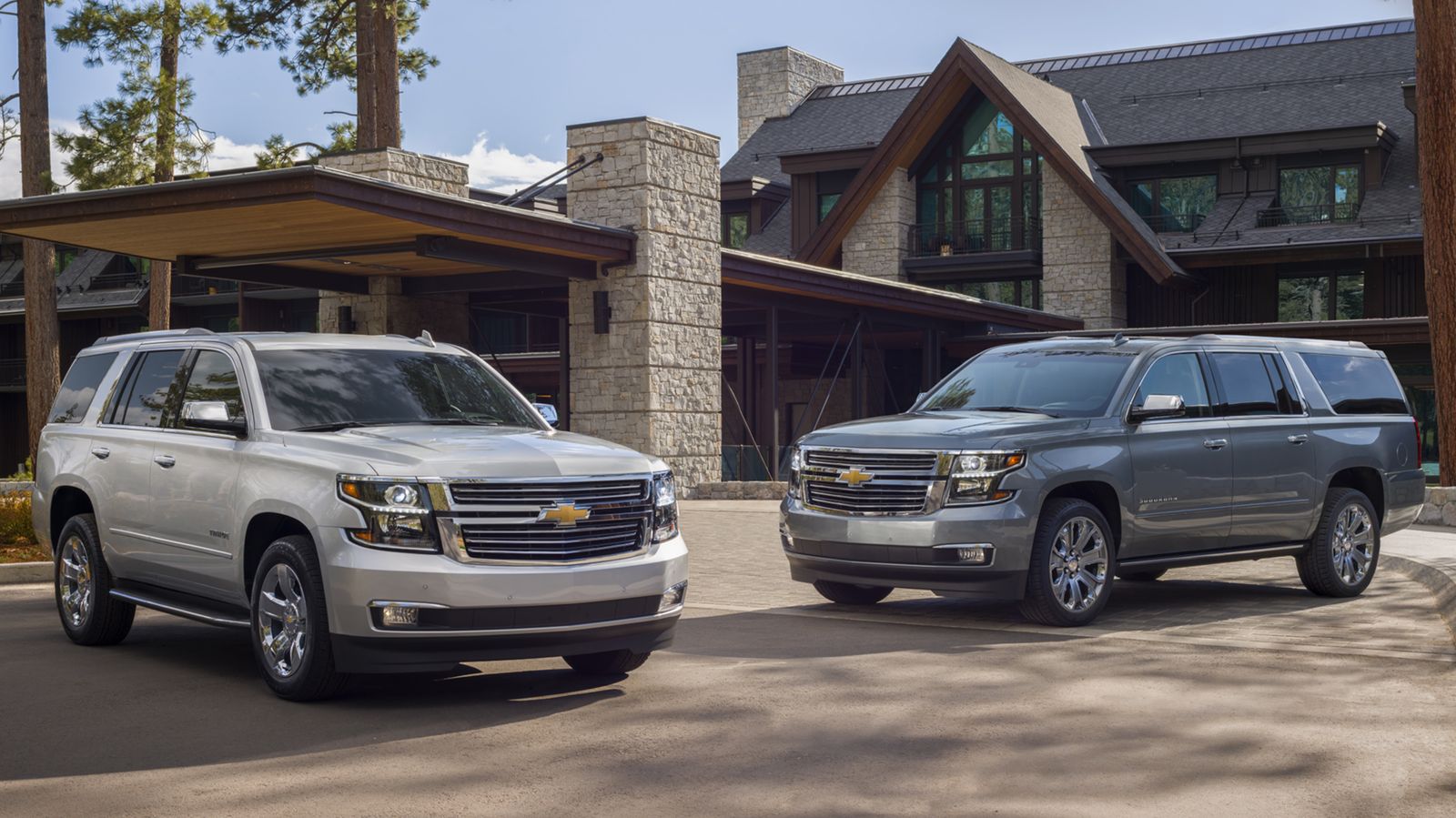 Ask Chevrolet why the Tahoe and Suburban can now be had with a 6.2-liter V8 as part of the Premier Plus edition list of goodies and they'll say it's due to customer demand.
Right. Chevy Tahoe's and Suburban's affair with the said 6.2-liter V8 goes back to when Chevrolet coined the RST Performance Package for its two SUVs. But an extra special edition can't really hurt, is it? Chevrolet definitely thinks not.
Anyway, the Premier Plus badge also brings the Magnetic Ride Control feature for both of Chevrolet's full-size SUVs. The 10-speed Hydra-Matic automatic transmission is also on the menu, harnessing the engine's 420 hp and 460 lb-ft of twist.
"Our customers have shown strong demand for both Tahoe and Suburban with the 6.2L V8 option," says Sandor Piszar, head honcho of Chevrolet Trucks Marketing and Advertising, who also mentions that "36% of all Chevy full-size SUV special edition models are now sold with this engine."
Besides the powertrain upgrade, Premier Plus Tahoe and Suburban models benefit from what Chevy calls "unique interior" sporting heated and ventilated Black/Mahogany leather seats and Jet Black decor elements.
On the outside, 22-inch polished wheels will let you know you're looking at the Premier Plus Tahoe or Suburban. Rounding up the visual package is a plethora of gold Chevy bow tie logos, chrome badging, HUD, chrome power steps and exhaust tips as well as extra cross rails.
Let's talk turkey, then. The 2019 Chevrolet Tahoe Premier Plus starts at $74,100 (MSRP, doesn't include the $1,295 destination fee) whole the 2019 Chevrolet Suburban Premier Plus price list opens at $76,900 (again, this is the MSRP and does not include the $1,295 destination fee).
SEE MORE: Mid-engined Chevrolet Corvette C8.R comes out to play