2019 Dodge Challenger SRT Hellcat Drag Pack spied testing Demon parts
Think of it as a Demon on a discount that will go on sale later this year
Here's the upcoming Dodge Challenger SRT Hellcat Drag Pack caught with no camouflage just outside FCA's headquarters in Michigan. As the name suggests, this version of the Hellcat is developed by SRT engineers for the drag strip, gaining several parts from the Demon.
The photos reveal that the Drag Pack will include the Air Grabber hood, with sources claiming that it will receive about 75 percent of the content offered on the Demon.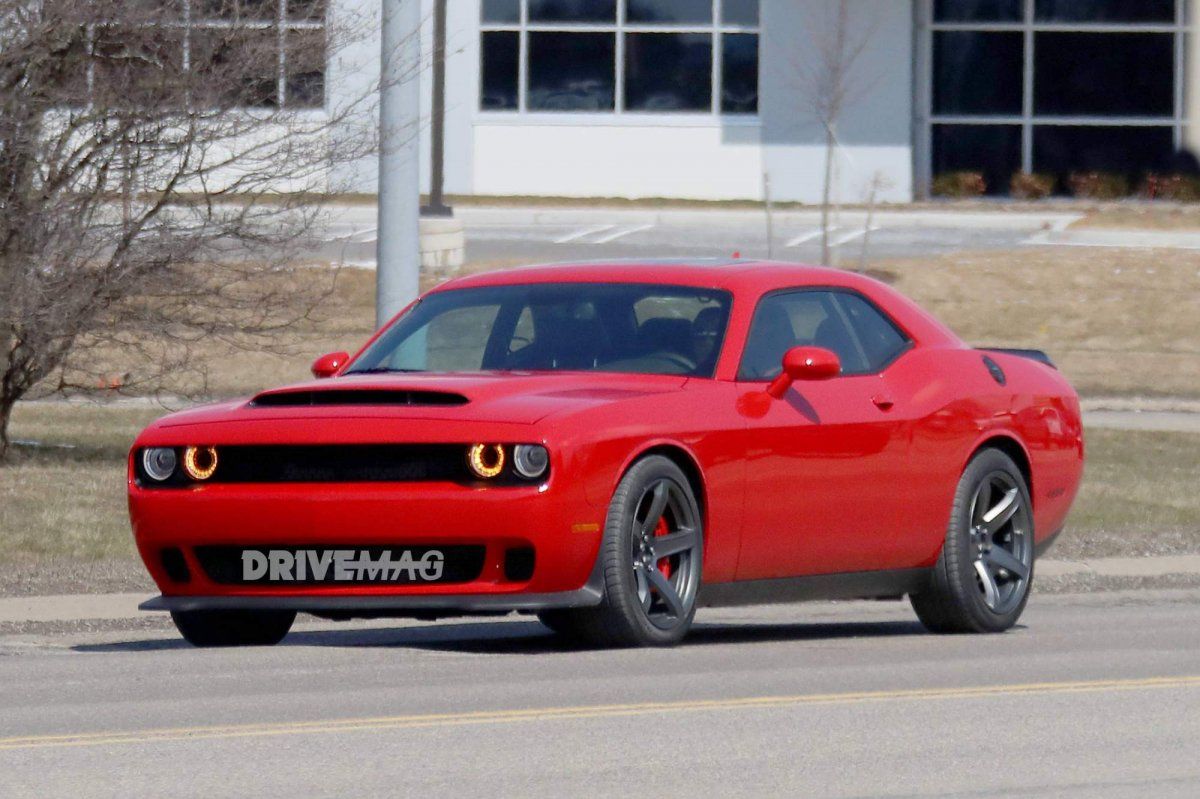 A power upgrade is expected as well, but it will be a modest one, with the 6.2-liter supercharged V8's output set to jump from 707 hp to 725 hp — far from the Demon's 808 hp (840 hp with the optional Demon Crate). As you can see in the photos, the Challenger SRT Hellcat Drag Pack will keep the narrow Challenger body so that it doesn't confuse customers — given that there's already a Hellcat Widebody model that mimics the Demon's appearance.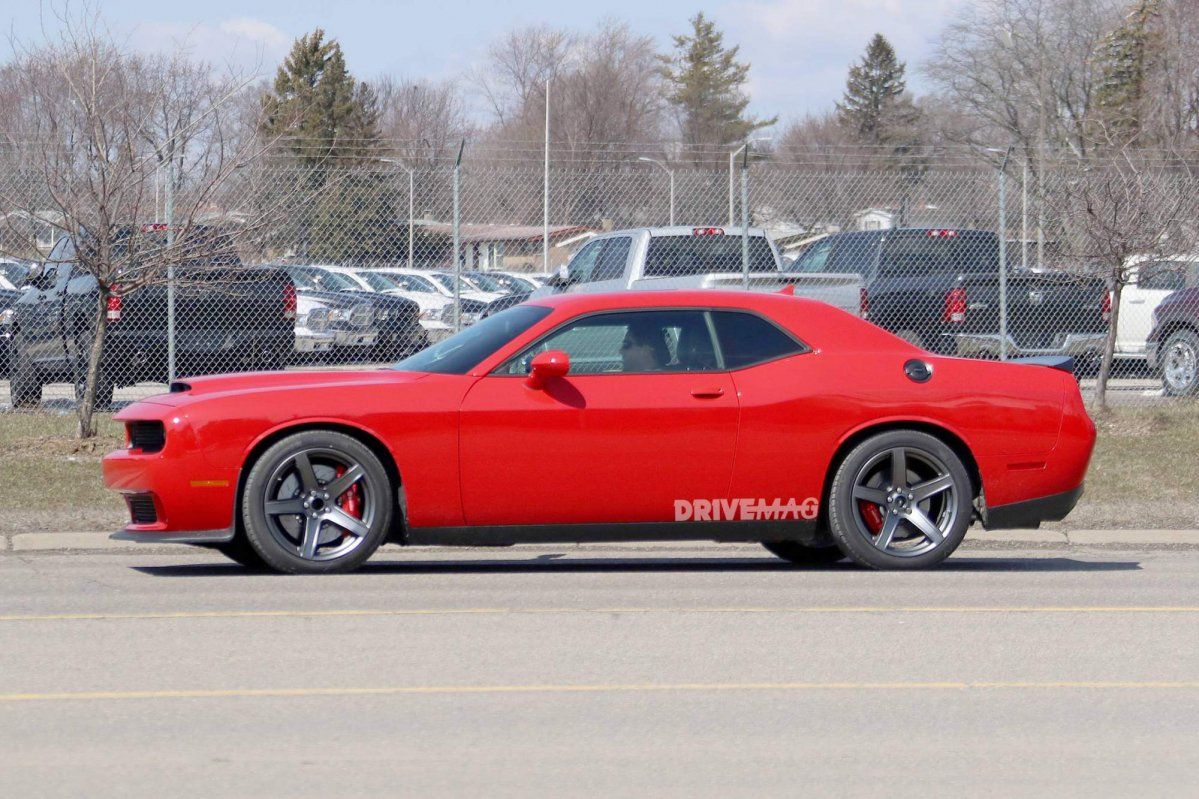 Expect the Hellcat Drag Pack to also feature the Demon's liquid-to-air charge air cooler chiller system, a "Drag Mode" option in the UConnect system, a taller final drive ratio than standard Hellcats, and maybe the Torque Reserve function, TransBrake, and Nitto tires from Dodge's street-legal drag monster.
Dodge's lack of concern for camouflaging the car tells us an official debut is to be expected towards the end of the year, with the Hellcat Drag Pack possibly making an appearance at the Woodward Dream Cruise in August.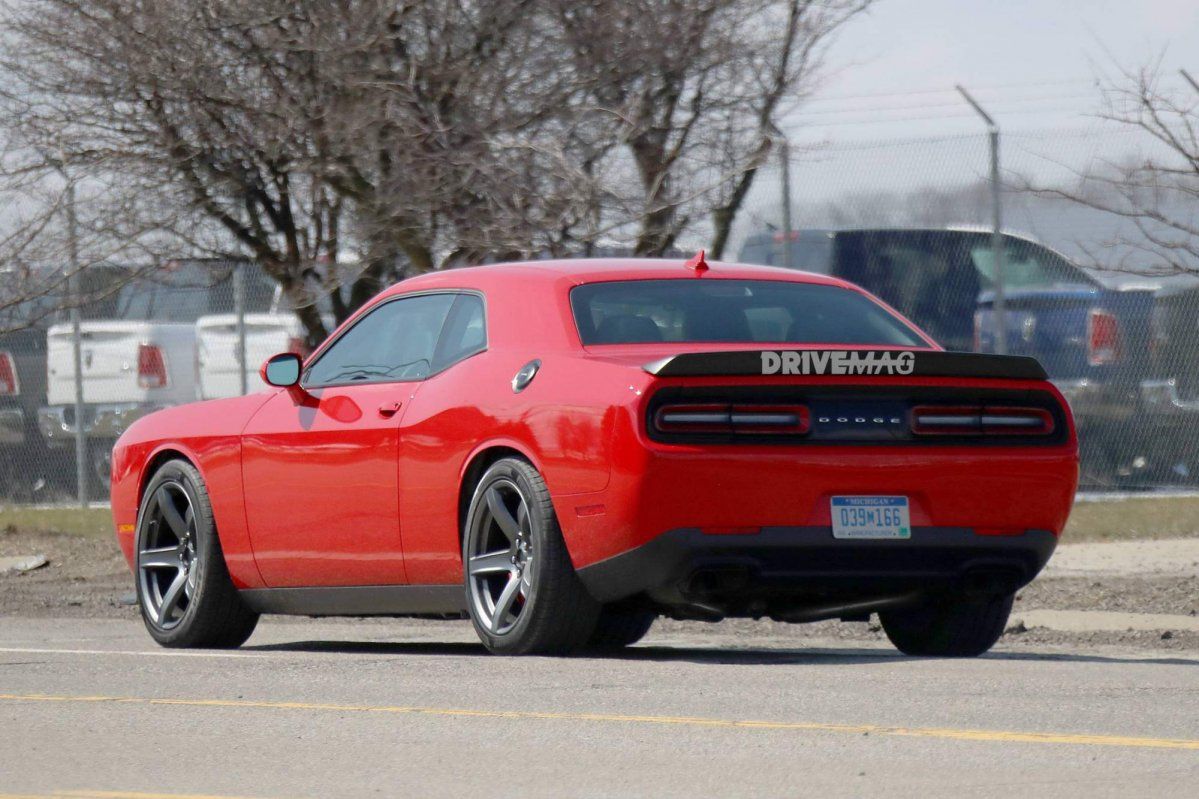 Expect a $10,000 premium over the standard Hellcat when the Drag Pack will arrive in dealerships as a 2019 model. Depending on how many Demon parts it will have, it may turn out to be quite a good deal.
READ MORE: You can look just as good in the Challenger without paying that much money if you opt for the Shakedown Package