It's like a real-life GTA estate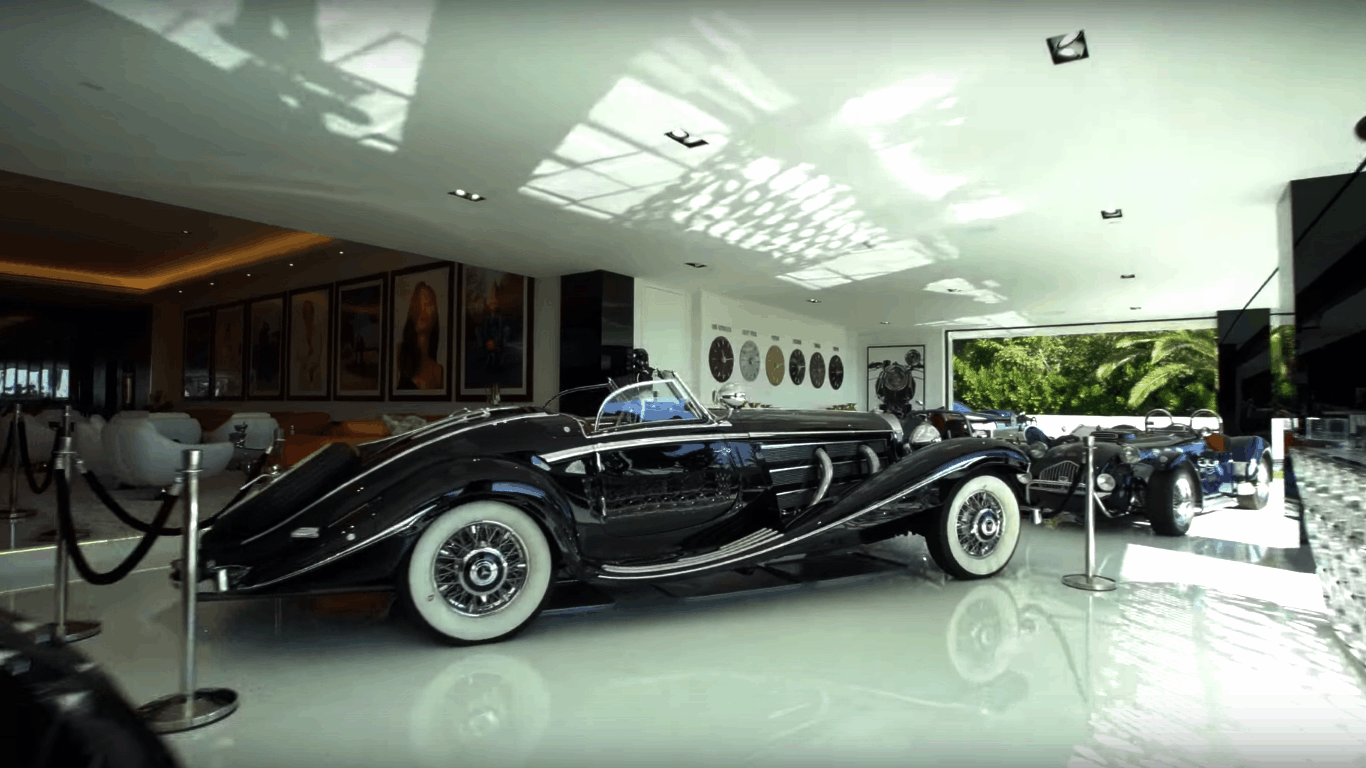 What you'll be looking soon is the most expensive house in the North American continent. The 38,000 square foot estate boasts 12 bedrooms, 21 bathrooms, three kitchens, an enormous pool, a bowling alley and a movie theater, among other stuff. Also, it has art — like a huge, chrome-covered camera.
What we care the most, of course, it's the car collection the house comes with: we don't know if the $30 million figure include the ten motorcycles or if it refers to the 12 cars solely, but it's nevertheless impressive.
As much as we can see in the showcase video, the four-wheeled bit of this house's garage shelters the following: a Spyker C8, Ariel Atom, Morgan 3-Wheeler, Rolls-Royce Dawn, Bentley Continental GTC, Bugatti Veyron, Ferrari 488 GTB, Pagani Huayra. Oh, and a Mercedes-Benz 540K who's worth about half of this collection's value.
If something, this is opulence with a dash of class — and we're referring to the garage, not the whole house. We don't want to say anything about the house because we'd insult it; because it's ugly and cold.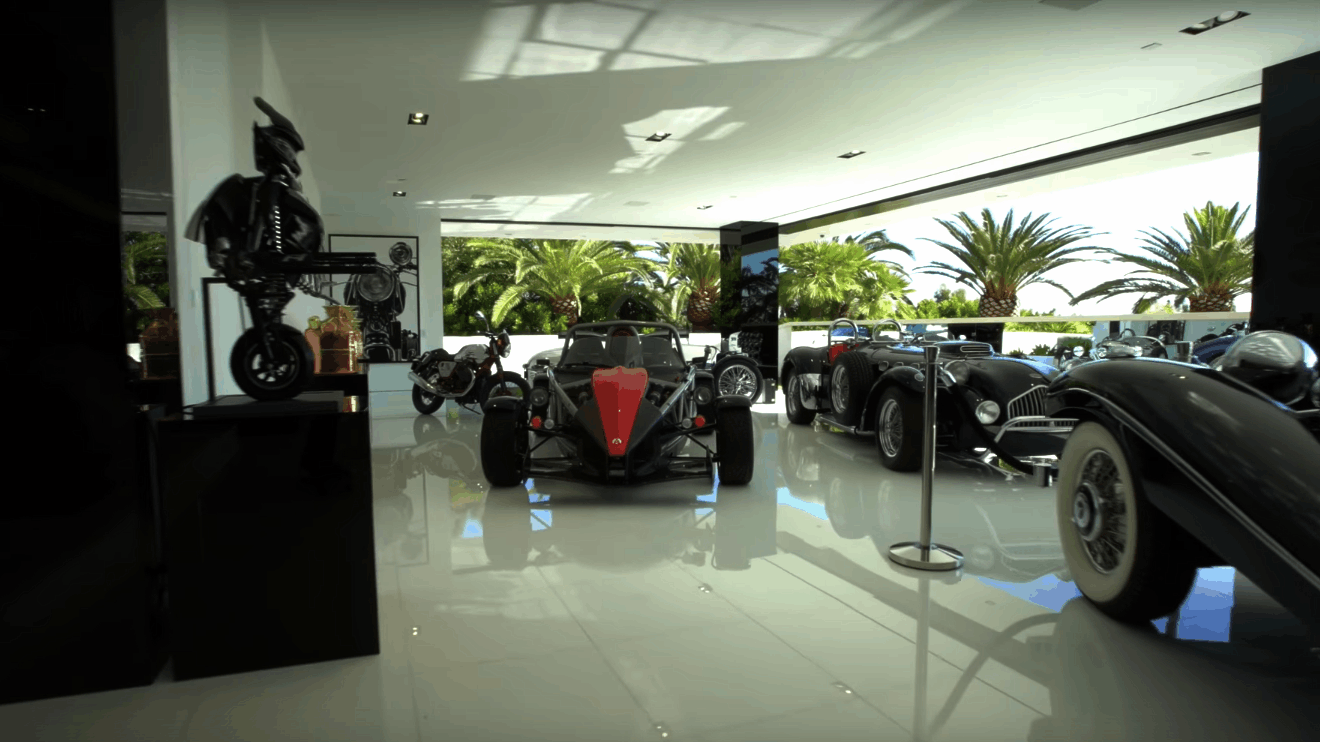 It might have 30 million sour grapes around it, but it's still an ugly house. Sorry. Also, what's with that water toy at the balcony (0:45 mark)?