309 km/h in a Porsche 911 GT3 on the Autobahn is legal and you know you want it
Watch as this 911 is pushed to its limits several times on the highway
Ah, Germany, the paradise of unlimited speed highways! Well, the reality is rather different: finding a stretch of road free enough to go over 190 mph is difficult. But not impossible, as this 911 GT3 POV video shows.
The new Porsche 911 GT3 is a small monster, packing 493 hp (500 PS) and 458 Nm (338 lb-ft) of torque out of a 4-liter naturally aspirated unit. Of course, there are many much more powerful cars out there, but Porsche's secret is in its weight: 1,430 kg (3,153 lb) with a full fuel tank for the PDK-equipped 2018 version gives a power-to-weight ratio of 2.86 kg/PS, which explains its impressive performance: 0-100 km/h in 3.9 seconds and 320 km/h (199 mph) top speed.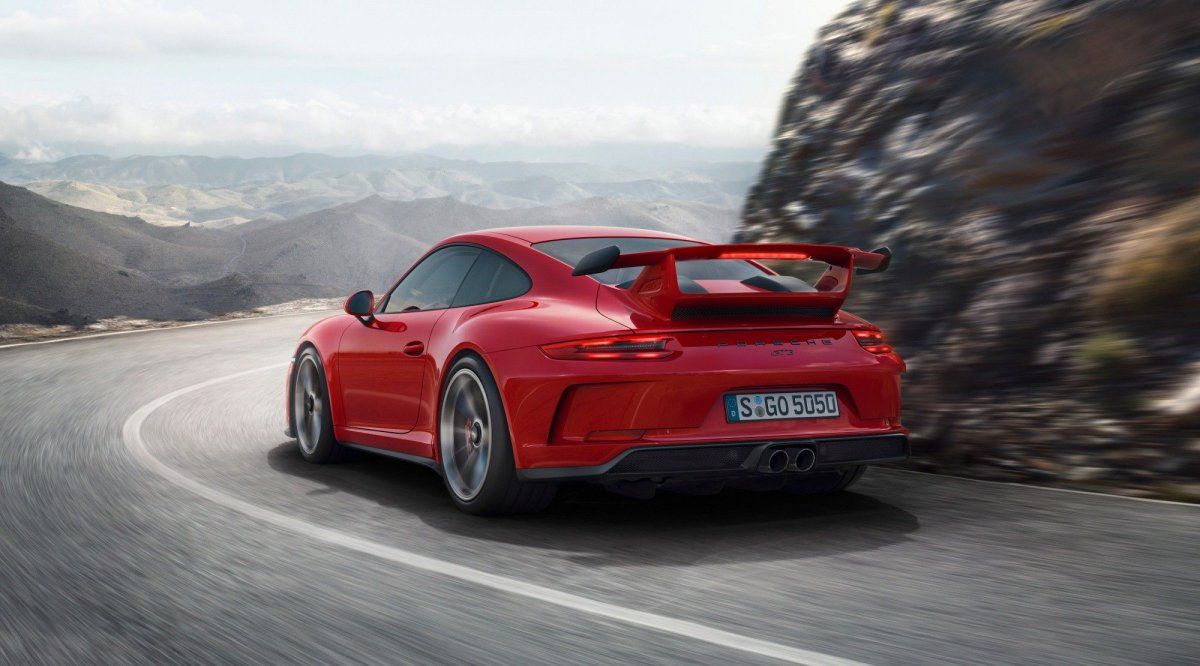 Well, the guys at AutoTopNL took one to its limits on the German Autobahn and found out how fast this rocket really is. Several runs of up to 270 km/h (167 mph) were finally crowned by a 309 km/h top speed (192 mph on the GPS) in complete safety. You can watch the entire suspenseful try below (the top speed is eventually reached at the 7:31 mark).
Now, one word of advice: even if the German Autobahn has some stretches with unlimited speed, it's extremely important to keep a speed well under 200 km/h (124 mph) when passing other cars, as their drivers might be distracted and fail to calculate the actual speed you're coming with. If you want to try this in Germany, please take extra care, just like the driver in the video did: just pace out your pedal-to-the-metal bits with respectful care for the others on the road.
And, of course, take a car like the amazing 911 GT3 to a proper track or on a winding road in the Alps - it's not just about what it can do in a straight line; it's what it does around bends that counts more!
NOW WATCH: Alfa Romeo Giulia Quadrifoglio vs Porsche 911 GT3 battle on the Nurburgring
SEE MORE: what a legendary driver says about the new 911 GT3 would probably make you weep you're not a millionaire (yet).