It's engineered to drive over rough terrain at 100 mph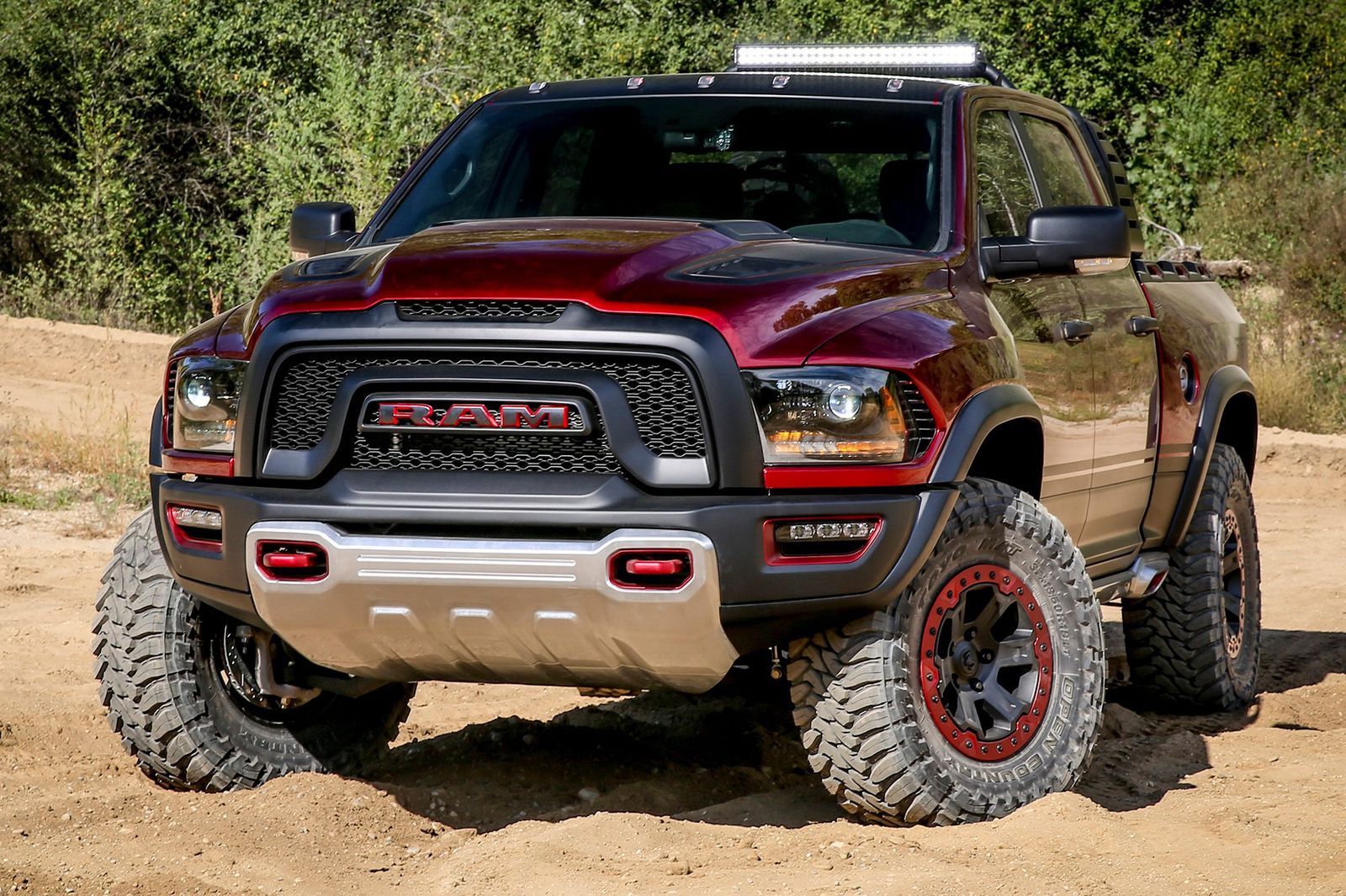 The Ram Rebel has just got more brutish with the new TRX Concept, a 100-mph off-road pickup powered by a 575 hp supercharged V8 engine.
A concept, for now, the Ram Rebel TRX is an engineering, design and consumer-interest study for an extreme performance half-ton pickup. If it makes it into production, it will become the most powerful factory-engineered half-ton pickup ever. Take that, Ford F-150 Raptor!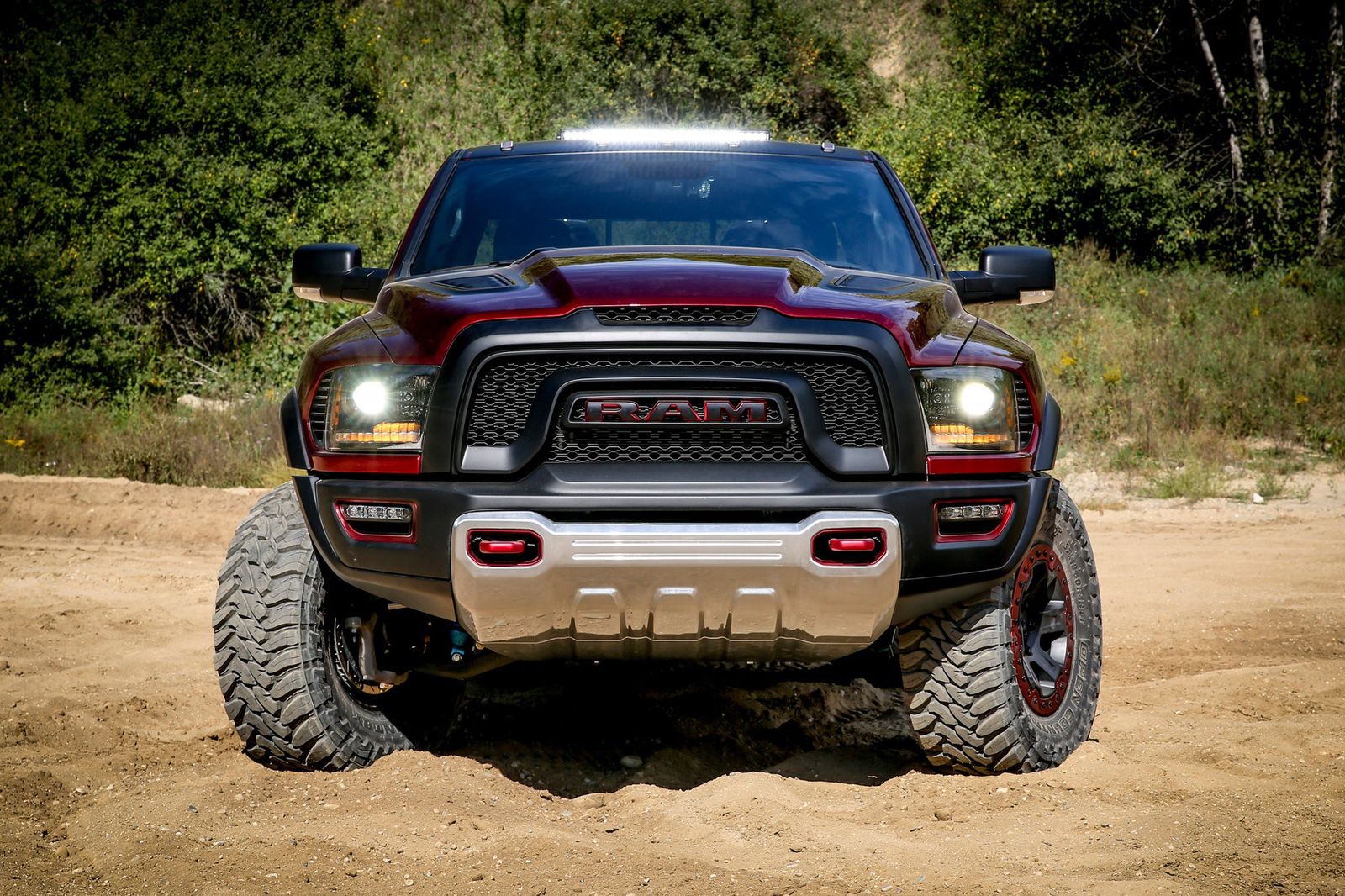 The heart of the concept is a 6.2-liter supercharged HEMI with 575 horsepower, the most powerful Ram 1500 the company has ever built. The engine is mated to the TorqueFlite 8HP70 eight-speed automatic transmission which sends power to all four wheels via Ram's 4×4 Performance Control System with a BorgWarner 44-45 transfer case. The system has different modes of operation (Normal, Wet/Snow, Off-road, and Baja) for various terrains.
The Ram Rebel TRX Concept uses a standard Ram 1500 front axle with an open differential and custom CV half-shafts to handle the wider track dimension. To make room within the fender wells for the aggressive-looking 37-inch tires the spindles are moved forward. At the rear, the truck packs a Dynatrac Pro 60 axle that spools power through an electric, selectable locker to 35-spline, 1.5-inch axle shafts.
Compared to the standard Ram 1500, the Rebel TRX has a 40 percent increase in suspension travel (13 inches compared to 9 inches), resulting in a bigger ground clearance that helps it drive over obstacles at high speed. The adjustable, performance coil-over shocks also contribute to that.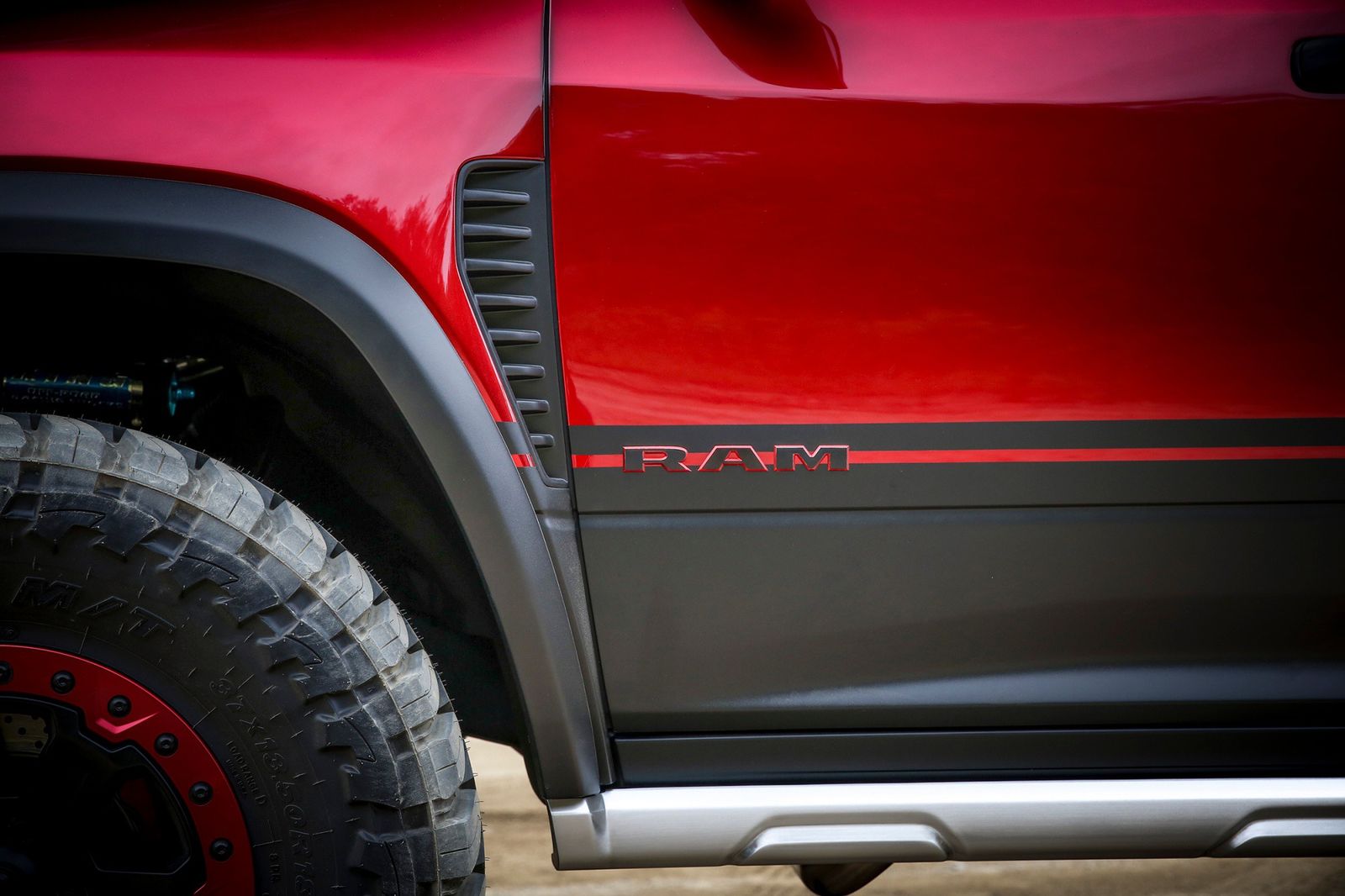 Styling-wise, the Ram Rebel TRX borrows color combinations are borrowed from the Rebel and Power Wagon models. However, it has a much more aggressive appearance thanks to the unique RAM front grille and steel bumpers, huge fender flares, a hood from the taller Ram Heavy Duty, Mopar custom beadlock wheels, side exhaust ports, and more.
The interior borrows design cues from the Ram Rebel but adds unique features, materials, and colors, including carbon fiber, luxury leather/suede and six-point harnesses.