As far as all-rounders go, this one will be hard to top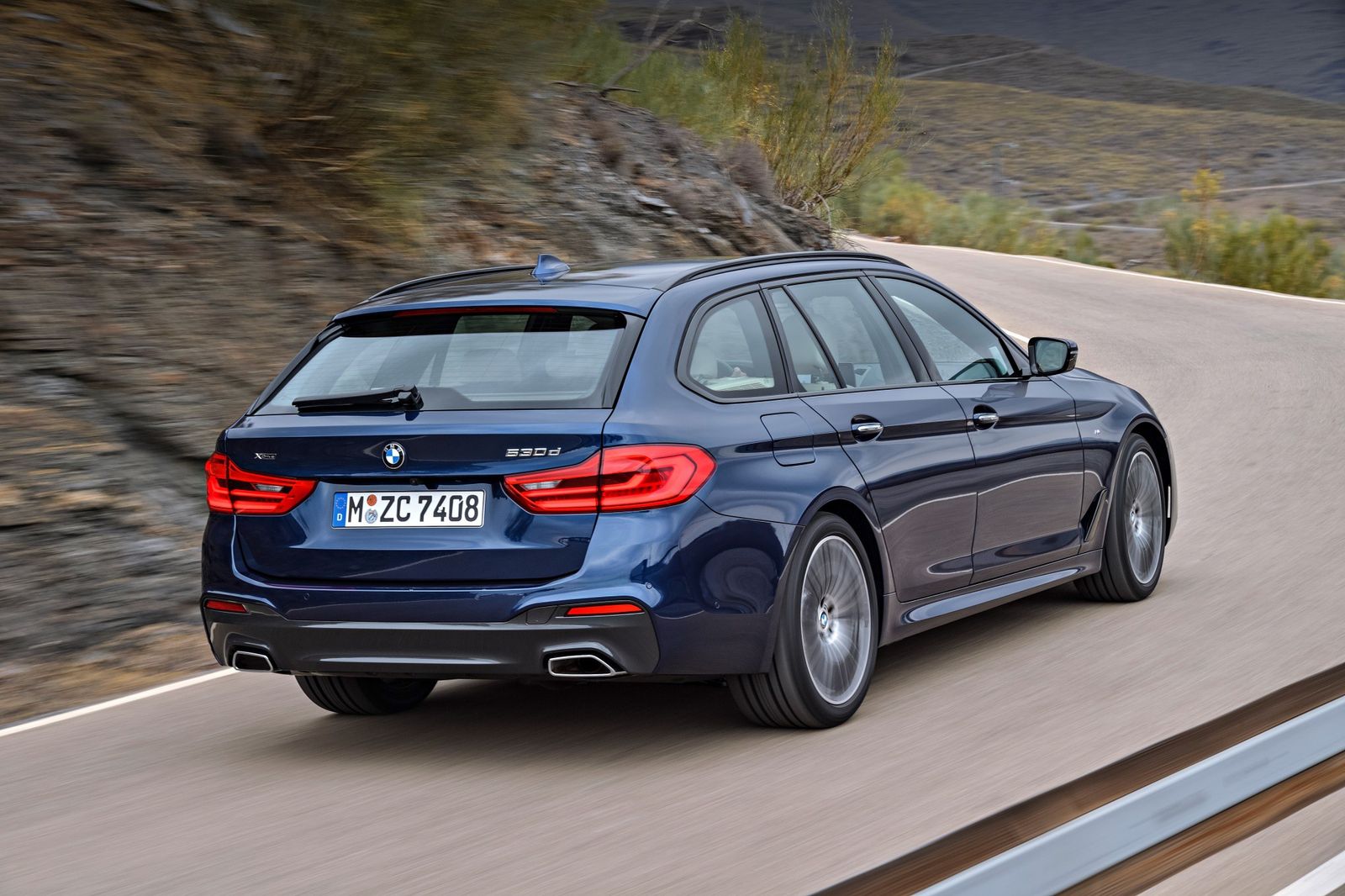 Over the years, if the BMW 5 Series sedan wasn't practical enough, but you didn't want to give up the driving pleasure, you could always go for the 5 Series Touring.
Thankfully, BMW carries on this tradition with the latest generation of its executive model, which has just been unveiled in estate body style.
Compared to its predecessor, the new Touring is said to offer more room inside for all passengers as well as for luggage. Boot capacity increases to 570 liters (1,700 liters with the rear seats folded), while permissible load grows by up to 120 kg to 720-730 kg.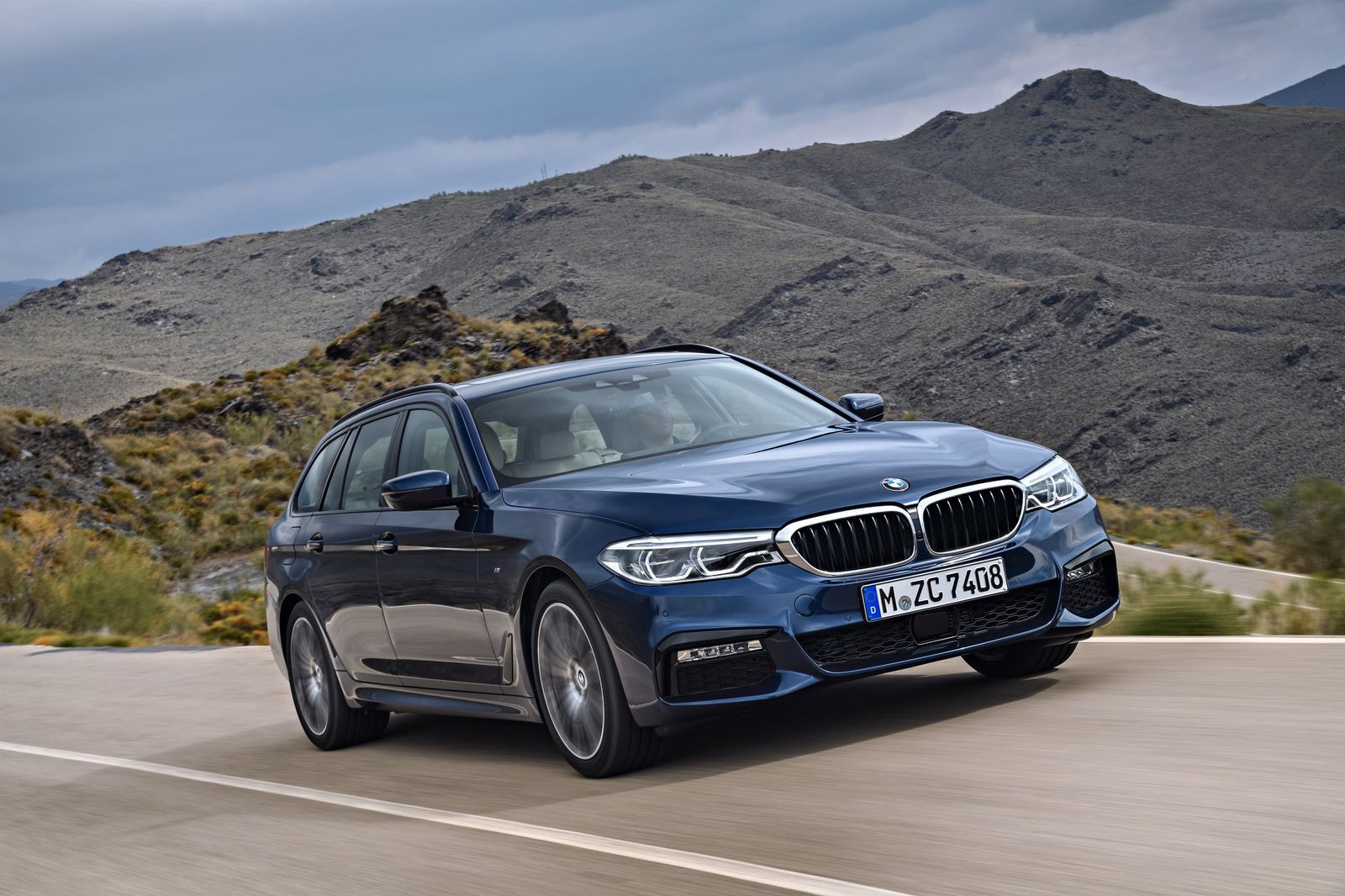 Modularity highlights include the 40:20:40 split/folding rear seat backrest operated by an electric remote release, the separately-opening rear window, and automatic tailgate operation.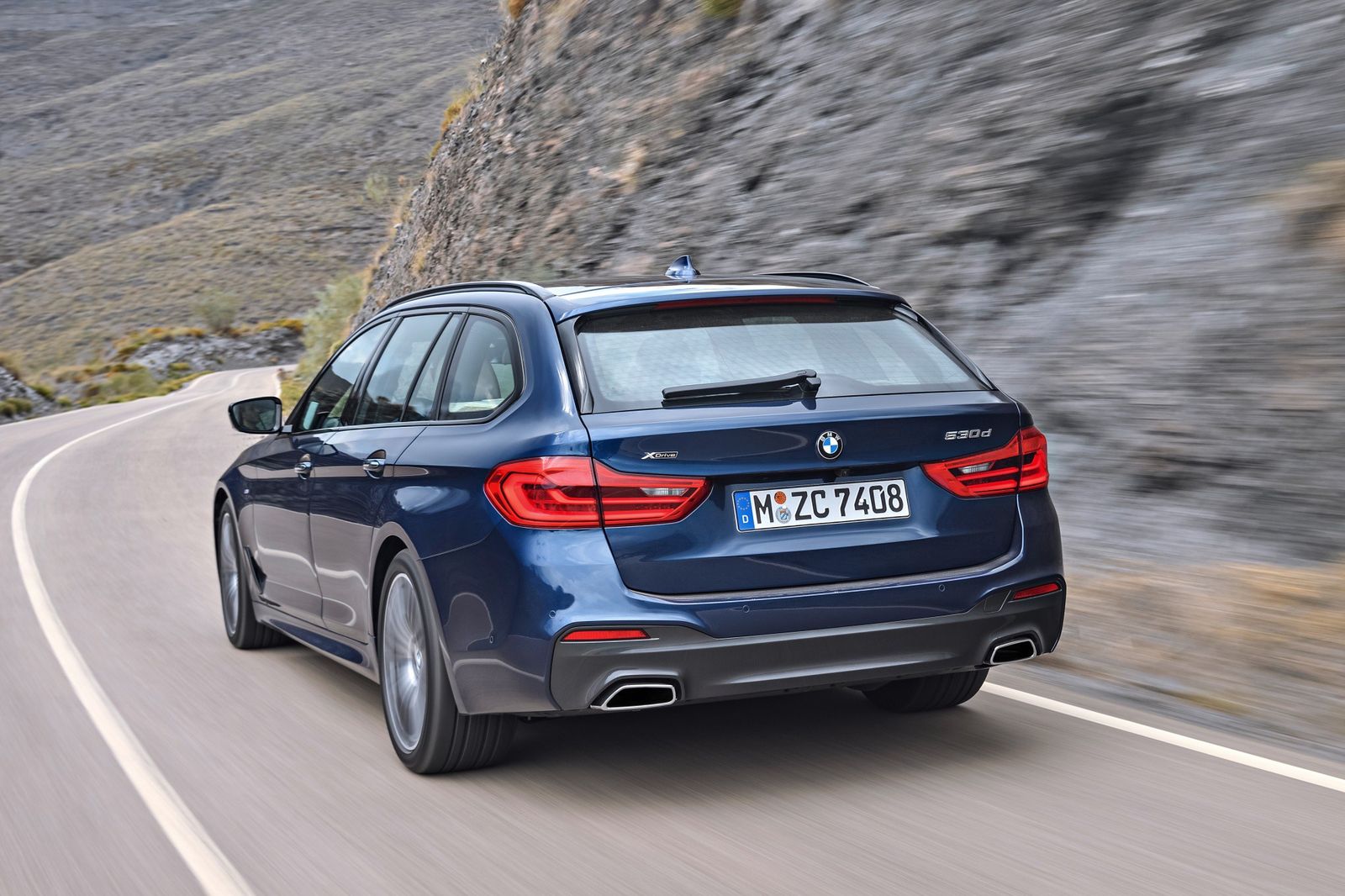 Handling-wise, BMW claims the Touring will deliver the same driving thrills as the 5 Series sedan, thanks to the lighter platform, stiffer body, optimized aerodynamics, and new powertrains. The new premium estate comes as standard with an automatic self-leveling rear air suspension, and benefits from optional extras such as Dynamic Damper Control, Adaptive Drive system with active roll stabilization, Integral Active Steering, and M Sport suspension with a 10mm drop in ride height.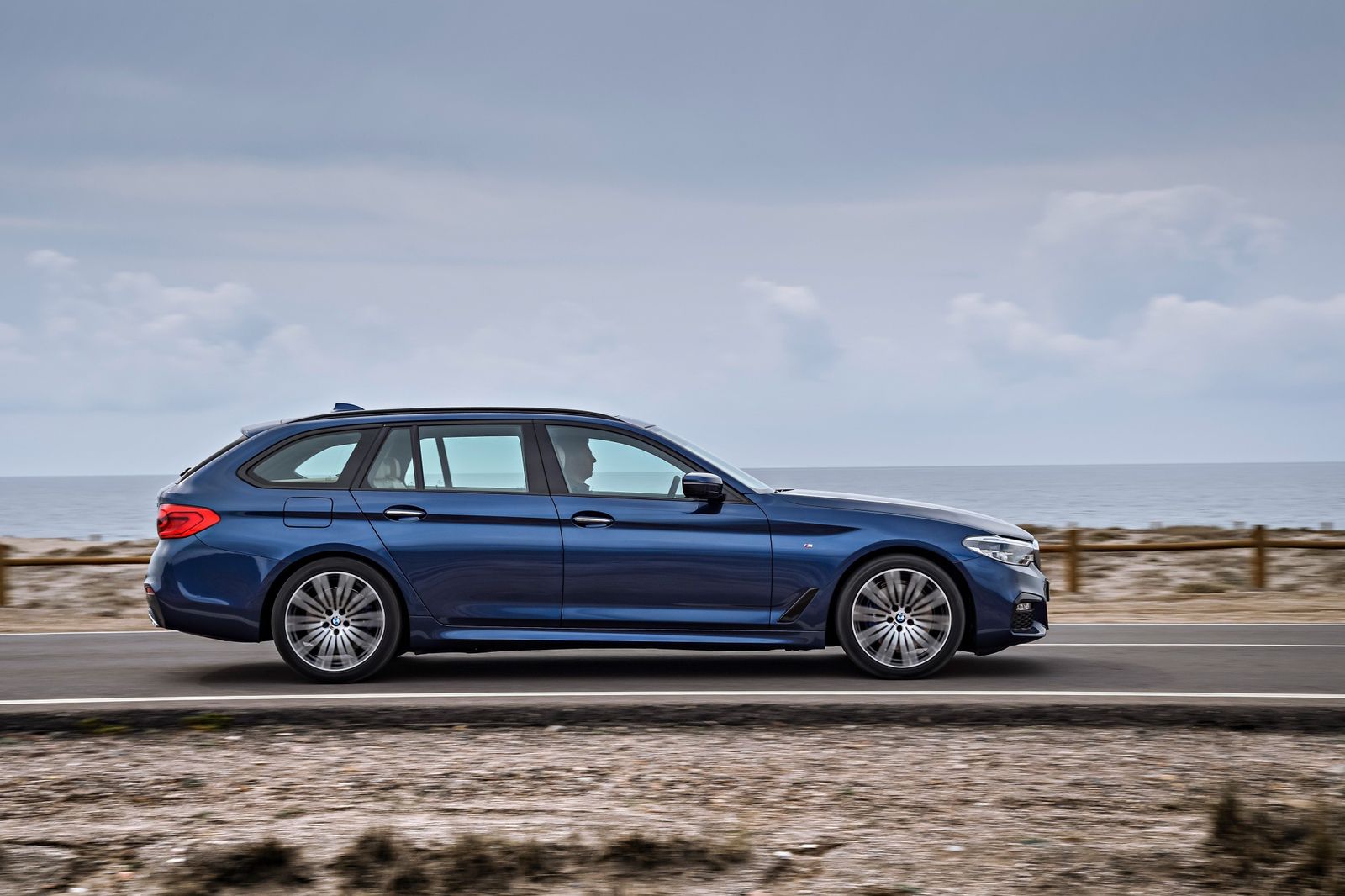 At the sales debut, the new wagon will offer four engine options with BMW TwinPower Turbo technology, as well as two all-wheel-drive versions. Overall, BMW claims the new 5 Series Touring's fuel consumption and emissions are 11 percent lower than the previous generation model's.
The 5 Series Touring debuts with two gasoline engines and two diesels: the 530i and 540i xDrive, the 520d, 530d, and 530d xDrive. All are mated as standard to an eight-speed Steptronic automatic transmission, except the 520d, which comes with a six-speed manual.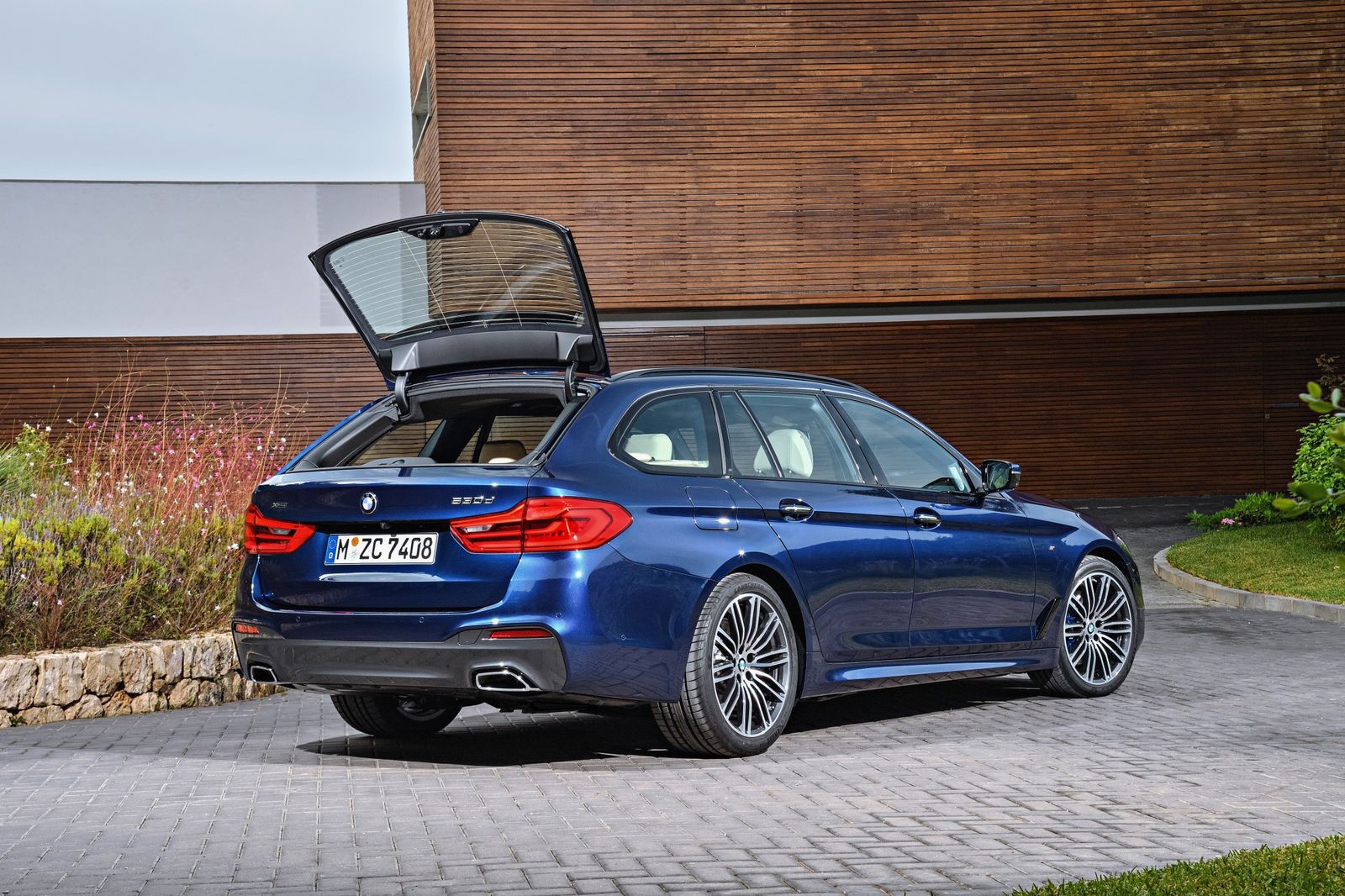 The base gasoline engine is a 2.0-liter turbocharged four-cylinder unit delivering 249 hp (252 PS) and 350 Nm (258 lb-ft) of torque. The 530i Touring goes from 0 to 100 km/h in 6.5 seconds and reaches a maximum speed of 250 km/h (155 mph).
Next in line is a 3.0-liter six-cylinder in-line gasoline unit delivering 335 hp and 450 Nm (332 lb-ft) of torque. Offered with xDrive as standard, it covers the 0-100 km/h sprint in 5.1 seconds and tops out at 250 km/h (155 mph).
Moving on to the diesels the entry-level unit is a 2.0-liter four-cylinder turbo with 187 hp (190 PS) and 400 Nm (295 lb-ft) of torque. The manual 520d Touring goes from 0 to 100 km/h in 8 seconds (7.8 s with the optional auto) and reaches a top speed of 230 km/h (143 mph). It's also the most economical engine, with a claimed average fuel consumption as low as 4.3 l/100 km (54.7 mpg US) with the 8-speed auto.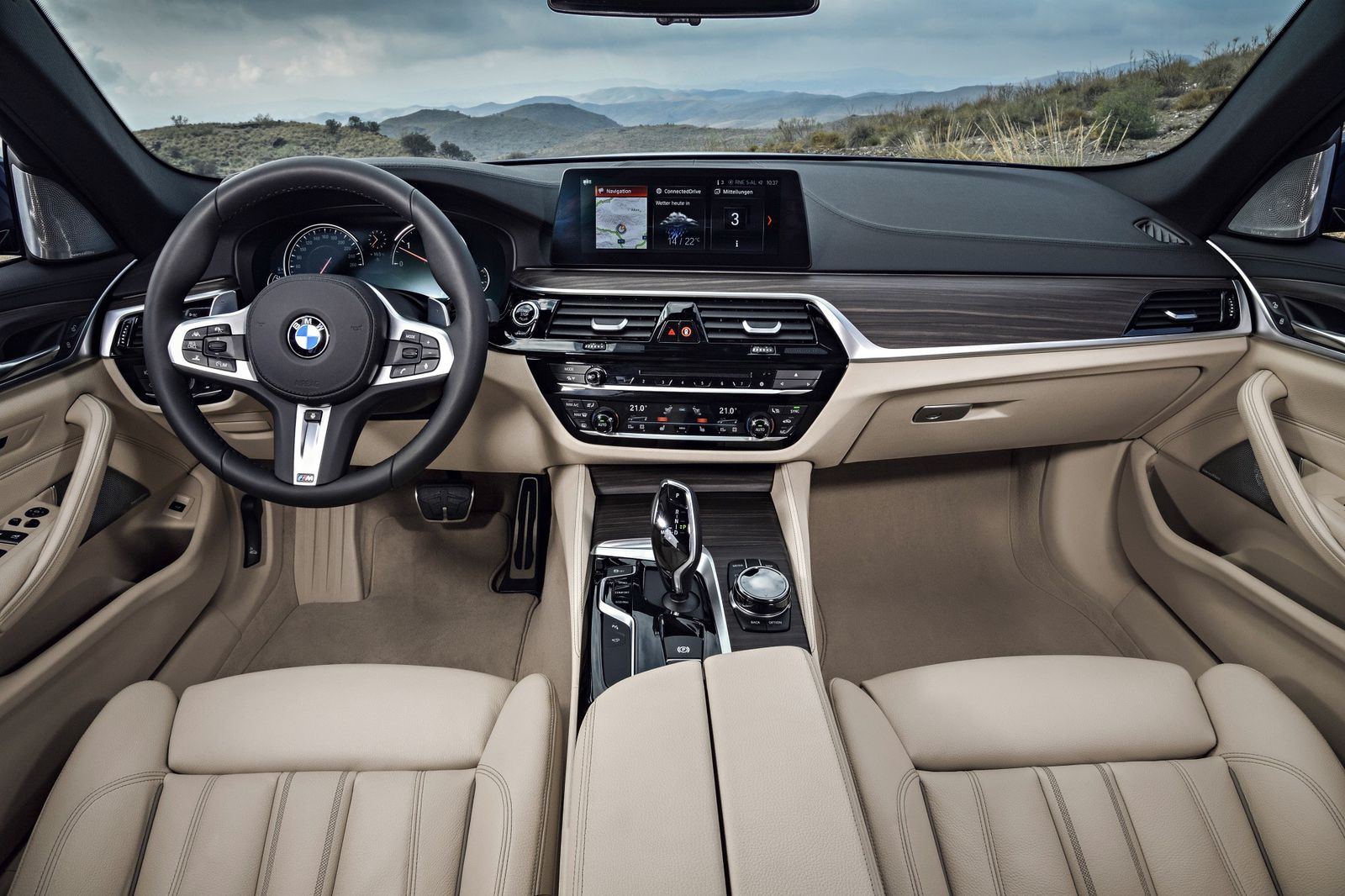 Finally, the 3.0-liter straight-six turbodiesel produces 261 hp (265 PS) and 620 Nm (457 lb-ft) of torque. Offered with standard rear-wheel-drive or optional all-wheel-drive (both with the 8-speed auto), it goes from 0 to 100 km/h in 5.8 s (5.6 s with the auto) and tops out at 250 km/h (155 mph).
Debuting at the Geneva Motor Show, the all-new 5 Series Touring will arrive in European dealerships in June.