It will also feature a more aggressive design, according to the automaker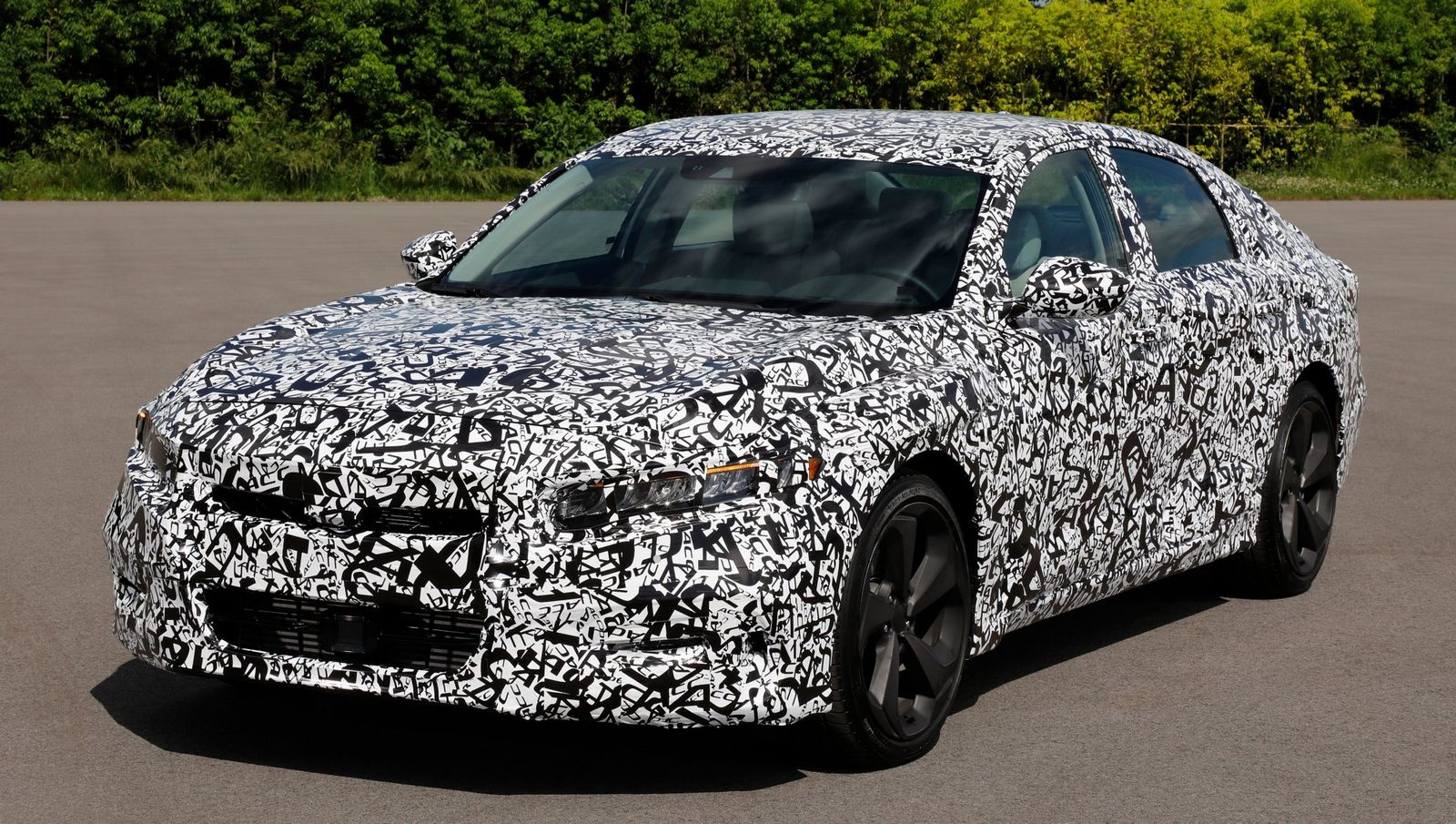 This year will mark the arrival of the tenth-generation Honda Accord sedan, which the company promises it will be "the most stylish and fun-to-drive Accord ever."
There are many new features to back that bold statement, and Honda has disclosed some of them along with a photo of a fully-camouflaged car. While it doesn't allow us to see too much, the prototype seems to feature an evolution of the current model's design, with a lower and wider body.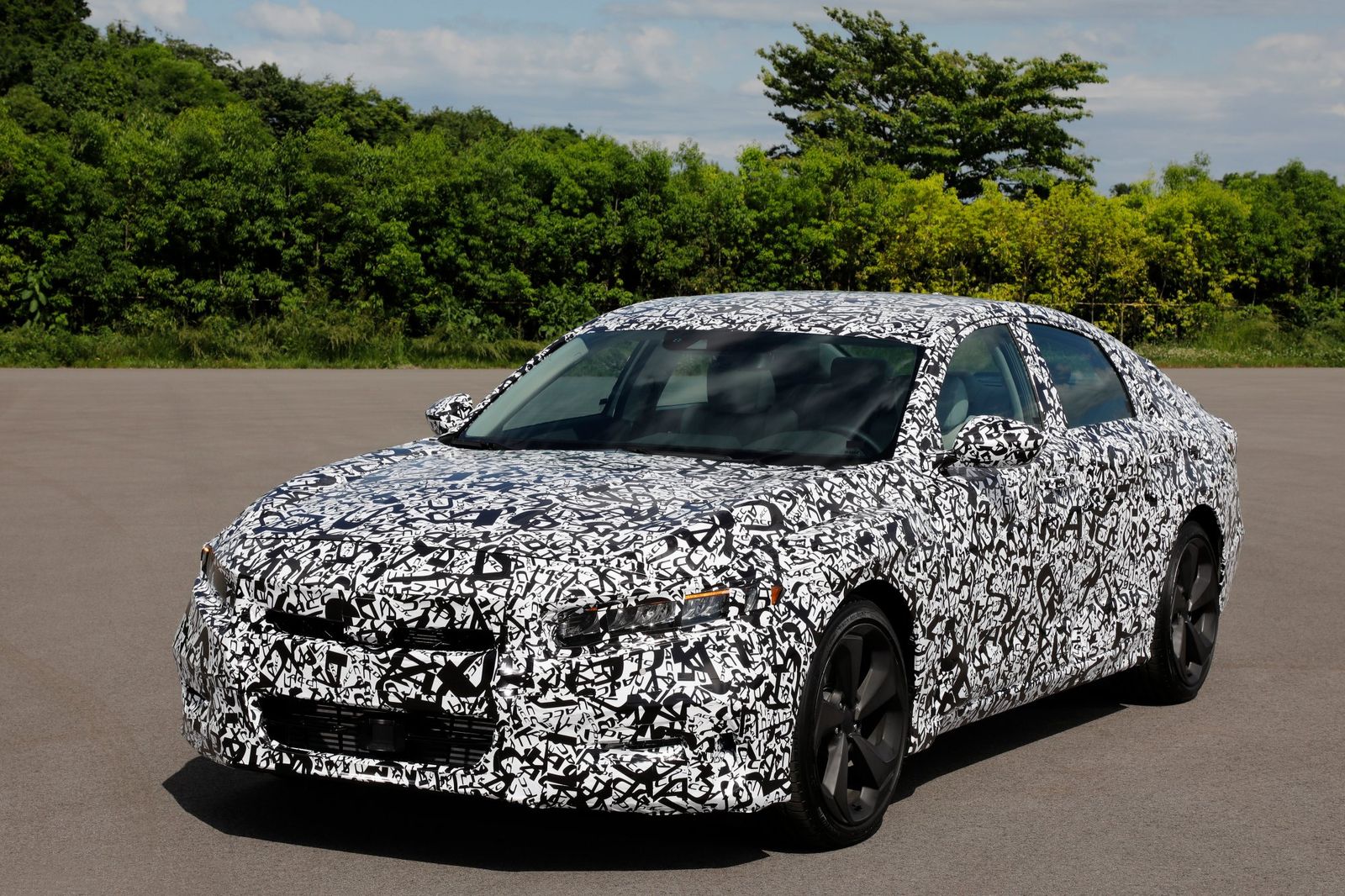 More importantly, the 2018 Accord will feature two direct-injected and turbocharged four-cylinder engines. A 1.5-liter direct-injected DOHC Turbo with dual variable cam timing (dual VTC) will be mated to either a CVT or 6-speed manual transmission, while a 2.0-liter direct-injected DOHC Turbo with i-VTEC valvetrain will be linked to 6-speed manual or a 10-speed automatic — marking the first time a front-wheel-drive car gets a 10-speed auto.
Besides the turbo engines, the upcoming Accord will feature the next-generation of Honda's two-motor hybrid powertrain which operates without the use of a conventional automatic transmission. There's no word on a V6 engine option, however.
"With these three advanced new powertrains, the tenth-generation Accord will be the most fun-to-drive, refined and fuel-efficient Accord yet."
Jeff Conrad, senior vice president and general manager of America Honda Motor
The 1.5-liter and 2.0-liter turbocharged engines will be built at Honda's Anna, Ohio engine plant, the CVT at the company's Russells Point, Ohio plant, and the new 10-speed automatic transmission at Honda's Tallapoosa, Georgia plant.
More information will be released closer to the new Accord's U.S. debut in fall 2017.