It's probably the most standard feature-rich car in its class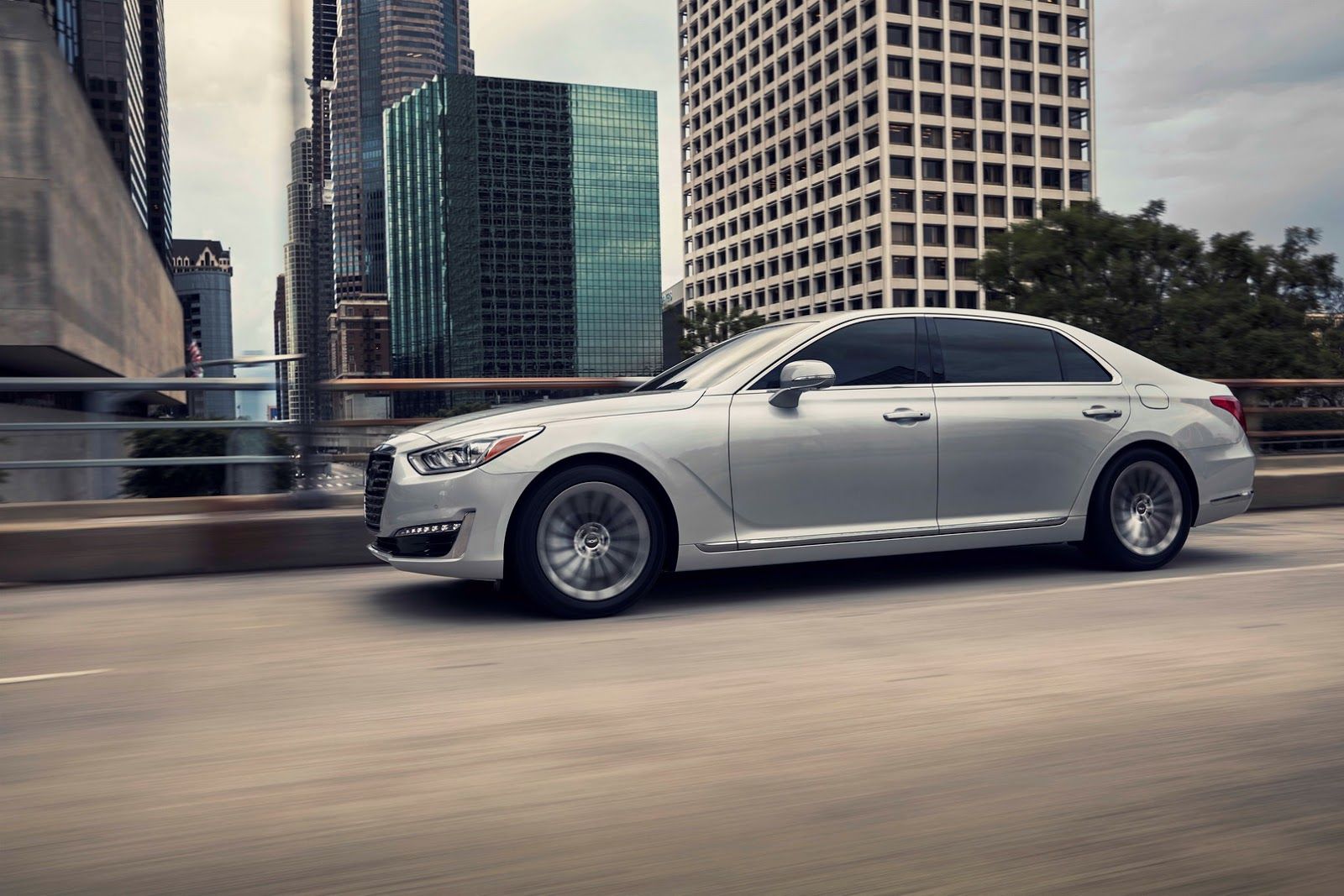 Hyundai's all-new Genesis G90 is the (slightly larger) replacement for the old Equus and is set to change the brand's perception… by being sold under a new premium sub-brand. It needs to be really competent as it goes up against the ubiquitous Mercedes S-Class, the rolling tech fest that is the BMW 7-Series and even that nuclear launcher briefcase on wheels, the Cadillac CT6.
We've seen plenty of photos of it before and also had some technical specs provided, but now the manufacturer has expanded on both.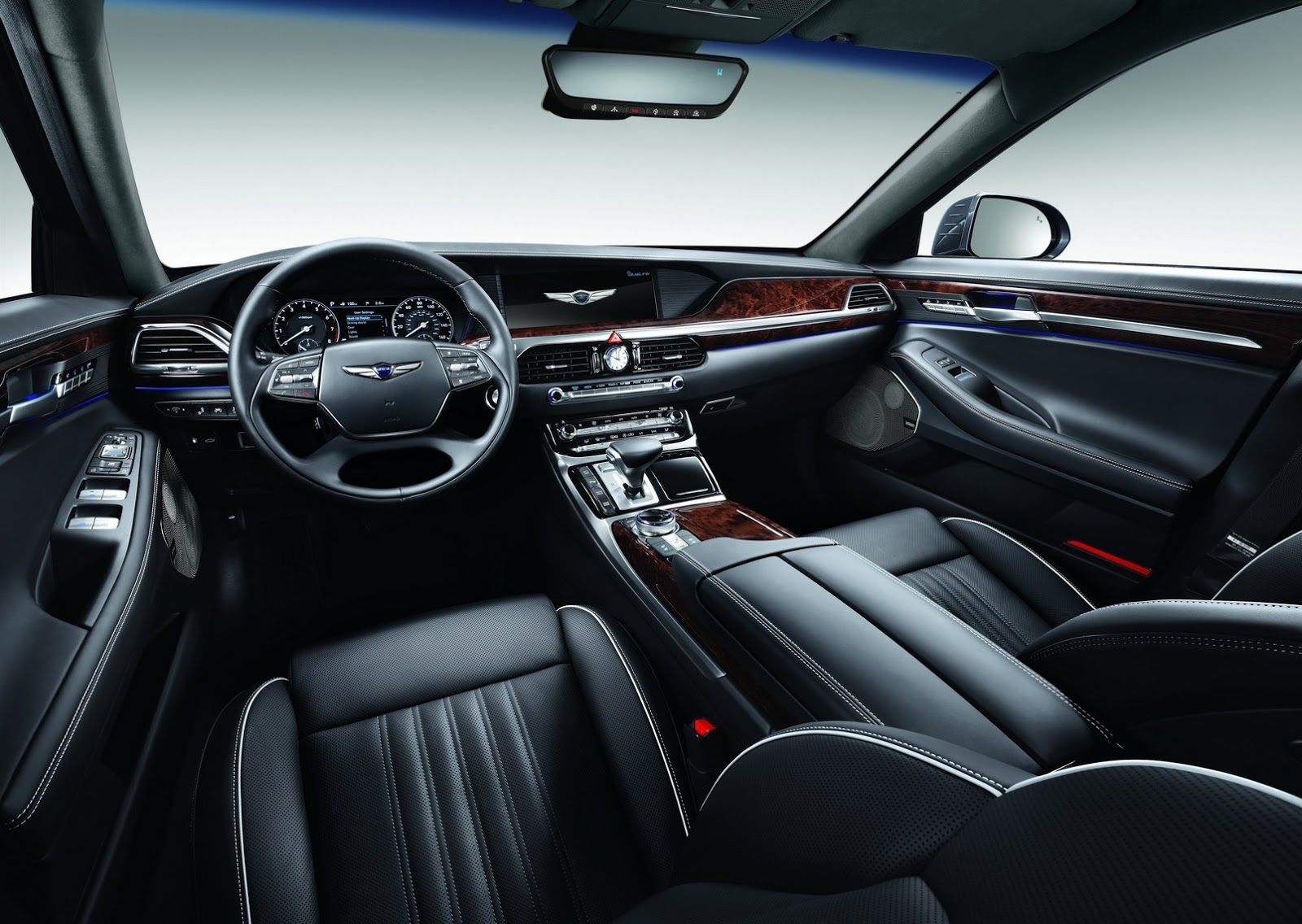 Genesis promises "better handling precision" over previous luxo-Hyundais, stating that its new G90 "has an advanced ultra-rigid body structure composed of 52 percent Advanced High Strength Steel (AHSS), along with more than 650 feet of advanced structural adhesives, like that used on jet aircraft." They say the car's chassis is actually lighter and stiffer than that of the S-Class, as well as providing 6 percent better torsional rigidity.
In the US, the G90's engine range will be limited to two units and kick off with the much talked-about 3.3-liter twin-turbo V6 with 365 hp and 376 lb-ft. The other engine is a naturally-aspirated V8 with 420 hp and only marginally more torque, at 383 lb-ft. Both engines get an eight-speed automatic gearbox as standard (the only option), but both give you the choice of all-wheel drive.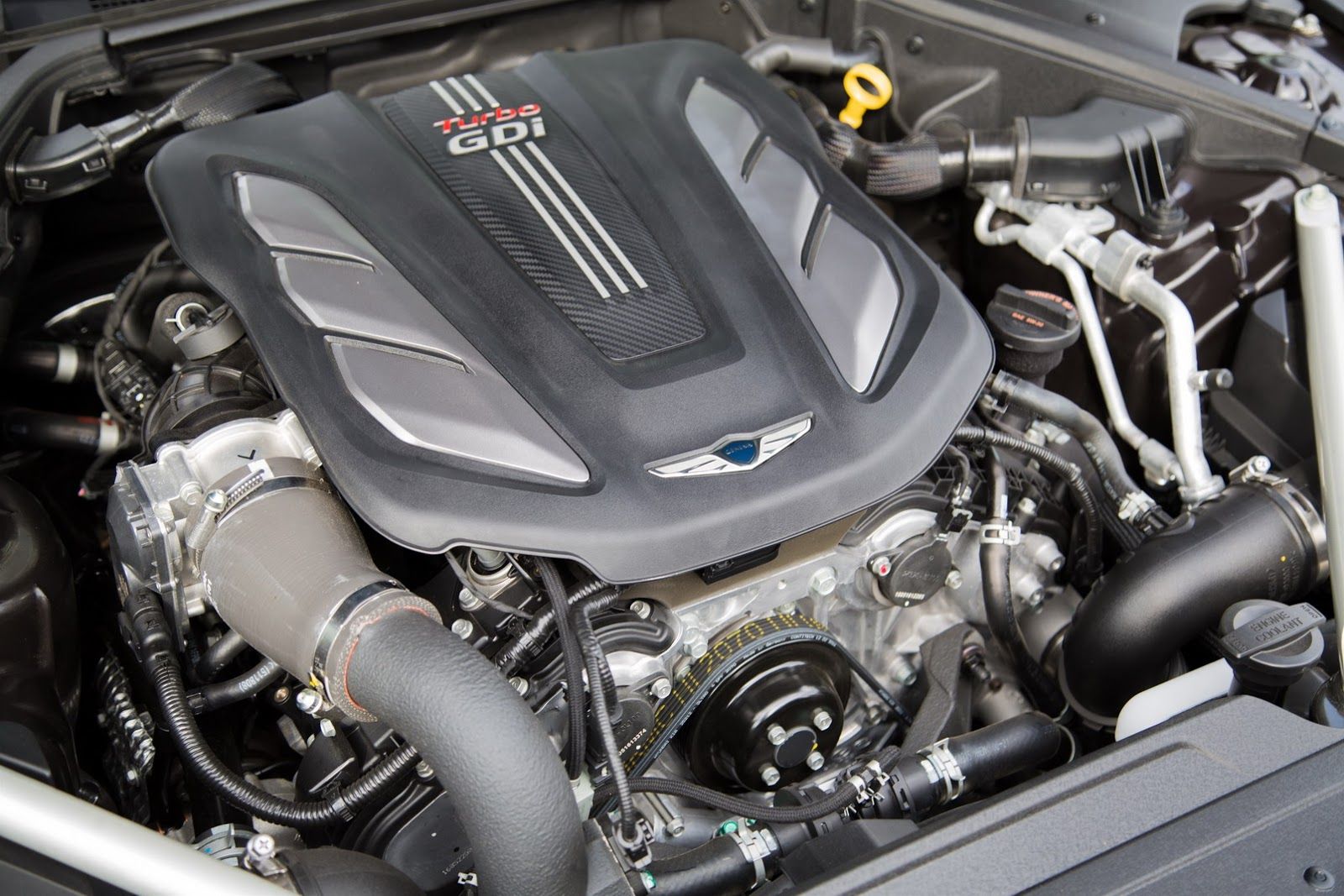 The driver will be able to adjust the driving experience by selecting from among the four available modes, which are similar to what competitors offer: Eco, Smart, Sport and Individual; the latter allows the driver to tailor each of the specific settings that these modes affect manually.
On the safety front, all G90s come with nine standard airbags and the most complete slew of standard active and passive safety aids in the industry; no fewer than 11 different systems are offered, including AEB with pedestrian alert, smart cruise control with stop and start capability, a color HUD and a high beam assist, to name but a few.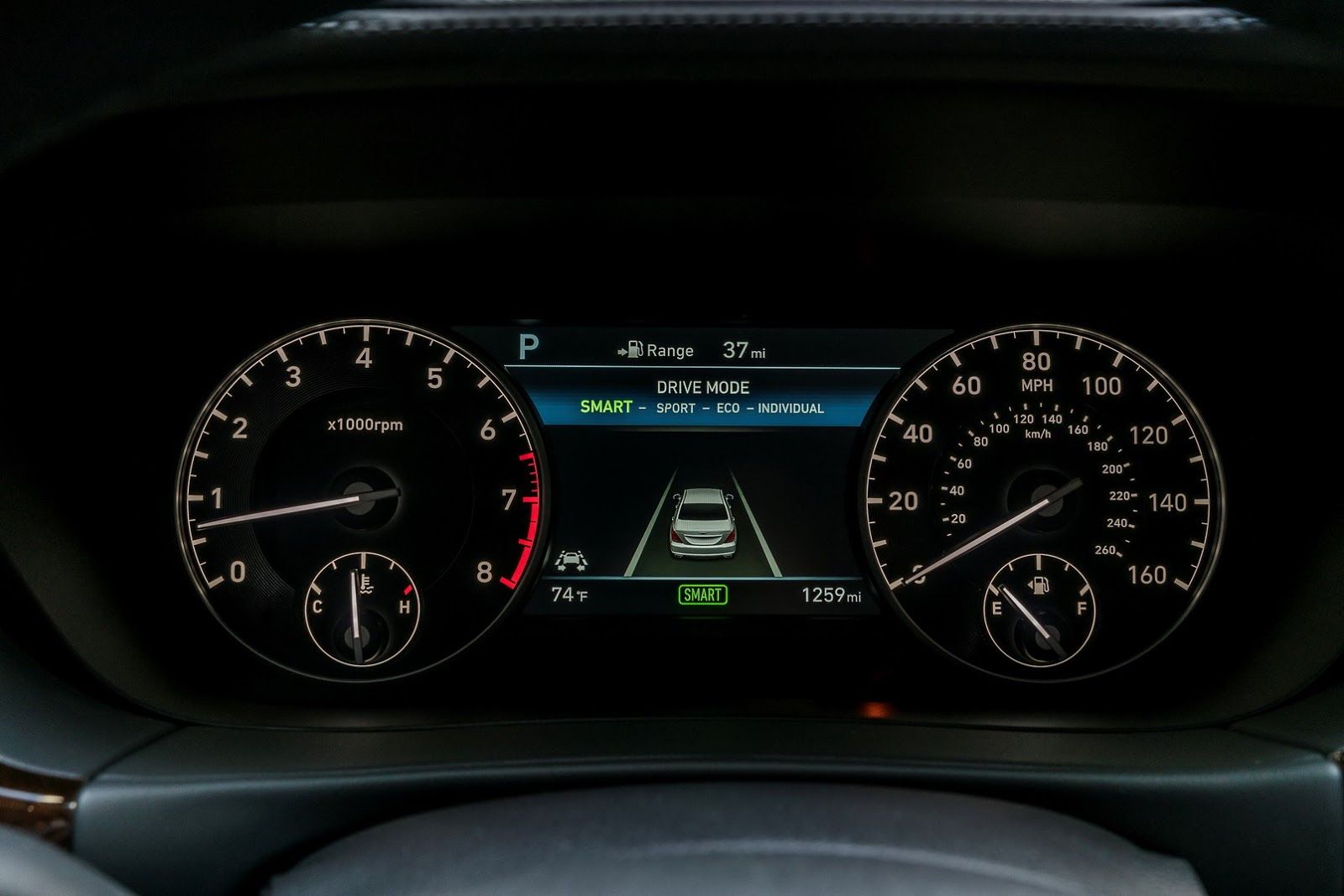 Inside, owners will be treated to a 12.3-inch touchscreen on the center stack, a 22-way-adjustable driver's seat (and 16-way-adjustable passenger's seat), and even the (standard) heated rear bench can be reclined electrically on V8 models. The car also promises top notch build quality and materials, a high-fidelity 17-speaker sound system and a price that will undercut rivals; it has not been revealed yet, but it should start from around $60,000 to $65,000.