Only 25 examples will go on sale, though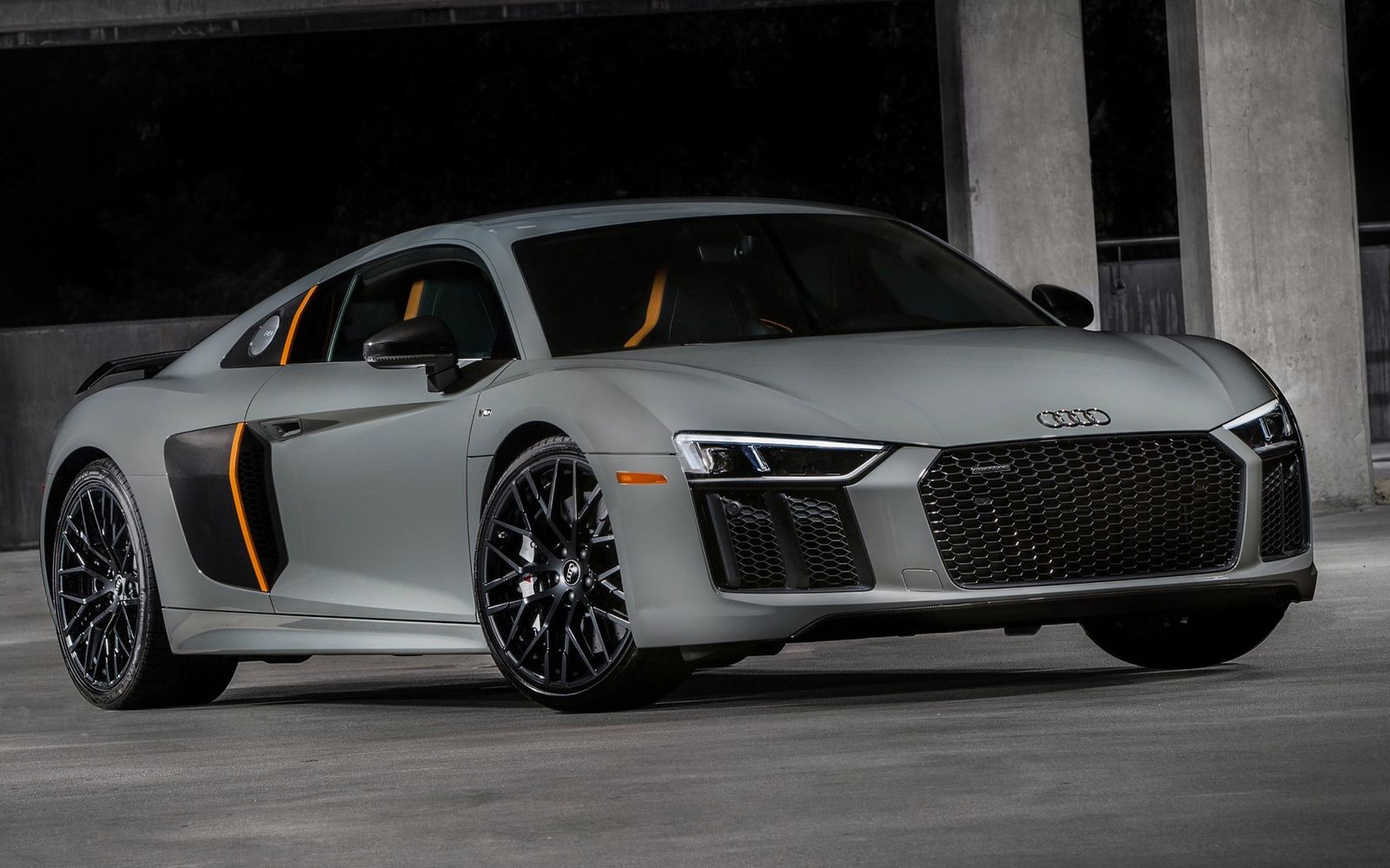 Audi has unveiled the 2017 R8 V10 Plus Exclusive Edition, a limited run model for the United States that comes with full LED headlights with laser high beam module.
Audi will debut its production laser lights in the United States at the 2016 Los Angeles Auto Show (November 18-27) with the R8 V10 Plus Exclusive Edition. Each headlight contains one laser module that operates with four high-intensity laser diodes. Each module bundles these diodes into a blue laser beam that is then converted into a bright white light.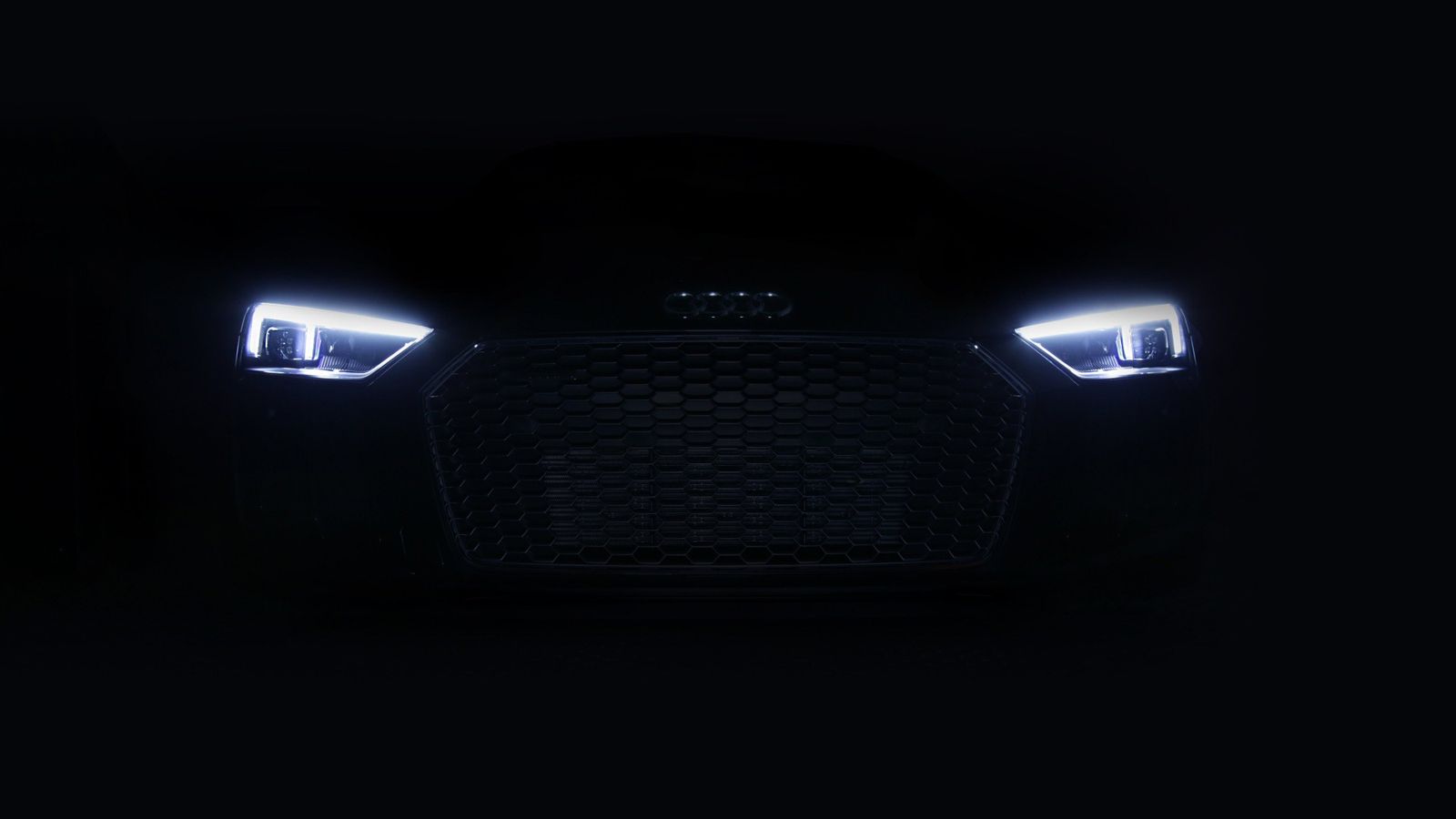 The laser headlights can be recognized by their blue signature in the headlamp housing. The laser beam pattern is active at speeds exceeding 40 mph (64 km/h) and supplements the LED high beam.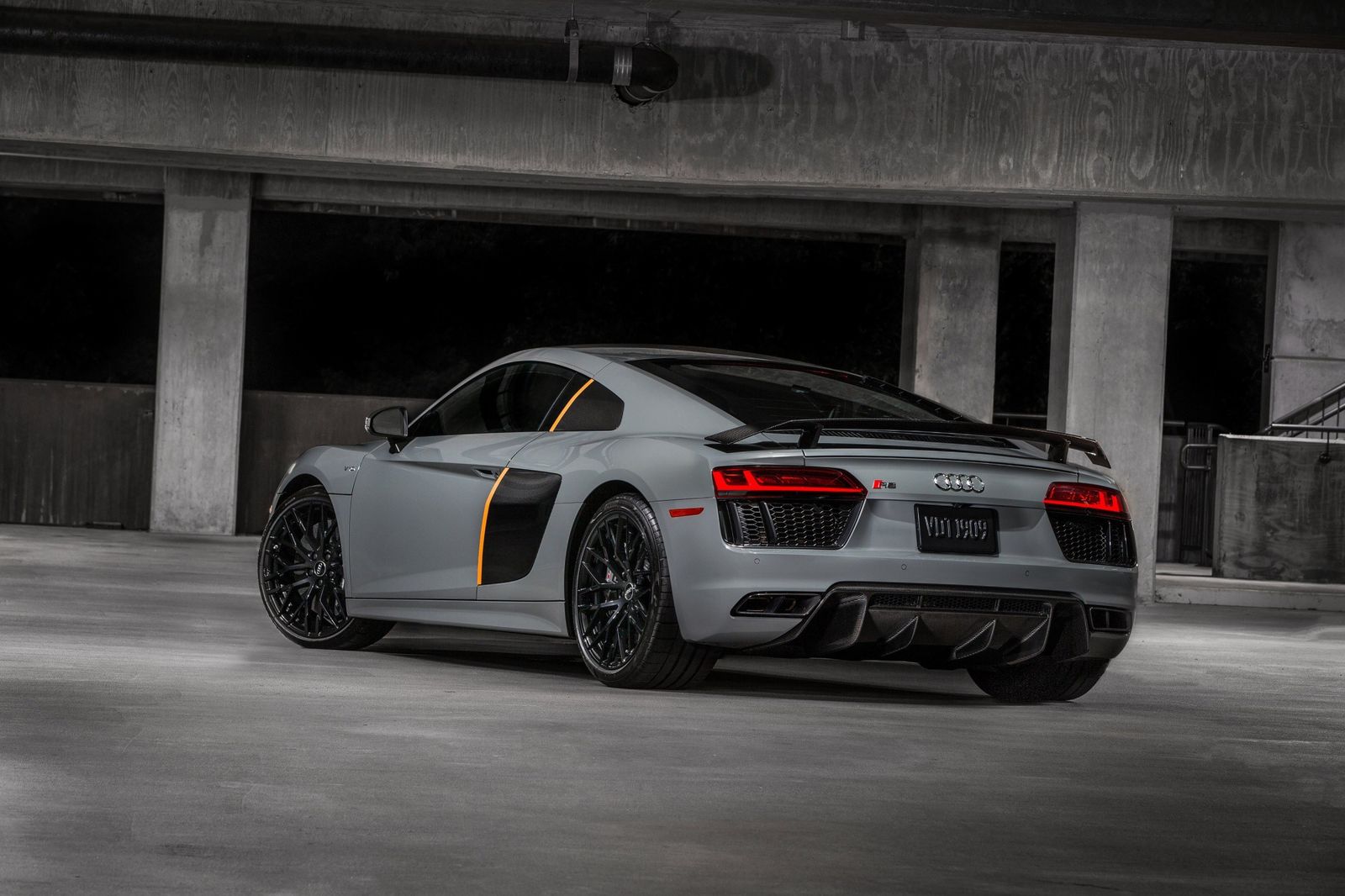 The R8 Exclusive Edition is also the first Audi model to combine the laser light with dynamic front turn signals. Besides the laser lights, the R8 V10 Plus Exclusive Edition distinguishes itself from regular R8s thanks to the Quantum Gray paintwork and Titanium Black-optic exterior package that includes a gloss anthracite front grille and 20-inch wheels in anthracite finish.
Other styling touches include the Solar Orange vertical stripe on the carbon sideblade, fixed backrest racing shell seats with vertical orange leather elements, and a full leather interior package in Black and Signal Orange.
Each Audi R8 Exclusive Edition comes with carbon ceramic brakes, carbon fiber rear diffuser, front lip spoiler, exterior mirror housings, and fixed rear wing spoiler. If you want one of the 25 R8s, you should know that pricing starts from $229,200 (excluding a $1,250 destination charge).