Slightly changed from the Detroit exhibit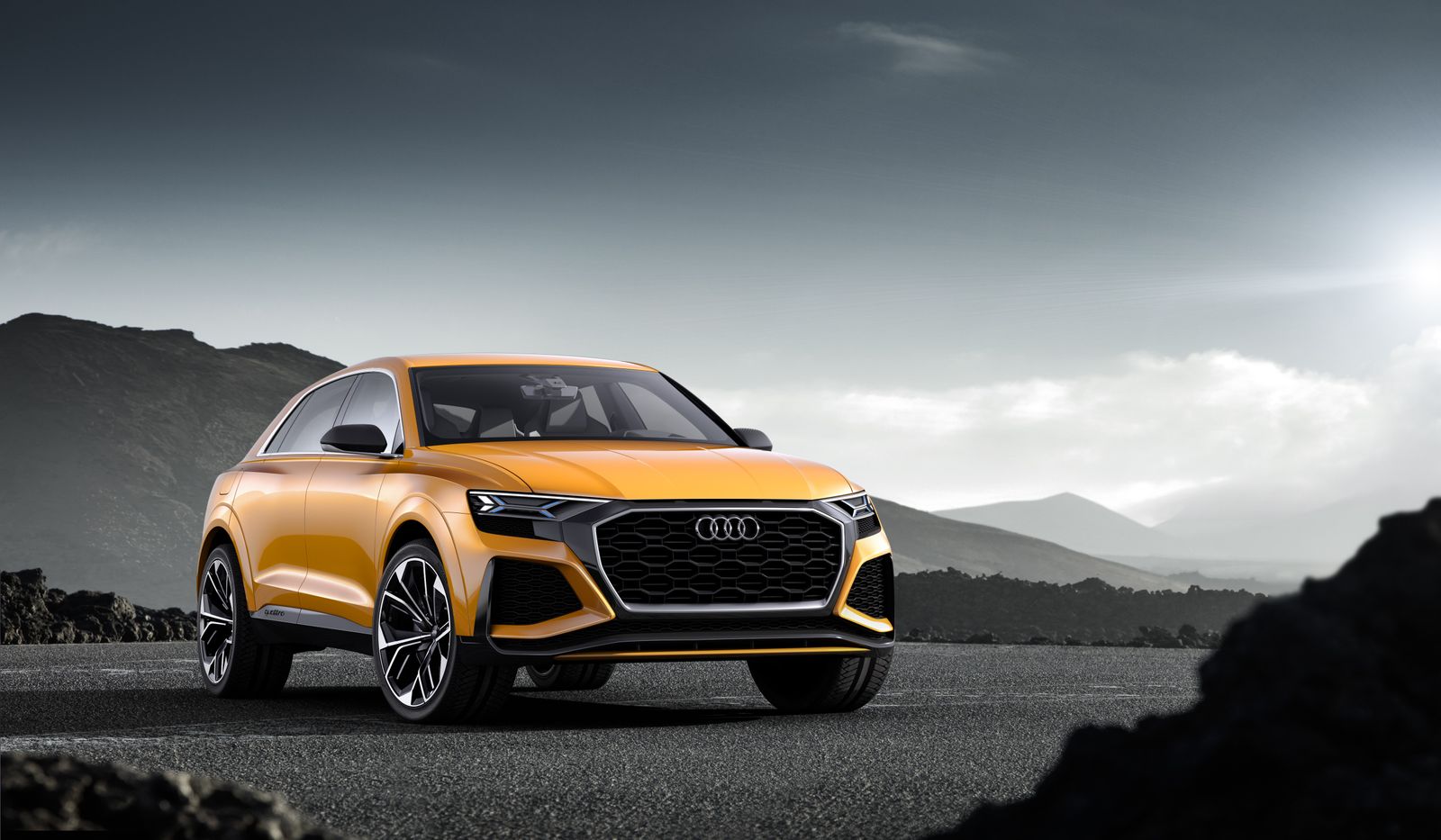 If it worked once, it could work one more time. The Audi Q8 Concept makes the invite list for the Geneva Motor Show but doesn't forget to change things a bit in the process.
New for the Geneva-bound prototype is the Electrically Powered Compressor (EPC) technology that together with a 3.0-liter petrol TFSI V6 engine generates a power output of 476 PS and 700 Nm (516.3 lb-ft).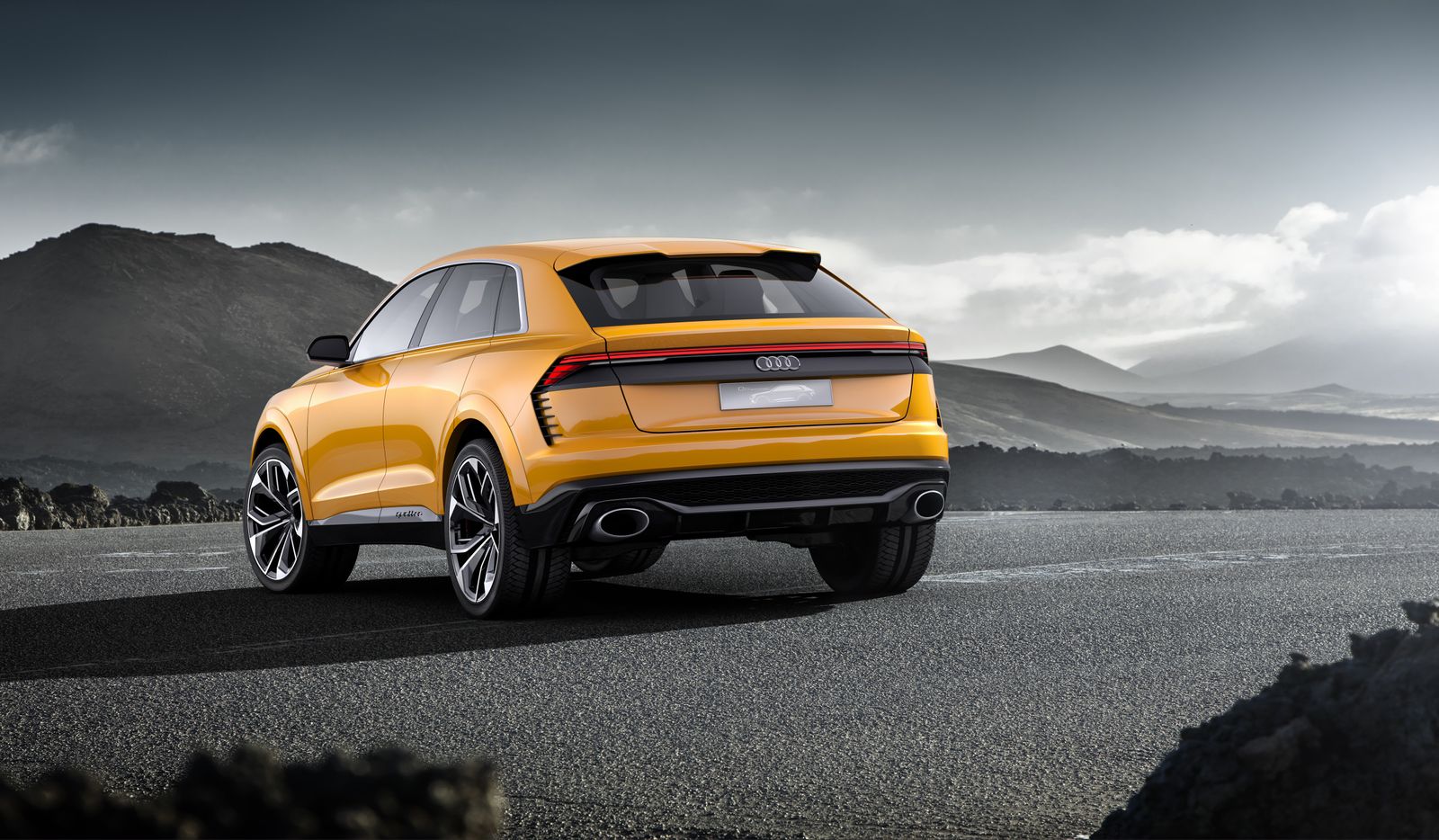 0 to 62 mph (100 km/h) takes just 4.7 seconds to completion, while Audi's press blurb mentions a max range of more than 745 miles (1,200 km) thanks to an 85-liter fuel tank.
On heavy acceleration, the electrically powered compressor helps the two turbochargers when the exhaust gas is not enough for the power demand.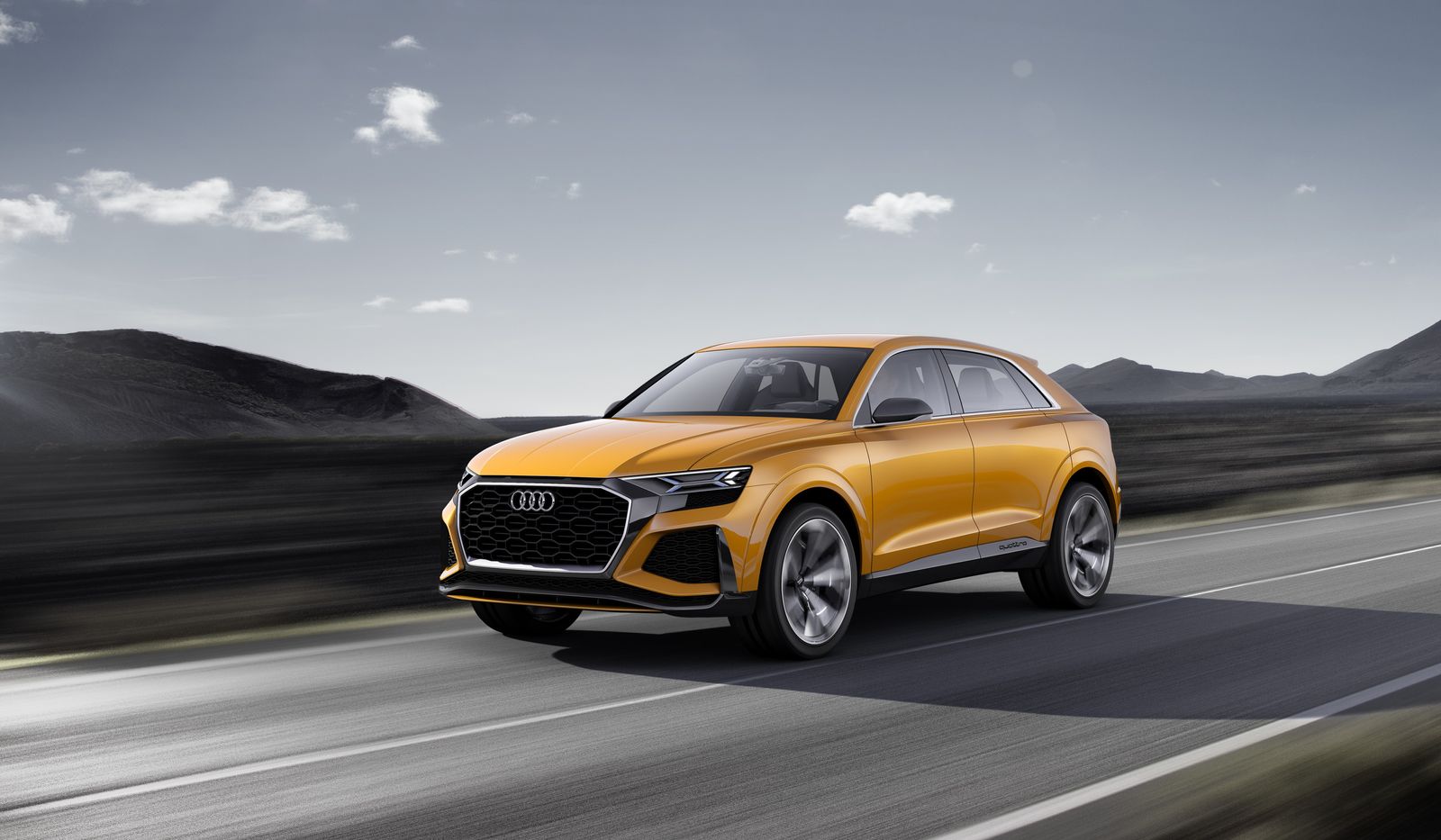 At slow speeds in traffic bottlenecks, the 0.9 kWh battery pack allows the shutdown of the combustion engine, so the vehicle can fully run on electric power. A 20 kW starter generator then recharges the battery.
Visually, besides the flashy new color and a couple of black accents here and there, there's not much difference from what we saw in Detroit earlier this year.