Audi replaces engine size from model names with random numbers, confusion ensues
You'll need a dictionary to figure out the performance of Audi models from now on
There is nothing wrong with Audi's current system of naming its cars. You have the "A" models for passenger cars (A1, A3, A4, A5, A6, A7, A8), and the "Q" for SUVs (Q2, Q3, Q5, Q7). Then you have "S" for performance vehicles (S1, S3, S4, S5, S6, S7, S8), and "RS" for high-performance models (RS3, RS4, RS5, RS6, RS7).
Thankfully, none of that changes. However, when it comes to the power output designation, Audi thinks the current system where the model's name is followed by the engine's displacement and fuel type (A4 2.0 TDI for example) is not that indicative of the model's performance and doesn't take into account hybrids and EVs.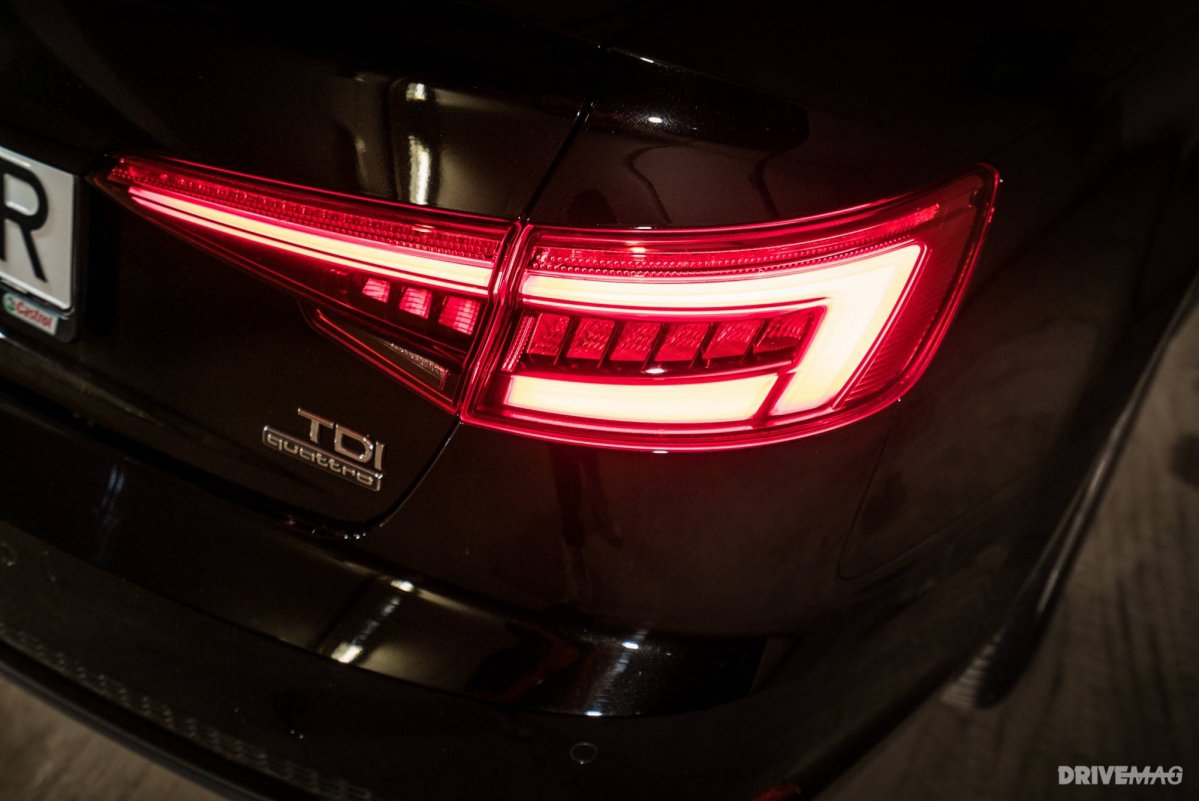 Hence the decision to change it. Audi will adopt a standardized nomenclature for power output designations of its entire range of models. That is where it gets tricky because engine size will be replaced by a combination of two numbers that will indicate the approximate (key word here) power output in kilowatts of any Audi model — whether it has a combustion engine, hybrid or all-electric powertrains.
Now it gets very odd because if you see an Audi A3 30 TFSI on the street, it doesn't mean it has 30 kW, but anywhere between 81 and 96 kW (110 and 130 metric horsepower). If you still follow us, chances are you'll be lost from now on.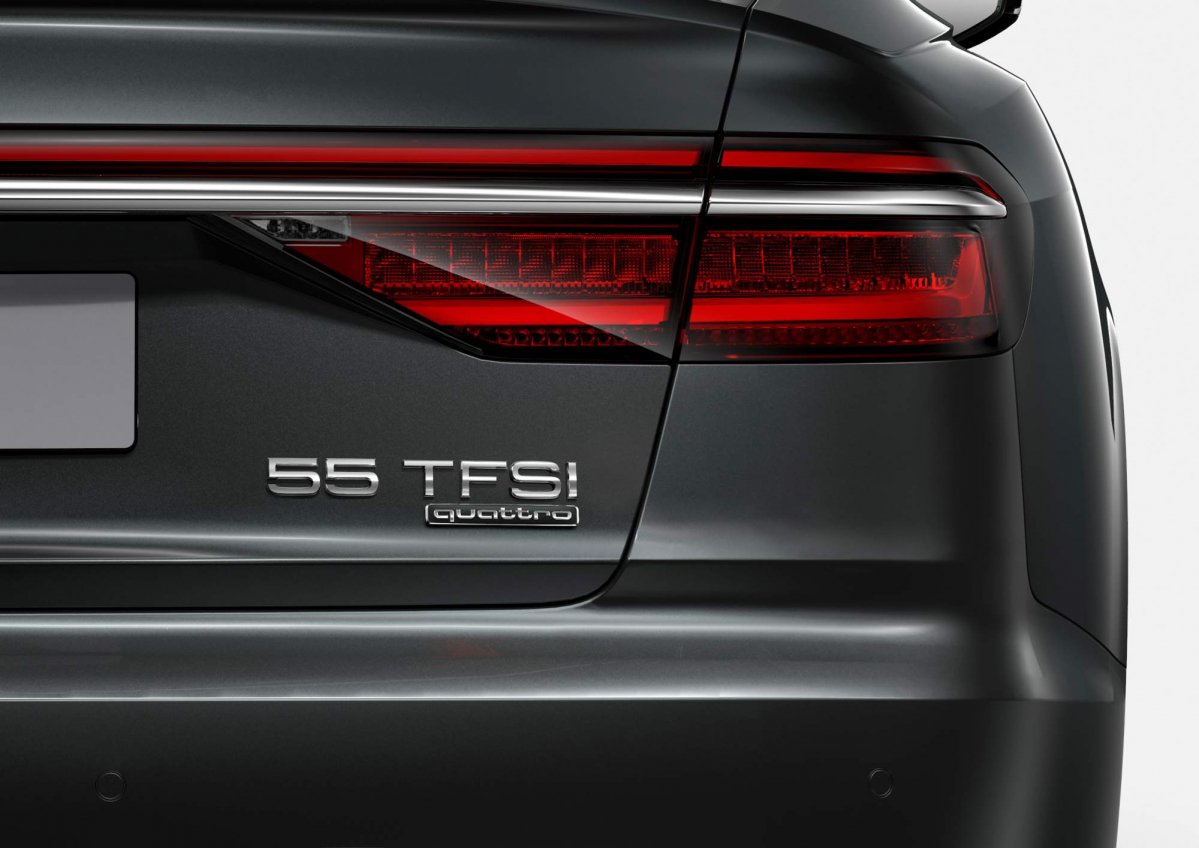 Here we go. "35" will be featured on cars with 110 to 120 kW (150 to 163 hp), "40" designates models with 125 to 150 kW (170 to 204 hp), "45" stands for power outputs between 169 and 185 kW (230 and 252 hp), "50" for 210 to 230 kW (286 hp to 313 hp), "55" for 245 to 275 kW (333 to 374 hp), "60" for 320 to 340 kW (435 to 462 hp), while "70" designates the most powerful Audis with outputs exceeding 400 kW (544 hp).
For example, if you're curious how the Audi A6 2.0 TFSI with 252 hp will be called from now on, that's Audi A6 45 TFSI. You may have noticed that in each case, the numerals are followed by the engine type: TFSI, TDI, g-tron or e-tron.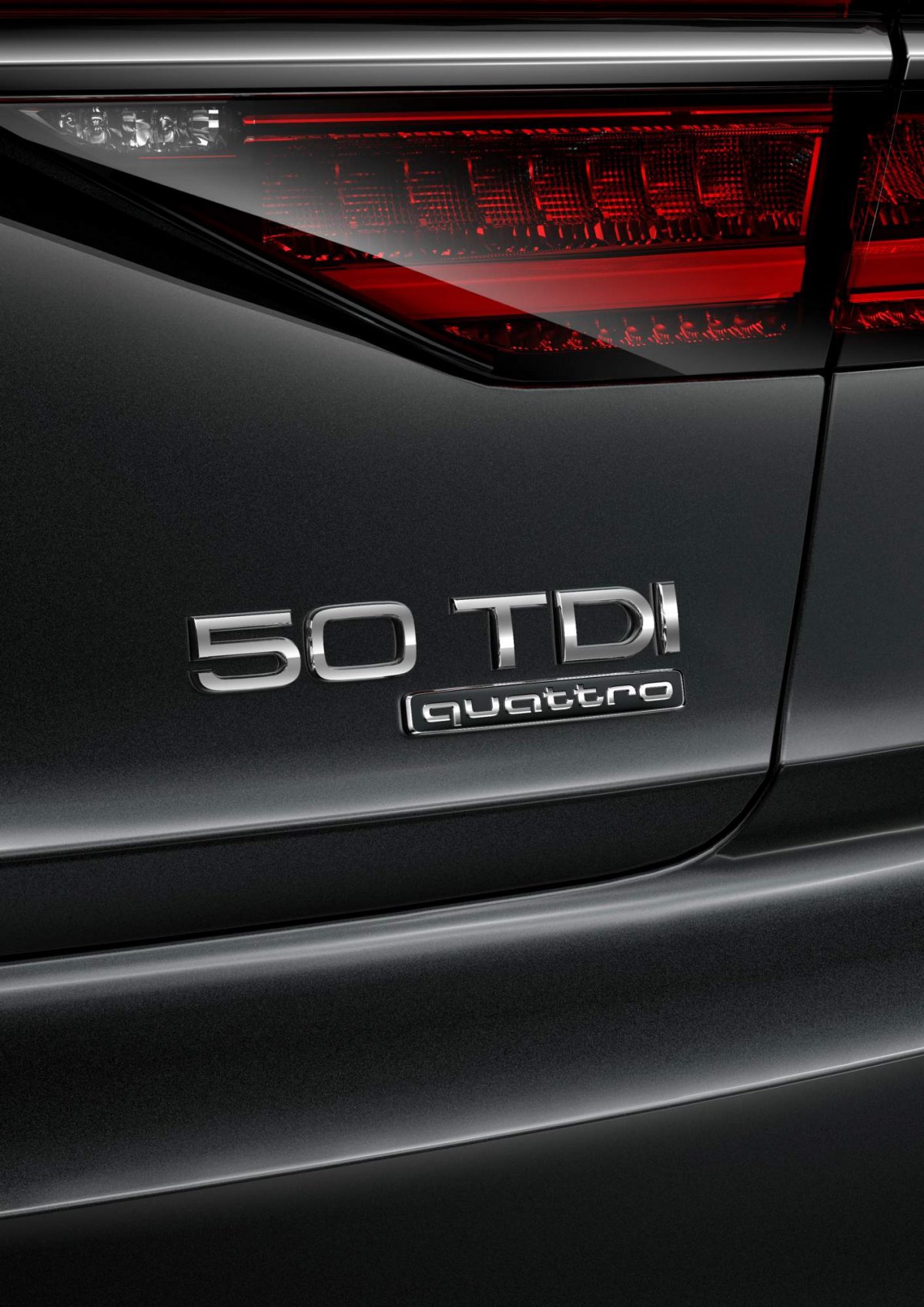 There will be exceptions to the new naming strategy, however, as high-performance S, RS, and R8 models will not get the numerals. The all-new Audi A8 will kick off the new naming strategy when it debuts this fall. The A8 3.0 TDI with 210 kW (286 hp) will become the A8 50 TDI, and so on.
In the coming months, all Audi models launched on the market will get the designations as they go on sale. The automaker estimates its entire lineup will adopt the new nomenclature by summer 2018.
I genuinely feel sorry for Audi's dealers, imagine how much time they'll waste from now on trying to explain the new "strategy" to buyers (with little to no effect).