This can be painful to watch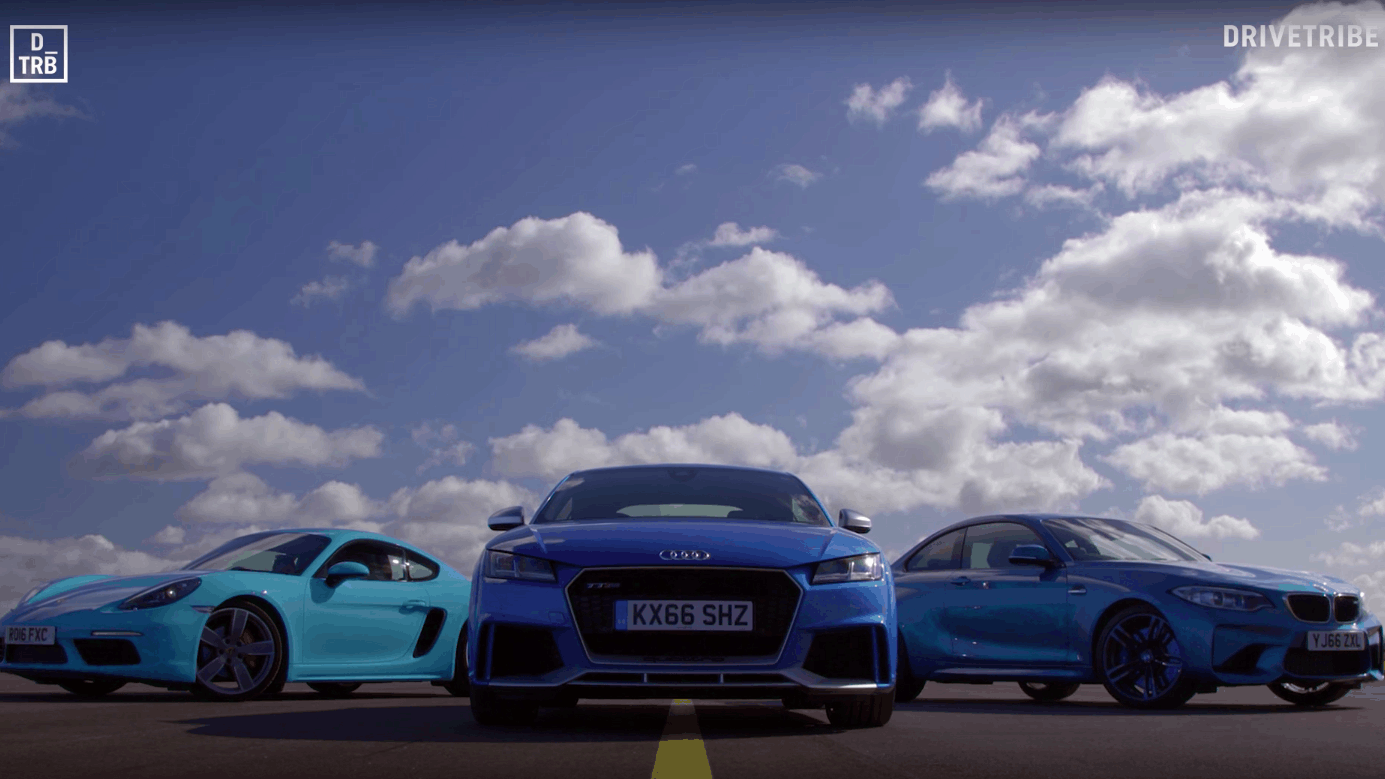 Audi TT RS has come to be known as a budget R8, and it's somehow justly to look at it like this; it also earned a spot in the top 10 sports cars in 2016.
So, putting a TT RS — in its most efficient guise, actually — against a BMW M2 and a Porsche 718 Cayman in a drag race could not possibly lead to any surprise ending, can it?
You can read our BMW M2 test drive impressions here
Not only the Audi TT RS sports car has the most horsepower (394 hp, 400 PS) and torque (354 lb-ft, 480 Nm) from all the three, but is also helped off the line by the all-wheel-drive quattro system. Oh, and it sports a launch control system.
Its German rivals M2 and 718 do not have the all-wheel-drive option but, mated to automatic transmissions, they can, too, launch in an optimum way using this clever power management software. It's not the case here, as both the BMW M2 and the Porsche 718 Cayman have 6-speed manuals.
Here's our latest Porsche Cayman S test drive video
In a drag race against the TT RS, this might not be their best day; however, Drivetribe's comparo is not restricted to straight line racing only, so the two might get a chance to respond in the future episodes.
In which of the three would you want to lap a track?