It has a driving range of up to 200 km, enough for a day's delivery round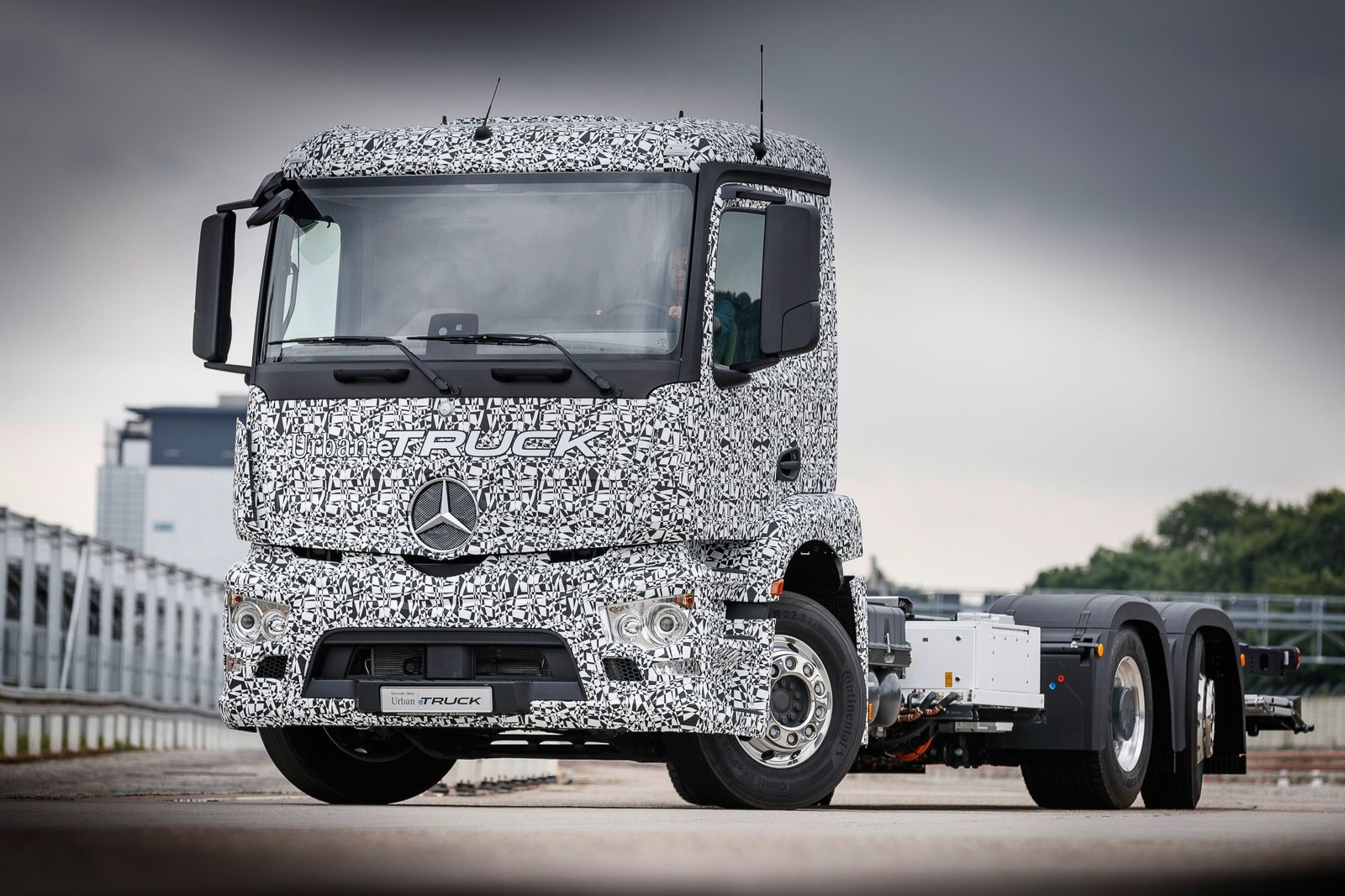 As the electric passenger car is slowly becoming mainstream, some companies are trying to move to the next step – developing electric trucks.
Mercedes-Benz is one of them, and their newly-revealed Urban eTruck project proves that the automaker is really committed to bringing an electric truck to market.
The idea behind the project is very simple. Trucks cause a significant amount of pollution and noise in the cities, not to mention that they burn too much fuel. Combine that with ever stricter regulations on exhaust and noise emissions and you have a case for a zero-emissions truck, which Mercedes-Benz is committed to bring to market from 2020.
A lot depends on the costs of batteries, which the automaker estimates are likely to fall by 60 percent between 1997 and 2025 while battery power is expected to increase around 250 percent over the same period.
A prototype for now, the Mercedes-Benz Urban eTruck previews a series production electric truck that may launch from 2020 onwards. Based on a heavy-duty three-axle short-radius distribution truck from Mercedes-Benz with a 4,900 mm (193 in) wheelbase and a permissible gross vehicle weight of 26 tonnes (57,320 lbs), the Urban eTruck features an electrically driven rear axle with electric motors attached to the wheel hubs.
Each of the two electric motors has an output of 125 kW (168 hp) and a peak torque of 500 Nm (369 lb-ft). In combination with the gearing, the torque at the wheel reaches 11,000 Nm (8,112 lb-ft). Power comes from three modules of lithium-ion batteries with a total capacity of 212 kWh that give the Urban eTruck a driving range of up to 200 km (124 miles) — which is normally enough for a day's delivery round.
However, depending on the desired range, batteries can be added to or removed from the modular battery pack. Charging is done via the Europe-wide standardized Combined Charging System (CCS) Type 2 connector. According to Mercedes-Benz, it takes two to three hours to fully charge the batteries.
Besides the Mercedes-Benz Urban eTruck, Daimler Trucks is also developing a battery-powered Fuso Canter truck. The Fuso Canter E-Cell has been undergoing fleet test trials for the past six months and will have its world debut at the IAA International Motor Show for Commercial Vehicles on September 21, 2016, under the name of Fuso eCanter.