Virtual crashes at their best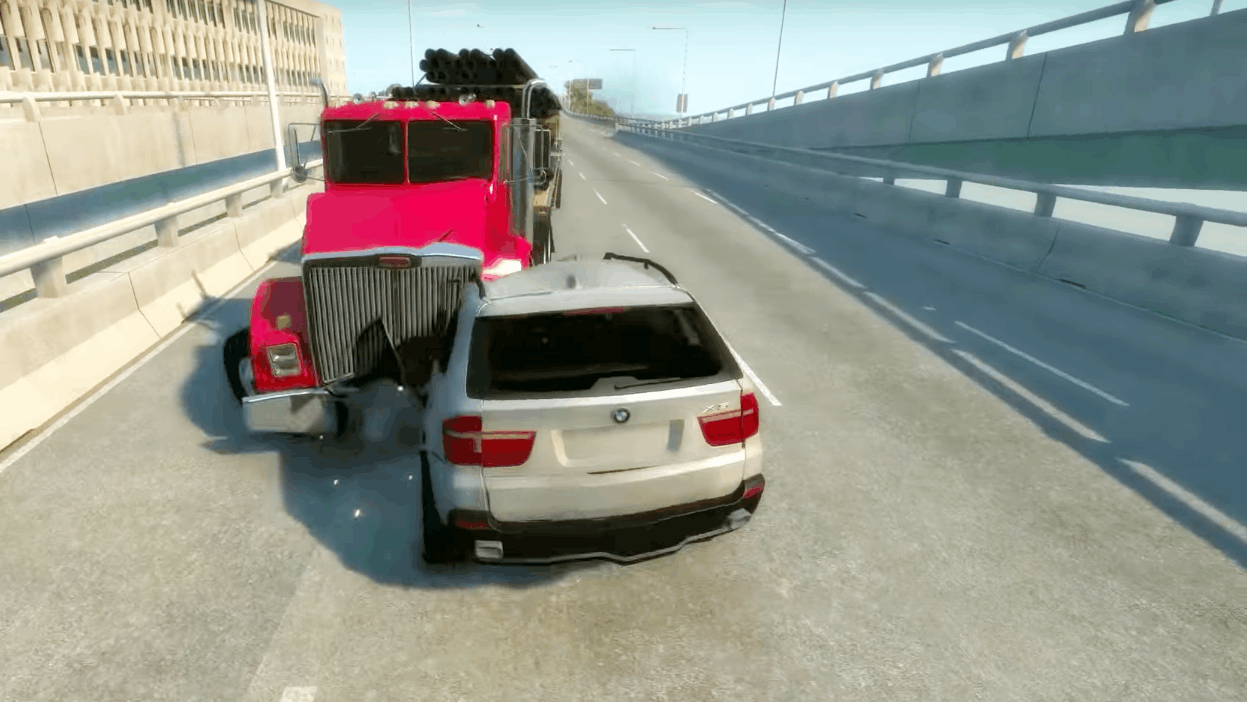 A crash is a terrible thing, as long as it's not happening in the virtual world — in which case it's a cool way of spending time grooming your sadistic side. And the BeamNG DRIVE simulator is the best way to do this.
Developed to be a real, visceral driving game, BeamNG DRIVE experiences the unfortunate fate of not being taken seriously by the game developers. Its soft-body physics engine simulates the crash deformations like no other game, and while this is its main selling point, it's also its biggest problem for the racing games developers; who would make a game in which the slightest mistake can make your car a pile of metal?
So the BeamNG DRIVE remains in the Early Access stage, although plenty of things have been improved or added since its May 2015 debut. If you're in the mood for some destruction, this is the best way to blow off some steam.
Just in case you need graphic exemplification, here's a YouTube channel dedicated exclusively to BeamNG DRIVE gameplay.