The future looks good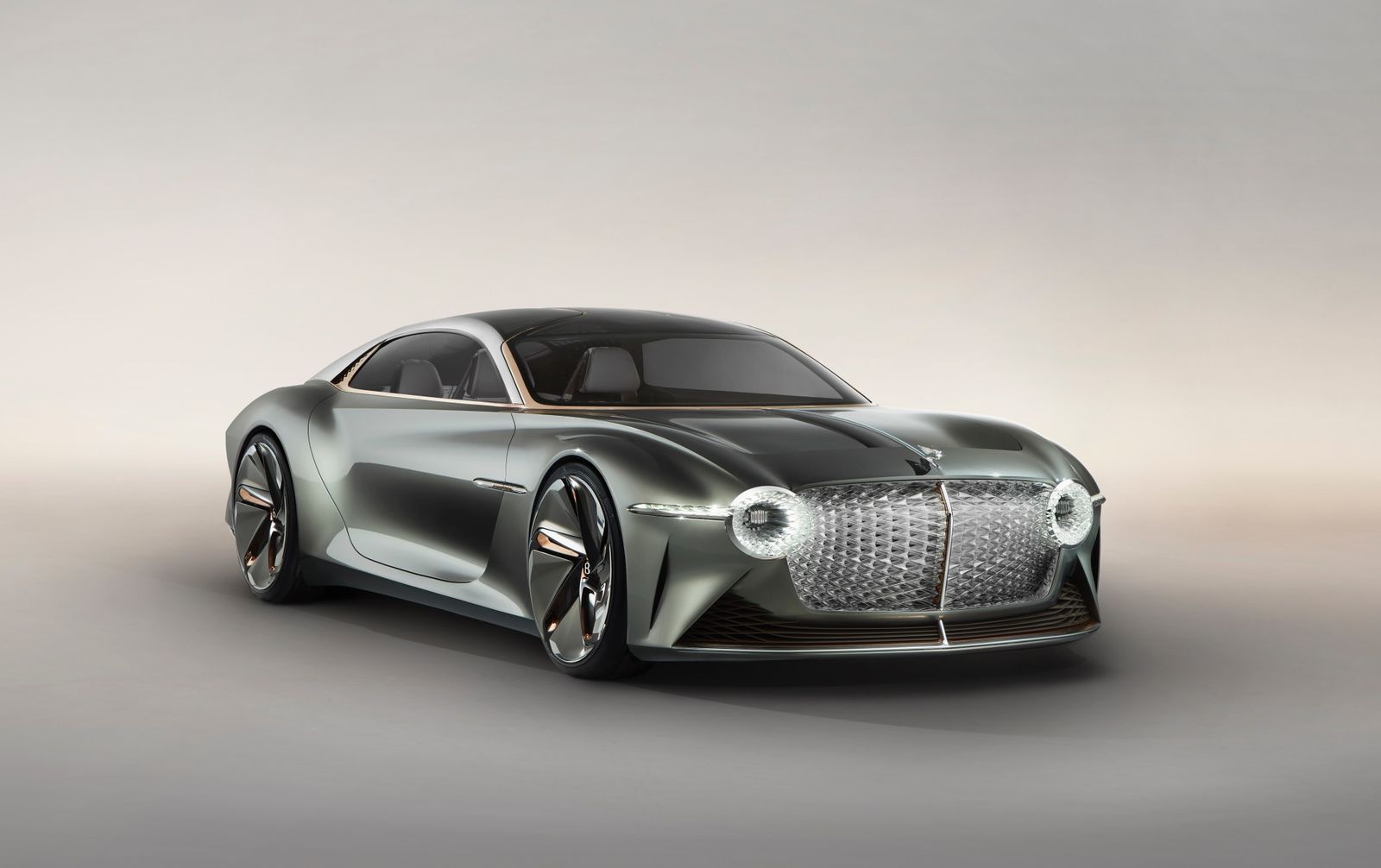 Bentley Motors celebrates its 100th birthday today by unveiling its vision of the future of luxury mobility at The Home of Bentley in Crewe.
The Bentley EXP 100 GT is a physical embodiment of the future Bentley brand, reimagining Grand Touring for the future.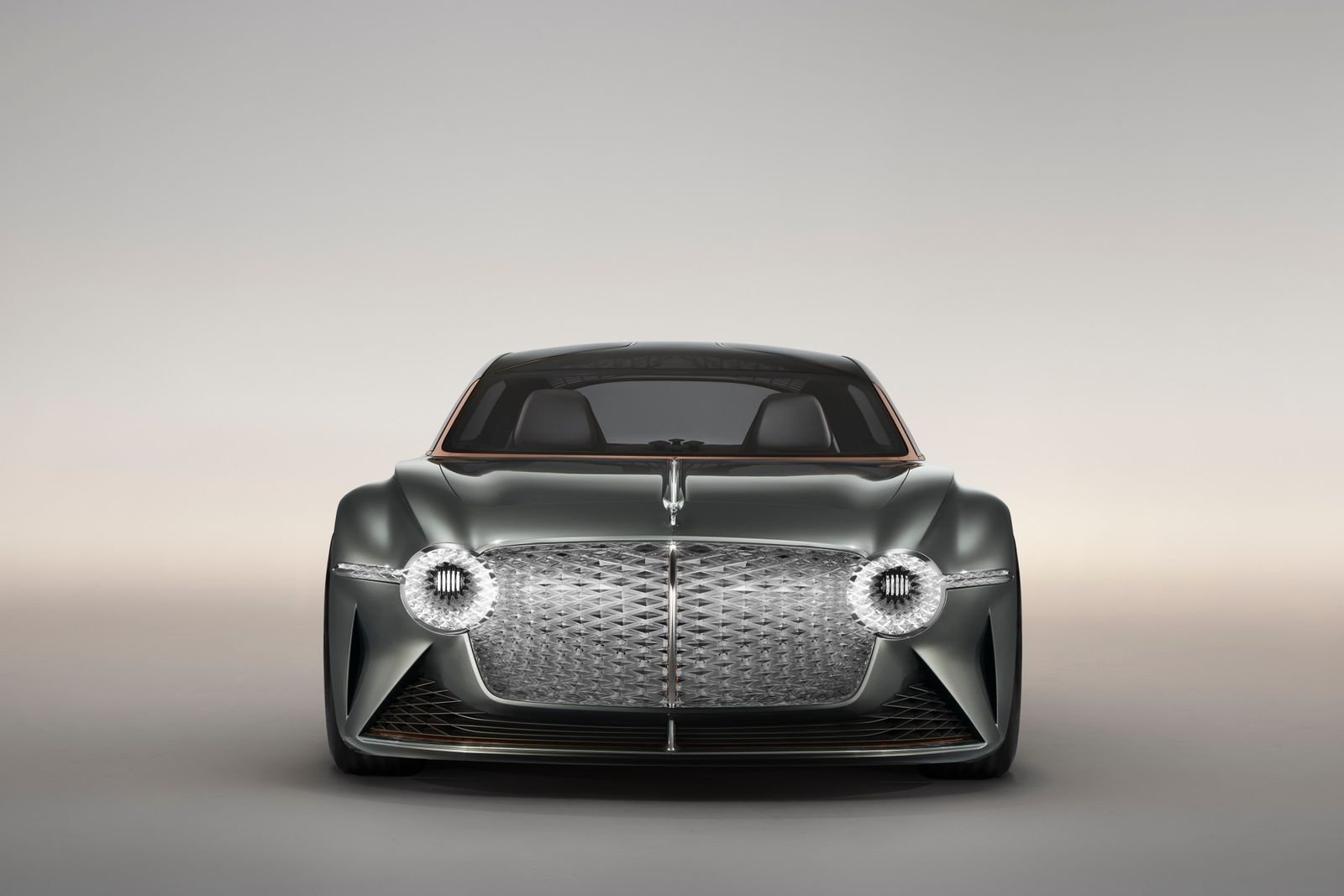 Beyond mere mobility, the Bentley EXP 100 GT concept car will enhance the owner's Grand Touring experience, whether driving or being driven autonomously.
Bentley EXP 100 GT is born from pure Bentley DNA. Beautifully styled, it embraces Artificial Intelligence (AI) as a means to reassert the car as a place for creating, experiencing and capturing extraordinary human experiences and emotions, says the manufacturer.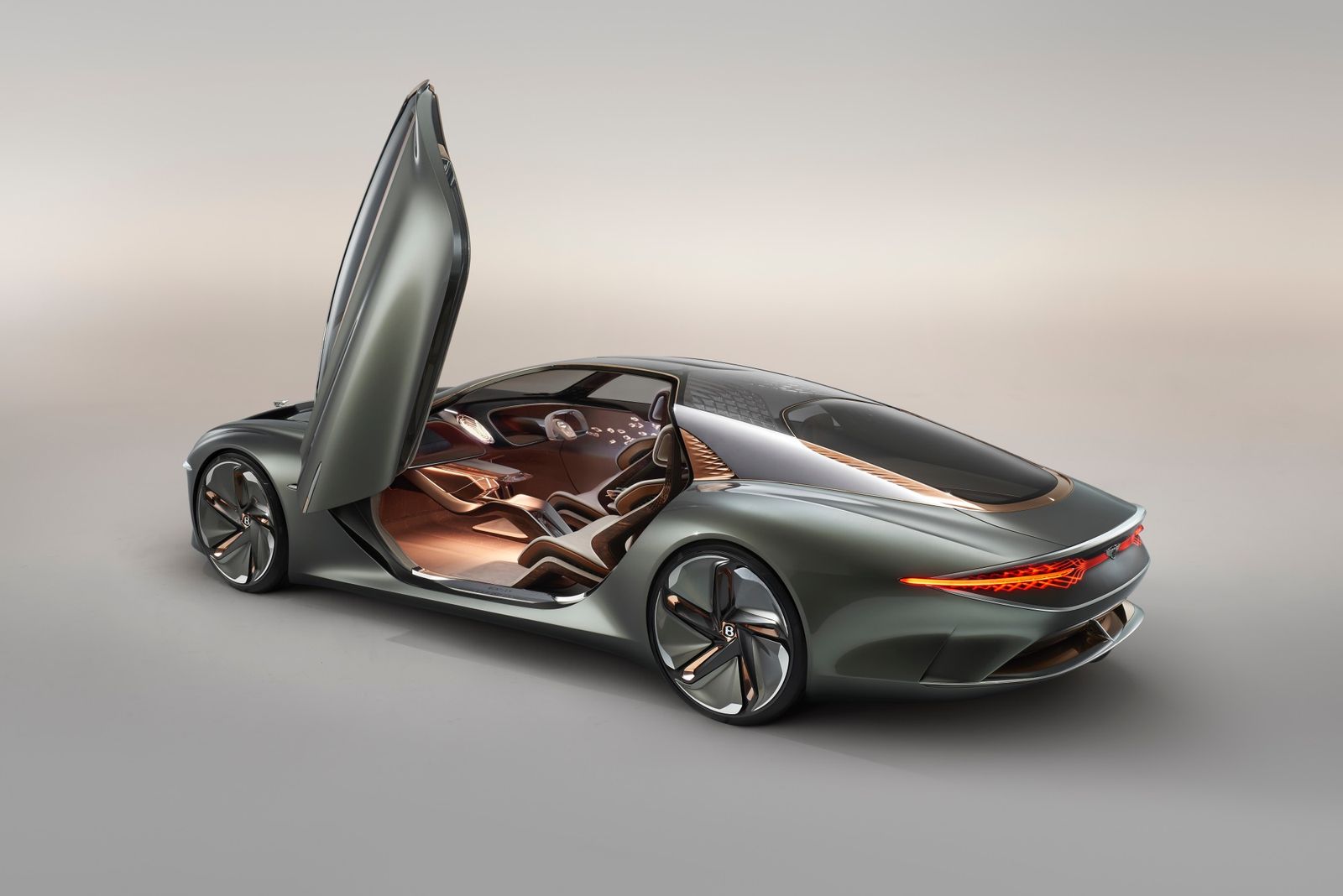 Designed from the inside out and taking advantage of an all-electric platform, Bentley EXP 100 GT reimagines the Grand Tourer for the world of 2035. This is a world of shared luxury experiences where passenger and driver enjoy equal status in their enjoyment of their extraordinary journeys. The cars' presence and impressive exterior proportions are reminiscent of many of Bentley's historic Grand Tourers but take these luxury hallmarks into the future. The result is a future vision commensurate with Bentley's status as the world's most sought after luxury brand.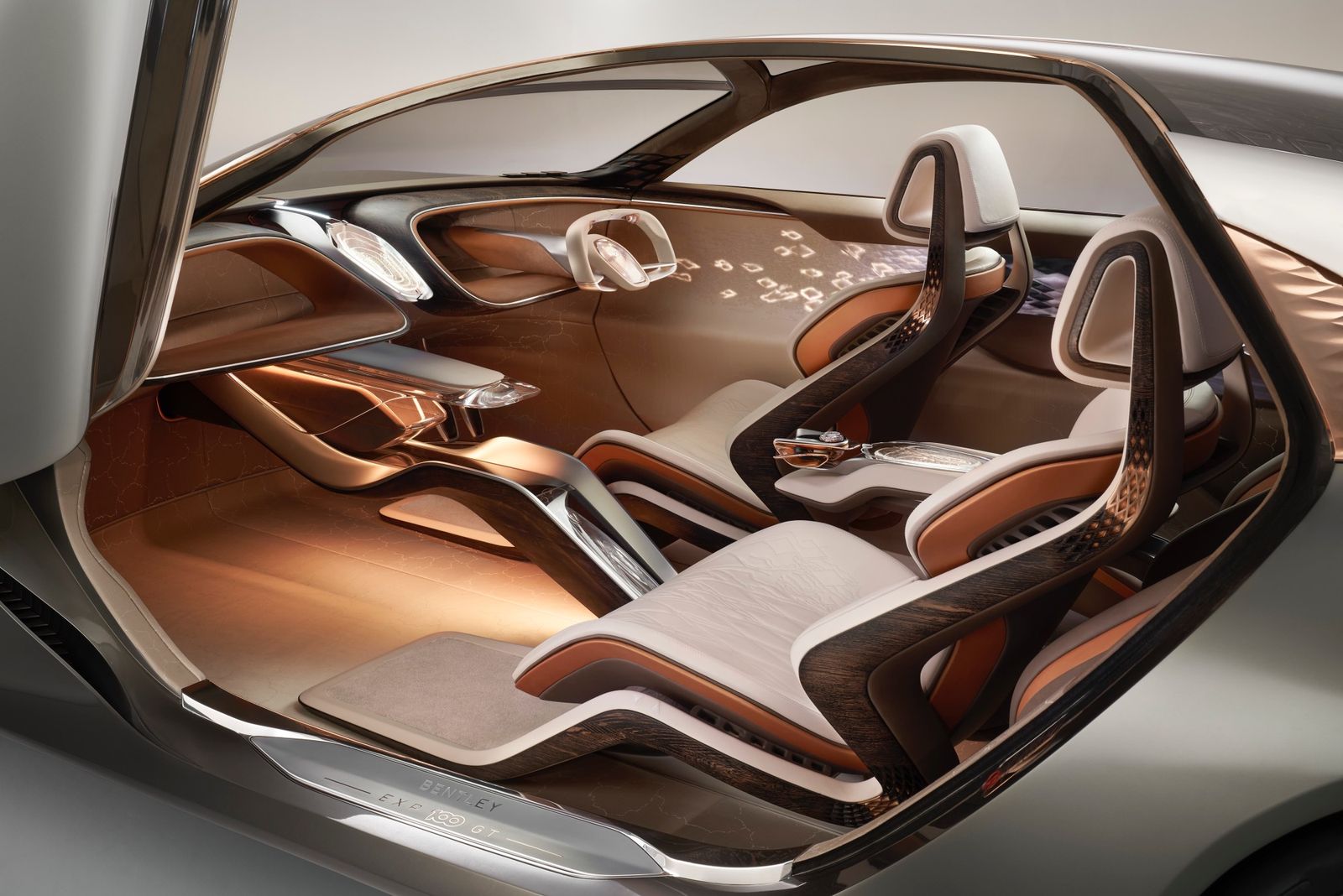 The car is engineered to create a greater awareness of the world outside, with a collection of materials including 5,000 year old Copper Infused Riverwood; Compass exterior paint made from recycled rice husks; 100% organic leather-like textile from wine making; British Farmed Wool carpets and embroidered cotton interior surfaces which all create sustainable future luxury, adding to the enhanced reality of the grand touring car of the future.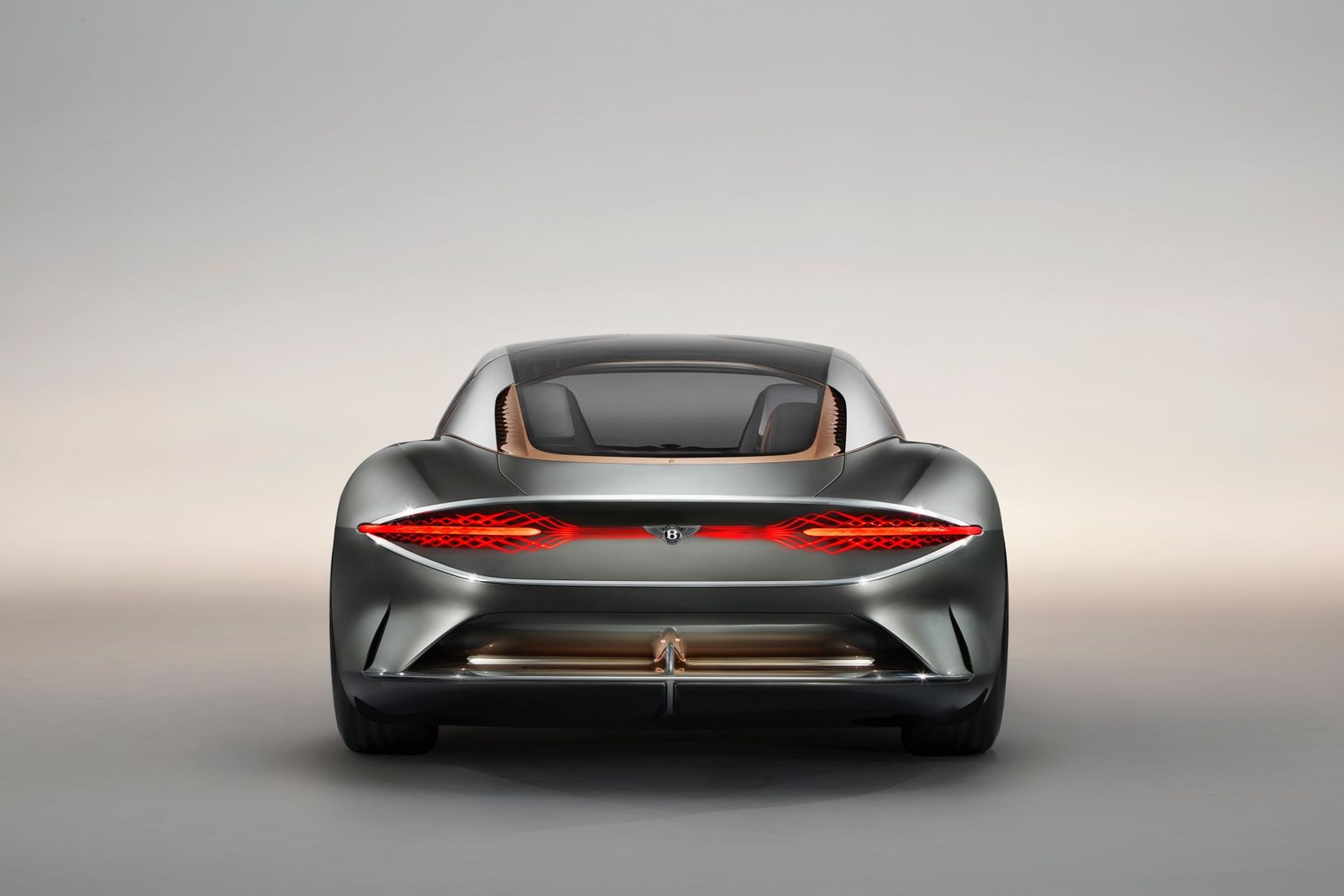 Adrian Hallmark, Bentley Chairman and CEO, said: "Today, on our Centenary, we demonstrate our vision of the future of our Marque, with the Bentley EXP 100 GT – a modern and definitive Grand Tourer designed to demonstrate that the future of luxury mobility is as inspirational and aspirational as the last 100 years.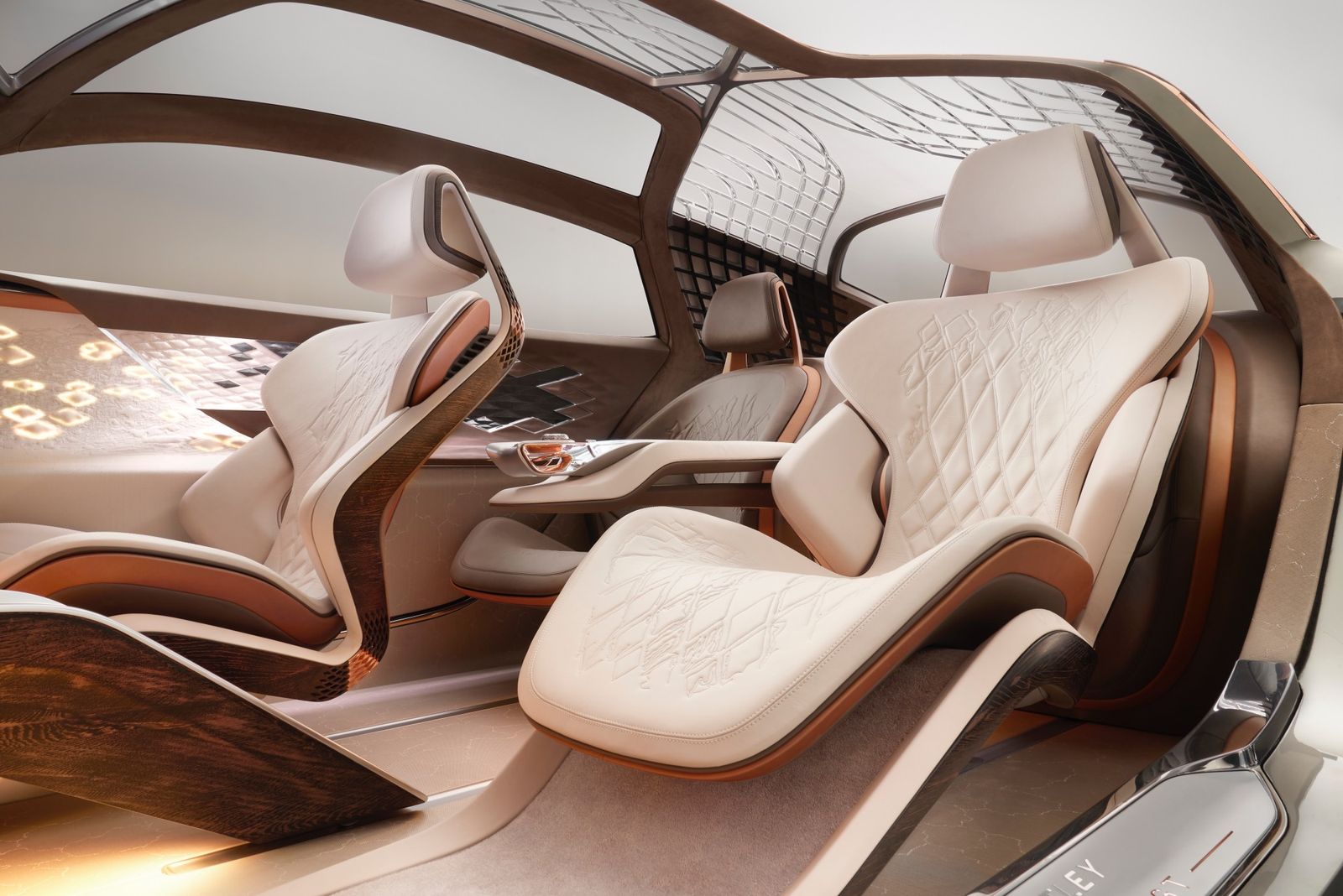 Made from lightweight aluminium and carbon fibre, the Bentley EXP 100 GT measures 5.8 metres long and almost 2.4 metres wide, and makes a statement of true luxury. This is further enhanced by decorative features crafted from copper and aluminium, both natural sustainable materials, which evoke founder W.O Bentley's choice of materials to create the alloy for his famous BR1 Aero engine piston that played a major role in securing the air theatre in World War 1.
The driver and passenger doors are two metres wide and pivot outwards and upwards for effortless access. Fully open, they rise to almost three metres, adding to the sense of occasion on arrival.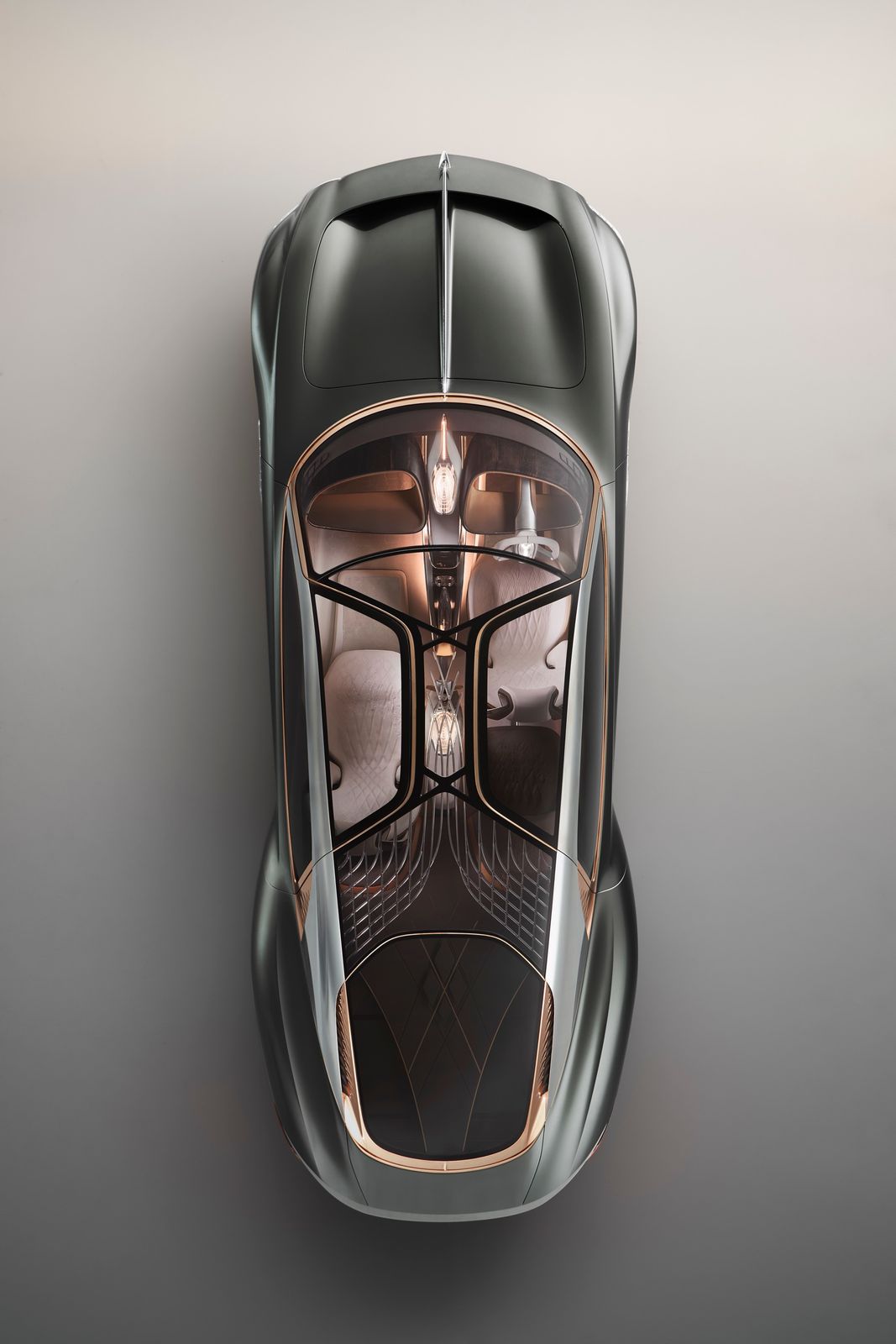 A focal point is the smart, illuminated matrix grille and Flying B mascot which come to life as one approaches the car, light playing across the grille, through the mascot and along the bonnet central spine of the car and into the cabin itself. The car literally comes alive.
At the rear, a 'horseshoe' section of the boot is a 3D OLED screen on which lighting effects can blend in with the rear lamps.
Inside, the Bentley Personal Assistant is a centre piece of the main console and visualised using illuminated crystal from Cumbria, England. Ambient lighting can also be modified to recreate a specific mood or exterior environment, while additional effects are delivered through projection mapping onto trim panels, such as door pads.
Intelligent, Adaptable Biometric Seating can be configured in three different ways, depending on whether the owner is driving or using autonomous mode. Biometric sensors monitor temperature, passenger position and environmental conditions to deliver the ultimate in comfort, whatever the conditions.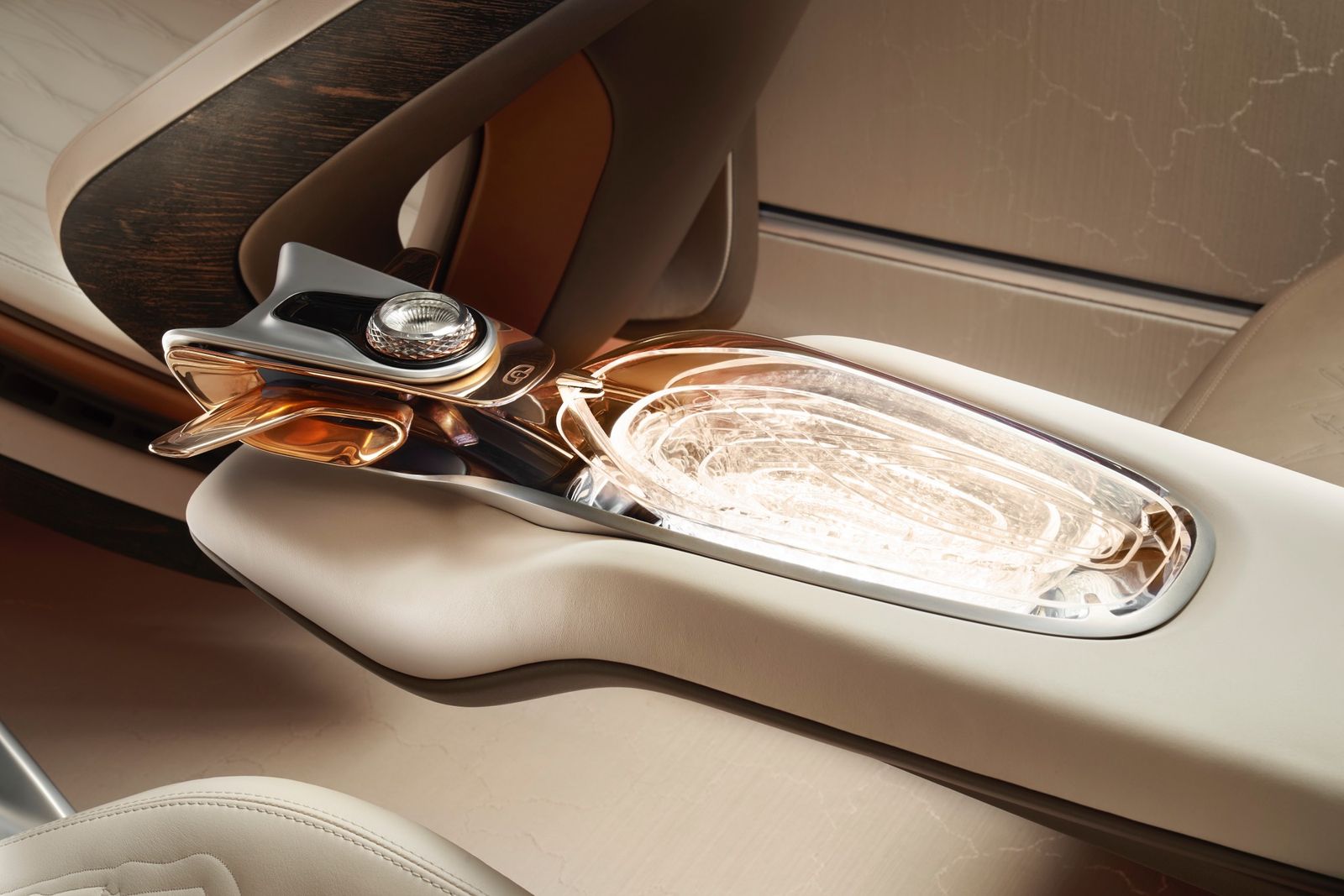 Next Generation Traction Drive will enable maximum control via torque vectoring, applying 50 per cent increased power and 35 per cent less mass for more effective cornering. The battery system will power four motors that offer a 0-100 km (0-60 mph) time of less than 2.5 seconds, a top speed of 300 kph (186 mph) and maximum torque of 1,500 Nm.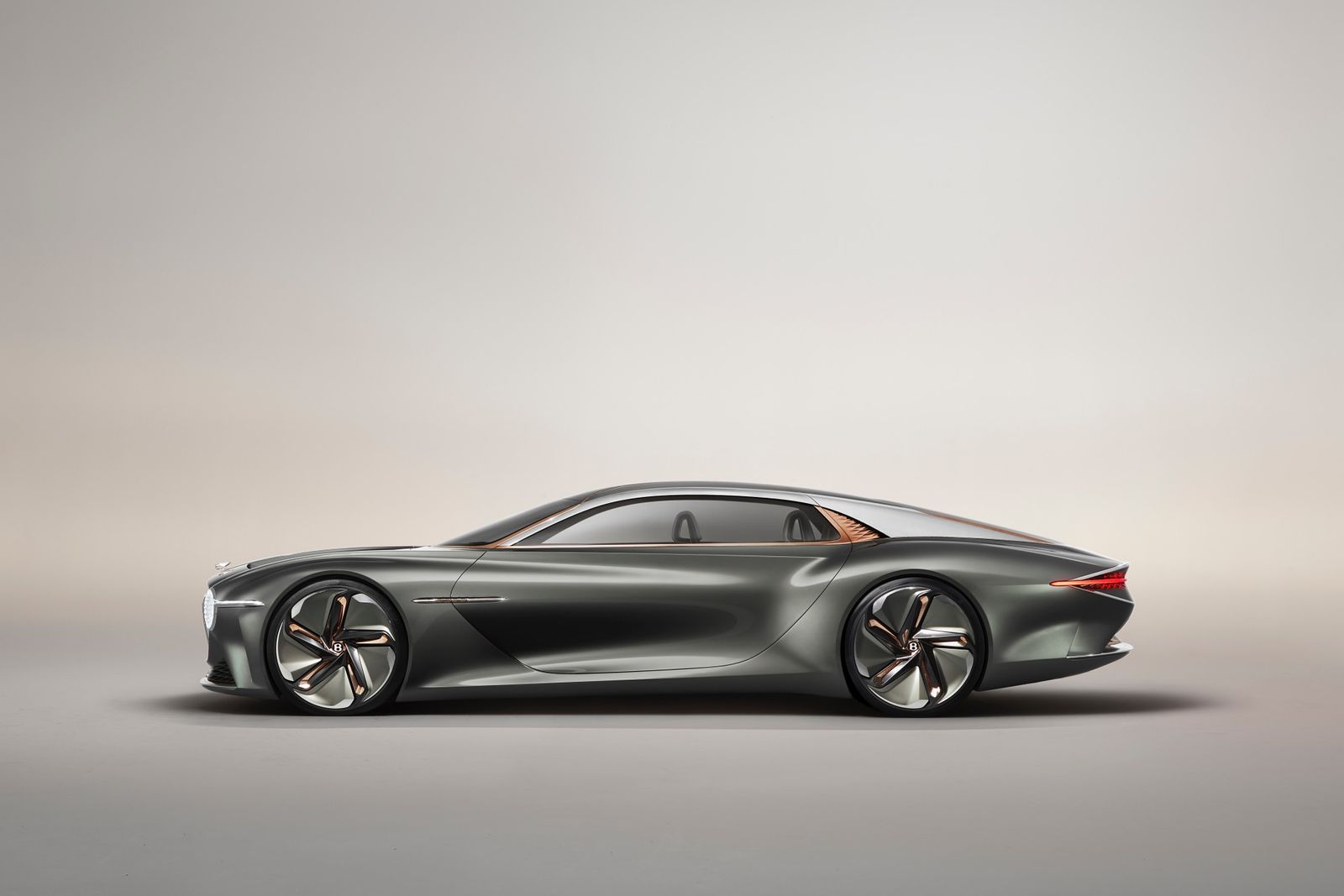 Future battery technology will offer five times the conventional energy density, and charging the Bentley EXP 100 GT to 80 per cent of capacity will take only 15 minutes. Charging is automatically taken care of by the Bentley Personal Assistant. Weight will remain at 1,900 kg and a range of 700 km (435 miles) will be possible.