Here's a question we guess no one asked ever. But someone just gave an (involuntary) answer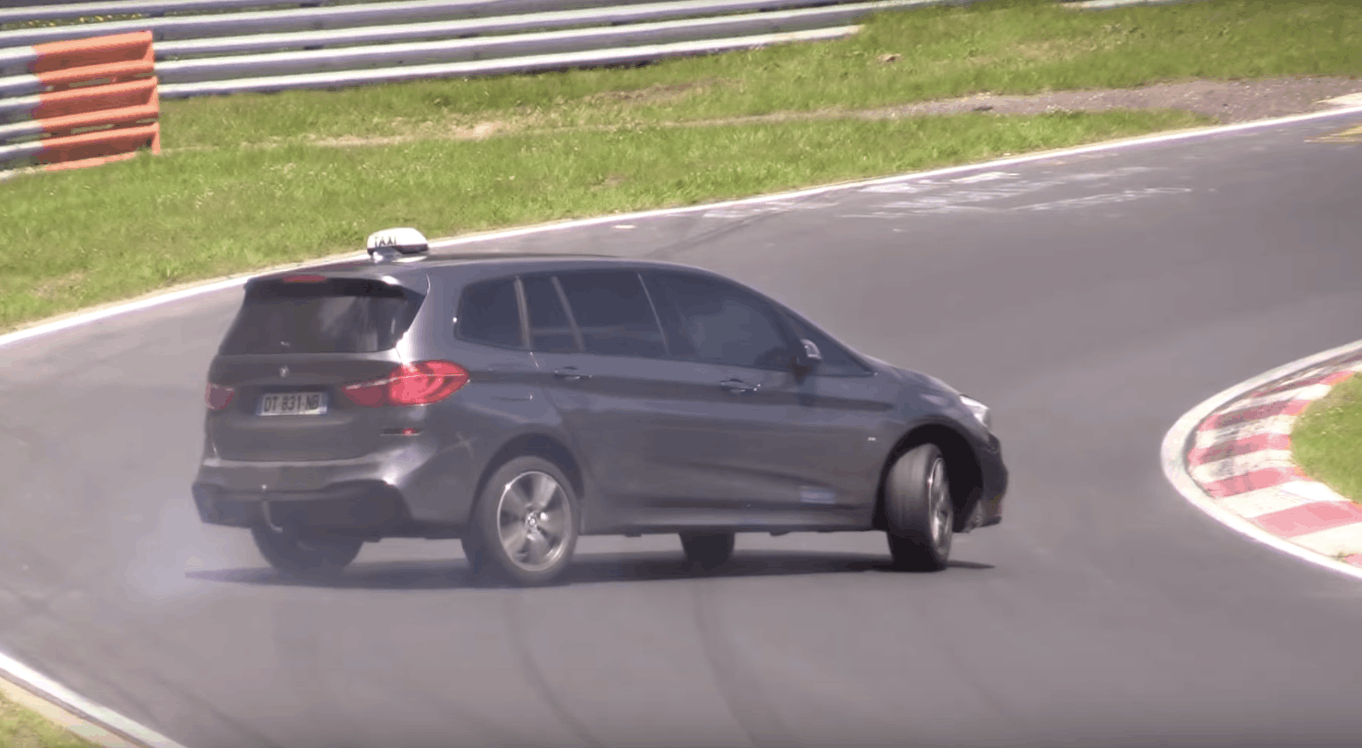 BMWs are known for their impeccable weight-on-axle ratio and their sporty DNA. But there are also newcomers in the BMW family fans have nothing to brag about. Like the BMW 2-Series, for example – especially in its bigger version, dubbed Grand Tourer.
The 2-Series proposed a front-wheel-drive solution, a thing BMW purists instantly called sacrilege. But again, BMW purists are not the only type of customer BMW have, so the German manufacturer thought this through and came with an even more sacrilegious solution: a proper FWD seven-seater MPV.
Now, I don't know who came with the idea someone would want to taxi the Nürburgring in a 2-Series Grand Tourer, but – again – you can't mess with the demand; so here's a 2-Series GT taxi on the N-Ring.
We've seen FWD cars blasting on the Green Hell (Renault Mégane RS, Seat León Cupra, and Volkswagen Golf GTI Clubsport had their fair share of fun there), but the 2GT just doesn't seem to fill that kind of shoes. But doesn't mean it can't have its drifty approach on the circuit, right?
Of course, this event was basically an involuntary one – while coming out the Foxhole turn lift-off-oversteer happened, forcing the driver to slide into the Adenauer right-hander.