A first glimpse out of a presumably long series of teasers ahead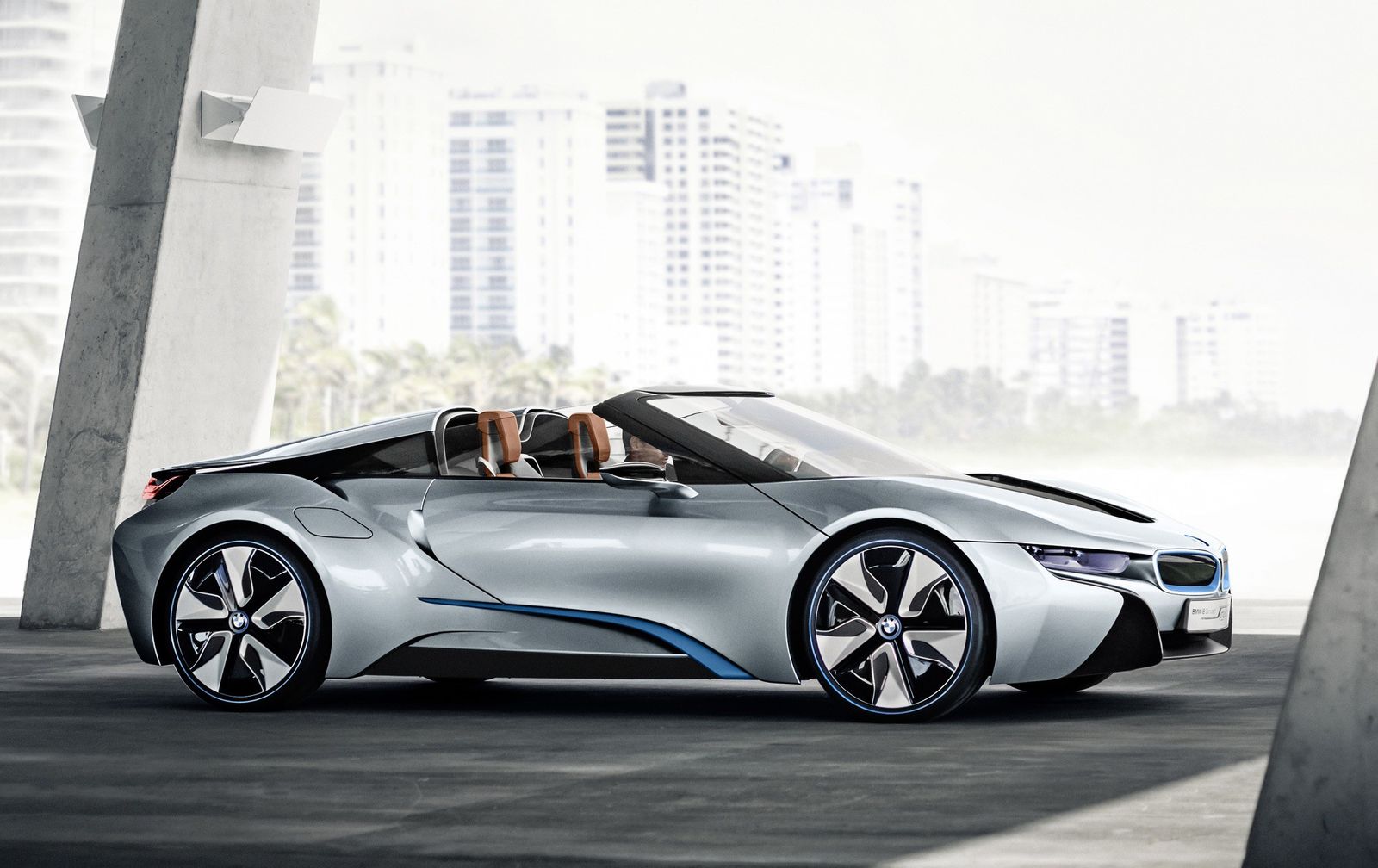 Last year, BMW CEO Harald Krueger confirmed the i8 will get an open top version, after in 2012 the Bavarians had shown the i8 roadster concept in Beijing.
With the launch date closing in, the teasing game was bound to kick off at any time, which it eventually did with a short video showing a camouflaged i8 Roadster in the wind tunnel.
Little is known at this point about the drop-top i8, but rumors circulating on the Internet claim BMW will fit the i8 Roadster with a more powerful electric motor. It is also said that the Roadster will also sport a better range – together with the facelifted coupé – courtesy of a larger battery pack.
Furthermore, some voices say it will feature a folding textile roof rather than a hardtop. Given how important low-weight credentials are for keeping a hybrid's maximum range in check, we're inclined to go with this bit of info as well.
The i8 Roadster has a good change of making a topless debut at the 2017 Frankfurt Motor Show, with sales getting the go in 2018.