Pricing is said to start at a whopping £250,000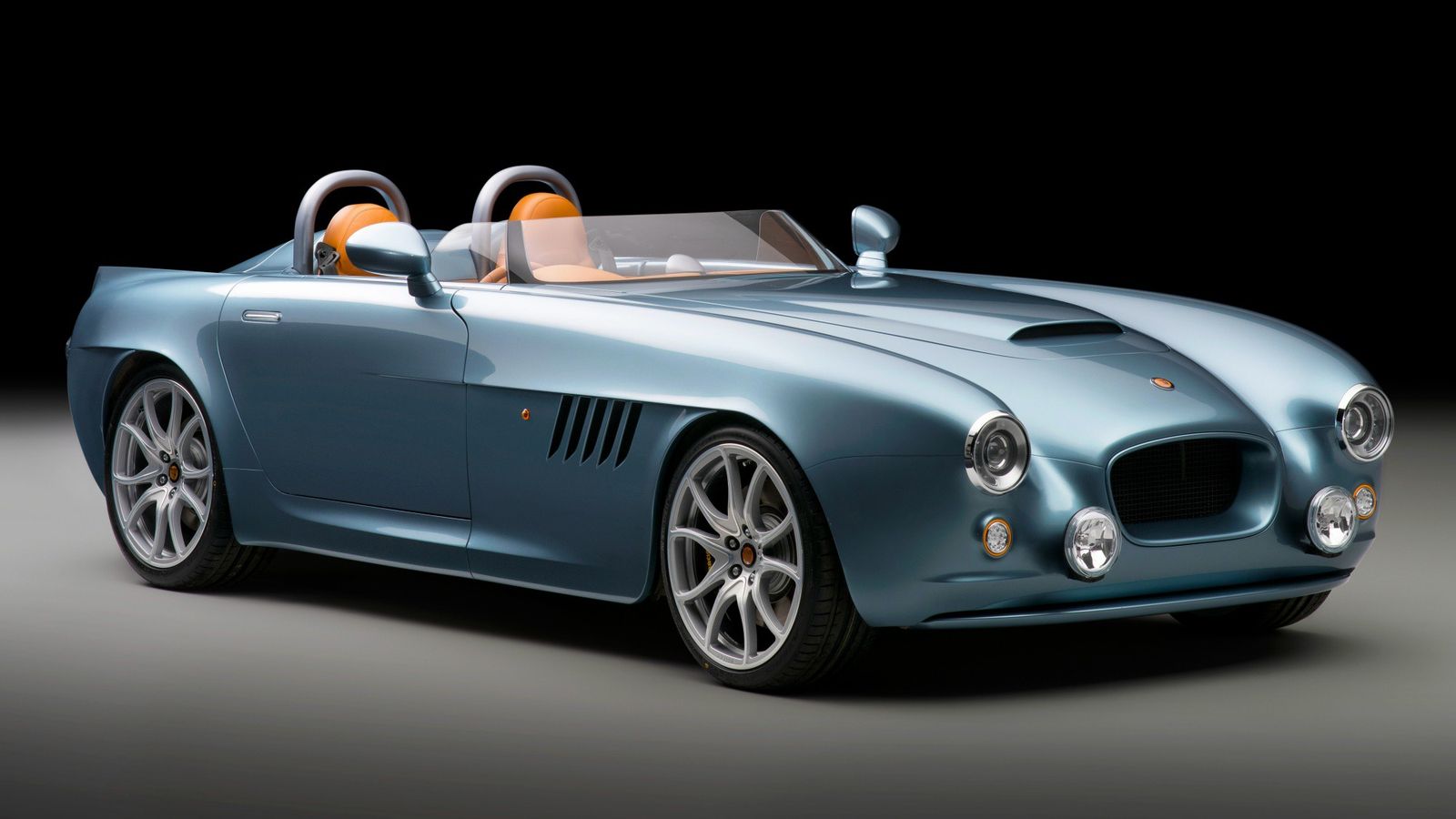 We knew it as Project Pinnacle until now (we even saw it driven up the Goodwood hill wearing camouflage), but Bristol Cars has finally unveiled it in production form.
The Bristol Bullet is the brand's first new model since 2003 and is the perfect way to mark the British company's 70th anniversary.
Drawing inspiration from an abandoned speedster prototype discovered by Bristol's new owners in the old factory, the Bullet sports a retro look and evokes the company's roots as an airplane manufacturer thanks to design cues like the wings, front grille, and bonnet. Oh, and let's not overlook those tail fins at the back.
Despite the old-school design, the Bristol Bullet is quite contemporary under the skin. The bodywork is made of bespoke carbon fiber composites for high strength, rigidity, and a low weight — the Bullet tips the scales at just 1,100 kg (2,425 lbs).
Under the long hood there's a BMW-sourced 4.8-liter V8 gasoline engine which Bristol calls "Hercules" in honor of the Bristol Hercules 14-cylinder, 1,300 hp radial airplane engine. Offered with either a manual or an automatic transmission, the mighty naturally-aspirated V8 produces 370 hp and 370 lb-ft (490 Nm) of torque.
The performance is clearly not last century. As its name suggests, the Bullet goes from 0 to 62 mph (0-100 km/h) in 3.8 seconds and reaches a limited top speed of 155 mph (250 km/h).
The interior continues the classic theme with wood panelling on the retro-styled dashboard, but there are some modern touches as well. Customers who don't like wood can order carbon fiber trim for the dash while the standard infotainment system with a multi-touch screen offers digital radio, smartphone connectivity as well as Bluetooth and WiFi connections.
Another thing that's not retro about the Bullet is its price. According to British media, the roadster should start at just under £250,000 — about $330,000 at the current exchange rates.