He'll love it. It's gonna be absolutely fantastic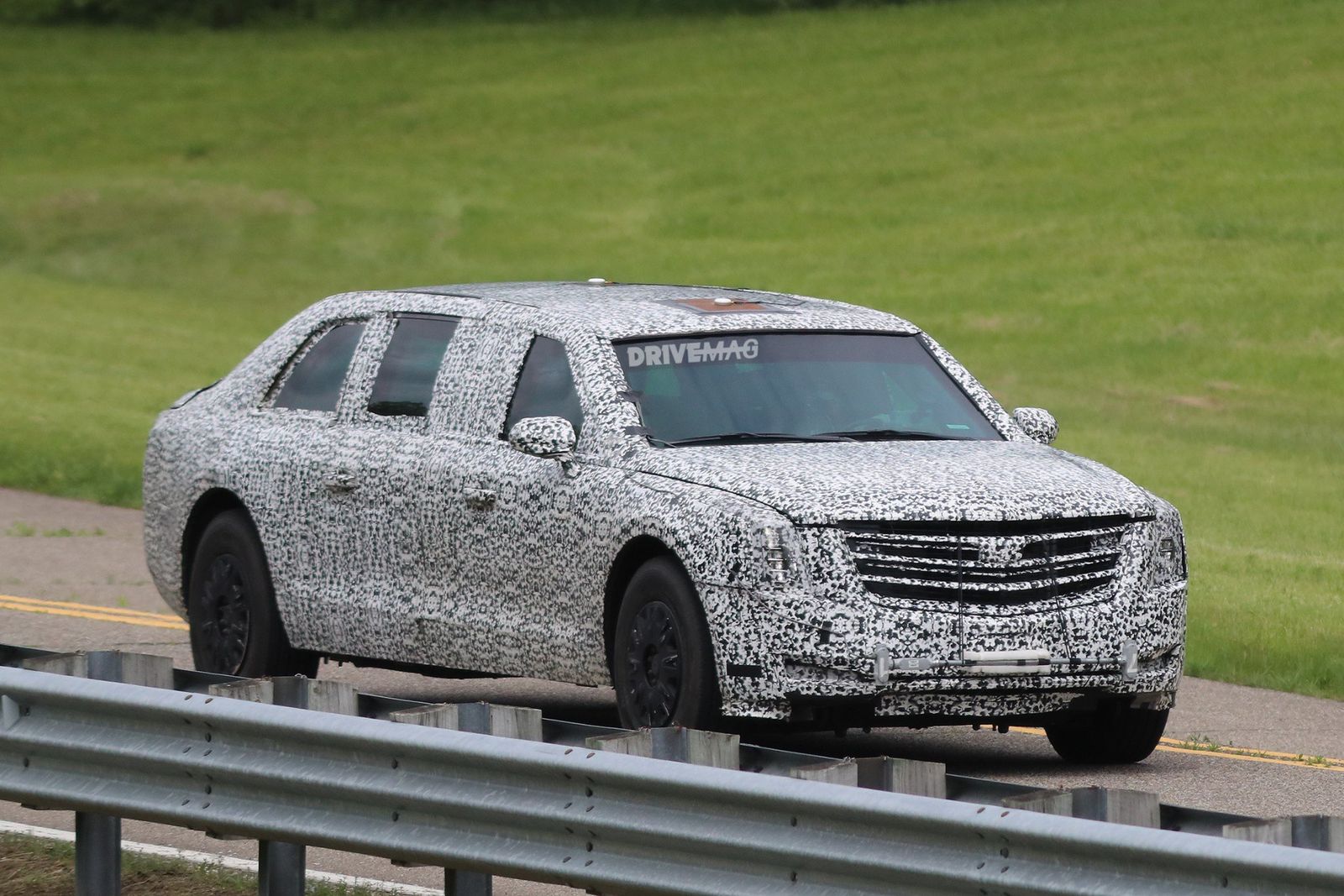 Ladies and gentlemen, here's the first complete look at Cadillac's new presidential limo that U.S. President Donald Trump will soon use during all his overseas and domestic visits.
Caught by our spy photographers at GM's Milford Proving Ground, the massive limousine will take over from the current model, which entered service in 2009 at the inauguration of the ex-president Barack Obama.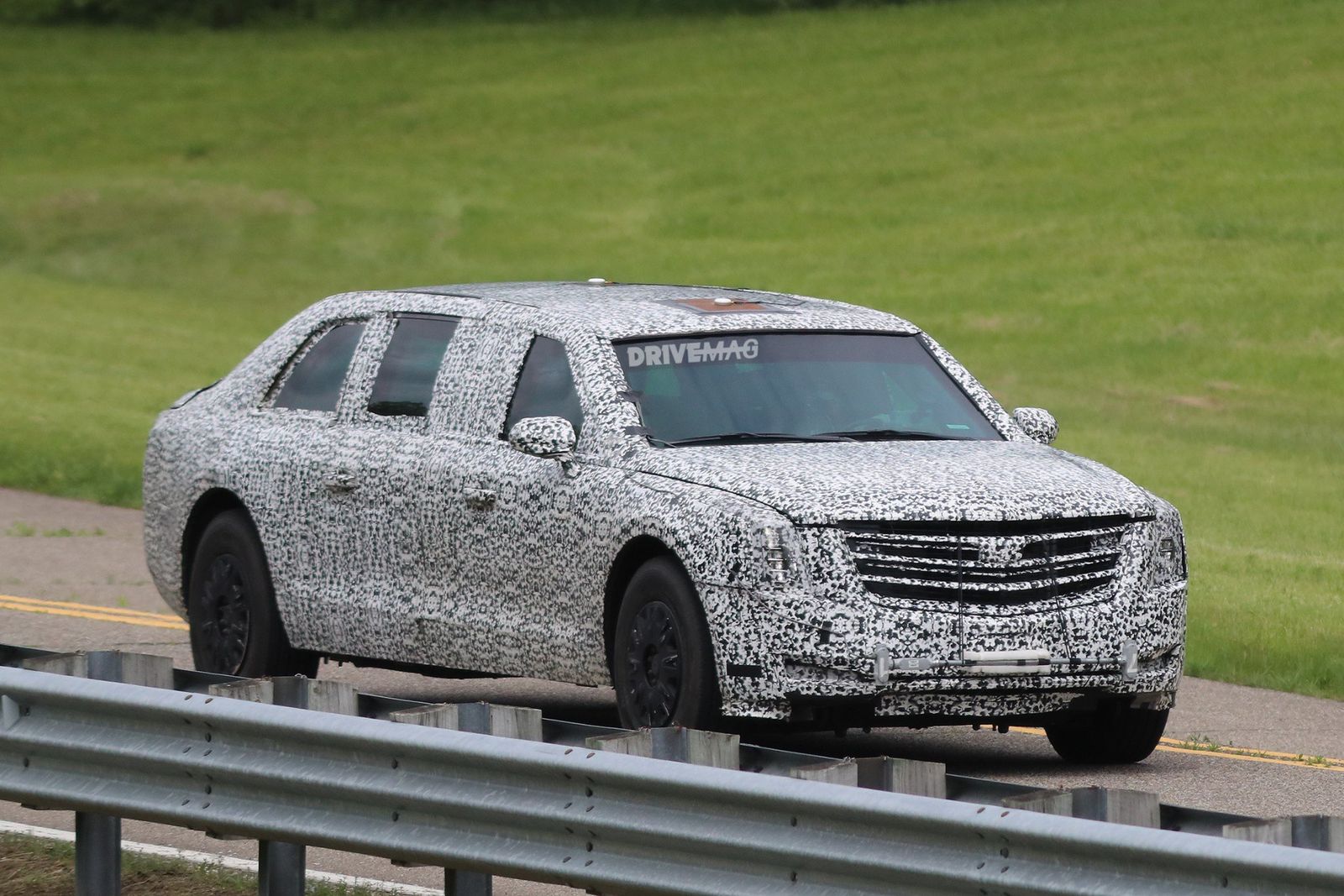 Since GM was again awarded the contract to design the vehicle, it will most likely have underpinnings from one of the company's commercial trucks — the tall ride height and massive footprint clearly indicate that.
As with the current limo, it will proudly wear Cadillac's badge and the brand's latest design language. The heavy camouflage can't hide the fact that the big limo features styling cues from the CT6 sedan — the most obvious being the vertical sweptback headlights and taillights.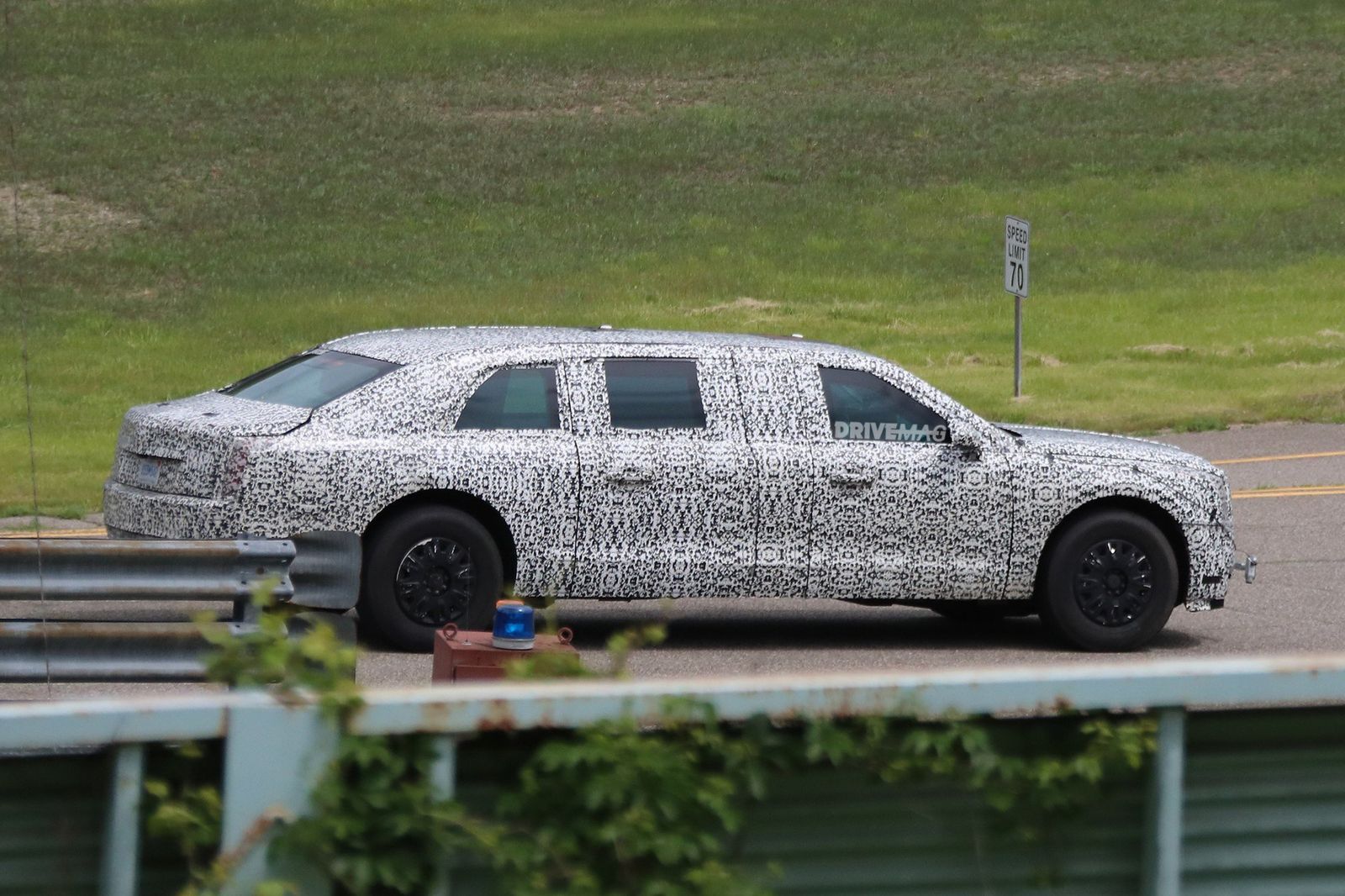 No mechanical details are available for now, but the "Trumpmobile" may feature a diesel engine, just like the current presidential limousine. Cadillac's new limo is expected to enter service later this year, but don't expect the automaker to release too much information about it, given the essential role the armored vehicle has in protecting the president. Rumor has it the "Beast" will feature tear gas cannons and a shotgun, among other things.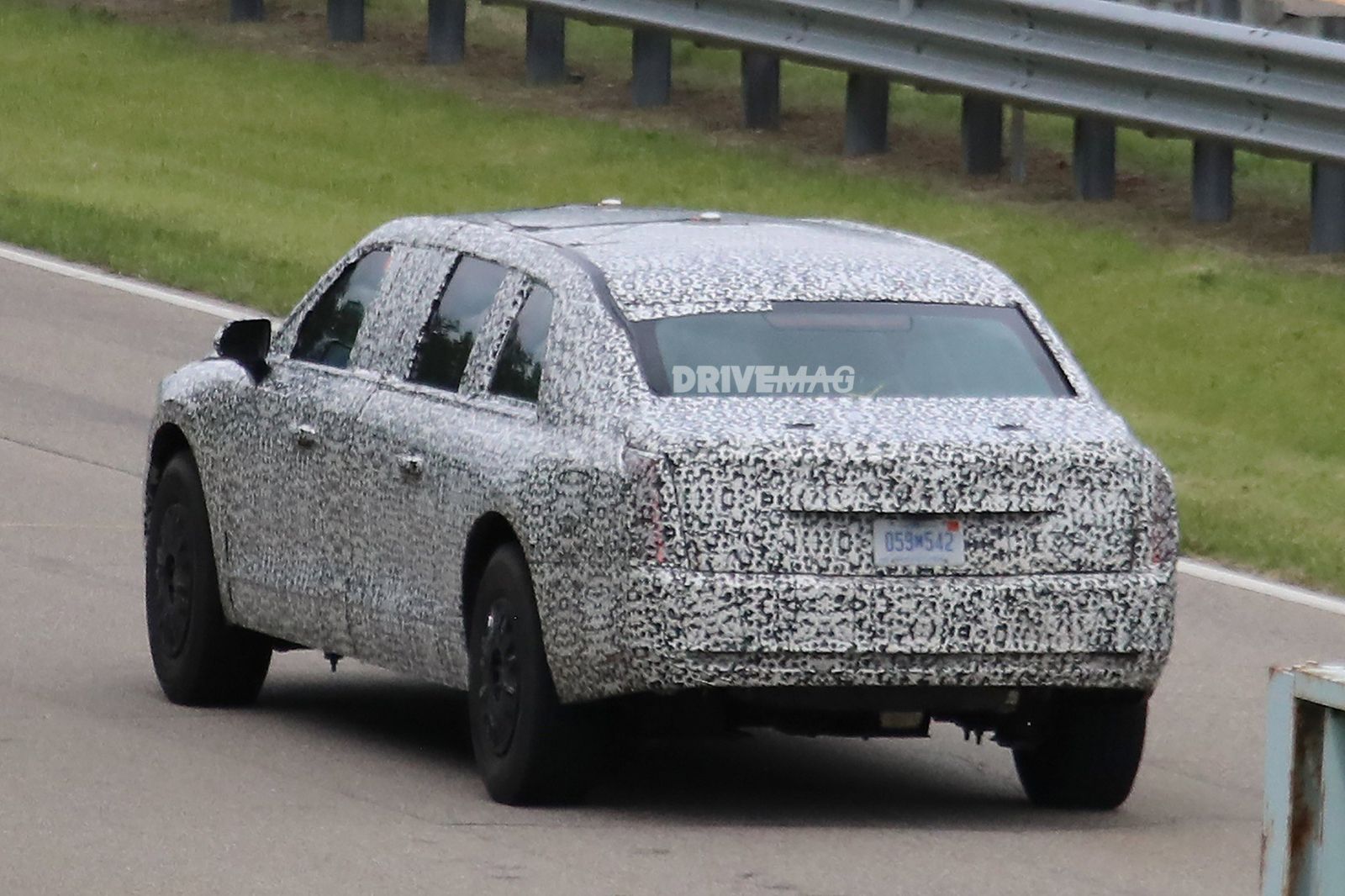 As for Donald Trump, he'll clearly love his new "company car." What's not to like about it, after all? It's a big, U.S.-made, luxurious, flashy, stretched limousine.
Image credits: AUTOMEDIA