It's all about the OLED screens with this one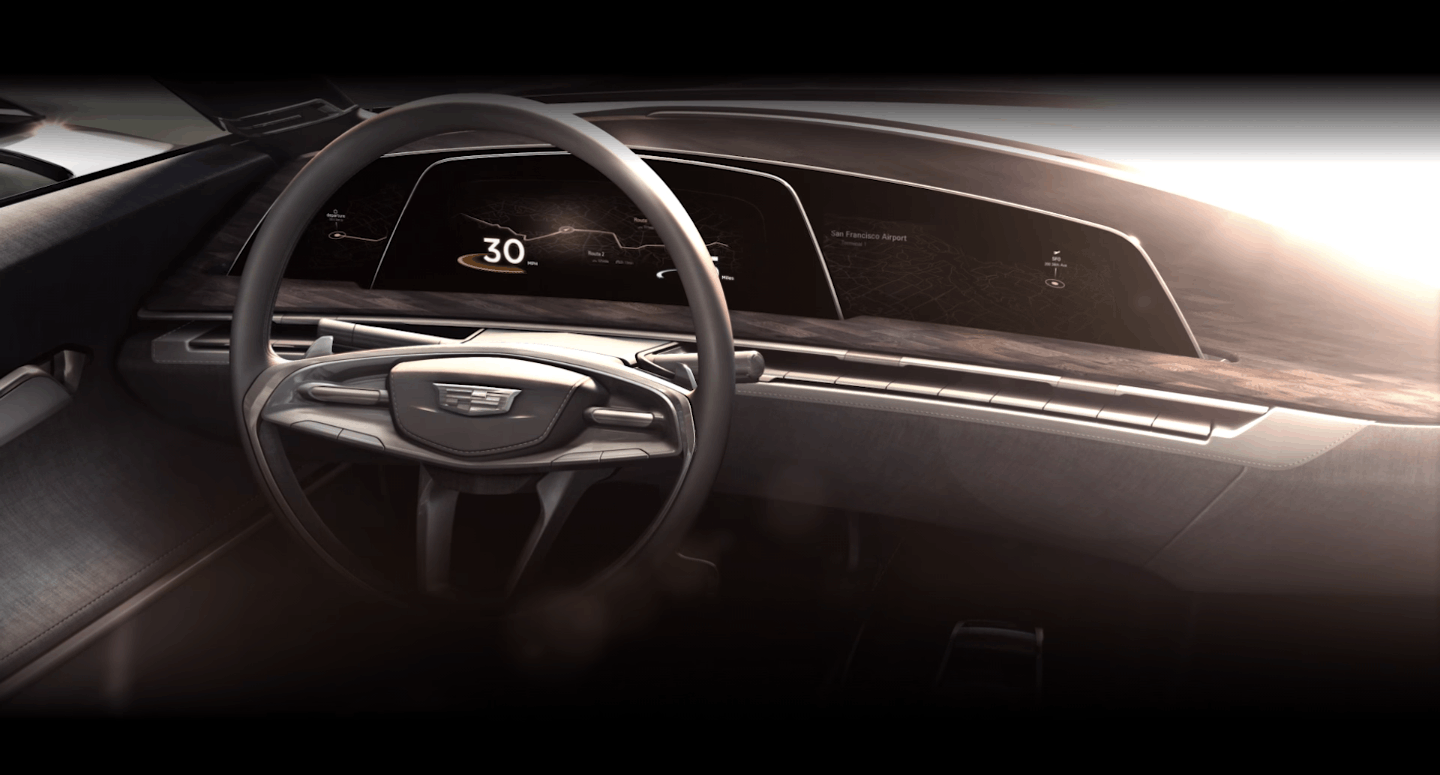 With the kind of design quality we've seen from Cadillac's recent production cars and concepts, we're quite enticed by the brand's upcoming study, set to be unveiled on August 18. The unveiling will take place at the Monterey Car Week, as well as live on Cadillac's official Facebook page.
Cadillac didn't show any photos of the vehicle, but it did release a teaser video only focusing on the car's interior. Design-wise, it looks like an evolution and simplification of what the brand currently delivers in its road cars, and the video also focuses on the kind of crisp, 3D animations that the driver of this concept will be greeted by.
This means the vehicle will be more of as showcase for automotive screen technology, as Cadillac itself states in the video's description: "the new concept will feature an array of curved OLED screens, co-developed with LG Electronics. This technology, prominent in the latest home electronics, is being developed for a future Cadillac production vehicle."