But it won't happen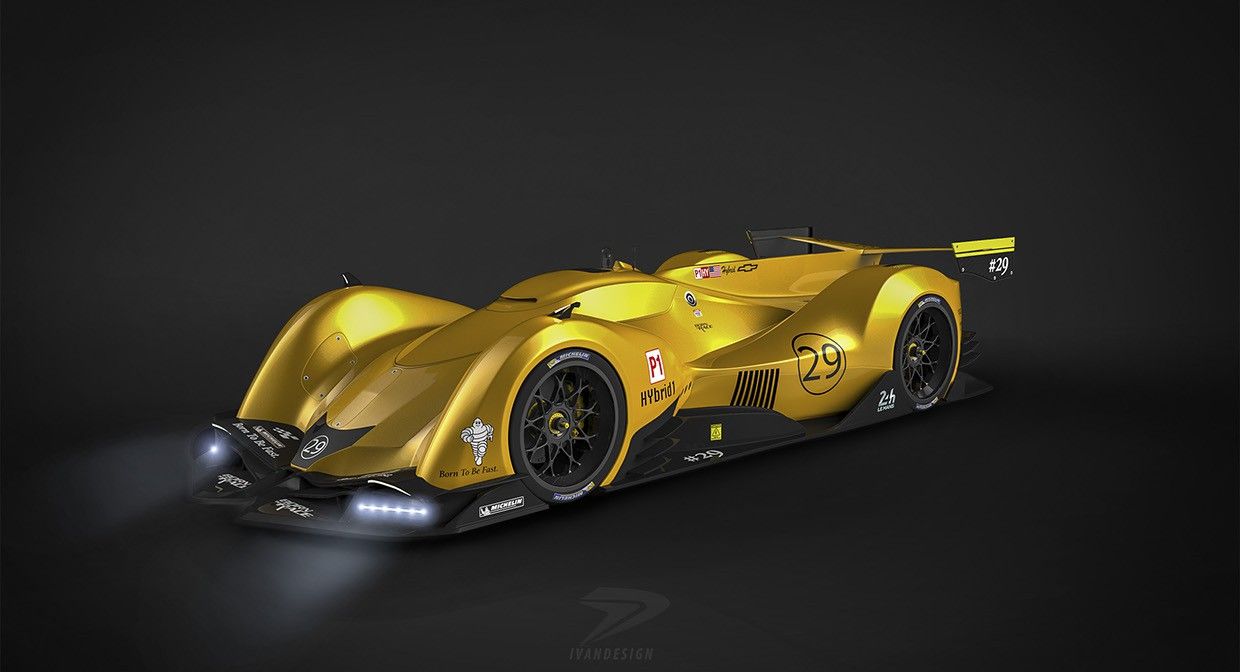 Chevrolet's 24 Hours of Le Mans racing heritage goes a long way, but a successful past is not always the winning formula for a bright future.
Neither is a futuristic concept with zero chances of becoming reality, but at least it brings a more spectacular aura to the table. Enter the Chevrolet Camaro LMP1, a hybrid prototype that would elicit cheers and applauses from those attending the 2030 24 Hours of Le Mans race.
Created by Ivan Delgado Torres for the Michelin Challenge Design 2017 contest, the prototype stirs away from the battle-scarred Corvettes C5.R, C6.R and C7.R sent to Le Mans by Chevrolet and dips into motorsport waters with LMP1 gusto.
In brief, the Chevrolet Camaro LMP1 prototype has four electric motors (one for each wheel hub), a diesel engine, a micro-turbine that recharges the Li-ion battery pack and a KERS feature, everything glued to a carbon monocoque chassis.
Let's hope it can corner suitably, you know, the Camaro nameplate and all, but at least the designer didn't imagine a front-wheel drive setup, like the radical, 1,250-horsepower Nissan LMP1 racer we all saw failing beautifully last year at Le Mans.