China's Changan Automobile praise its self-driving tech with world record car parade
One car was disqualified due to its driver's lack of faith
When it comes to underdogs, China is probably the automotive world's most eloquent example.
Late last year, Changan Automobile entered the Guinness World Records list with one impressive publicity stunt: 55 self-driving Changan CS55 SUVs formed the "Largest parade of autonomous cars."
The vehicles completed one lap (2 mi, or 3.2 km) of the Dianjiang test site, traveling at 18 mph (30 km/h) for 9 minutes and 7 seconds. Each car had a driver behind its wheel — for safety reasons, no less — but their intervention wasn't needed… with one notable exception.
The parade should've encompassed 56 vehicles but one driver's lack of faith in the driverless technology rendered him — and his car — disqualified, after he took control of the vehicle.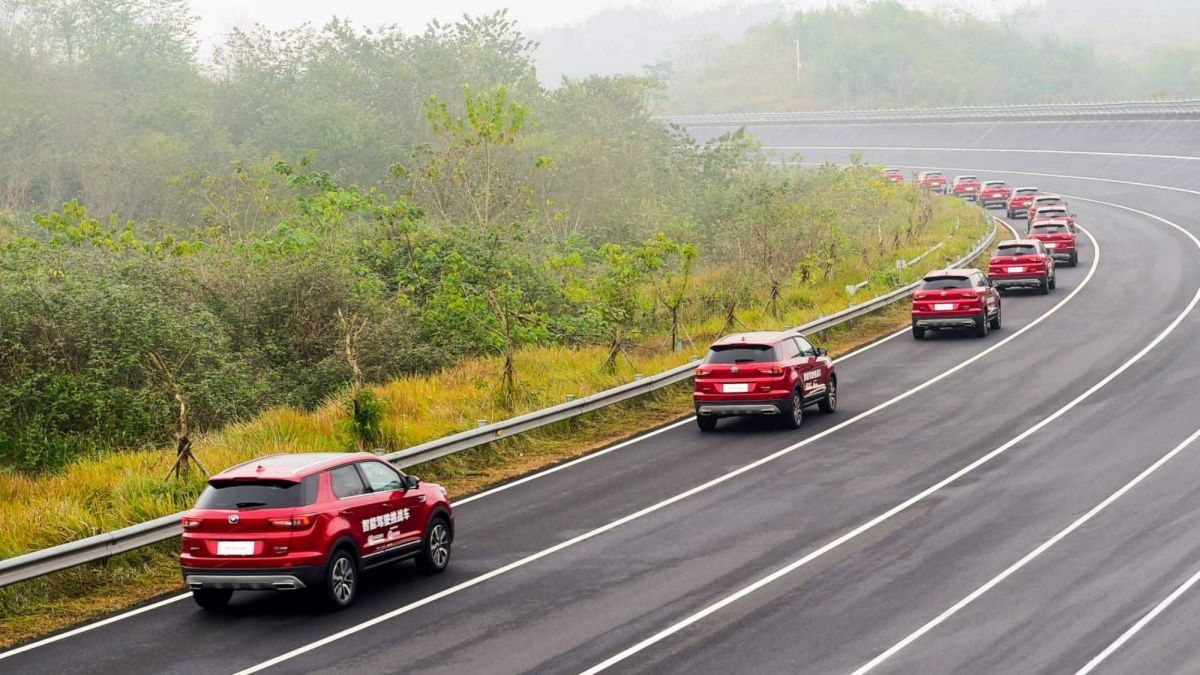 "The drivers who participated in the test had no contact with the autopilot system at all, so we should also build up their confidence in our system in a short period of time to let go," explained Yang Guo, a Changan Automobile engineer.
The CS55 compact SUV — whose looks were inspired by Range Rover, we'd say — is a Chinese-only affair with prices between 84,000-133,000 yuan ($12,500-20,000). Under the hood, there's a 1.5-liter four-pot with 156 hp and 225 Nm (166 lb-ft) of torque mated to a six-speed transmission (in both manual and automatic guises) that sends the power to the front wheels.
SEE MORE: Watch a BMW M2 Competition laser-pop 79 balloons in 60 seconds