China's leaked Buick Regal GS gives us a taste of the upcoming Insignia OPC/VXR
It's the high-performance version of the Regal midsize sedan for the Chinese market
You're looking at what appear to be the first official photos of the all-new Buick Regal GS in China specification.
Leaked by WheelsAge, the images reveal a more aggressive body kit for the Regal featuring more aggressive front and rear bumpers, a dark treatment for the grille, black 18-inch five-spoke alloys, and the obligatory GS badging.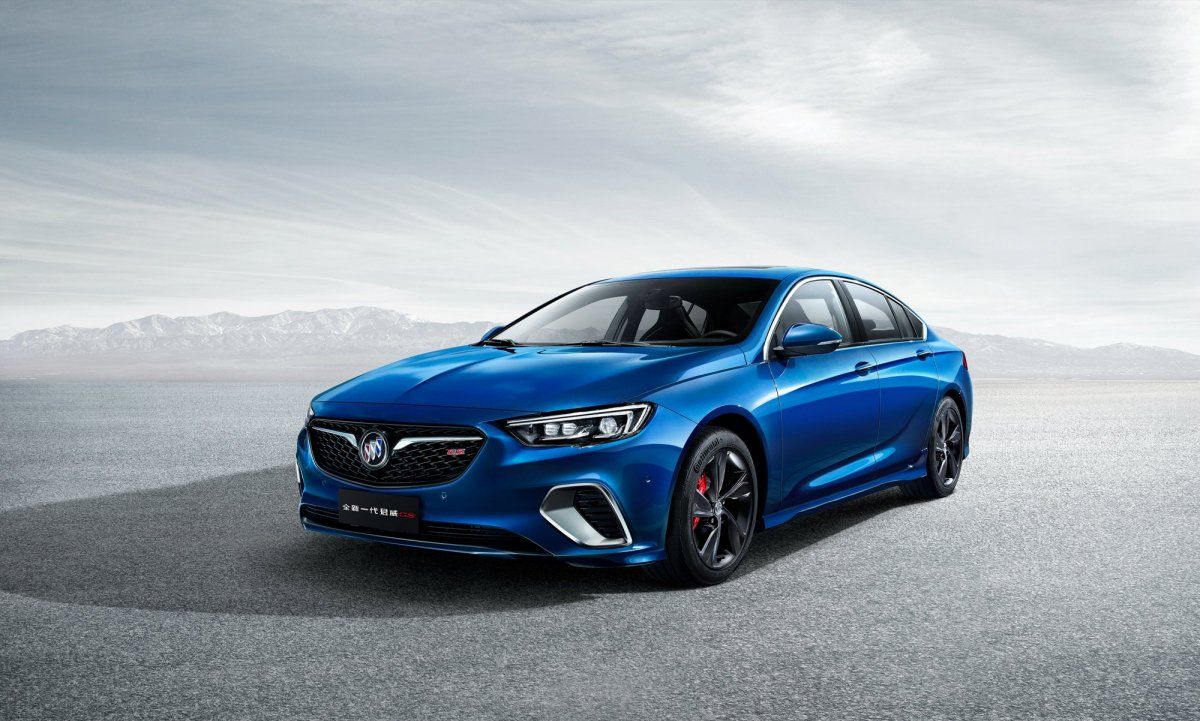 A closer look reveals yet more changes. The bumper features metallic surrounds for the air intakes, the headlights have a dark background, and the red calipers (so common on performance cars nowadays) are present too.
The second photo allows us a peek at the interior, which doesn't look too different from the standard Buick Regal (or Opel/Vauxhall Insignia and Holden Commodore, if you like). Changes include the red contrast stitching on the seats, aluminum pedal set, flat-bottomed steering wheel, paddle shifters for the automatic transmission and that's about it.
The Buick Regal GS sedan is likely to remain a China-exclusive model, as in the United States the GM-owned brand will reportedly offer the GS treatment only on the Regal Sportback, which is the name of the five-door liftback body style.
In the U.S., the Buick Regal GS will be powered by a 310-hp 3.6-liter V6 gasoline engine, a significant improvement over the outgoing Regal GS's 259-hp 2.0-liter turbocharged four-cylinder engine. With that kind of power, the new Regal GS should feature standard all-wheel drive too. However, in Europe, the Insignia OPC/VXR will downsize to a 2.0-liter turbo-four expected to develop around 300 hp.
Via: Carscoops, MotorAuthority