This American sedan tuned for a Japanese customer is all about the rims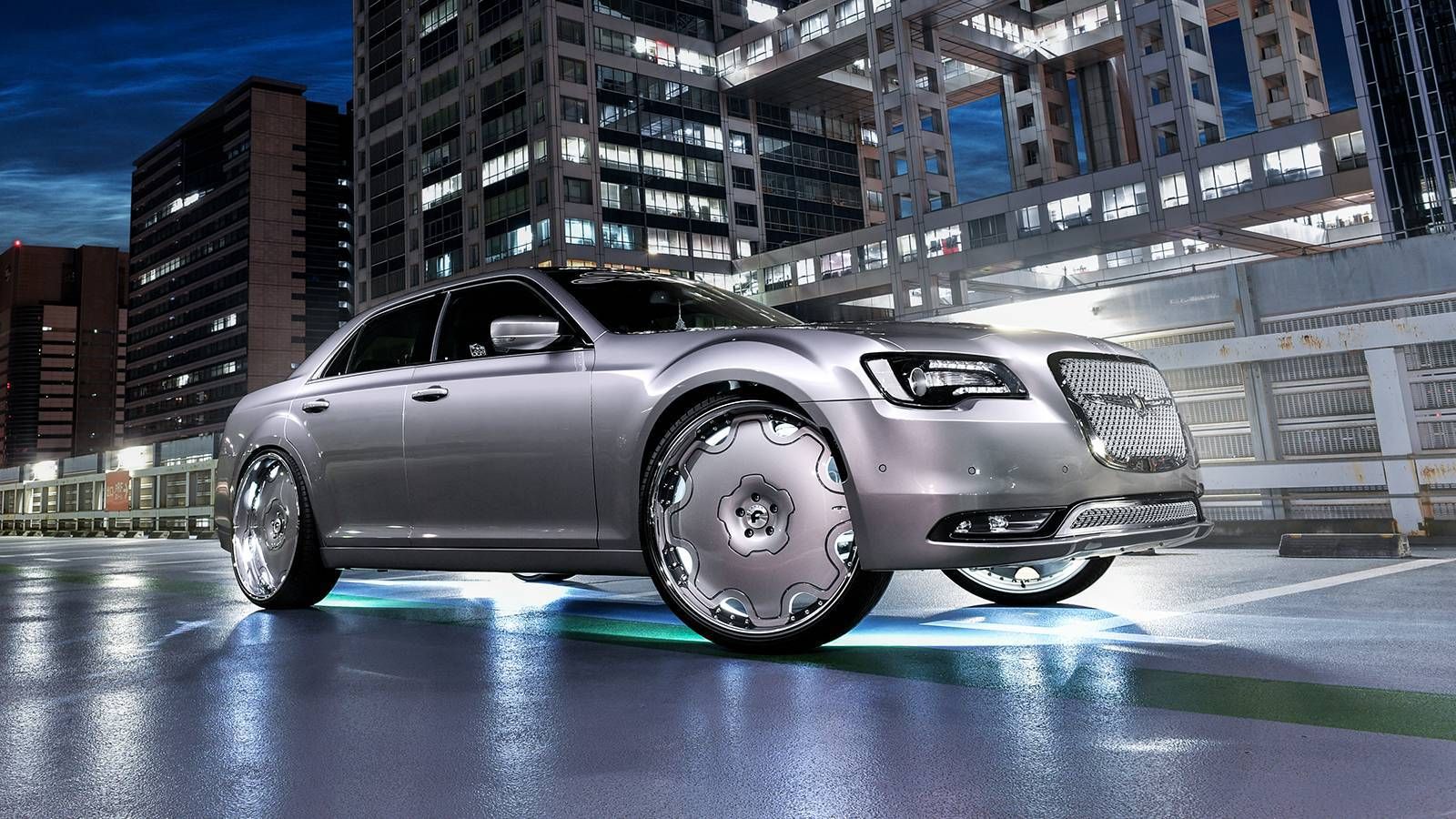 Ever since its debut in 2005, the Chrysler 300 has been getting a lot of attention from aftermarket companies, and the second-generation model launched in 2011 carried on down the same path.
The Chrysler 300's popularity among tuning companies probably has a lot to do with the fact that it looks very American — and that boosts its appeal outside the United States too. Some of the most customized Chrysler 300 cars can be found in the Far East, and this 300S pimped by Forgiato Japan is a good example.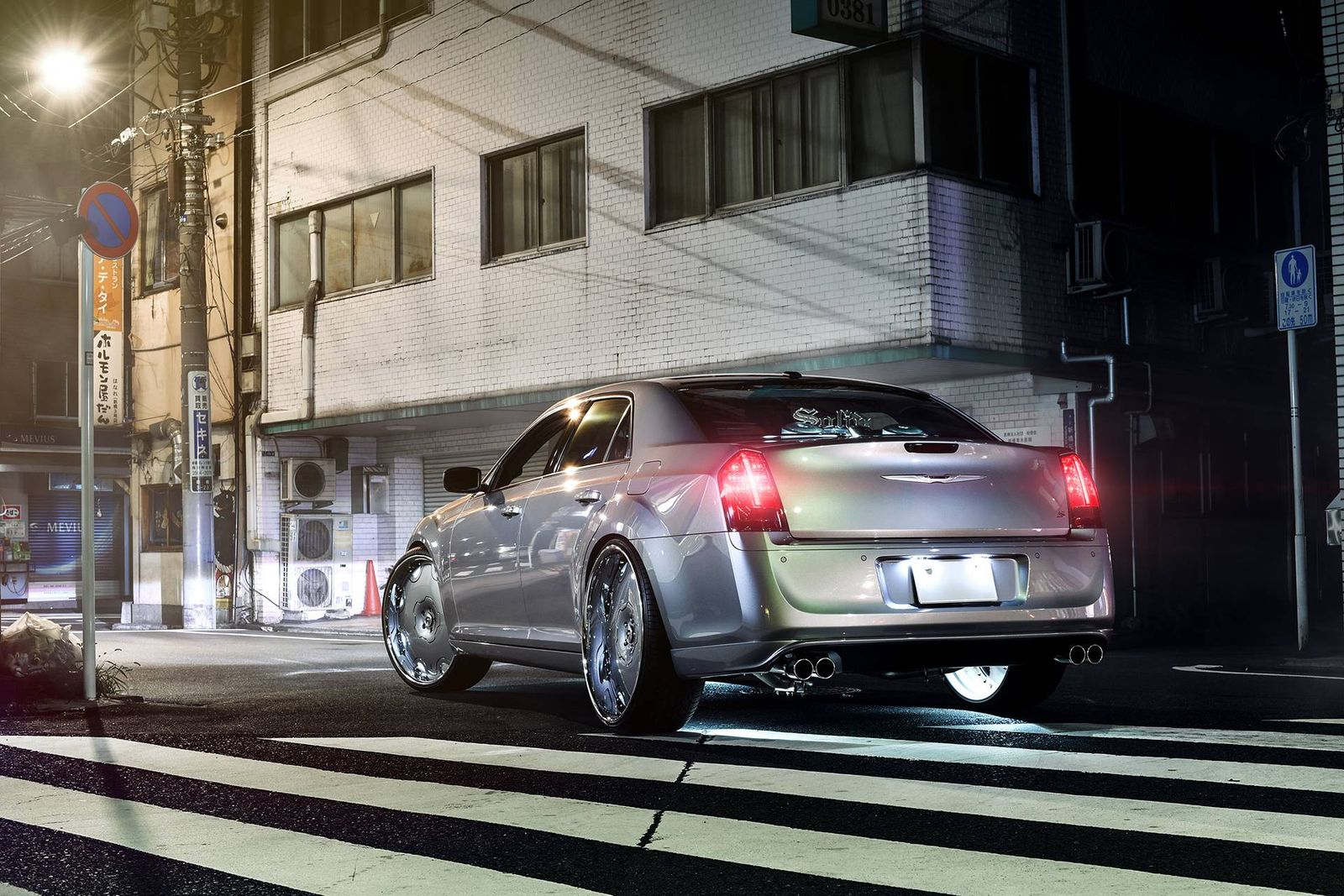 While many custom Chrysler 300s from Japan typically feature bold graphics and wild paint jobs, this car is more understated — if that word can be used to describe a sedan riding on 26-inch wheels shod with 275/25 tires.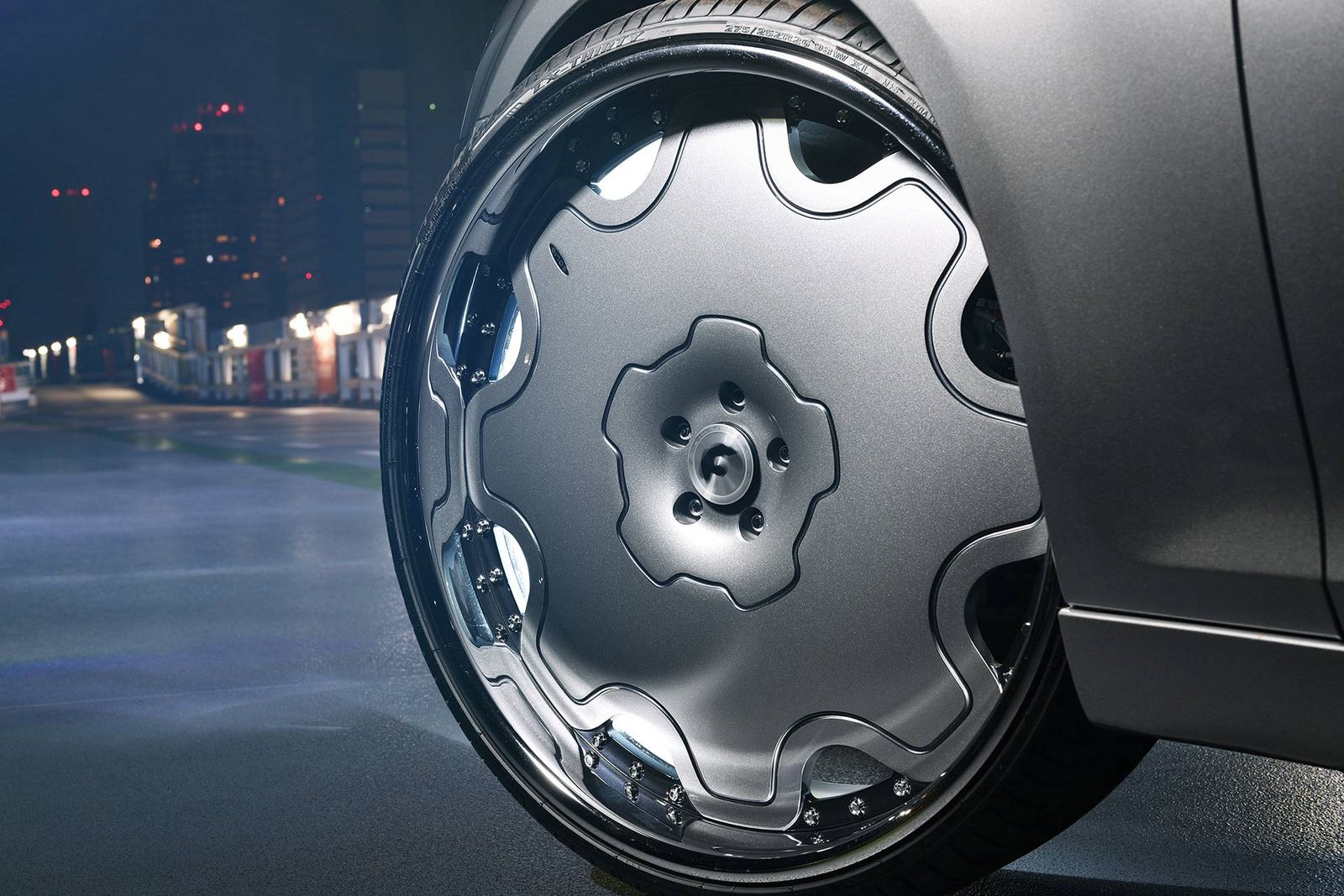 The Forgiato Fiore rims are finished to match the vehicle exterior, which carries a silver surfer motif and boasts a custom grille reminiscent of the Bentley-like grilles of the previous-generation Chrysler 300. Other modifications include underbody LEDs and quad tailpipes, which may mean that the 300S features the optional 5.7-liter Hemi V8 engine that makes 363 horsepower.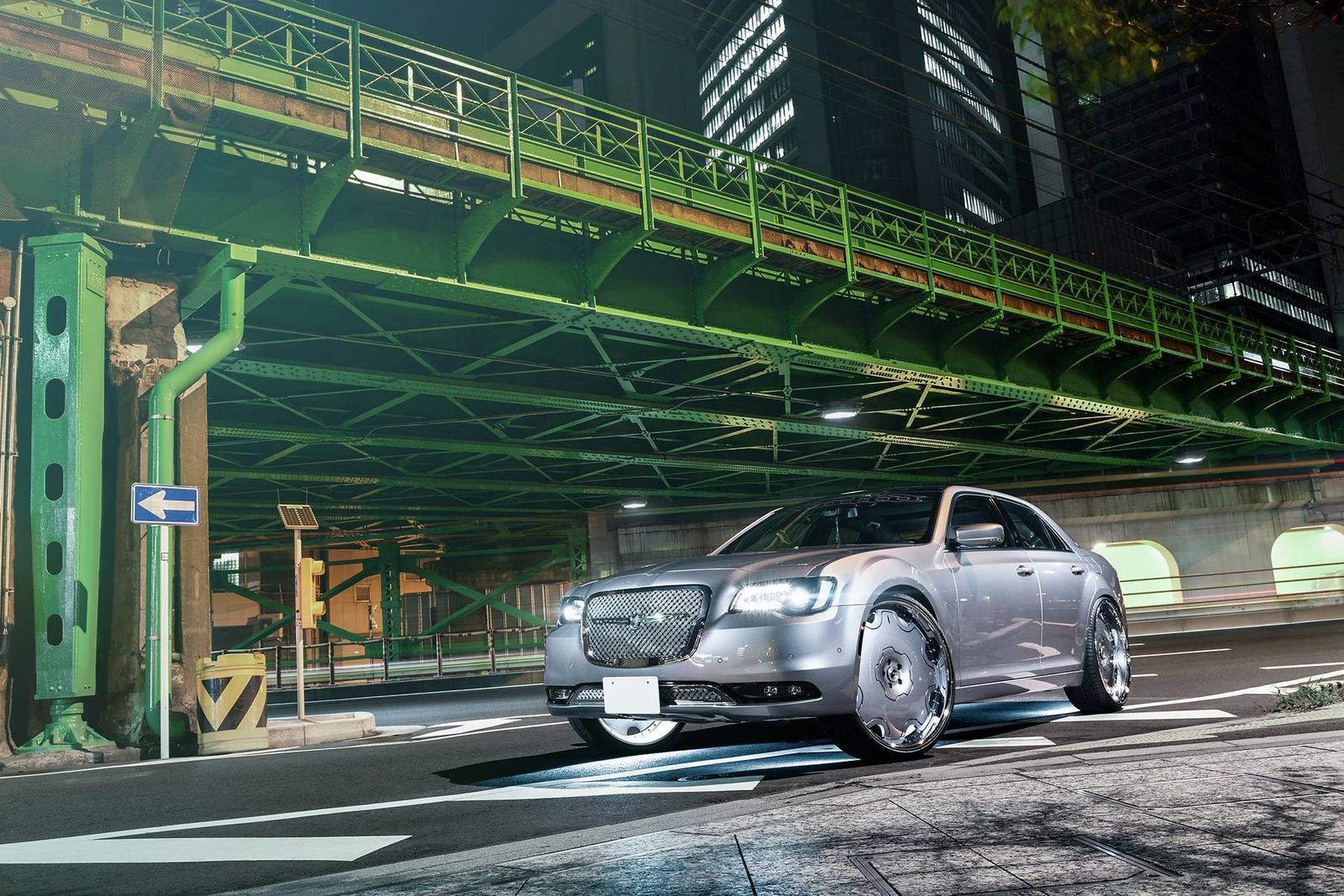 It'd better have it, because turning those 26-inch wheels is not a job for any engine.
READ MORE: 2016 Chevrolet Camaro Convertible wears 32-inch Forgiato Blocco wheels