It's all about value for money here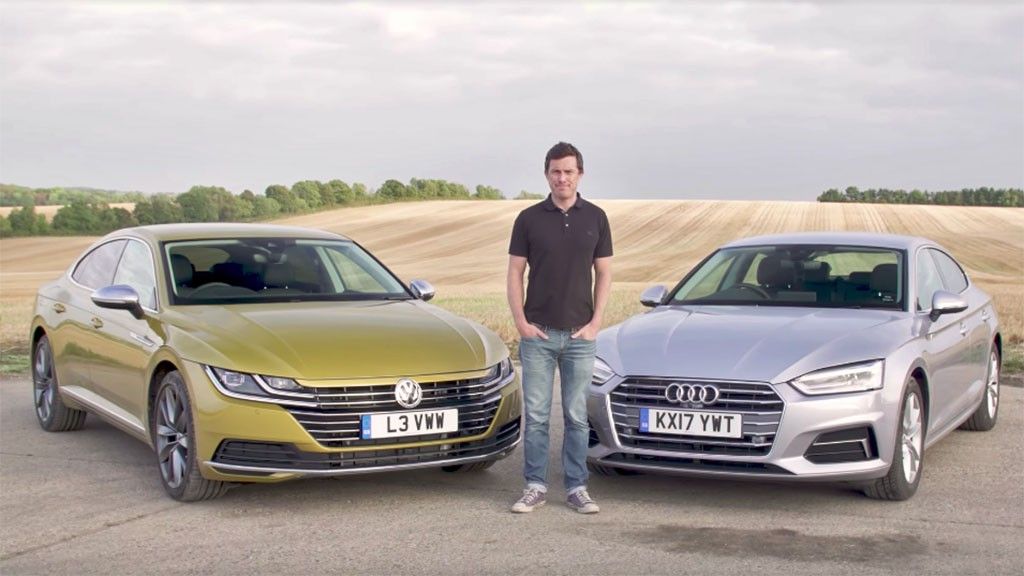 Volkswagen has pushed its new Arteon further upmarket than the CC it replaced and now it crosses paths with the Audi A5 Sportback as they are both similarly priced. No, you can't get the VW with a six-cylinder engine, but even in the Audi that's reserved for the performance models – but other than that which is actually the smarter choice?
This carwow comparo tries to answer that question – is the Arteon overpriced for what it offers, or does it make the Audi seem reasonably priced in contrast? Well, the VW does have a lower rent interior compared to that of the Audi, appearing nearly identical to that of its more pedestrian counterpart, the Passat.
Audi has always been good at making interiors, and the A5 is noticeably more expensive feeling inside than the Arteon, plus it's also better in terms of soundproofing too. However, the VW does have more rear legroom, so it's not all wins in the Audi corner.
And in the end it all comes down to badge kudos for many buyers – why get a mainstream badge when you can get a premium one for about the same money?