Downsizing is a thing of the present, and will also be a thing in the future; Audi will give up on the V8 unit, for example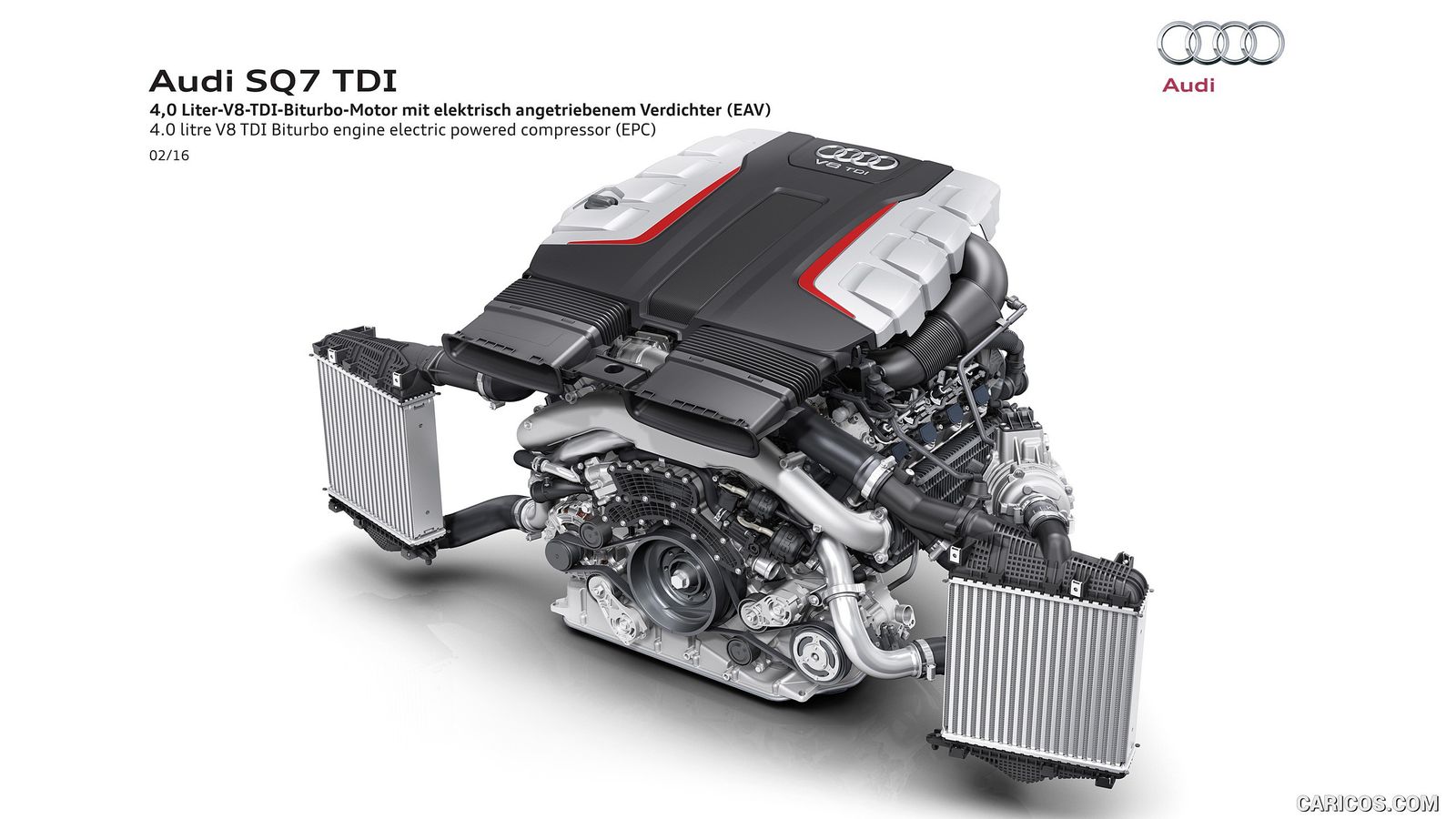 We grew used to the idea of downsizing. What once was a V12 now it's a V8, and the V6s are being replaced by the turbocharged four-pots and so on. Volvo, for example, took a step further in the downsizing game and challenged itself not to use bigger engines than the 2.0-liter four-pot, even on the mighty XC90 SUV. Plus, every mainstream manufacturer has a one-liter unit in its engine line-up.
So this might not come to you as a big surprise, but the Volkswagen Group is considering giving up on the V8 unit, according to a company source cited by Autocar.
So the Audi-designed V8 that recently debuted on the SQ7 will be the last of its kind, as the German manufacturer wants to focus on the all-electric and hybrid powertrains. "By 2025, the plan of Audi management is to have between 25% and 35% of Audi's output as battery-electric vehicles," the source said. As a further explanation, "it would be very difficult to justify the huge investment in another new V8 because of the cost of developing electric drivetrains and battery packs. You have to ask what is the best use of investment money."
So the actual V8 (that will have a gasoline counterpart for future Audi, Bentley, and Porsche models) will keep us entertained until then.
And it has what it takes to do that. In the SQ7, the 4.0-liter unit develops 435 hp and 664 lb-ft of torque (that's 900 Nm for Europeans) from 1,000 rpm – figures worth of Most-Powerful-Diesel-SUV moniker.