Will debut at this week's Salon Privé Concours d'Elégance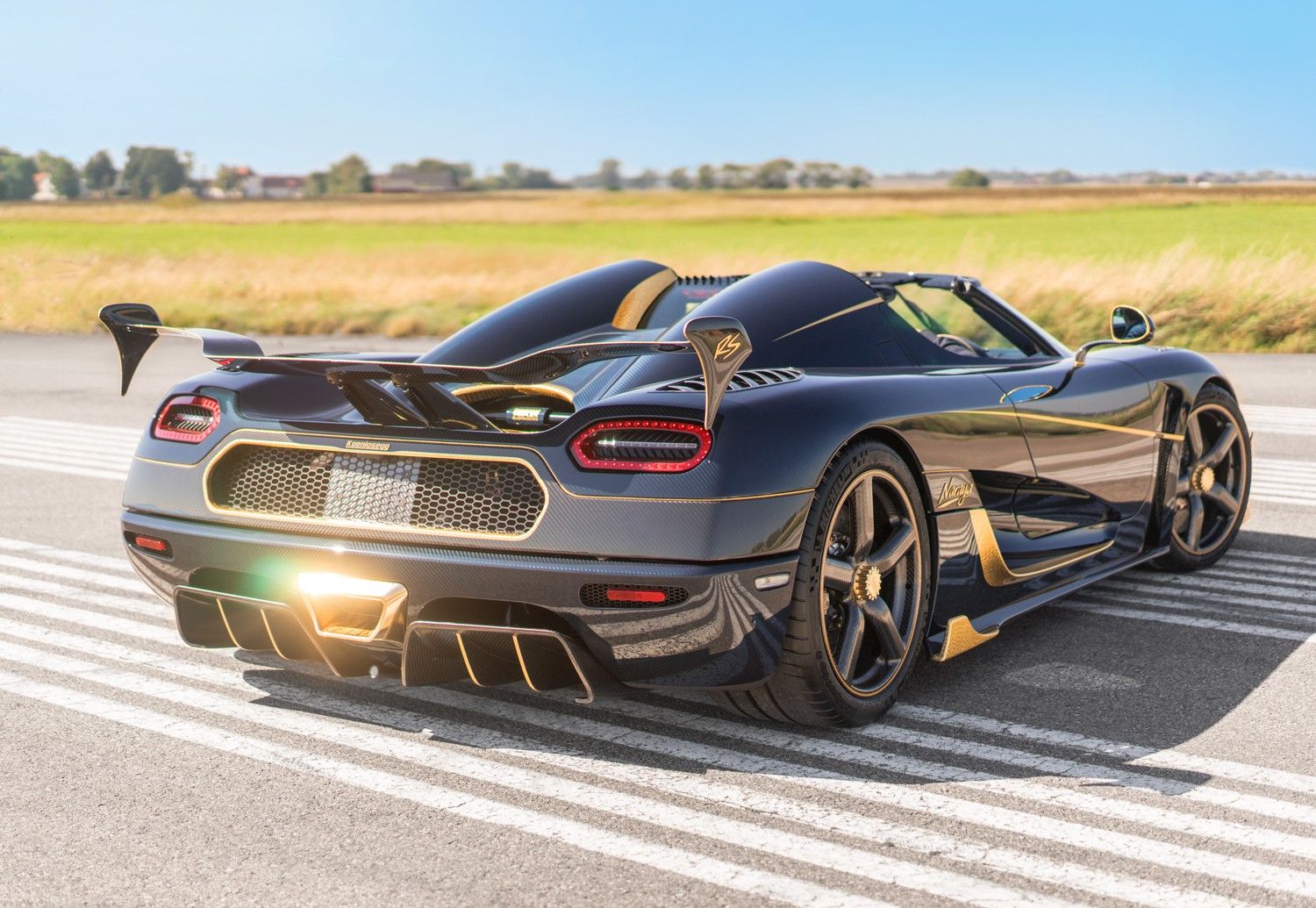 We can't think of many hypercars that look better in gold attire – and we all know the car world is full of bad examples. But when it came to Koenigsegg's Agera RS and a particular customer, things took a classy turn.
The example you're about to see is further proof that with enough money, customization options are basically limitless, and one can even choose a random name to feature on his or her hypercar.
This particular customer went for 'Naraya', 'a name closely associated with his family.' We're not here to comment on personal preferences, but truth be told, the name choice fits the Agera RS' exotic ego like a glove.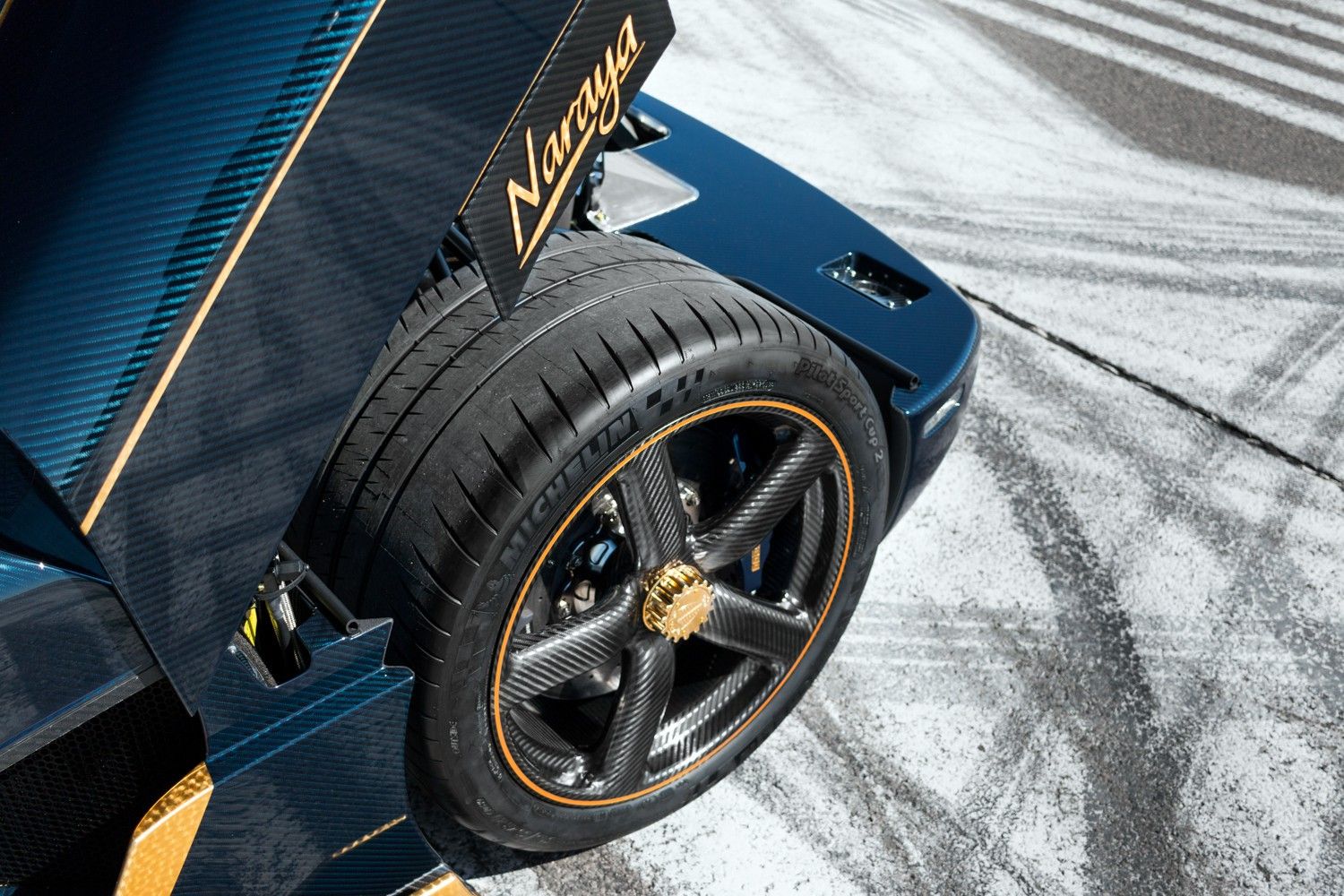 But other than a fancy name, you also want some sort of distinctive features, because that's the whole point of a custom car, right?
Said and done. The mouth-watering Agera RS 'Naraya' features a blue-and-gold carbon exterior paint job applied through a process that required 'two full weeks, working 12 hour days, six days per week.'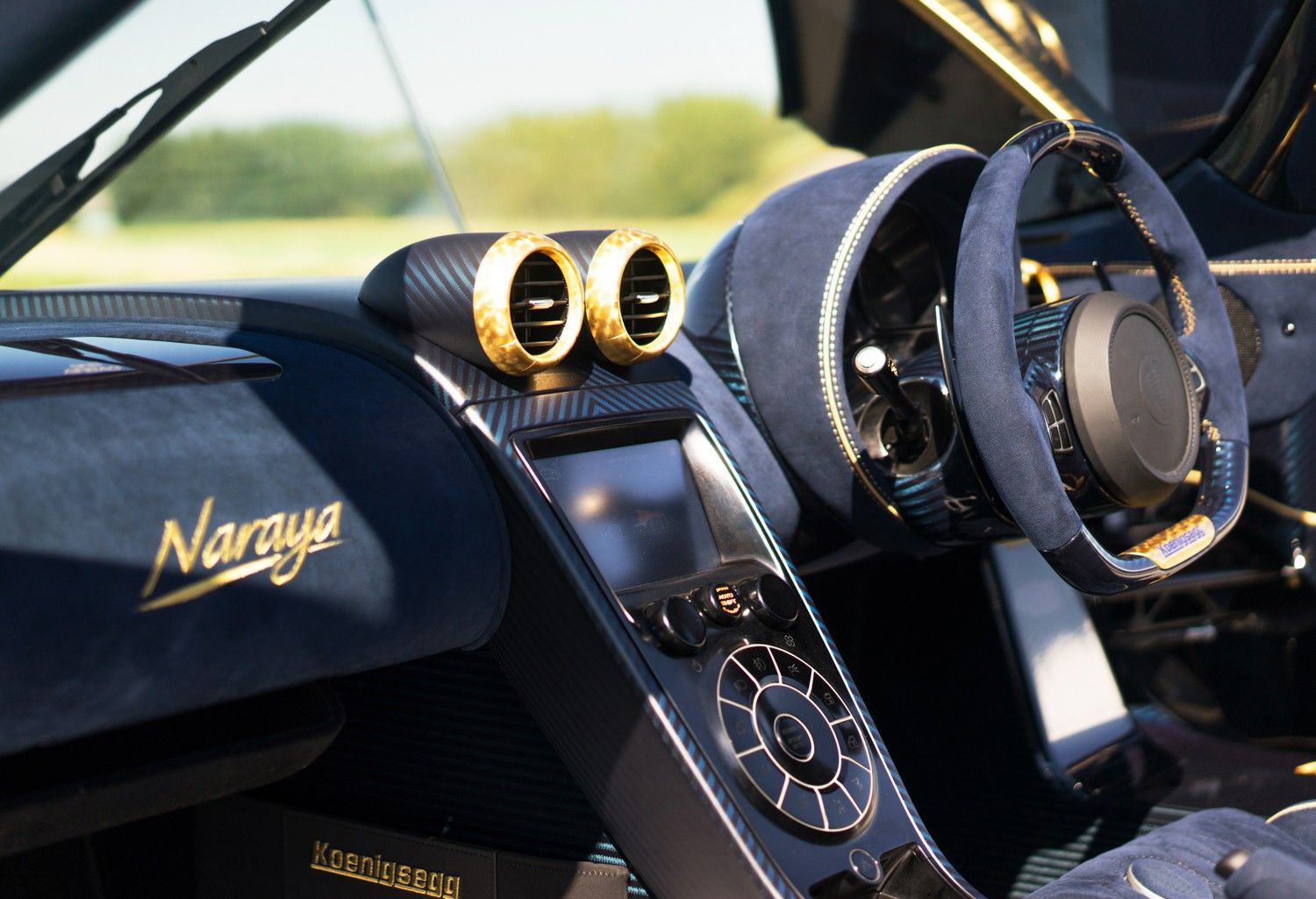 In addition, the one-off model's carbon-fiber tub chassis was painted to match the bodywork in the same blue tint while the interior was dressed up in 'blue Alcantara with gold piping and stitching, more leaf gold highlights and an 18-carat yellow gold Naraya nameplate with 155 cultured diamonds created by Ada Diamonds in California.' Distinctive enough for you?
The only area left untouched is the car's powertrain, including the twin-turbo V8 engine and its performance figures – 1,160 hp and 1,280 Nm of torque, pointed at the asphalt through a CIMA 7-speed transmission and Koenigsegg's E-differential setup.